10 best Afrikaans series to watch online
If you are an avid series fan like me, you will agree when I say that Afrikaans series are some of the must-have in any movie collection. Actors and actresses such as Sello Maake Ka-Nkube, Trevor Noah, Moshidi Motshegwa, and Pearl Thusi are among the many making it big in the Afrikaans series world. These series that will keep you busy while staying at home.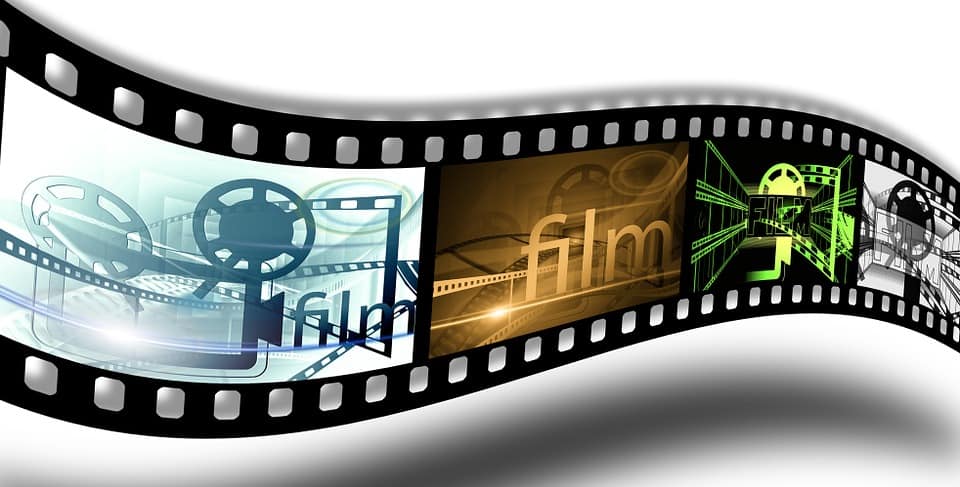 Perhaps you relocated and need something that connects you back to your roots. You can do so by streaming online. To find the trending ones, you will need a little guidance. Lucky for you, you will get a list of some of the best Afrikaans series from various categories such as romance, comedy, drama, and many more.
Top Afrikaans series to watch
Below is a list of the top 10 best Afrikaans collections that will make your day:
1. Die Byl
IMDb score: 7.8/10
This film features a team of investigators who are working tirelessly to fight crime in the area. The series is currently in season two where a lot has changed compared to the last season. Here, detective Piet van der Bijl is at loggerheads with his current wife Nicky, and something else is sprouting between him and his ex-wife Carien.
Additionally, he and his team also notice a similar pattern in the recent murder cases, with them becoming targets to serial killers. This Afrikaans series will keep you on your toes. You can stream this Afrikaans series online on Showmax.
READ ALSO: Top 15 Afrikaans movies of 2019-2020
2. Die Spreeus
IMDb score: 8.6/10
As you stream series online, do not forget this one. Just like Die Byl, this series is about investigations too. However, the hunted are not serial killers but rather ghosts and other types of creatures from different dimensions. The inspiration behind it is based on various fictional stories South Africa, such as 'The ruin at Wilgerdal' and 'Ghost of Uniondale'
Monique Rockman and Chris Vorster are the heroes in this play with the help of others, such as Beatrice Mack and Brigadier Scheffers. Together, they run an investigation firm that does have enough resources, so they have to work with what they have to fight these mystical creatures.
3. Die Boekklub
IMDb score: 8.7/10
An exciting production that revolves around a city boy (Tom Niemandt) who has to leave his urban way of life and move to the village. That is after his grandmother's passing leaves him with the responsibility of taking care of a guesthouse she left behind.
There, he gets to meet an exciting group of ladies from his late grandmother's book club who are outcasts, and his life changes for good. Among the unusual group are Herman, the farmer, Hanli, the baker, Anna, the herbalist, who is also his grandmother's best friend, and Gerwin, the teacher. Watch Die Boekklub and more Afrikaans series on kykNET.
4. Sterlopers
IMDb score: 7.7/10
This drama series is all about being in the spotlight. What goes on in the entertainment industry, the good and bad. A group of upcoming artists trying to find their way around this industry and discover a lot along the way. A lot of scandals, betrayals, and disenchantments are portrayed throughout the series. You can get this Afrikaans series streaming on Showmax.
5. Molly & Wors
IMDb score: 6.1/10
They say laughter is medicine and rightfully so. This comedy is one of the best Afrikaans series that will have you laughing till your tummy hurts. It features the Worsmans family that appears somewhat failed, but love holds them together. They go through lots of hurdles before things start falling into place.
6. Lui Maar Op, Belinda
A group of elderly staff working at a shop called Ian and Ander. Belinda, an ex-actress, cannot stay a second without admiring herself in the mirror, thus she is too busy to serve clients. Then, there is the bossy one, Annetjie, who has taken it upon himself to ensure that his boss's wife does not pick anything from the shop without paying. Lastly, Frans, the one with the looks, is a peacemaker. Sadly, there is no option to stream series online for free but it is definitely worth paying for this Afrikaans series download on Showmax and kykNET or DStv.
7. Alles Malan
IMDb score: 7.5/10
In every family set up, there are ups and downs, and that is precisely what Frik's family is going through. The family relocates from the United Kingdom to their homeland South Africa. However, it does not seem to be a smooth transition for everyone. Amidst the confusion, uncertainties, and regrets, the family still tries to find ways to keep them together. For those wondering where to stream series online, Hulu, DStv, and kykNET have your back.
8. Ouboet en Wors
If you loved Molly en Wors Afrikaans series, you will be glued on this one as well. With a combination of two hilarious characters from Molly en Wors and Orkey Snork Nie, this comedy series is sure to make you laugh all through. It brings together four characters, a mechanic, a hairdresser, a beautician, and a battery salesman, who operate under one space that they have leased together.
9. Suidooster
IMDb score: 7.6/10
This drama film is based on three families that reside under one roof. They also run their day to day businesses in one place. Each family is going through various types of challenges, and it is only a matter of time before things go haywire. You may be wondering where to watch series online? KykNET and Showmax have all the latest episodes available at a small fee.
READ ALSO: The River cast: A-Z Exhaustive list with pictures
10. Arendsvlei
IMDb Score: 9.4/10
This show is all about scandals, passion, cursed love, and family disputes. It is a Telenovela packed with these and so much more. Two siblings come together and build a school; Arendsvlei high school with the intention to help the locals. Things go as planned until a shooting happens in the school compound and everything changes. This is one of the entertaining Afrikaans series on Showmax.
With this list, you can rest assured of ample entertainment at home. Whether it is your first time watching Afrikaans series or not, you will agree that there is quite a lot of good talent among locals, not forgetting the premium production levels.
READ ALSO:
Getroud met rugby cast: A-Z Exhaustive list with pictures
What's on Netflix South Africa: best SA series and movies in 2020
17 TOP crime series to watch 2020: Netflix, Showmax, DStv
10 free and legal TV series download sites
Source: Briefly News