Scandal! Teasers: May 2020
The South African entertainment industry has flourished so much growth that the South African content has found a market outside the country. Apart from Kwaito and AmaPiano music, the acting industry is equally gracing the screens with captivating shows. Scandal! teasers are a reflection of how fascinating the soap opera is.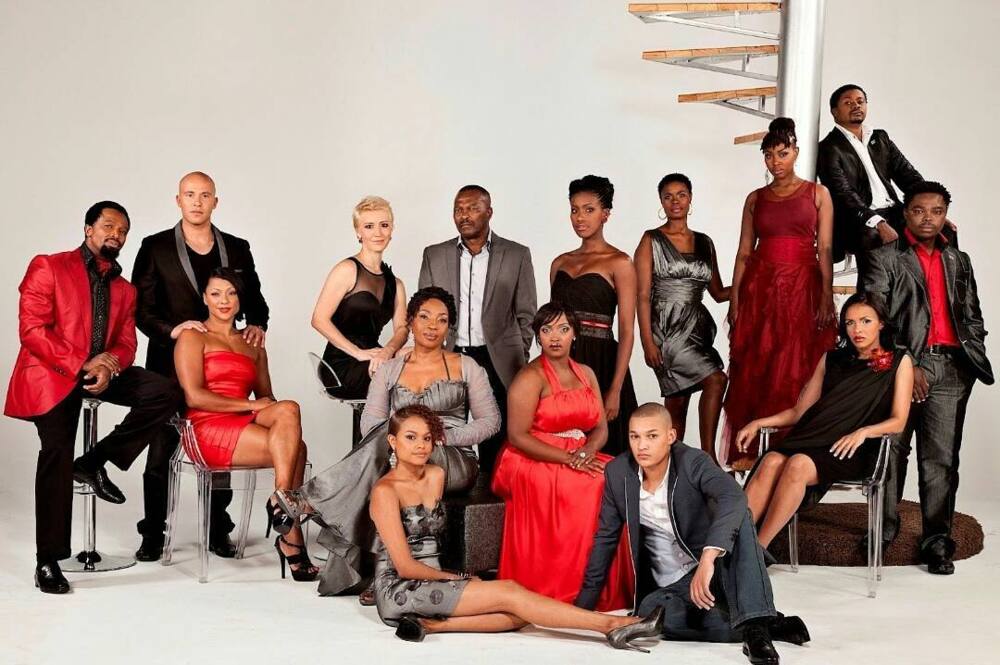 Are you the type that judges a movie or TV show by its title? If that is so, Scandal! is a show that is as dramatic as its name suggests. Scandal! cast have made it look like they possess the characters that they pull in the show. You would be convinced that Romeo and Themebeka do not see eye to eye. To find out the course that their enmity has taken, you might want to check out Scandal! teasers.
Scandal! teasers for May 2020
Did the last episode of Scandal! leave you with a lot of questions on what will happen to your favourite cast member? If that is so, you might want to feed your curiosity through these snippets of Scandal! episodes:
Episode 3553 – Friday, 1st of May, 2020
Dintle is overwhelmed by her anger, and she lets it take the better part of her, making her lose an employee. Romeo devises a plan that Thembeka hates, and Gloria comes across something that she was not supposed to have seen.
Episode 3554 – Monday, 4th of May, 2020
Ingrid experiences something that leaves her with a lot of questions, and Gloria opts to implement other measures. Meanwhile, Romeo's plan shows a high potential of yielding fruit, although, it could easily land him into trouble.
Episode 3555 – Tuesday, 5th of May, 2020
Ingrid is not sure about how to handle the behaviour of her colleague, and Xolile admits to a plan that might impact her marriage. On the other hand, Sheila discerns what her blackmailer could be looking for from her.
Episode 3556 – Wednesday, 6th of May, 2020
Kgosi says something that jumpstarts his mother's plan, and one of Xolile's foes finds out about a deception plan that involves Xolile. How will he use it against him? Amo is forced to deal with his past demons.
Episode 3557 – Thursday, 7th of May, 2020
Ingrid chooses a new measure to deal with her situation, and a new relationship faces a hurdle. Meanwhile, Sheila feels so pressurised by a secret that she goes ahead to take action.
Episode 3558 – Friday, 8th of May, 2020
Ingrid finally makes a move to face the situation that she is going through, and Ndumiso's quest for answers ends up causing suspicion. Unintentionally, Quinton finds himself involved in a hoax.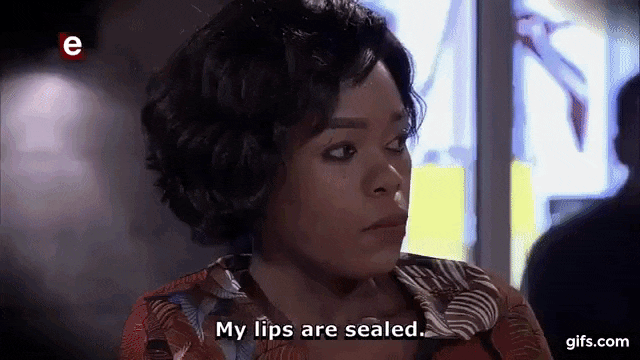 Episode 3559 – Monday, 11th of May, 2020
Mthunzi carelessly emphasises on a game-changing offer, and Layla gives an ultimatum that leaves one of the co-workers in distress and the other burning in rage. Sheila is startled by a proposal that she receives.
Episode 3560 – Tuesday, 12th of May, 2020
Amo is in denial about the uncomfortable situation that he has created, and Thembeka ensures that she does not decline some of the uncomfortable advances. Meanwhile, Sheila is in a position where she has to make a decision.
Episode 3561 – Wednesday, 13th of May, 2020
Ingrid is afraid that she may be suffering the consequences of her actions, and Thembeka goes ahead to make a significant decision. Caiphus receives some shocking information and responds immediately.
Episode 3562 – Thursday, 14th of May, 2020
Sheila comes across something that enthrals her, and Wesley blames Layla for Ingrid's plan. Meanwhile, Thembeka uses love to access what she needs.
Episode 3563 – Friday, 15th of May, 2020
Ingrid is disappointed to find out the consequences of her actions, and someone's life is in danger, and they are afraid that their secrets could get exposed. Ndumiso is so focused on the bright future ahead of him that he pays no attention to the plans that his lover is making.
Episode 3564 – Monday, 18th of May, 2020
Layla convinces herself that she can change the situation, and Xolile proceeds to take a bold step that shocks Boniswa. Meanwhile, Ndumiso, Gloria, and Caiphus are shaken when Caiphus is summoned.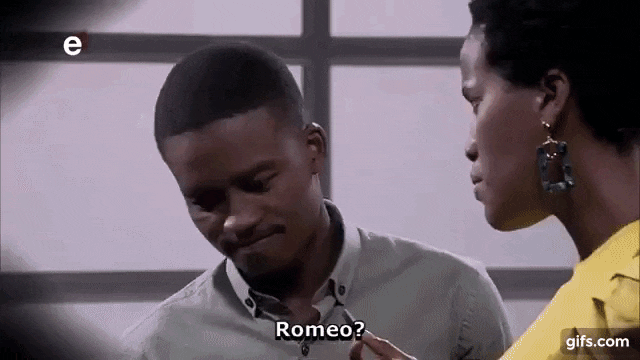 Episode 3565 – Tuesday, 19th of May, 2020
Caiphus visits Neo, and the visit unveils two surprises for him. Layla is fearful that she could have influenced the decision that Ingrid made. In the meantime, Romeo tries to turn some bad news into an opportunity.
Episode 3566 – Wednesday, 20th of May, 2020
Amo and Wesley come across some information that they had not expected, and Neo receives a phone call that forces him to get his gun. At the same time, Thambeka is angered by the new brainwave that Romeo experiences.
Episode 3567 – Thursday, 21st of May, 2020
Amo is okay with being taught by someone that he does not know, and someone experiences a heart attack.
Episode 3568 – Friday, 22nd of May, 2020
Amo says the wrong thing, and it messes up with his progress, and Neo lets go, although, Ndumiso is insecure about his life. Romeo tells Thembeka the truth, and she ends up developing more hate towards Mthunzi.
Episode 3569 – Monday, 25th of May, 2020
Sheila discerns how close she was to getting her heart's desire, and Mthunzi fails to believe that he has won his prize. Amo makes an offer to make peace with his foes.
Episode 3570 – Tuesday, 26th of May, 2020
Tebello worries about an idea in his head, and some scary visions torment Neo. Mthunzi, on the other hand, rejoices in his victory although his old foes are planning something to harm him.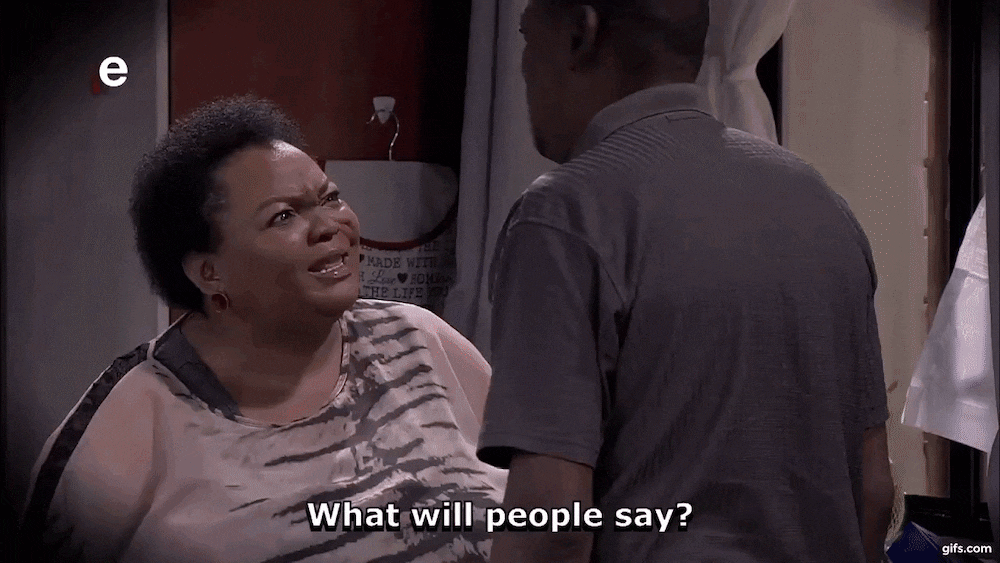 Episode 3571 – Wednesday, 27th of May, 2020
Tebello makes romance plans for two, and Sheila faces the consequences of her actions. In the meantime, Romeo's strategy seems to bear fruit.
Episode 3572 - Thursday, 28th of May, 2020
Yvonne thinks of making a move, and Ndumiso receives some news that changes his mood. As this happens, a declaration is made, and it culminates to Mthunzi's happiness.
READ ALSO: Uzalo Teasers: May 2020
Episode 3573 - Friday, 29th of May, 2020
Sheila does not tell the truth, and Yvonne receives some bad news at a time when she thought that her life had gotten back in order. It is time for revenge; who is going to be affected by this season?
Ingrid
Ingrid goes through a tough time at her workplace when one of her colleagues starts acting up. She spends some time trying to evaluate the possible measures that she can take to face her challenge. When things do not go as planned, she assumes that she could be facing the consequences of her actions.
Sheila
Sheila seems to be going through a challenging season as she tries to understand the motive of the person who is trying to blackmail her. She later feels the pressure to react to a secret that she is keeping, and when she receives a proposal, she is forced to make a tough decision.
Scandal! teasers for May highlight how intense the show has become. To find out more about what will transpire, ensure that you tune in to e.tv every weekday at 19:30.
READ ALSO:
Binnelanders Teasers: May 2020
Made for Each Other: cast, full story, plot summary, teasers
Kulfi the Singing Star: cast, full story, plot summary, teasers
Skeem Saam Teasers: May 2020
Source: Briefly News