Scandal! Teasers: April 2020
Do you need an exciting drama to keep you busy and entertained in this period of global self-isolation? Be assured your wishes are met with the Scandal television series. The good thing is that, since 2005, the TV drama has not changed when it comes to the quality of its content. What more do you expect from an entertainment piece? Follow these Scandal! Teasers to get a glimpse of what the exceptional series has in stock for you this month.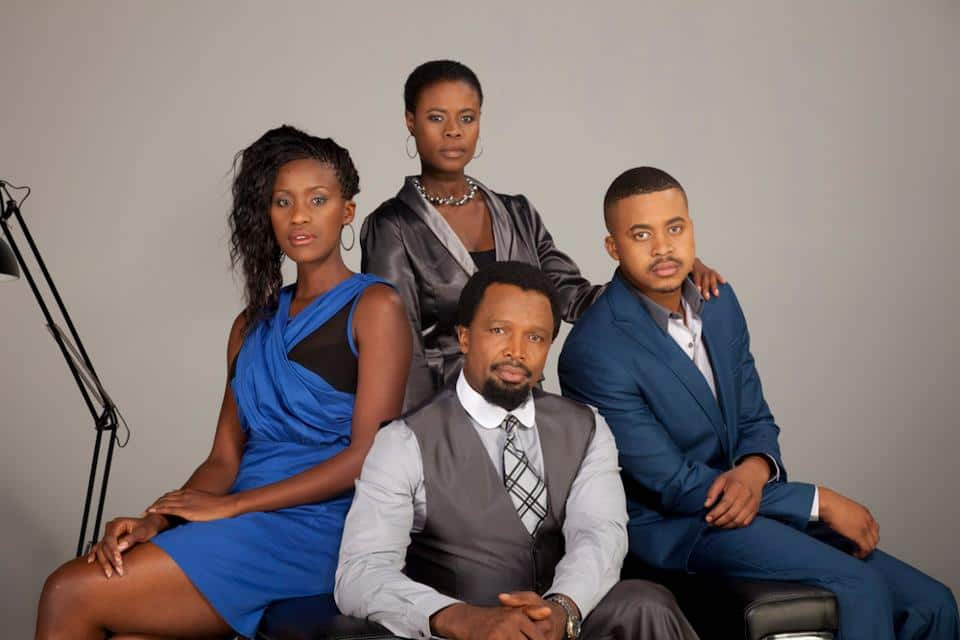 The South African soap opera tells a story of workers of an imaginary newspaper firm that is based in Johannesburg. With the teamwork of the producer, Ochre Media, and the Scandal cast members, the television series brings many exciting events in an exciting drama. The Scandal characters' private lives, the battle for positions, and the troubles of the breaking news are all exposed in this intriguing soapie. It was first premiered on e.Tv on Monday, 10th of January, 2005. Currently, it airs from Mondays to Fridays at 19h30.
Scandal Teasers April 2020
If you are concerned with what happens in your favourite television series for this month, check out the highlights of the show below:
Episode 3531 – Wednesday, 1st of April, 2020
Mthunzi is unshaken although he was warned against the hazard of what he is into. Ndumiso presents an attractive offer to a prospective customer. Yvonne drops a distressing message to her girl child.
READ ALSO: Muvhango Teasers: April 2020
Episode 3532 – Thursday, 2nd of April, 2020
A caring mum puts a call across to her son to caution him, but he deceives her regarding his latest activities and current location. Ndumiso is practically getting himself into a huge danger.
Episode 3533 – Friday, 3rd of April, 2020
A fresh trap is waiting for the ThebeLanga insider. Neo's undercover agent is seen and exposed, while Yvonne is worried about a meeting that will affect her life in a significant way.
Episode 3534 – Monday, 6th of April, 2020
Thembeka has invented a new way to make people less suspicious about her, but it may boomerang in a very terrible way. Sheila settles down with a particular man but gets the unexpected from another man. Yvonne and Tebello have decided to forget the past and be positive concerning the future.
Episode 3535 – Tuesday, 7th of April, 2020
One of ThebeLanga employees has been caught redhanded for lying, and Boniswa has resolved that punishment is inevitable. Ndumiso is afraid that Neo has found out about a matter that will lead him into a big mess. Yvonne has determined to have a great future, notwithstanding some disturbing pieces of information.
Episode 3536 – Wednesday, 8th of April, 2020
Mary meets an unexpected friend. At the same time, Ndumiso is involved with a risky affair, while Yvonne battles an adversary from the past to save her child.
Episode 3537 – Thursday, 9th of April, 2020
Romeo has set out on a hunting spree and resolves to trail his victim. Ndumiso brings in creativity that made a visitor's birthday celebration unforgettable beyond expectation. Yvonne runs to an unexpected person to assist with Tebello.
Episode 3538 – Friday, 10th of April, 2020
Romeo is about to take a bold risk to execute his proposed line of action. Two love birds are making the best time out of what they are playing with. Also, Dintle is faced with a surprising accusation regarding a member of the staff.
Episode 3539 – Monday, 13th of April, 2020
There are reasons to cause Boniswa some troubling moments as one of her dummies is nowhere to be found. Sheila's unhappiness as a result of the call she got becomes serious as the call dropped. Then, Dintle must carry out some investigation to ascertain the seriousness of the condition.
Episode 3540 – Tuesday, 14th of April, 2020
Thembeka finds out that she is being deceived while Mthunzi gives her some tips on the best way to respond to the game. Sheila presents Neo with good reasons to be doubtful. Hlengiwe is surprised as her new partner is accused of the unimaginable.
READ ALSO: The Queen Teasers: April 2020
Episode 3541 – Wednesday, 15th of April, 2020
Thembeka and Romeo act like they cannot work together, but it is not as it appears. Gloria fights nerves on the night preceding an important occasion. At the same time, Hlengiwe is urged to undertake a task which would be unsustainable considering her condition at the moment.
Episode 3542 – Thursday, 16th of April, 2020
Romeo is now aware without a doubt that his repercussions have come back to him. Ndumiso must fight to remove an obstruction before him. Hlengiwe is compelled to open up about a matter publicly.
Episode 3543 – Friday, 17th of April, 2020
Romeo is now fully aware of the problems against their progress. Lindiwe is on an undercover assignment, and Dintle fights to assimilate all the information from the workplace.
Episode 3544 – Monday, 20th of April, 2020
Put in a tight position, Thembeka has no option than to take an important decision. Also, Lindiwe is confident that Neo's doubts are baseless, while Lily-Juice opens up concerning an attitude of a particular person.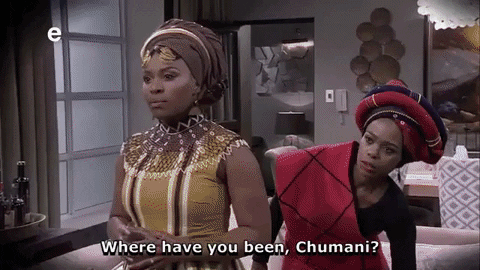 Episode 3545 – Tuesday, 21st of April, 2020
Caught in the act, Thembeka presents Romeo with a test. Neo is testing Sheila, but she presumed that she has scaled through. At the same time, Amo has a different opinion from Lily-Juice concerning line crossing.
Episode 3546 – Wednesday, 22nd of April, 2020
Romeo's effort to show that Thembeka has been deceived leads to a visit from an unexpected person who can destroy everything on board. Lindiwe comes face to face with something she prayed not to see. Layla's judgment has come out, and it does not please Dintle.
Episode 3547 – Thursday, 23rd of April, 2020
Thembeka finds out that she must enter into a partnership with a dangerous person who is unknown to her. The news of pregnancy may not be pleasant for both Neo and Ndumiso. Amo supposes he is no longer in trouble, but maybe he is too fast to conclude on that.
Episode 3548 – Friday, 24th of April, 2020
Xolile finds out about some issues that are raising some suspicions about her husband. Ndumiso and Sheila have accepted to go for a test. At the same time, Dintle has serious words of caution for a coworker.
Episode 3549 – Monday, 27th of April, 2020
Xolile puts Romeo in a test, while Mthunzi sets a tough task before Thembeka. Gloria is resolute on uncovering Ndumiso's deep secret. Then, Yvonne has made plans to surprise people and share an emotional time.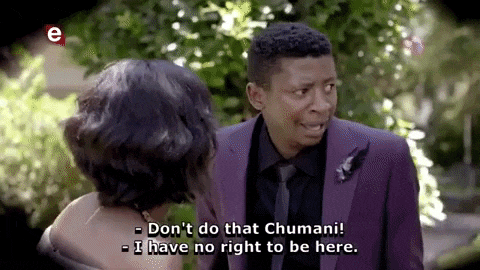 Episode 3550 – Tuesday, 28th of April, 2020
It has dawned on Romeo that he must betray someone so dear to him so as to be victorious over the battle ahead. Gloria's mistrust escalates rapidly. Moreover, Hlengiwe makes an effort to get rid of an issue from the news studio.
Episode 3551 – Wednesday, 29th of April, 2020
Xolile is having it hot in a very tight position and must be saved now. Ndumiso resolves to let go and live his normal life, while some people are getting uneasy because of a particular photoshoot.
Episode 3552 – Thursday, 30th of April, 2020
Xolile is shattered by two dreadful findings and appeared resolute on falling out with a friend. Ndumiso has resolved to put an end to some issues at hand, but he encounters some obstacles. Dintle is dismayed as she has to say a sad goodbye to a precious friend.
Ndumiso
The series begins with Ndumsio presenting a mouth-watering offer to a prospective client. He is later seen playing with a dangerous matter. Then, he lives in the fear of Neo uncovering a secret that will put him in trouble. Nevertheless, he makes his visitor's birthday party worthwhile.
Romeo
Romeo has plans unknown to the people around him, but he soon discovers that the results of his past misdeeds are coming back to him. He finds out the person who is working against their progress. Unfortunately, he discovers that he must betray someone close to him to move ahead.
With Scandal! Teasers, you would not miss any highlight on the coming episodes of the television series. Many fans have always kept a date to watch their favourite Scandal actors and also get the best excitement from one of the best soap operas in South Africa. It is time to keep a date with them.
READ ALSO:
Skeem Saam Teasers: April 2020
Skeem Saam's Mlungisi Mathe opens up about current dry acting spell
Uzalo Teasers: April 2020
The River 1 (on Mzansi Magic) Teasers: April 2020
Source: Briefly News