Doodsondes Teasers: July 2020
Do you ever watch a show, and in the middle of it, you wish that you could take a moment to sigh and digest everything that is happening? If that has ever happened to you, you ought to brace yourself for the content in Doodsondes teasers for July 2020. You will be startled by the amount of humour that she oncoming episodes of the show are going to serve you.
If the last episode of Doodsondes left you in suspense, you ought to prepare yourself because the content in Doodsondes teasers for July 2020 will not spare you. You will not believe the sudden plot twist, especially with what is going to happen to Halit and Yildiz. Will they manage to fix their differences in due time, or will their real intentions towards one another be revealed? How about going through these highlights to find out more?
Doodsondes teasers for July 2020
These are snippets of the episodes that will air in July 2020.
Episode 58 (128) - Wednesday, 1st of July 2020
Halit discovers something that could cause bad luck for Ender, and Erim makes himself comfortable in Ender's house. Meanwhile, Yigit engages in a business interview with Tulin, who seems to be busy.
READ ALSO: Skeem Saam Teasers: July 2020:
Episode 59 (129) - Thursday, 2nd of July 2020
Halit questions Ender about the cash that she stole from the company, and Yigit lands the opportunity to serve as a waiter in Ender's party. Emir plans a blind date for Caner.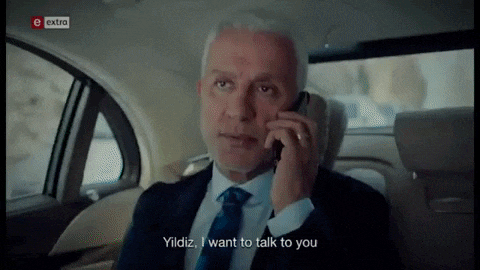 Episode 60 (130) - Friday, 3rd of July 2020
The relationship between Kaya and Ender gets worse, and their issues increase when Kaya's sister comes to live with them. Yildiz fakes an accident to draw Halit's attention. Later, she blackmails Zehra.
Episode 61 (131) - Monday, 6th of July 2020
Erim informs Ender that he is thinking of moving back with his father, and Yildiz ensures that he will hook up with Zehra at the end of the deal. On the other end, Halit goes out to meet his new secretary.
Order Refreshing Tea that will help you relax as you watch your favourite show. It is high-quality, and there are various flavours to choose from. Its price is affordable, and its delivery services are available countrywide at a fair cost.
Episode 62 (132) - Tuesday, 7th of July 2020
Yildiz reaches out to a spiritual advisor for help with the issues that she is experiencing in her relationship with Halit. Yigit and Ender get in an argument because of a file, and Emir and Lila inform Alihan about their relationship.
READ ALSO: Mehek full story, plot summary, cast, teasers
Episode 63 (133) - Wednesday, 8th of July 2020
Sahika makes use of what is happening between Yildiz and Zeynep to make an impact on the company. Zerrin goes beyond her limits and does something unexpected. On the flip side, Yildiz seems to have had enough of what Sevda has been up to. What is he planning to do?
Episode 64 (134) - Thursday, 9th of July 2020
Sahika requests Yigit to go out and gather information, and Alihan discovers that Zerrin took back the brooch and is not impressed by this. She goes ahead to confront her. Yildiz and Halit prepare a party for Erim.
Episode 65 (135) - Friday, 10th of July 2020
Yildiz creates a scene at the homecoming party that she had thrown for Halit; hence, Zeynep and Alihan decide to leave. Yildiz questions Zerrin for taking the brooch and yet it was Zeynep's gift.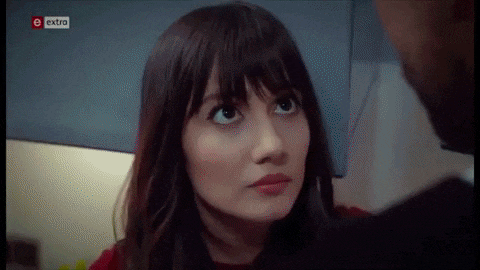 Episode 66 (136) - Monday, 13th of July 2020
Zeynep and Alihan bid goodbye before they leave the party, and Halit discovers the deal that Sevda and Yildiz have been planning for. She questions Sevda about it, and Sevda ends up making a quick decision. Will it alter the outcome of the plan? Sahika starts to raise eyebrows about the identity of Yigit's father.
Episode 67 (137) - Tuesday, 14th of July 2020
Yildiz is stranded as she needs somewhere to stay, although she has a tough task of clearing her name. However, Halit seems to have focused his attention on other things. Meanwhile, Yagmur tries to be friendly to Yigit.
Episode 68 (138) - Wednesday, 15th of July 2020
Halit ends things with Yildiz, although Sahika's presence could mean something else. On the other side, Ender's plan seems to be bearing fruits. Is it too early to celebrate?
Buy a Personalized Message Hard Drive to store your favourite pictures, information, and documents. This 1TB external hard drive is compatible with USB 3.0 and USB 2.0. It also comes with a free USB 3.0 cable.
Episode 69 (139) - Thursday, 16th of July 2020
New secrets are brought to light, and Ender requests Yildiz to help her in conquering Sahika, who seems to be posing as a significant threat.
Yildiz
Yildiz is hopeful that she will fix the differences in her relationship with Halit. She even decides to seek help from a spiritual man. Later, she creates a scene in a party, and this makes Halit lose interest in her. How is she going to get over this series of misery that she brought upon herself?
Halit
Halit discovers something that could pose a great threat to Ender. Later, during the homecoming party that Yildiz throws for him, he feels embarrassed when she creates a scene. He, then discovers that she is up to no good and decides to call it quits.
Doodsondes teasers for July 2020 must have prepared you for the drama that is about to go down in the final episodes of the season. You do not want to miss out on what is going to transpire. Make sure to tune in to eExtra every weekday at 7:00 pm for more gist about the show.
DISCLAIMER: Please note that some of the links in the article are affiliate links. BRIEFLY.co.za will earn a commission if you purchase through those links. However, we always choose only the best quality products that we use ourselves and recommend to our readers. The earnings we get from the affiliate marketing help us continue preparing useful and entertaining content that our audience enjoys.
READ ALSO:
Zee World Lies of the Heart full story, plot summary, cast, teasers
Secrets at the Hotel teasers: July 2020
Kulfi The Singing Star teasers: May 2020
Source: Briefly.co.za