Scandal! Teasers: October 2020
Scandals continue to follow Cee-Jay, who continues to dig his own grave. How is he going to pull himself out of the sticky situation? Why does Romeo think he has won the jackpot? Grace decides to give up. Stokkies, on the other hand, makes up his mind to reveal the truth after realizing his web of lies might backfire on him. Read October 2020 Scandal! teasers below to find out how the new events unfold.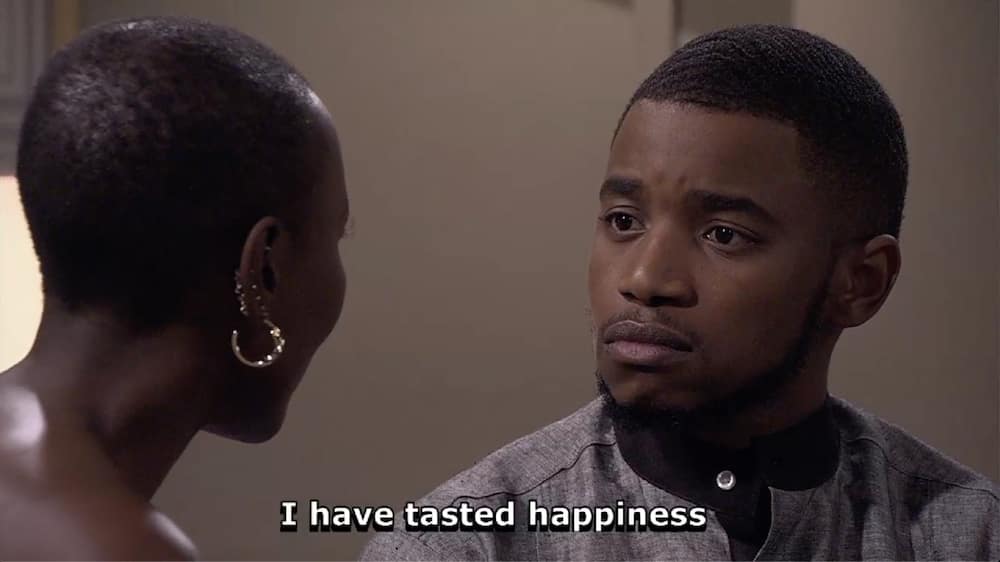 Does Seipati's choice to give up her independence and start a new life pay off? Why is Grace giving up? How does Boniswa plan to make everything right?
Scandal! Teasers October 2020
Scandal! soapie continues to give fans the entertainment they need. October episodes are filled with drama that will make you want to know what happens next. Herein are the teasers to provide you with a sneak peek for the month.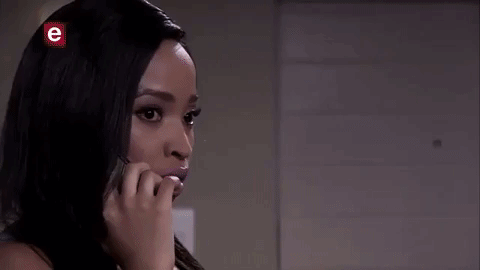 1st October 2020 (Thursday – E3662)
Romeo does not accept the offer but thinks of taking extreme measures when he feels pushed to the limit. Will Stokkies's web of lies turn against him? Dintle takes radical measures against a number of friends.
2nd October 2020 (Friday – E3663)
Romeo takes an extreme step. Grace does not approve of the situation and takes a radical action to express her stand. Stokkies, whose lies had started going south, can see that the honeymoon has come to an end. Mary and Cee-Jay make up their minds to get hot and sweaty together.
5th October 2020 (Monday- E3664)
Romeo is presented with all that he risks losing. He, however, tries to start professional trouble. Stokkies cannot hold his lies anymore. Will he disclose the lies? The penthouse tenants are left in panic mode when they witness a surprise return. What is the surprise?
6th October 2020 (Tuesday – E3665)
Xolile and Chumani still have a long way to go. Will they make it? Romeo cannot realize his plans as he encounters an obstacle he cannot get by. Stokkies has made up his mind to reveal the truth. Is he ready for the risks? Cee-Jay and Mary have their minds on getting the best outcome.
7th October 2020 (Wednesday – E3666)
Grace finds out she will not be truly happy with the extended family in the way. Stokkies comes to know that a secret is not even a secret the way he had imagined. Cee-Jay finds himself in a difficult situation.
8th October 2020 (Thursday – E3667)
Dintle learns of some mind-blowing details and sees it as an opportunity. People's excessive reaction scares Stokkies. Lindiwe misunderstands when a guy reveals that he is attracted to someone.
9th October 2020 (Friday – E3668)
Romeo gets a shocking clue from a source he does not expect. He, however, regains his energy because of the tip. Stokkies feels better about someone he cares about but is worried at the same time. Lindiwe and Mary agree on a decision that does not get a warm reception.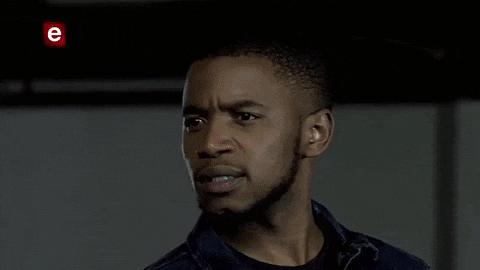 12th October 2020 (Monday – E3669)
Romeo carries out a secret investigation. He discovers something that makes him believe he is winning. Stokkies gets disturbing clarification for some radical behavior. Cee-Jay, who had earlier found himself in a sticky situation, tries to find the best way to tackle illogical feelings.
13th October 2020 (Tuesday – E3670)
Grace gets alarming information, and Simo gets in a difficult situation. Stokkies makes up his mind to support a problem that might affect his life tremendously. Mary takes advantage of his senior position to give instructions.
14th October 2020 (Wednesday – E3671)
Grace resolves to give up and cannot be persuaded otherwise. Stokkies is open to a second opinion, and Cee-Jay tries hard to hide his envy.
15th October 2020 (Thursday – E3672)
Grace reveals too much information to the wrong individual by questioning them. Stokkies believes he will overcome a tricky situation through love. Cee-Jay ends up making a fool of himself after carrying out some research.
16th October 2020 (Friday – E3673)
Violetta, who has trouble with her husband, has to convince him to get out of the situation. Someone that Stokkies cares about receives news that will significantly impact their life, and he has to offer his support. Cee-Jay has to compete with his rival because of the forthcoming party.
READ ALSO: The River 3 on 1 Magic teasers: October 2020
19th October 2020 (Monday – E3674)
Chumani arranges a tricky negation and is afraid of the outcome. If Seipati has to live the future she dreams about, she must forego her independence. Cee-Jay opens up his heart.
20th October 2020 (Tuesday – E3675)
Boniswa is willing to do it right, but is the cost worth the trouble? Seipati makes a major physical and emotional decision. Cee-Jay discovers that he committed a foolish mistake while drunk.
21st October 2020 (Wednesday – E3676)
A reincarnated visitor leaves the family in shock. Seipati fears that the new life she has chosen might be met with another obstacle. Cee-Jay fulfills one girl's longing, which is misunderstood by another girl.
22nd October 2020 (Thursday – E3677)
Judith Xaba accepts the huge offer. Xolile is surprised and worried at the same time. Tebello gets exciting news, but the information has a negative impact on Neo. Omphile makes a risky decision and is happy with the outcome.
23rd October 2020 (Friday – E3678)
Xolile and Boniswa cannot agree about a situation in the family. On the other hand, Violetta is frightened. Neo, who cannot accept defeat, gives evil instructions. Cee-Jay does not succeed at passing information to someone at the right time.
READ ALSO: This is Fate 2 teasers: October 2020
26th October 2020 (Monday – E3679)
Xolile cannot compromise with a family member, but Grace cannot accept the accusation she makes. Seipati has a reason to rejoice, but an imminent concern makes her worried. Cee-Jay is embarrassed upon receiving a seductive present.
27th October 2020 (Tuesday – E3680)
There is suspicion in the missing individual's report. Tebello does not tell his mother the entire truth. Stokkies worries that an unpleasant situation might happen again, and Cee-Jay is making more people disappointed with him.
28th October 2020 (Wednesday – E3681)
Simo is left to suffer, and home does not provide the support he was longing to receive. Tebello pours his heart to an acquaintance. Cee-Jay is getting himself into more trouble.
29th October 2020 (Thursday – E3682)
Xolile makes a deal with a domestic worker that will pay well. The offer is meant to change Boniswa's life considerably. An unexpected revelation leaves Tebello troubled, and Neo spies his enemy. Lindiwe, who suspects Cee-Jay, confronts him but gets a hurtful outcome.
30th October 2020 (Friday – E3683)
It is the first day of spying, but she is caught in the act. Seipati cannot believe that she can make a change earlier than she had hoped. Friends have to get along when uninvited guests arrive.
READ ALSO: Gomora teasers: October 2020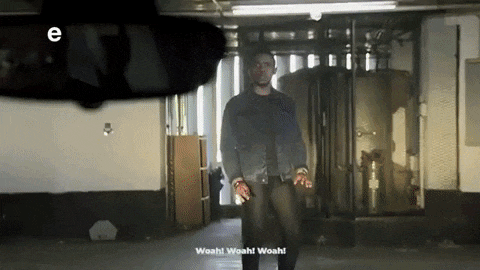 What happens to your Scandal! characters?
Scandal! soapie is full of talented actors and actresses. Who is your favorite character?
Cee-Jay
Mary and him are determined to get the best outcome. However, he finds himself in a tricky situation and has to find a way to deal with illogical feelings. He later makes a regrettable mistake while drunk. He is also misunderstood by a girl when he fulfills another girl's wishes. How will he get himself out of his own grave?
Seipati
She makes up her mind to give up her independence in order to have the future she dreams of. She is, however, afraid of the new obstacles she might face in her new life.
Stokkies
He starts feeling that the lies he had been holding might turn against him as time goes by. He makes up his mind to reveal the truth. Is he ready for the outcome?
READ ALSO: Isibaya Teasers: October 2020
Were you eager to know how September episodes will be continued in October? Scandal! teasers are just in time for all Mzansi soapie lovers. You can watch the telenovela on eTV every weekday at 7.30 pm.
READ ALSO: Imbewu Teasers: October 2020
Briefly.co.za highlighted October 2020 Imbewu The seed teasers. The month's episodes are full of thrilling drama that will keep you glued to the TV screen. Fikile and Nkululeko continue to exhibit their admiration for each other.
What will Zethu do to break their bond? How does Shria seize the opportunity to ruin Nkululeko? How do the characters navigate challenging situations? The teasers have all the information.
READ ALSO:
The Queen teasers: October 2020
Operation Pacific teasers: October 2020
Made for Each Other teasers: October 2020
Source: Briefly.co.za