New Soapie! Die Presidentsvrou Teasers: September 2020
Die Presidentsvrou, which translates to The First lady, is a new telenovela on VIA. The soapie is originally Mexican but is dubbed in Afrikaans. It is about an ambitious Paloma who will do anything to become the country's first lady. It is a mixture of romance and political drama. Below are Die Presidentsvrou Teasers for the new show.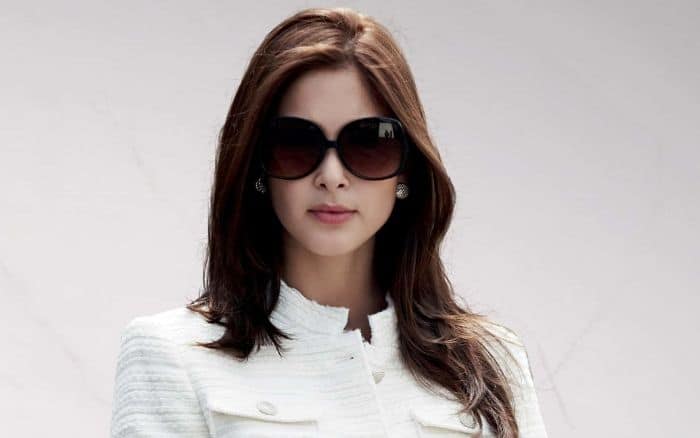 In the soapie's premiere episodes, you will get to see the character of Paloma. She blindly follows her dream of becoming the first lady. You will also find out how she finds the perfect opportunity to make her aspirations come true.
Die Presidentsvrou September teasers
What will you do to achieve what you have always wanted? In most cases, people will use others to reach their aspired destinations. This is what Die Presidentsvrou plot is all about. Paloma is a go-getter who feels no remorse for misusing others. The following are the highlights of what is coming on your television this September.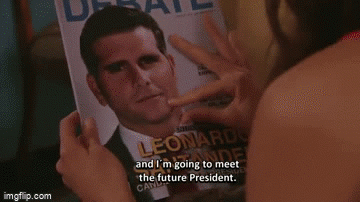 1st September 2020 (Tuesday – Episode 1)
There is an attempt to assassinate Leonardo Santander, a presidential aspirant. The incident happens in front of the politician's wife Paloma and thousands of his supporters. The show then moves back in time to show viewers the character of Paloma. She is always yearning for power without minding the cost.
2nd September 2020 (Wednesday – Episode 2)
Paloma focuses her attention on Mariano. She uses Anibal, who should pretend to be her boyfriend. Her charm works and Mariano is attracted to her.
3rd September 2020 (Thursday – Episode 3)
Mariano wants to know if Anibal and Paloma have a relationship. He asks Anibal directly. Estrella is having a hard time pardoning the father to her children. The two have to spend a few days together, and Estrella has to accept reluctantly. Ana Milena asks Leonardo to spare a single night for them to be together.
4th September 2020 (Friday- Episode 4)
Mariano and Paloma cannot agree because of her ambitious character. Anibal and Leonardo disagree because of the theatre boss intents to make a proposal that is not decent. Leonardo's daughter, Christina, is attracted to Mariano.
READ ALSO: Suidooster teasers: October 2020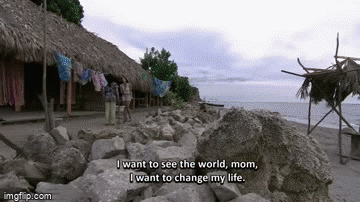 7th September 2020 (Monday – Episode 5)
Mariano, who has had disagreements with Paloma, ejects her from his house. Luciano asks Federico to leave his wife, and this results in an argument between them. Estrella reveals to her former husband that Paloma snubbed her like she did not recognize her. Ana Milena lets everyone know that she wants to go back to learning.
8th September 2020 (Tuesday – Episode 6)
Paloma, who is at Anibal's theatre, escapes because she does not wish to be found by her mother. Adolfo makes an attempt to stop her from leaving. Ana Milena informs her kids that she is going back to study. She employs Paloma as her assistant, a decision that will backfire on her later.
9th September 2020 (Wednesday – Episode 7)
Paloma is happy on her first day being at the Santander household. Mariano and Anibal have a disagreement regarding Paloma. Paloma's partner, Amaury, visits Bogota in search of his loved one. Paloma cannot comprehend that she finally made it to the Santander house after a short period. This is beyond her expectations.
READ ALSO: Maid in Manhattan Teasers (on eExtra): September 2020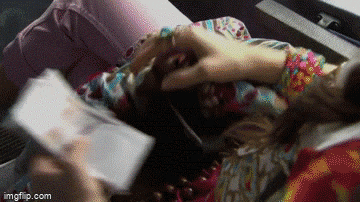 What happens to the main characters?
The start of the show focuses on Paloma, who has the habit of using people as a stepping stone to achieve her agenda. Other Die Presidentsvrou cast are Mariano, Anibal, Leonardo Santander, Ana Milena, and Cristina. Here is what you should expect to see happening to some of the characters in September 2020 episodes.
Paloma
The show starts when she becomes the wife of Leonardo Santander, a presidential aspirant. Becoming the first lady has always been her main goal. Ana Milena, Santander's wife, makes the blunder of employing her as her assistant. This was the perfect opportunity she was waiting for though not so soon.
Mariano
He falls in love with Paloma. The two, however, do not have a lasting relationship because Paloma is so ambitious. He eventually gets tired of the frequent arguments with Paloma and throws her out of the house.
READ ALSO: This is Fate 3 teasers: September 2020
From the above Die Presidentsvrou teasers, you can see that Paloma is blindly following her aspirations of becoming the country's first lady. If you are a lover of political-romance drama, then Die Presidentsvrou is the perfect show for you. Ensure you catch all the episodes of the Afrikaans show on VIA, DStv channel 147, every weekday at 3.00 p.m. The repeat show airs at 11.00 p.m on the same channel.
READ ALSO: New Soapie! Operation Pacific teasers: September 2020
Briefly.co.za gave highlights of Operation Pacific, a thrilling new soapie on Telemundo. The show revolves around the courageous Amalia Ortega, a federal agent. She is tasked with finding El Guapo, a drug trafficking kingpin that runs illegal businesses on the Mexican border.
If you love crime and drug-related shows, Operation Pacific is the right show for you to watch. The soapie will start airing on Telemundo on 14th September. Ensure you catch the Mexican show from Mondays to Sundays at 9:00 pm.
READ ALSO:
Zara's Nikah teasers: September 2020
Rhythm City Teasers: September 2020
Age is Just a Number 2 Teasers: September 2020
Source: Briefly News