Season 5 Getroud Met Rugby cast, new characters and storyline: A-Z Exhaustive list with pictures
Season 5 of your favourite and addictive telenovela, Getroud Met Rugby, recently premiered on kykNET. Unlike in the previous season, there is a new addition to the cast that will leave you in awe throughout the entire season. Similarly, expect numerous surprises on its storyline, especially on relationship and family matters. So, which performers do the Getroud Met Rugby cast entail this time?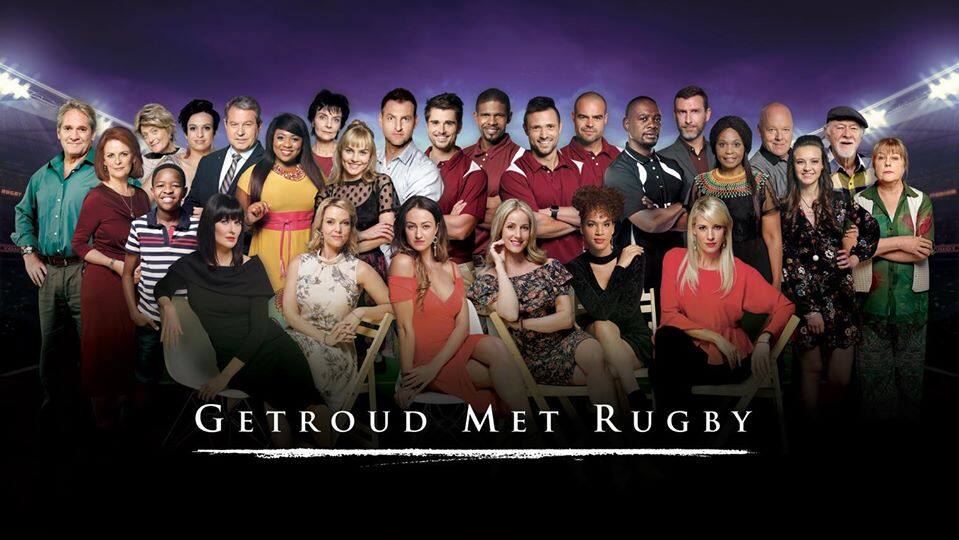 Over time, the creators of the soapie have considerably invested in its characters. Perhaps, this explains why the show has been successfully airing on kykNET for more than a decade now. Its storyline gets better and better every season, all because of its able cast. This, in the long run, makes it a worthy and thrilling television series to watch. For instance, in 2020, expect new faces such as Mandi du Plooy, and Theodore Jantjies, among many others.
Season 5 Getroud Met Rugby cast
Below is a comprehensive list of the talented Getroud Met Rugby akteurs who will be gracing our screen throughout the entire season. It also includes new, capable, and well-known performers who will join along the way, such as Theodore Jantjies, a former 7de Laans. Have a look:
1. Stephanie Baartman – Bianca "Bibi" Bhele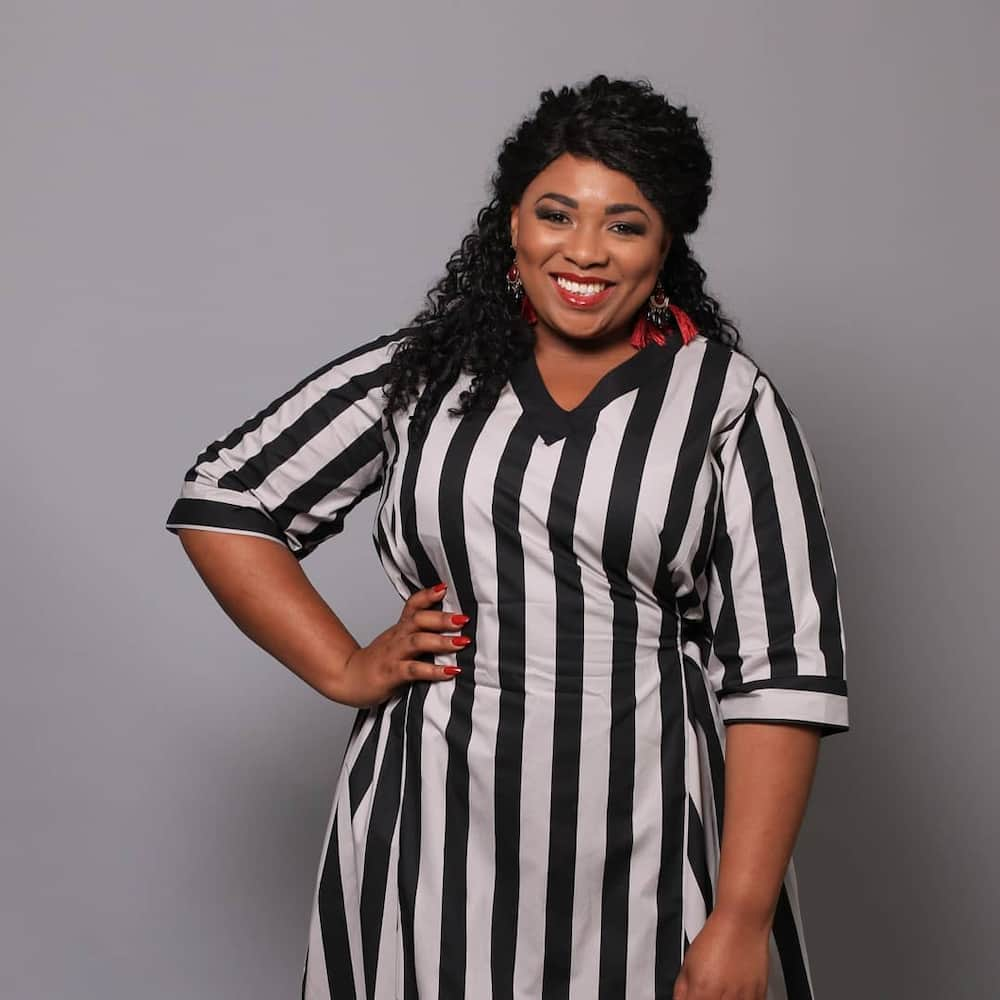 Stephanie is among the regular Getroud Met Rugby karakters. Baartman was born in Humansdorp, Eastern Cape. She has been in the series since 2009. Apart from acting, she is also a singer, motivational speaker, and brand ambassador. In the show, she owns a salon and coffee shop. Her businesses are a perfect place to hang out, especially for Stryders women.
2. Werner Coetser – Johan "Blitz" Vermeulen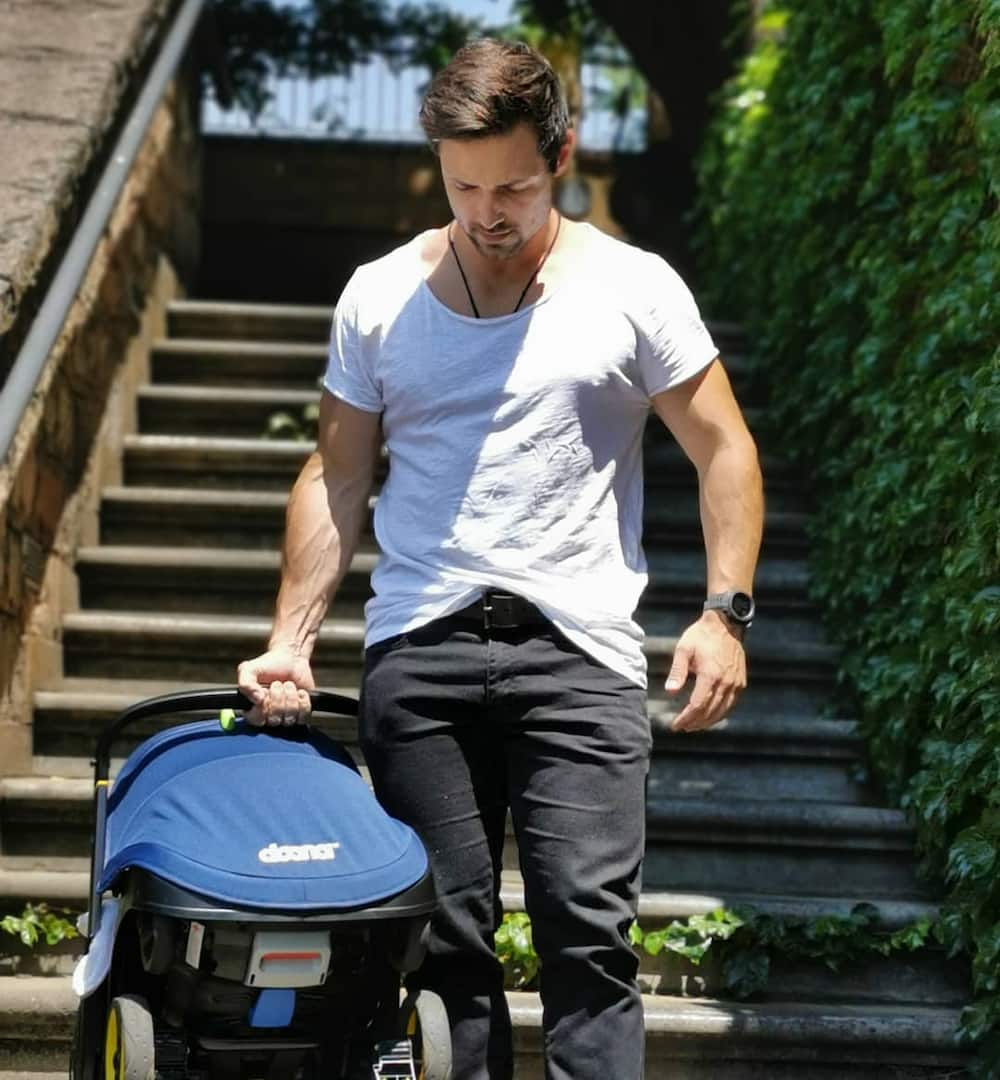 Werner Coetser is an actor and producer. The performer is not only loved for his extraordinary acting skills on the series but also his charming looks and body physique. His humorous trait makes him a fan's favourite. Werner Coetser is also known for Spoor(loos) and 7de Laan.
3. David Louw – Simon Greeff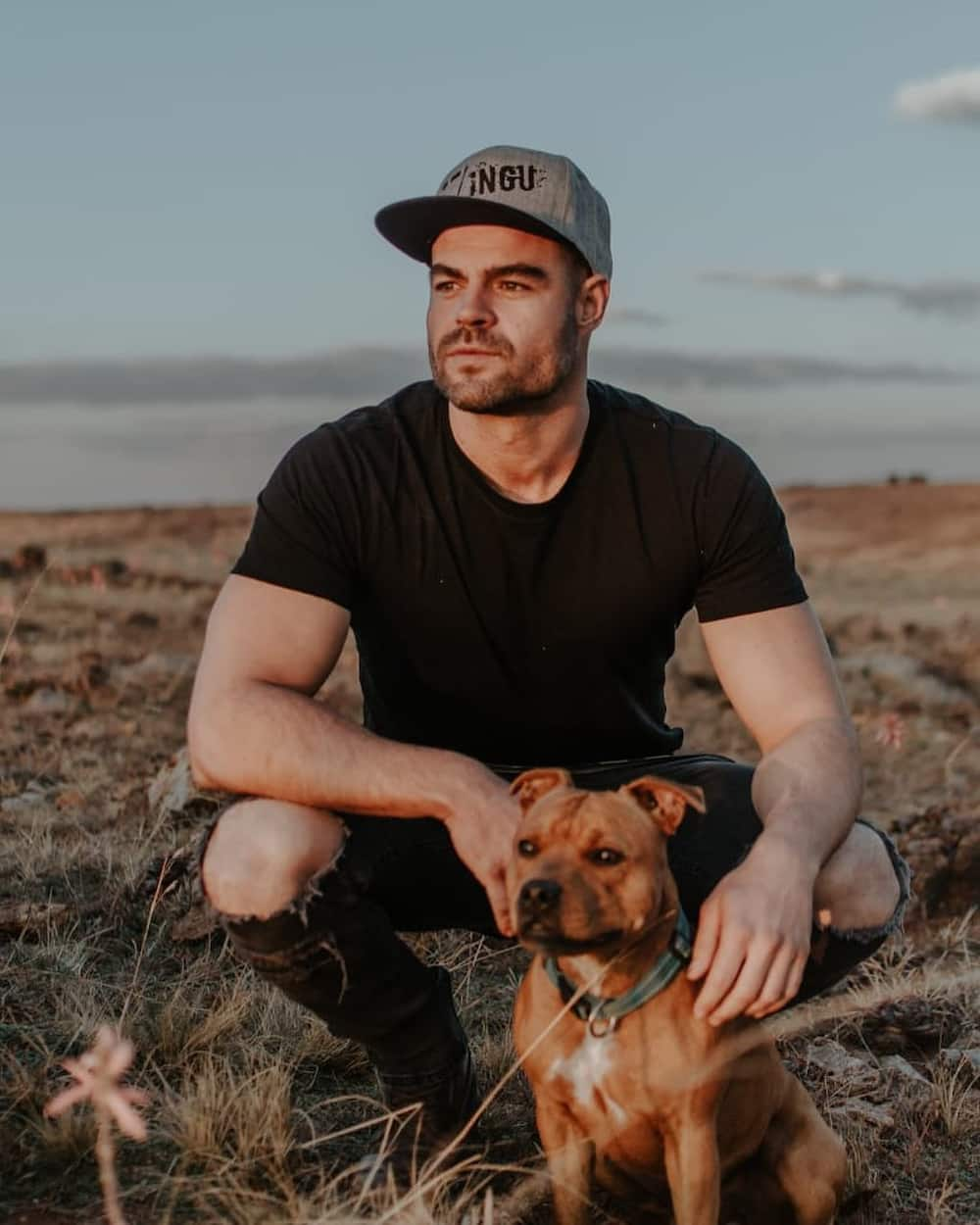 David Louw is a 33-year-old South African actor, actor, and MC. He appears as Simon Greeff on Getroud Met Rugby Die Sepie. Louw is passionate, real, and loyal to his profession. This explains why his contribution to telenovela is essential.
4. Rina Nienaber – Katryn "Koekie" Koekemoer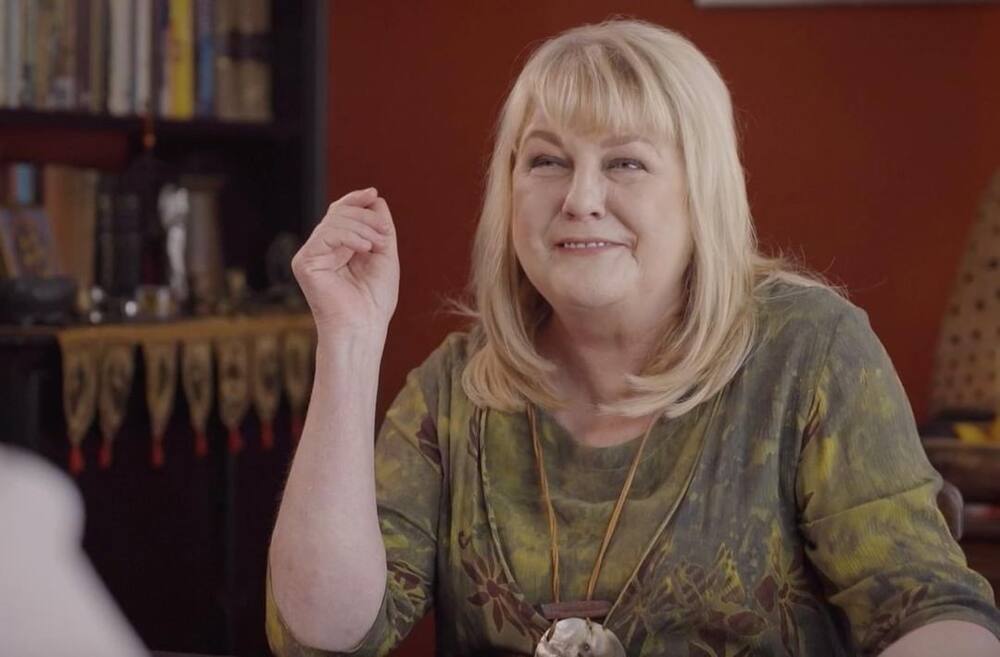 She is an actress who doubles up as an author. She always makes fans glued to their TVs on weeknights. In the show, she is married to Festus; the couple has two kids, namely Cornia and Kiki. She represents materialistic women in society. Rina is also known for Gemini (1980), Moeggeploeg (2013), and Road to your Heart (2014).
READ ALSO: Season 2 of Mzansi Magic Housekeepers: story, cast with images, plot summary
5. Johan Scholtz – Schalk Brand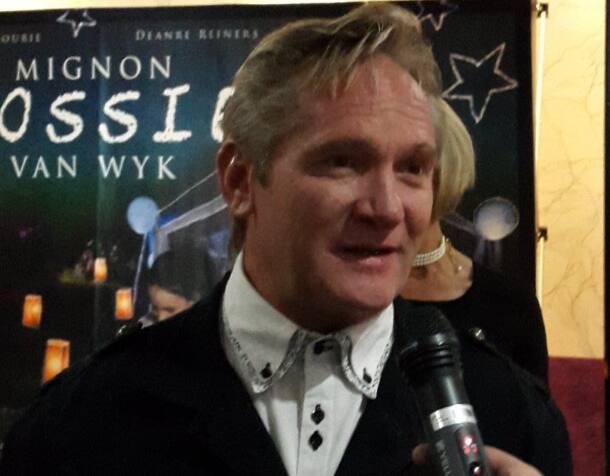 Johan Scholtz is both an actor and a singer. He attained a BA in Drama from the University of Pretoria. In the show, Schalk Brandvis is a coach who loves rugby so much. He played the role of Osie Oosthuizen in Binnelanders, Rudi Naude in Hartland, Dominee Petrus Kemp in Roer Jou Voete, and Evert in Swartwater.
6. Altus Theart – Alfons "Fafa" Beltrame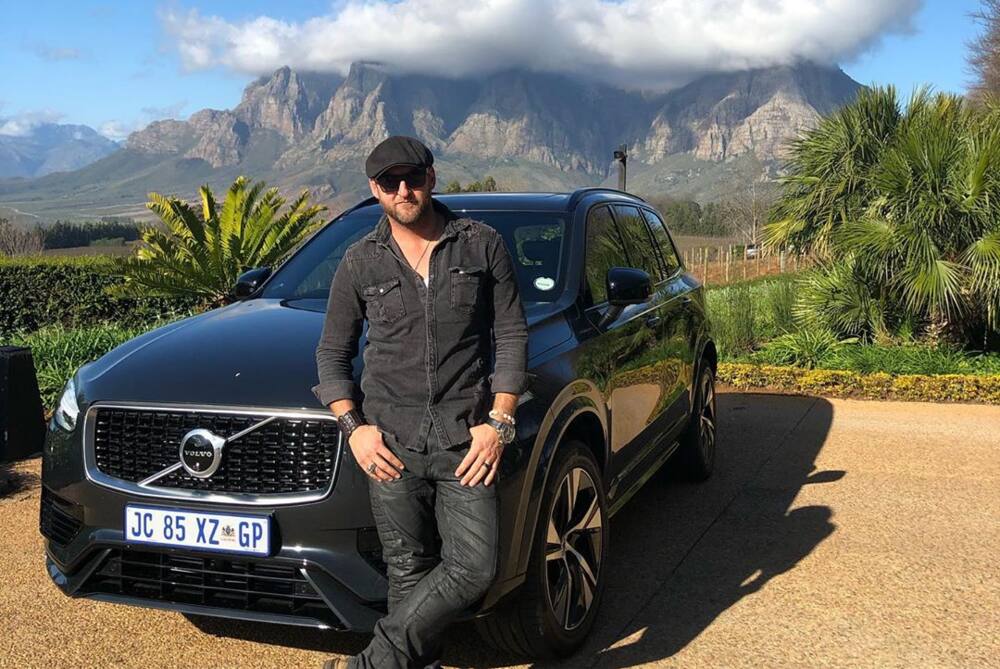 Similar to most actors on the soapie, Altus Theart is a singer and voice-over artist. He stars as Fafa Beltrame on the Getroud Met Rugby sepie. In the show, he is a famous and dedicated rugby player who is loved by many. He has also starred in the following television shows: Ihawu, Donkerland, and Bloedbroers.
7. Christel van den Bergh – Renate Greeff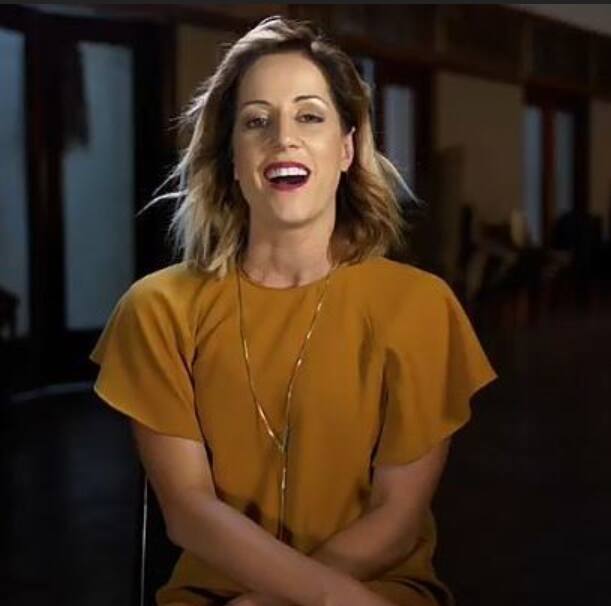 Renate is another crucial character in the series. She is, no doubt, a versatile actress with an impeccable record in acting. Renate Greeff is the wife of Simon in the soapie. She portrays women who know their value in society. Usually, she thrives on other people's misfortunes. Christel is also known for Binnelanders, Gabriel, 7de Laan, Egoli, Generations, and Laugh Out Loud.
8. Louis van Niekerk – Festus Koekemoer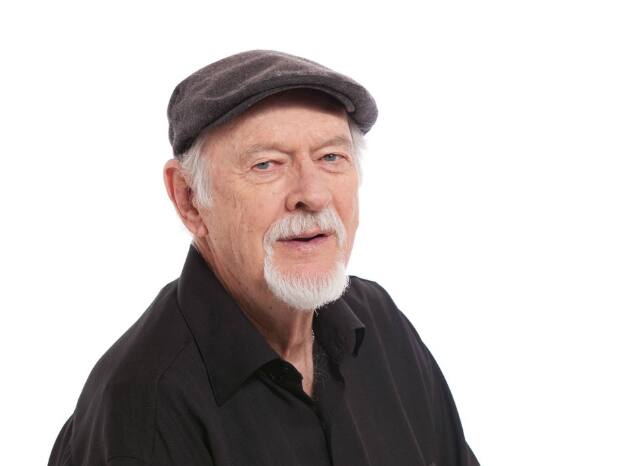 Louis van Niekerk is among the eldest Getroud Met Rugby akteurs in 2020. He is the husband of Cookie. He represents men who can go to any length to impress their wives in real life. The 85-year-old is also known for his magical appearances on the following TV series: Zero Tolerance, Swartwater, Hartland, Feast of the Uninvited, Die Vierde Kabinet, Die Sonkring, and Amalia.
9. Zetske van Pletzen – Julia de Villiers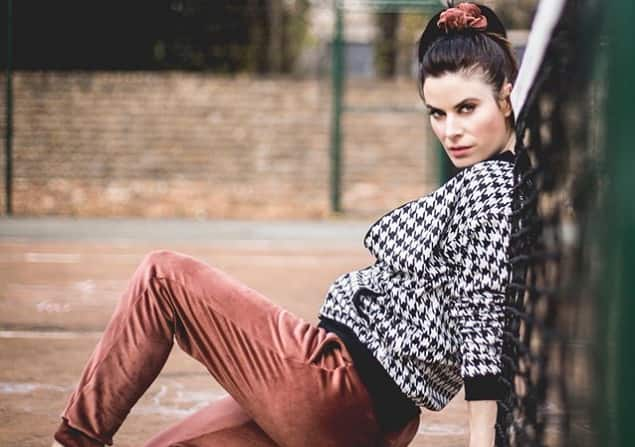 Zetske is both an actress and a fashion designer. She was born and raised in Pretoria, South Africa. Her presence on the soap opera is significant, considering her extensive acting background. For instance, she has also starred in Those Who Can't, Still Breathing, Bloedbroers, and 7de Laan, among many others.
10. Arno Marais – Thinus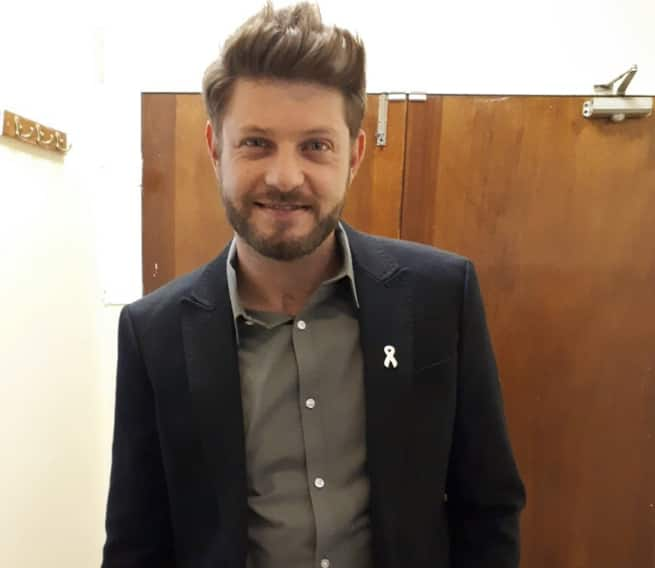 Arno Marais is a Bloemfontein actor known for his rich acting skills on many notable South African soap operas. Thinus is an interesting character to watch, considering the importance of his role on the show.
In season five, his relationship is likely to be disrupted because Ryno intends to start a new clothing line. He featured in season one of Isindigo as Benjamin le Roux.
11. Elzabé Zietsman – Magda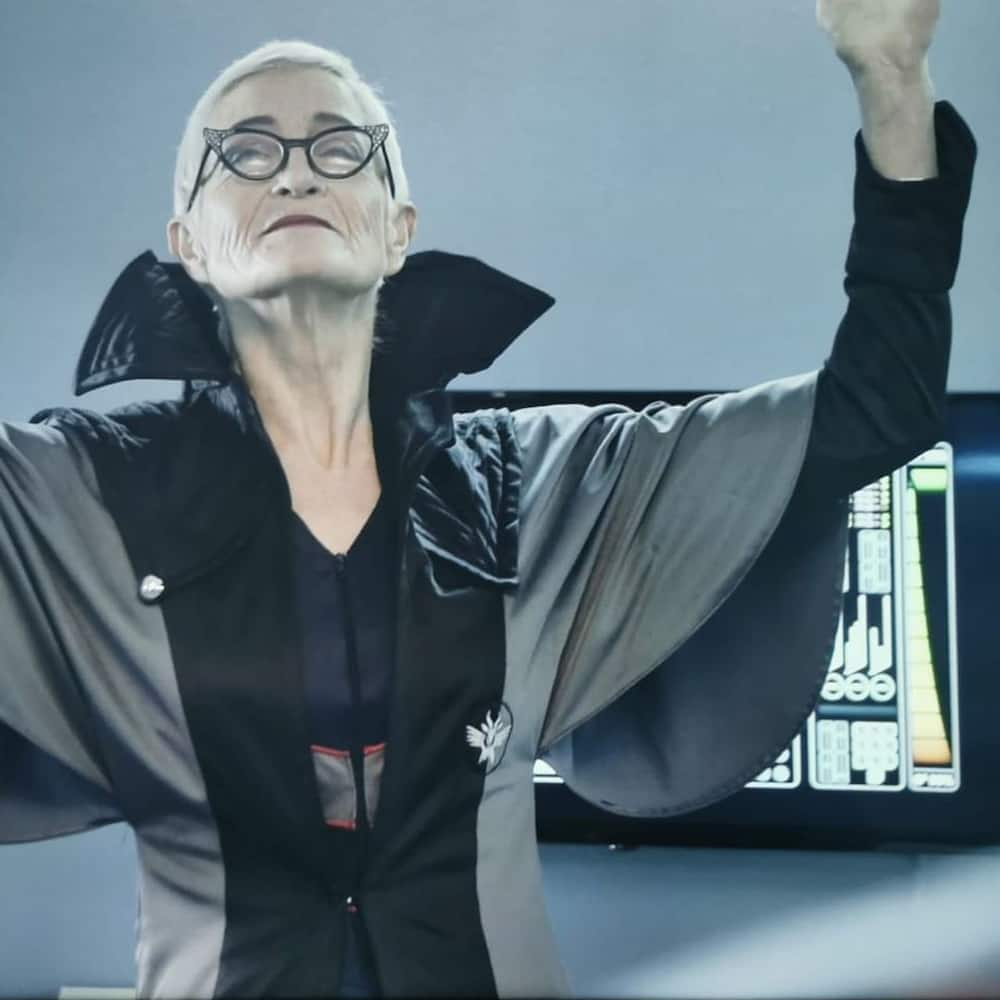 Elzabé Zietsman is an established actress, chef, and singer. The 59-year-old plays Magda on Getroud Met Rugby. Her contribution to the program has remained notable since she joined the cast in season 2. She was also a regular cast member of the Egoli: Place of Gold.
12. Pierre Breytenbach – Bart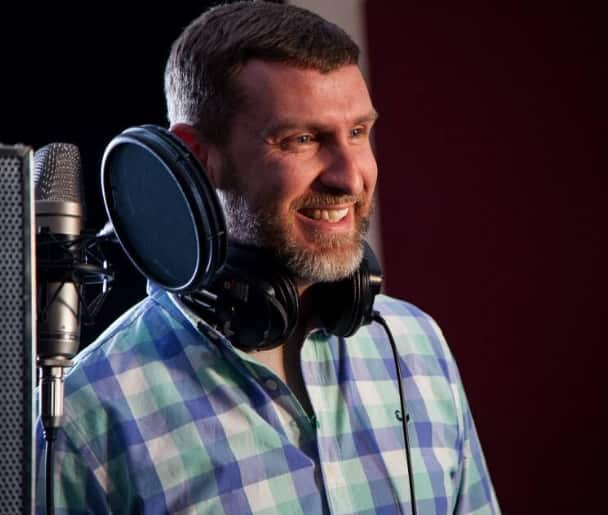 Pierre Breytenbach is among the comic Getroud Met Rugby actors you need to look out for in 2020. He graduated with a BA in Drama from the University of Pretoria. He has also significantly contributed to the development of the following South African soap operas: Villa Rosa, Wild at Heart, Binnelanders, Generations, 7de Laan, and Egoli, among many others.
13. Marlee van der Merwe – Kristien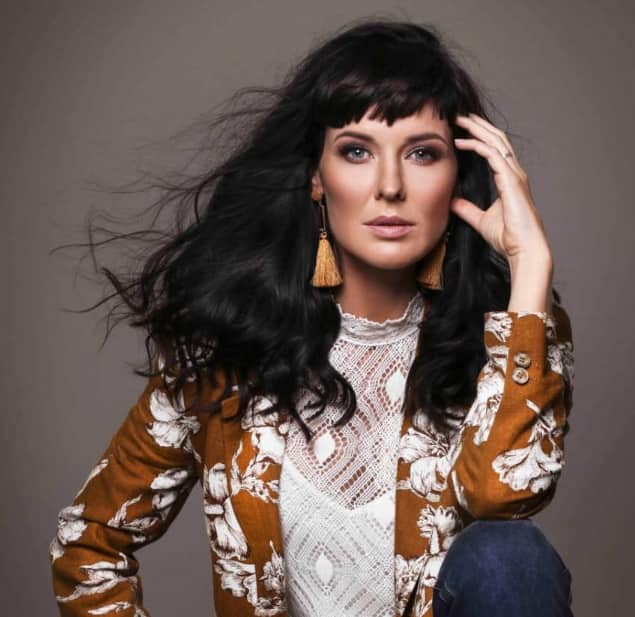 Apart from acting, Marlee van der Merwe is also a singer and music composer. Her role in the show is among the widely discussed by its die-hard fans on different social media platforms. The 38-year-old played in Sterlopers where she featured as Alexia Kriel, Bloedbroers as Soekie, and Binnelanders where she appeared as Marissa.
READ ALSO: The Chi TV series: full cast, characters, season 1 and 2 episodes, reviews
14. David Johnson – Liam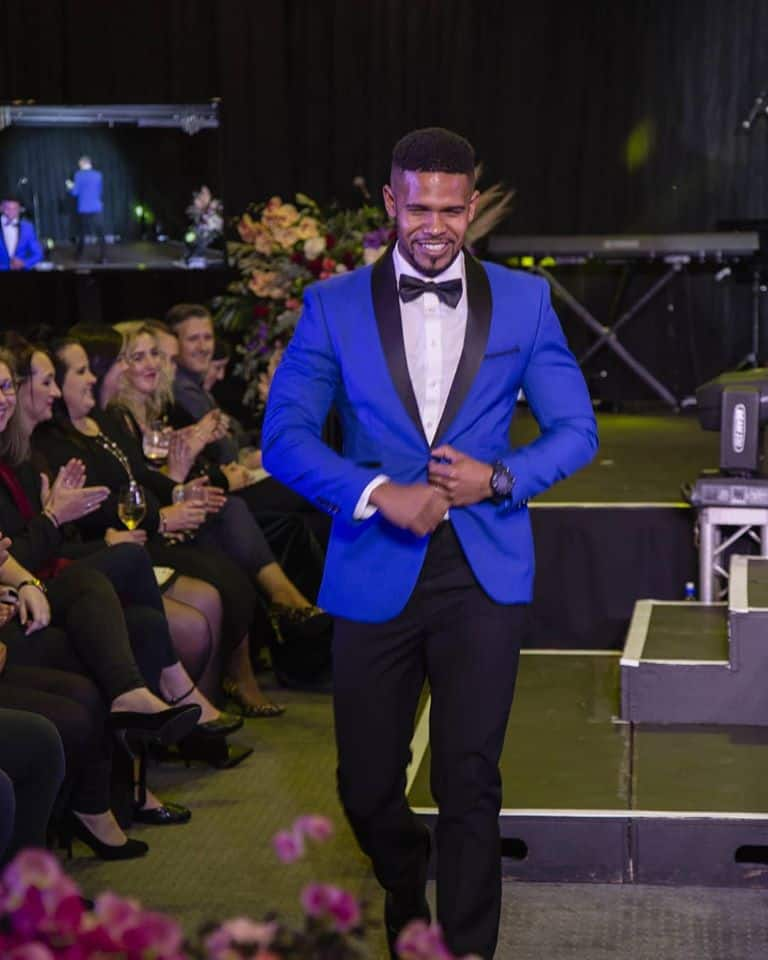 Liam joined the cast as early as 2019, precisely, in season 2. David Johnso graduated with a Diploma in Musical Theatre and Performance from UCT in 2005. He has since become a favourite of many fans who love his character in the series. He also starred on the following series: Swartwater, Society, Rockville, Heartlines, Gold Diggers: Behind the Scenes, Gold Diggers, 7de Laan, and Dominion.
New characters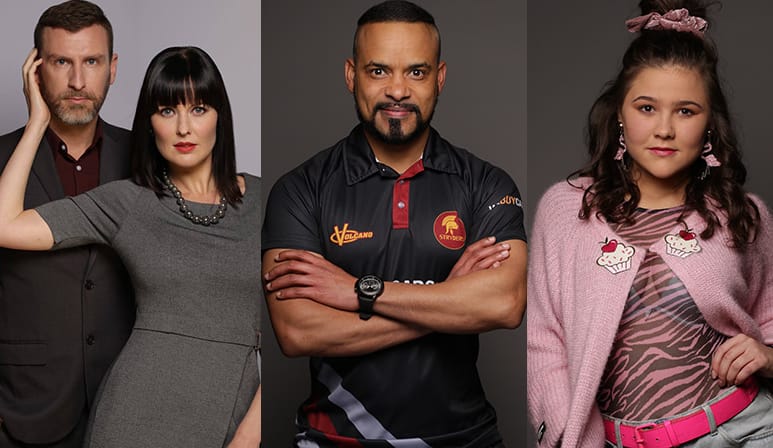 These are the new Getroud Met Rugby 2020 actors and actresses to look out for as we begin watching season 5. Most of them are not new in the scene because they have been starring in other popular telenovelas.
15. Mandi du Plooy – Lienkie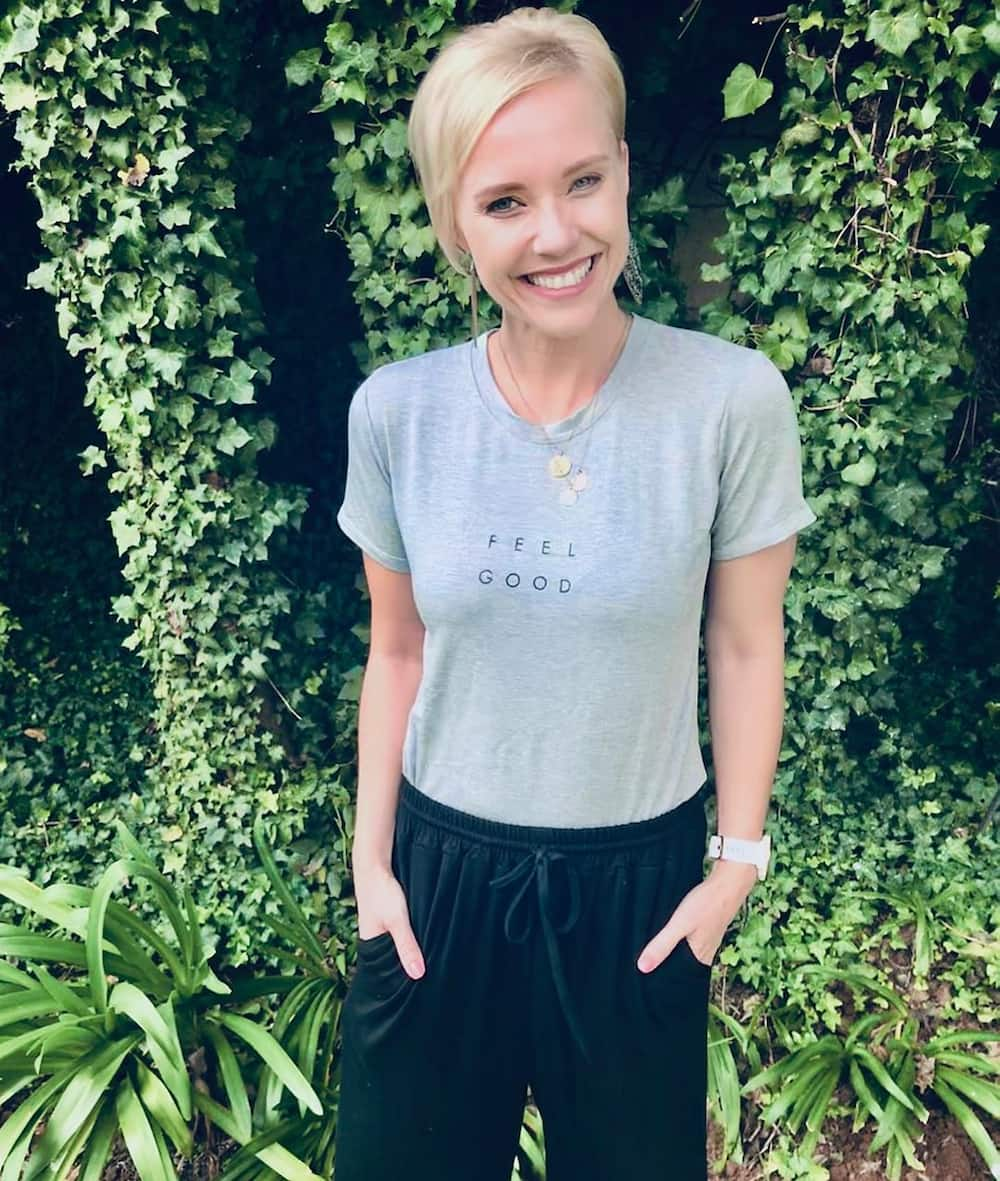 Mandi du Plooy is among the new cast members to follow on the series. She will be featuring as Lenkie. The 38-year-old was an actress on Egoli: Place of Gold.
16. Theodore Jantjies – Jordan James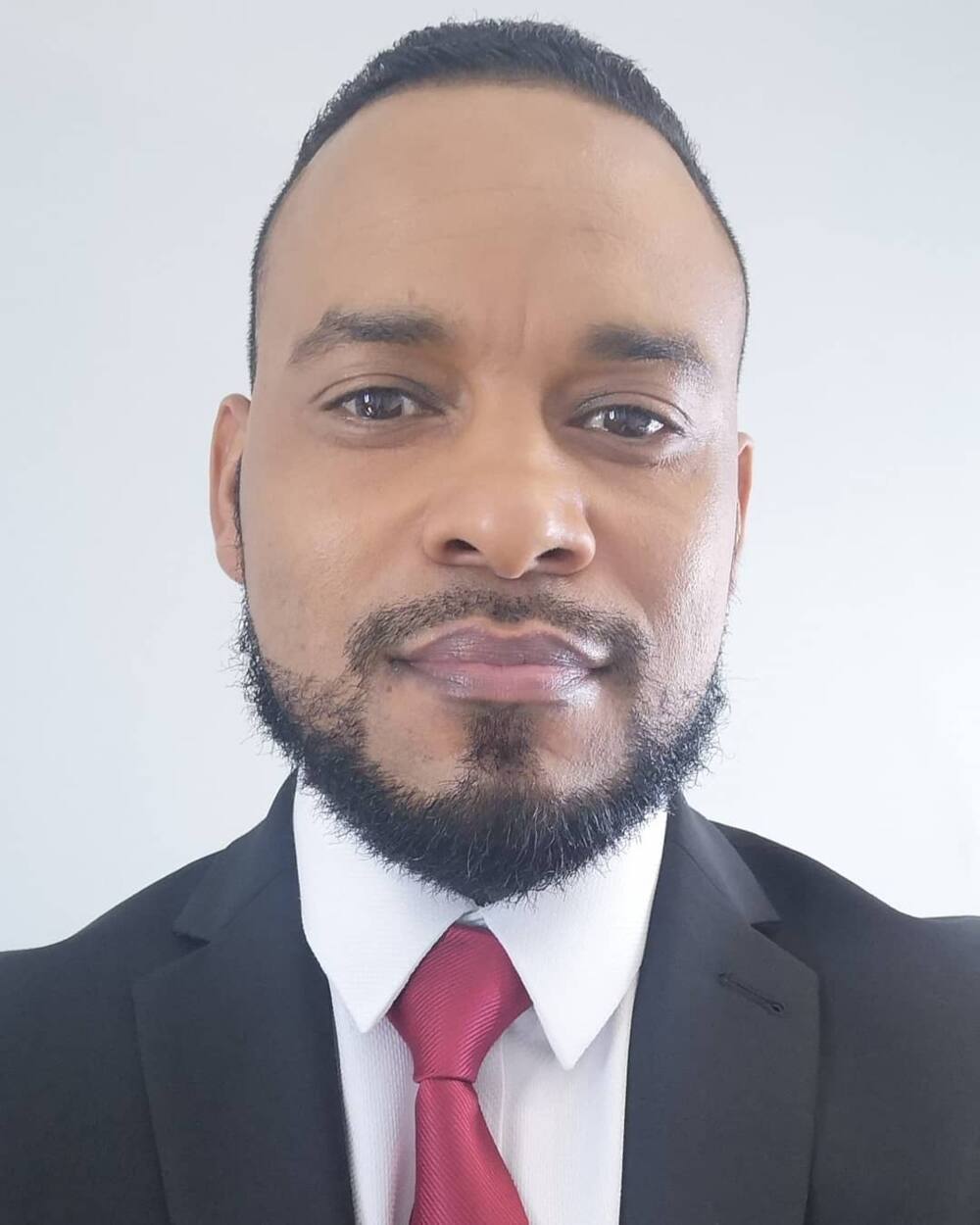 Theodore Jantjies is a renowned actor known for his magical appearances on various South African soapies. Many of his fans were thrilled when the creators of the series confirmed that he was among the 2020 Getroud Met Rugby actors. He will star as Jordan James, Stryders' new coach. Theodore was previously a cast member in 7de Laan and Rhythm City.
Other new characters to expect on the soapie are:
Melissa Massyn as Nesie
Jürgen Hellberg as Charlie
Gretha Brazelle as Maggie
Storyline
Overall, the telenovela revolves around the lives of four talented and famous rugby players and how their wives play a part in the career. Their wives are involved in a series of scandals. Below is a summary of the events to expect in season 5.
Reitz and Amanda are likely to get back in this season. In the previous season, Amanda turned him down when he tried to make his intentions clear. Well, it is a matter of time until the fans know the truth about the two now that they have started being so close.
Bart is set to have a tough time managing his career due to tough economic times. He must dearly protect the interests of the Stryders. Also, his love life will be put to the test. Now that Ilse and Mia are out of the picture, he is fighting to win Kristen's love. Will he manage balancing between the two? Only time will tell.
Ryno's idea to set up a clothing line causes a series of problems in Thryno's happy marriage. It first affects Anton followed by Thinus. Precisely, their marriages will be threatened. Will their unions last?
The lives of most couples in the series will be interrupted by their parents. For instance, Simon will introduce his mother to Lulu's parents, Maggie and Charlie. Sooner or later, trouble will start to arise between the couple because of their parents. Similarly, Candice and Liam will have to suffer because of Candice's mother, Priscilla. Her mother wants to share the success of her daughter in her daughter's husband house.
We hope that now you have a deeper understanding of your favourite Getroud Met Rugby cast. Most of them are highly competent, talented, and experienced. Overall, each one of them significantly contributes to the development of the show.
READ ALSO: Mehek full story, plot summary, cast, teasers
Briefly.co.za in June comprehensively highlighted the main cast of Mahek, pointing out the significance of their roles in the development of the soap opera. Mahek Singh, Shaurya Khanna, and Young Shaurya have, no doubt, proved their worth since they joined the drama series.
According to the plot of the Indian drama television series, Saurabh will eventually win Mahek's love. Svetlana's scheme to kill the couple will fail. Instead, she will kill Swati, who is a sister to Mehek. The series ends with Svetlana dying too.
READ ALSO:
Blood and Water Netflix cast real names and photos, episodes, full story
Zee world Our Perfect Place: cast, full story, plot summary
Brave Love cast (with images), full story, plot summary, teasers for August 2020
Source: Briefly News