It is impossible to mention the most valuable brands in South Africa without mentioning Absa. Even after cutting ties with its primary backer, Barclays PLC, the financial outfit in SA has continued to soar and expand. Today, it is present in 12 African countries. Also, there are offices in the US and UK. Since its inception, Absa bank has been all about 'bringing possibilities to Life,' as they focus mainly on African society. With a top-class customer-based service, the question posed by many individuals is: who owns Absa Bank?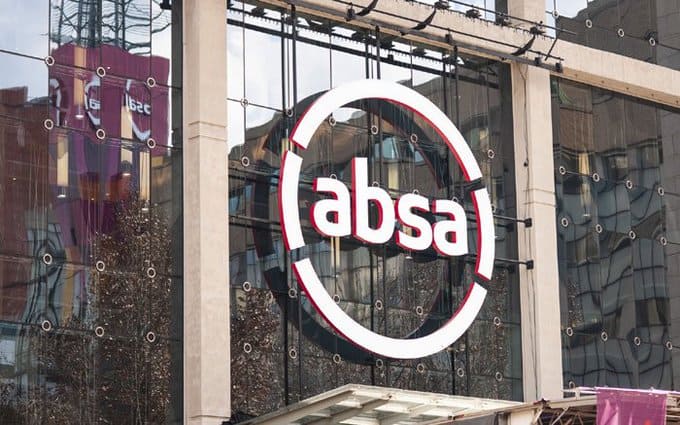 Absa Group Limited owns Absa Bank. It is one of the most prominent financial organisations in South Africa. With its headquarters in Johannesburg, South Africa, the bank has holdings in Tanzania and Mozambique. Additionally, being one of the most valuable banks in South Africa, they provide services to individuals, small business owners, and corporate organisations in the country. Over the years, the banking institution has witnessed several changes in the company's ownership, but it has continued to deliver excellent services.
Company background
In 1991, four organisations agreed on a merger to form Absa. Such banks as The Allied, Volkskas Groups, and UBS Holdings, with some part of Sage Group, established the Amalgamated Banks of South Africa, which would later become Absa meaning. One year after the merger, Absa Group had purchased the major part of Bankorp Group's shareholding. This move expanded the top financial company as Bankorp Group was made of three banks: TrustBank, Bankfin, and SenBank.
READ ALSO: Absa universal branch code, Absa branch code and all SA universal branch codes 2020
Before 1997, Absa Group Limited was also regarded as Amalgamated Banks of South Africa. At that time, the group had three major operating divisions. By 1998, the bank took up a fresh corporate identity after three brands (Allied, Volkskas, and TrustBank) morphed into one.
In 2004, the SA financial institution became the first top bank to invest in a BEE (Black Economic Empowerment) consortium. The group offered more than 70 million preferred shares at R2, each to Batho Bonke, a black firm. This offer represents 10% of Absa's ownership. With this gesture, the company has been able to convince many of their dedication to the African community.
What is the relationship between Absa and Barclays?
Absa went through a significant milestone when British-owned Barclays Bank Barclays PLC bought a 55% stake in Absa, which was then incorporated as Barclays Africa in 2013. Subsequently, Absa was renamed Barclays Africa Group Limited.
However, the relationship between the two was not destined to last as the UK parent company decided to reduce their holdings to 15% in 2018. After the decision from the UK's top bank, the top South African bank retained its former name and made several changes to its brand.
Does Barclays still own Absa?
Today, Barclays PLC still owns a significant share in the bank. Nevertheless, they are no longer in charge as Barclays Africa is now known as Absa Group Limited. However, Barclays PLC still has a 14.88% stake in the company. Public Investment Corporation follows this with a 6.53% stake. Deutsche Securities has a 4.28 stake, Old Mutual Asset Managers (SA) - 3.56%, and BlackRock, Inc. - 3.48%. Such companies as FIL Limited (UK), Prudential Investment (SA), Citigroup Global Markets, The Vanguard Group (US, AU), Schroders Plc each has around 3% stakes while the remaining investors share 51.98%.
READ ALSO: Absa student loan: Application, requirements, interest rate and repayment 2019-2020
Absa Group has taken charge of the rebranding process since 2018. This began with a new trading name and shared code on the JSE (Johannesburg Stock Exchange). According to the group, the rebranding process extended to its other branches in Africa.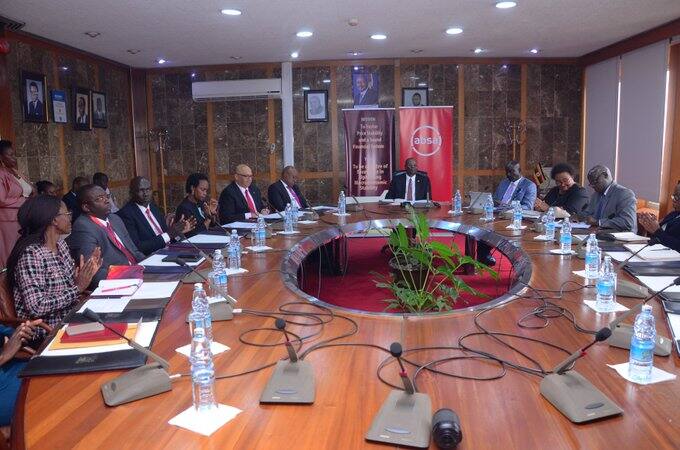 In 2018, a new growth policy was initiated by the group. This new strategy, being part of its rebranding framework, will not affect the quality of the bank's services and products. The same initiative that evolved from Absa bank South Africa will be useful in other African countries where there are Barclays banks.
The new growth policy is based on three core principles: cultural integration, customer obsession, and quality delivery through high-performing leadership. The three basic principles are summed up in one unique ideology, and this is: bringing possibilities to life. This mindset will be reciprocated in other branches like Kenya, Botswana, Ghana, Uganda, and Tanzania.
Apart from the new growth policy, the management has gone the extra mile in rebranding the bank's logo and marketing campaign. ABSA brand colour has been expanded to a wide spectrum of reds, but its simplicity is different from the former. The logo is a lower case 'absa' in the middle of a red ring. The new logo was launched together with the new term, Africanacity.
This is a marketing campaign ad that reiterates the group's desire to be indigenous and create solutions that would meet the average African needs. The new-look is also reflected in the Absa organisational structure. The group has just recently appointed Daniel Mminele as the CEO. The Ex-Deputy Governor of South Africa's Reserve Bank is the first black CEO of the company since inception.
How much is Absa worth?
Even before its spell with Barclays, the organisation has had a reputation for stability. For this reason, it is no surprise when it was named as one of the first five brands in South Africa. According to a research group in SA, Brand Finance, the report was based on customer loyalty, dedicated performance, and marketing strategies. As of 2018, Absa bank limited was valued at R18.9 billion. This was according to the Brand Finance report.
Absa services
Even though the group now focuses on satisfying numerous customers' needs, they have always been renowned for their outstanding services. People and companies can connect with their bank through physical and technological means. As a modern bank, Absa internet banking serves as a means of interacting with their busy customers from different parts of the world.
READ ALSO: FNB PayPal withdrawal service: How to withdraw money securely in South Africa
On the other hand, its various branches like Absa bank Cape Town welcomes customers living within the environment. Individuals planning to build small savings as well as small business owners and corporate organisations will find their needs met in the bank. Some of its services include:
Home loans
Vehicle and asset finance
Everyday banking
Relationship banking
Commercial property finance
Insurance cluster
Private equity and infrastructure
Absa contact
Absa head office: 7th Floor, Barclays Towers West 15 Street Troye, Johannesburg, South Africa
Email Absa online: actionline@absa.co.za
Absa online banking email: ib@absa.co.za
Indeed, a world-class financial institution must be stable. Even though Absa has gone through different brand stages, its quality service is never in question. It is believed that the bank will remain like this in the coming years.
READ ALSO:
5 best tax free savings account in South Africa 2020
List of successful Forex traders in South Africa and how they made fortune 2020
Nedbank universal branch code and Nedbank branch code 2020
Source: Briefly News