Complete list of courses at PE College (Port Elizabeth TVET College) 2021
Do you want to advance your education? PE College is one of the best options where teaching is their priority. Facing day-to-day life has become a challenge in most cases, where individuals have got no skills to enable them to coup with life itself. Port Elizabeth TVET College is focused on developing and equipping individuals with relevant practical skills which allow them to accomplish their dreams and aspirations. It is one of the preferred providers of Technical and Vocational Education and Training (TVET) programmes. This article provides you with the complete necessary information and a list of all the courses offered at the college.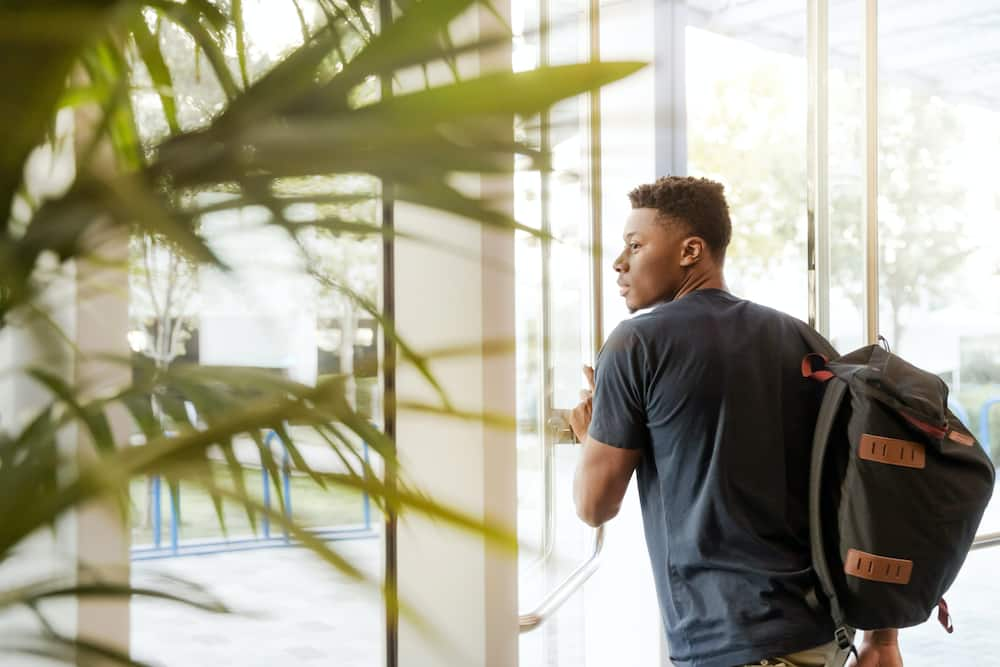 The Port Elizabeth College (PE College) was founded in January 2002. It is one of the best TVET colleges in Port Elizabeth. It resulted from a merger between the three technical colleges in Port Elizabeth, namely Russell Road College, Bethelsdorp, and Iqhayiya. You can go to one of their campuses or visit their website.
Why choose Port Elizabeth College?
Port Elizabeth College performs with excellence as a priority. Their approach to education is mostly driven by the will to exceed expectations. Complacency has not followed their accolades and achievements; instead, they always strive to improve their performance. Port Elizabeth College caters for driven individuals with the knowledge that education is the fundamental entity of our prospering nation. They cater for individuals who want to get ahead. Their slogan "Get Ahead, Get an Education" translates their stance.
College vision
Provider of further education and training programmes, which complement the human resource and skill development needs of a competitive, developing nation.
College mission
To empower with quality, market-related skills, in order to contribute to the socio-economic development of the country.
College values
Respect the rights and dignity of each individual.
Personal integrity and ethical behaviour.
Cultural diversity, tolerance, and equality.
Professionalism and excellence.
Quality service provisioning.
Accountability between all stakeholders.
Open communication, transparency, and shared decision-making at all levels.
Innovative and constructive change in line with human resource.
Development strategy and skills development strategy of the country.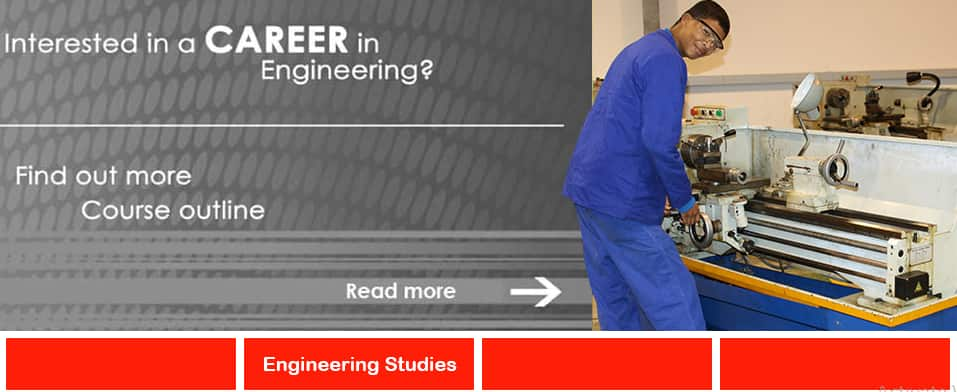 List of courses at Port Elizabeth TVET College 2021
Port Elizabeth TVET College offers competitive courses as listed below. The courses are divided into departments and on different campuses, as shown.
National Accredited Technical Education Diploma (NATED)
Here is a list of diploma courses or programs offered:
Dower Campus
Business management
Human resource management
Management assistant
Public management
Russell Road College Campus
Tourism
Financial management
Marketing management
Hospitality
Iqhayiya Campus
Civil engineering
Electrical engineering
Mechanical engineering
NATED courses admission requirements
Grade 9 for N1 admission
Grade 12 for N4 admission
This is a complete detailed list of NATED courses brochure.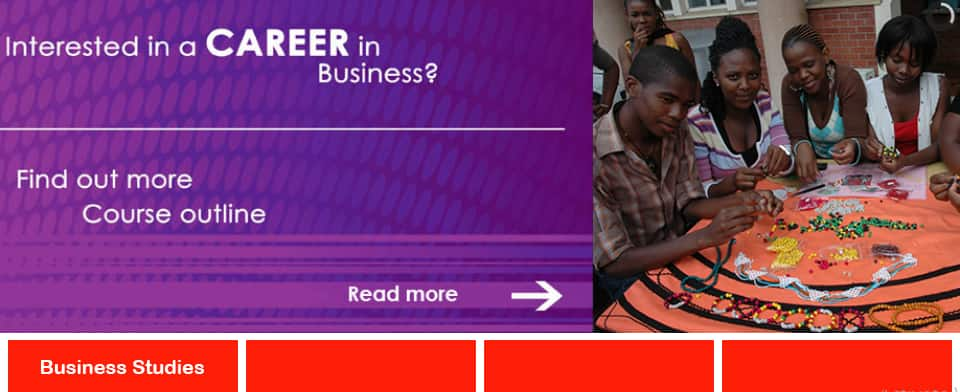 National Certificate Vocational (NCV)
Here is a list of certificate courses or programs offered:
School of Business
National Certificate: Management
National Certificate: Office Administration
National Certificate: Safety in society
National Certificate: Marketing
National Certificate: Finance Economics and Accounting
National Certificate: Information Technology and Computer Science
School of Engineering
National Certificate: Civil Engineering and Building Construction
National Certificate: Mechatronics
Engineering and Related Design
National Certificate: Electrical Infrastructure Construction
School of Hospitality and Tourism
National Certificate: Hospitality
National Certificate: Tourism
This is a complete detailed list of NCV courses brochure.
Occupation School
Here is the list of courses offered at the College Occupational School:
Business studies
Marketing N4, N5
Financial management N4, N5
Tourism N4
ICB
Engineering studies
Electrical engineering
Mechanical engineering
Civil engineering
Second chance matric
Second chance matric gives grade 12 learners an opportunity to repeat subjects that they have failed in metric.
Admission requirements
Proof of results
ID document
Registration fees

National Skills Fund (NSF) project
The main focus is to train previously disadvantaged and the unemployed in critical skills as determined by the NSDS III, HRDS, NGP, Provincial, and Municipal IDP to target unemployment and eradicate poverty. Programs offered in this project:
New Venture Creation L2
Hairdressing L2-L4
Early Childhood Development L4
Artisan Development N1-N2 and Modular Training
Part-time studies
Electrical Engineering (N1 – N6)
Civil Engineering (N1, N2, N4, N5)
Fittings and Turning (N1-N6)
Admission requirements Port Elizabeth TVET College
Students are required to write a competency test which is a necessity to all learners. The view of the competency test is to ensure that all the students are well placed in a program-best befitted to his/her ability.
Application for admission as a student
By acknowledging the application form, the applicant (and his parents/guardian where applicable) undertakes to comply with the rules and regulations of the institution and to pay the prescribed fees. Requests for admission are subject to selection.
Accurate parent/guardian details must be provided and verified at the time of enrollment. After instant verification, if falsified information is given on the application form, the application will be cancelled, and the student/parent/guardian will be held responsible for any costs incurred. If a student fails to comply with the above, the institution's council holds the right to revoke such enrollment.
Registration and tuition fees
Students will not be admitted to the institution unless fees, as prescribed, have been paid in full or the necessary arrangements made.
Registration date
Student registration will take place in accordance with the registration dates as contained in the institution's calendar.
Students who transfer from another TVET College must submit the following:
A letter to confirm that they have been registered at the previous institution.
A certified copy of an identity document.
A report of their academic history on college letterhead, including Internal Continuous Assessment (ICASS) and Integrated Summative Assessment (ISAT) results.
The student's portfolios of evidence for all subjects from the previous institution, if transferring during an academic year.
A Certificate of Good Conduct, from their prior institution of learning.

Financial bursaries
To give the youth access to TVET College, the government has made funds available in the form of bursaries to qualifying students that need financial assistance. It can demonstrate the potential for academic success. The Department of Education TVET College bursary scheme assists students who want to enrol at TVET Colleges for National Certificate Vocational (NCV) programs, but who are unable to fund their studies. Students may apply based on the means test administered by the college. The institution manages the bursary award process.
You are eligible to apply for a bursary for if you are:
A South African citizen
Enrolled or intending to register for the NC(V)
In need of financial assistance
Able to demonstrate the potential for academic achievement
Minimum requirements
A year-end school report grade 9, 10, 11 and 12
Contact details
The institution has got five campuses, and you can contact them.
Russell Road College Campus
Phone number: +27 41 509 6300
Central Administration
Phone number: +27 41 509 6000
Dower Campus
Phone number: +27 41 509 6200
Iqhayiya Campus
Phone number: +27 41 509 6450
Victoria Site
Phone number: +27 41 509 6150
Choose to obtain the most beneficial out of joining PE College, where you are sure of getting the best training and education to achieve your dreams. Pick a course that will allow you to bring out the best version of yourself.
Source: Briefly News