Best beer batter for fish and chips
Beer batter for fish has been a central component in many great lunch dishes for generations. It is simple to make, but a small mistake can cost you the perfect crispy beer batter. This article is going to break down the process for finding your way to the best beer batter recipe as well as the fish and chips recipe.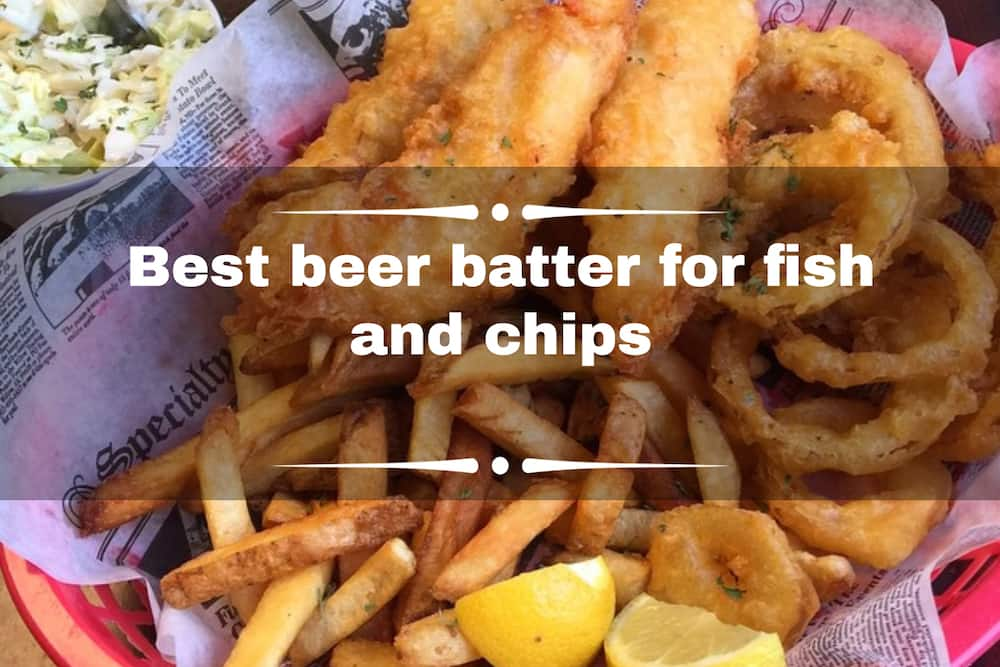 The perfect beer batter for fish recipe that goes into making fish and chips has eluded many people because of its individual components that require different handling. This article is going to break the processes for each of them down from start to finish so you end up with a crispier meal.
How do you make fish batter from scratch?
The batter is the thick dough coating that is seen when making dishes such as pancakes. Below are the process and tips for a very delicious fried fish batter recipe. Before getting to the beer batter recipe, you have to understand a few key points for a higher chance of success.
What does beer do to batter?
Beer is preferred over water because its bubbles make the batter lighter. The foam also insulates whatever is coated, so the heat from the oil goes largely into the batter, leading to a crispier crust. Furthermore, the alcohol evaporates faster than water. This lowers the chance of the food being overcooked and results in the perfect crispy fish batter.
Some people go for a fish batter no beer variety because they prefer to avoid alcohol, but there are non-alcoholic beers available, so you can get the best of both worlds.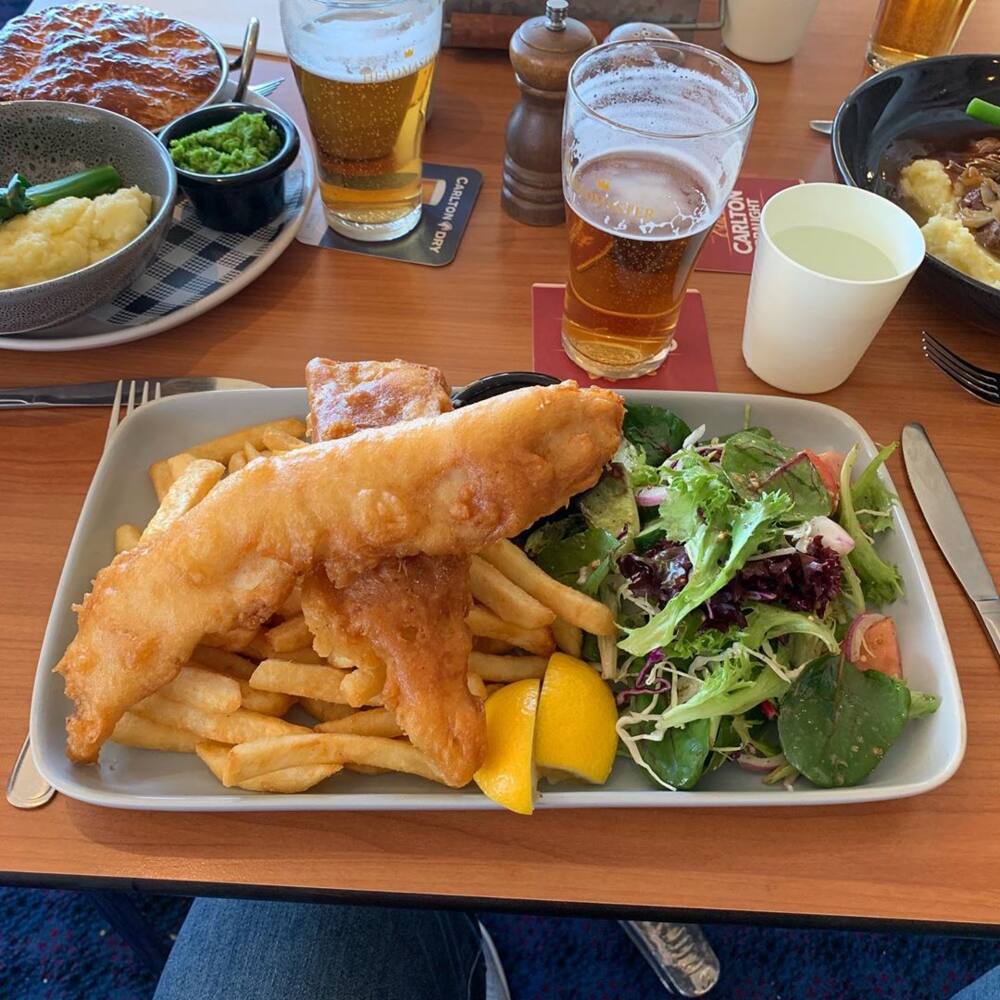 What beer is best for fish batter?
The answer to this question depends on the type of fish you want to use. For example, beer battered hake should ideally be treated differently from salmon. The success of the dish depends heavily on what type of beer is used in the fish batter mix. Therefore, for the best results, follow the guide below:
Barramundi - lager or pale ale
Cod - pale ale or English bitter
Flathead - lager or pale ale
Oysters - stout or porter
Sardines – lager
Preparing the batter
For this fish batter recipe, you will need to use self-rising flour. This helps avoid yeast and baking soda so you can more easily end up with a lighter, more manageable mix.
The secret to ending up with a crunchy fish batter is to take it through a drastic temperature change very quickly. For this, ensure the beer is cold at the start. Some recipes recommend you to add ice to the mix, but this will end up watering it down. Others direct you to place the mix in the fridge for a while, but this consumes too much time.
READ ALSO: How to make hash browns at home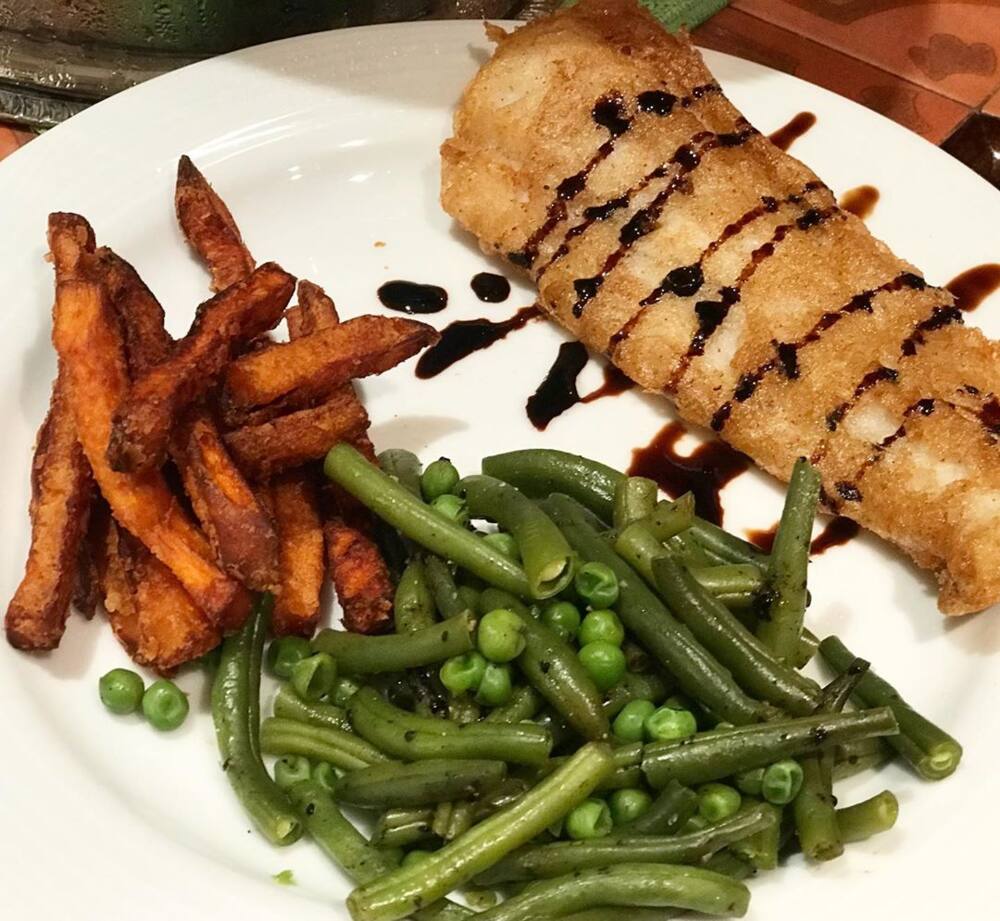 Ingredients
1 1/2 cups beer
1 cup self-rising flour (if unavailable, substitute with all-purpose flour mixed with 1 teaspoon baking powder, and 1/2 teaspoon of fine salt)
1 egg
1 teaspoon garlic powder
1/2 teaspoon ground black pepper
Procedure
Crack the egg and beat it.
Add it to a mixing bowl with the flour and the other dry ingredients.
Stir in the beer, adding as required depending on the texture you want to attain. A thinner texture is better for a nice thin coating that is more likely to turn out crunchy.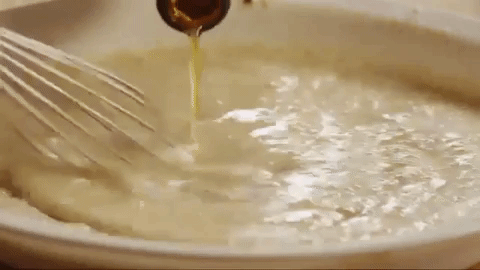 How long can you keep beer batter in the fridge?
Batter is best used as soon as it is made but it can last a whole day if stored properly. If left out, it becomes thin and unusable for the purposes of coating and deep frying. It also needs to be whisked constantly. If done correctly with the help of refrigeration, it can last for up to a few days.
How to make fried fish
This section is on how to combine the two most important components.
READ ALSO: 10 best vegan soya mince recipes South Africa
Preparing the fish
This section contains the answer to "How do you get batter to stick to fish?" For this segment on one of the best fried fish recipes, you will need the following:
Ingredients
4 strips of fish fillet, each approximately 1 inch thick
Flour (all-purpose, cornstarch, cornmeal, rice flour, etc.)
Pepper to taste
Salt to taste
Vegetable oil in a frying pot for deep frying
Procedure
1. Place your preferred vegetable oil (e.g. sunflower oil, canola oil) in a roomy pot and onto heat so it gets hot. Aim for a temperature of 350 degrees Fahrenheit or 180 degrees Celsius. Heating it this high helps achieve the previously mentioned effect of drastic temperature change (i.e. cold to hot) for the perfect crunchy end product.
2. Rinse your fish under running water and pat strips dry with a paper towel.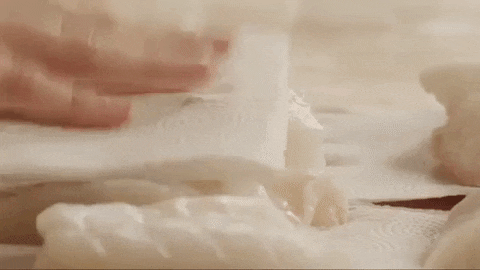 3. Season with salt and pepper or whatever other seasonings you prefer e.g. chili powder, curry powder, paprika, etc.
4. Coat the strips with your preferred flour to make the batter easily stick to them and get rid of any remaining moisture.
5. Transfer the fillet strips into the batter for coating. At this point, make sure the mix is cold through whatever means possible. Roll them around to ensure they are completely coated all the way through with fish batter for deep frying.
6. Lift the battered fish fillet strips from the coating and let the excess liquid drain/fall away.
7. Drop them gently into the hot oil one or two at a time depending on how large the pot is. You should want to avoid overcrowding the pot since this causes the temperature of the oil to drop. If you are working with more fillet strips, you can keep the finished batches hot in a preheated oven while cooking the remaining batches.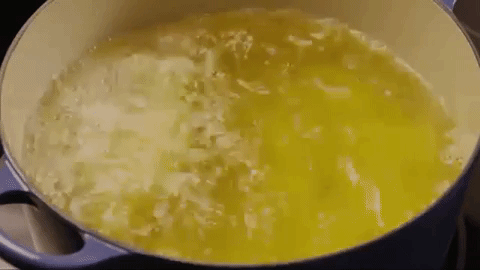 9. Turn them in the hot oil, frying each side once until golden brown, crispy or for approximately 3 minutes for each side.
10. Remove the fried strips from the hot oil with a skimmer or strainer and shake lightly to drain the excess oil.
11. Transfer into a plate lined with paper towels or brown paper bags to drain any remaining excess oil.
The dish is best served right away while still piping hot. Add salt and serve with tartar sauce, a cold drink, and a squeeze of lemon for an extra tangy taste. Traditionally, these go well with chips (also referred to as French fries) but one could also spring to pairing them with bhajias.
That concludes our article on the best way to prepare beer batter for fish and chips. Did you find it informative? How do you prepare the dish yourself? Do you have any tips of your own that you would like to share? Feel free to drop them in the comments section below!
READ ALSO:
How to make the tastiest butternut fritters in South Africa
Zulu traditional food with pictures
Best peppermint crisp tart recipe South Africa
Source: Briefly.co.za