Glenn Jacobs (Kane): bio, age, measurements, the Undertaker, net worth, profile
Glenn Jacobs is an American actor, professional wrestler, politician, and businessman. He is best known as the Kane wrestler in World Wrestling Entertainment (WWE). Within the WWE, he managed to win several titles, including the World Championship (three times) at a relatively young Kane age. To most, he is the younger half-brother of The Undertaker and the red-masked demon who terrorized even Stone Cold Steve Austin and John Cena.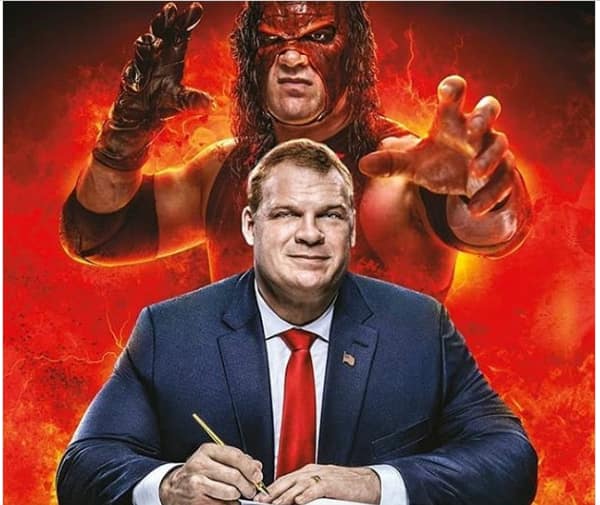 Has Glenn Jacobs always been Kane? The answer is no. When Glenn started, he was given several characters to play, such as Angus King, until he landed the famous Kane role in 1997. However, before his second debut as Kane, Glenn had already assumed the role in his earlier days. Kane would then team up with The Undertaker to form The Brothers of Destruction. Even though they teamed up, there were several Kane vs Undertaker feuds. Is the Undertaker and Kane brothers in real life? Find out this and much more in this exciting life story of WWE Kane.
Glenn Jacobs profile summary
Real name: Glenn Thomas Jacobs
Date of birth: April 26th, 1967
Place of birth: Torrejón de Ardoz, Spain
Glenn Jacobs age: 53 years
Nationality: American
Instagram: @glennjacobstn and @kane.wwe.official
Jacobs Twitter: @KaneWWE
Facebook: @kane
Glenn Jacobs height: 7 feet (213 cm)
Glenn Jacobs weight: 323 pounds (147 kg)
Relationship status: Married
Occupation: Actor, professional wrestler, politician, and businessman
Famous for: Being the Kane wrestler in the WWE and mayor of Knox County
READ ALSO: Adam Copeland bio - Who is Edge from WWE?
Glenn Jacobs biography
Is Kane Undertaker's real brother? No. Kane's origin can be described as German with some English and Dutch roots, unlike Undertaker, who hails from Houston, Texas. Glenn Jacobs father was part of the United States Air Force, and at the time of his birth, the family was in Spain. He grew up close to St. Louis, Missouri. One of his childhood friends was Mark Morton, who owned CSWA where Glenn officially started his wrestling career.
Education
Kane studied in a high school in Bowling Green. He was an athletic student who played basketball and American football. Glenn Jacobs height was an advantage that he had. Later, he attended the Northeast Missouri State University (now Truman State University), where he earned a degree in English literature. Again, he participated in both basketball and football.
Wrestling career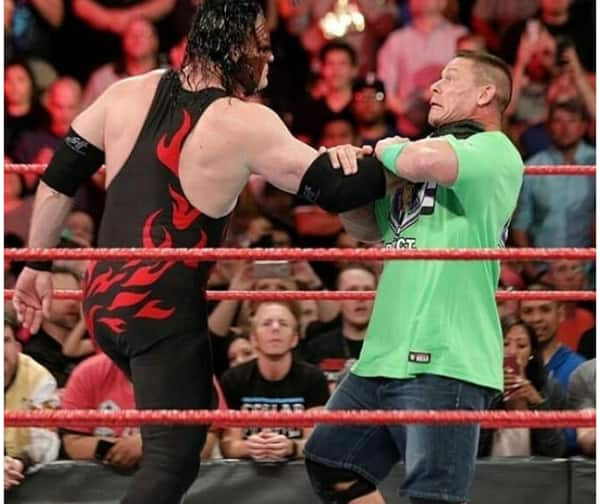 Glenn made his wrestling debut back in 1992 at St. Louis, Missouri area, where he played the role of Angus King. He later assumed the character Doomsday as well as the Christmas Creature and Unabomb. In the early days of his career, he also wrestled under his name while working for Pro Wrestling Fujiwara Gumi. In August 1995, he lost a fight, while playing the role of Unabomb, to the Undertaker at a Smoky Mountain Wrestling show.
He made his World Wrestling Federation debut in 1995, as Mike Unabomb, where he first fought Reno Riggins. He later made a switch to a different character, Isaac Yankem. As Yankem, he was hired by Jerry Lawler to defeat Bret Hart although Glenn was unable to do so. After failing against Hart, he went on to compete in the Survivor Series and the 1996 Royal Rumble.
In 1996, he changed roles again and emerged as Diesel, where he was partnered with Razor Ramon to form a tag team. The pair was not that successful, although they had a shot at the WWF Tag Team Championship, which they blew. The team last appeared together in 1997 at the Royal Rumble.
Who was the original Kane? In 1997, Glenn reappeared as Kane, although there were some changes to align with the storyline that he was the Undertaker's long-lost brother. For example, he sported Glenn Jacobs long hair as well as the red Kane mask. He won his first match as Kane at the Survivor Series against Mankind. After that, Kane and the Undertaker had a brief partnership that ended.
What happened to Kanes eyes? To understand this, you have to look at the backstory of Kane and the Undertaker. Apparently, Kane survived a fire that left him scarred all over, including his deformed face shown when he eventually removed the mask. Further, the story goes that the Undertaker was the one who started the fire. This was just one Kane injury among several he suffered during his career.
After feuding for a while, Kane and the Undertakers formed their destructive partnership and were quite a duo. However, the Undertaker later betrayed Kane, and the feuding was back on again. Over the years, the feud was always on and off, depending on the situation. After the split of the WWF into Raw and Smackdown, Kane was drafted into Raw where he came back in 2002.
When did Kane take off his mask? In his Raw debut, Glenn had his half mask and a new outfit. He went on ahead to win several titles, such as the Intercontinental Championship. In this new chapter of his life, he interacted with several big names like Triple H, Matt Hardy, and the Big Show. In 2003, after a defeat at the hands of Triple H, Kane removed his mask. Fast forward to 2006 when he was reunited again with the Undertaker on Smackdown. In 2011, he came back to Raw again with a metallic mask.
Political career
Did Kane win mayor? Glenn ran for the seat of the mayor of Knox County in 2018 as a Republican where he won. He is an active member of libertarian politics. He almost ran for a senatorial seat in 2014 against Sen. Lamar Alexander of Tennessee, but that did not come to pass.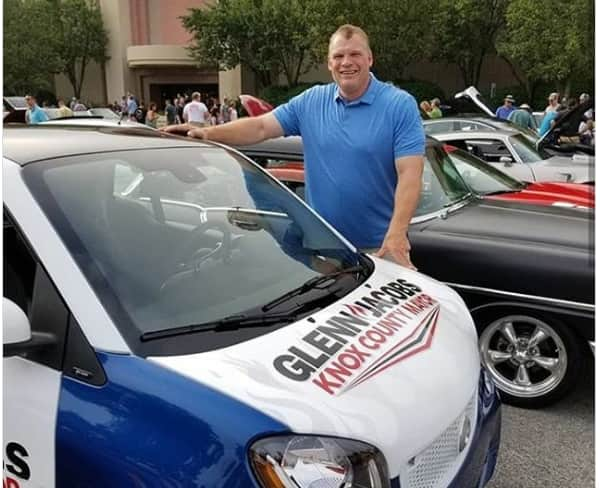 Glenn Jacobs movies and books
Glenn has appeared in several films such as the movie See No Evil, which was released by WWE Studios in 2006. He is a published author having released his biography titled Mayor Kane detailing his life in politics and wrestling. His movies and shows include:
2006 and 2014 - See No Evil 1 and 2 as Jacob Goodnight
2007 - Smallville as Titan in the episode Combat
2010 - MacGruber as Tanker Lutz
2013 to 2015 - The JBL and Renee Show as himself
2014 - Scooby-Doo! WrestleMania Mystery as himself
2016 - Countdown as Lt. Cronin
He has also been the voice in various video games.
Awards and recognitions
As a professional wrestler, Kane WWE won the following among many others:
WWF and ECW Championship
World Heavyweight Championship
12-time world tag team champion
2-time Intercontinental Champion
Money in the Bank winner
3rd man to finish WWE's Grand Slam
Record for cumulative Royal Rumble match eliminations
2019's 24/7 Championship
Glenn Jacobs wife
Glenn is married to Crystal Maurisa Goins. The couple got married on 23rd August 1995, and are blessed with two Glenn Jacobs daughters. Glenn is also an insurer, and the family owns the Allstate agency in Knox.
Kane net worth
What is Kane's net worth? Glenn is estimated to be worth about $9 million.
Latest news
The COVID-19 pandemic has hit the planet hard, and Knox County is no different. The mayor recently announced that county employees would be furloughed. In recent reports, 366 employees will be put on eight weeks of unpaid furlough so as to save an approximate $1.73 million salary donation towards fighting the pandemic.
READ ALSO: Ric Flair bio: nicknames, children, net worth, age
The name Kane is legendary and shall remain so even more than Glenn Jacobs. This would perhaps explain why even as a politician, he is Mayor Kane. He has greatly impacted on the society as an entertainer, actor, and politician.
READ ALSO:
Beth Phoenix bio: kids, husband, age, photos
Who is The Undertaker in real life, and who is his wife?
John Cena bio: girlfriend, ex-wife, net worth, age, height
Source: Briefly News