Ron Jeremy is a renowned American pornographic actor, stand-up comedian, and filmmaker. The adult movie star has been nicknamed "The Hedgehog" and was once ranked first on the Adult Video News (AVN) list of the "50 Top Porn Stars of All Time." To this day, he has made more than 2,000 pornographic films since the 1970s. Aside from pornography, the adult star has made several appearances in non-pornographic content.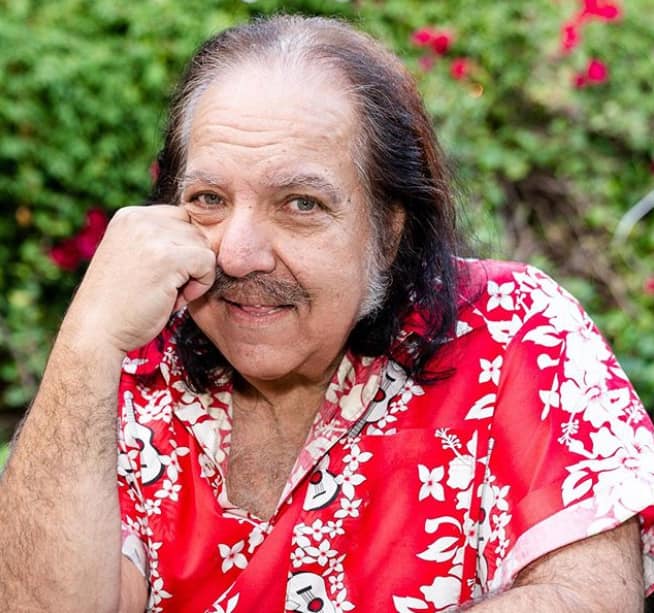 Unfortunately, despite enjoying immense success in the adult film industry, Ron has been on the accused side of the law a number of times. Mostly, these are assault charges he has faced from multiple women. Following the most recent Ron Jeremy arrested news, who exactly is Ron Jeremy?
Ron Jeremy profile summary
Real name: Ronald Jeremy Hyatt
Other names: R. J, David Elliot, Big Daddy, Ronnie, The Hedgehog
Date of birth: March 12th, 1953
Place of birth: Queens, New York, United States
Ron Jeremy age: 67 years old as of 2020
Ron Jeremy Twitter: @RealRonJeremy
Ron Jeremy Instagram: @realronjeremy
Nationality: American
Ron Jeremy height: 5 feet 6 inches
Relationship status: Single
Occupation: Pornographic actor, stand-up comedian, actor, and filmmaker
Famous for: Making more than 2,000 pornographic films
READ ALSO: Never heard before details about Mia Khalifa and her shocking revelations on Porn contracts
Ron Jeremy biography
Ron's life story starts with a middle-class Jewish family that originated from Poland and Russia. His father, Arnold, who was born in 1918, was a physicist while the mother was a book editor. Ron Jeremy mother served in The Office of Strategic Services during World War II due to her fluency in both French and German. His grandmother was called Rose Hyatt.
Education
Ron graduated from the Benjamin N. Cardozo High School and then pursued a career in teaching after college.
Career
Jeremy eventually left teaching and went to chase his dream on Broadway as an actor. His then-girlfriend helped him secure a role as a poster boy for Playgirl, by submitting his picture to the magazine. He used that bit of publicity to gain a foothold in the adult film industry. Following a situation on set, he acquired the nickname of "The Hedgehog" after it was given to him by fellow actor William Margold. To this day, Jeremy has made so many porn films that he actually holds the Guinness Record of Most Appearances in Adult Films.
Away from porn, Jeremy has made several appearances in non-adult productions including movies, television, video games, businesses, music, books, and advertisement. He released a book titled The Hardest (Working) Man in Showbiz, which came out in 2007. In June 2009, Ron partnered with Paul Smith to establish Ron Jeremy's Club Sesso, which was a swingers nightclub located in the financial district of downtown Portland, Oregon. This business was shut down six years later due to legal issues.
In 2013, an aneurysm near his heart was discovered, but he was operated on and discharged from the hospital.
Films and TV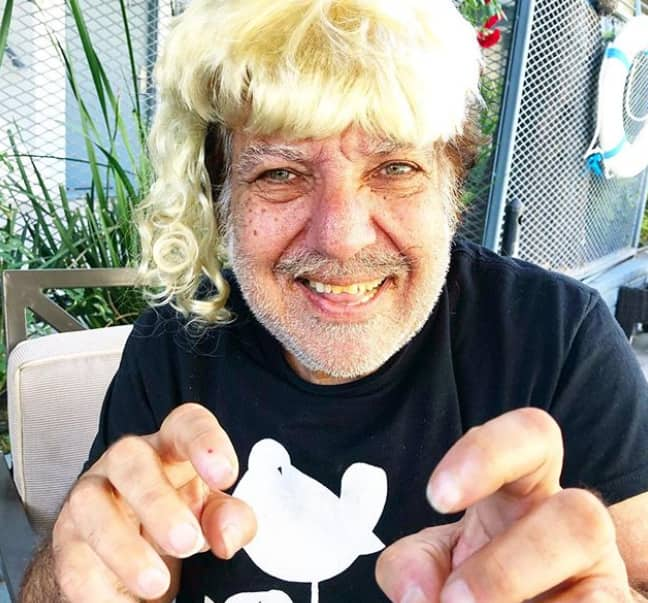 Some of his movies and television appearances include:
1982- Wanda Whips Wall Street as Ed Drummond
1994- The Chase as a Channel 3 cameraman
1994- Class of Nuke 'Em High 3: The Good, the Bad and the Subhumanoid as an announcer
1996- They Bite as Darryl
1997- Can I Do It... 'Til I Need Glasses? as a promoter
2000- Citizen Toxie: The Toxic Avenger IV as Mayor Goldberg
2001- Just Shoot Me!: "The Proposal: Part 2" as a cameraman
2005- Frankenstein vs. the Creature from Blood Cove as a barman
2011- Killer School Girls from Outer Space as a father
2017- Return to Return to Nuke 'Em High AKA Volume 2 as God
He is casting a new movie, Cougar King where he plays the role of Jew Exotic.
Awards
The actor's awards include:
2006 F.A.M.E. Award – Favorite Adult Actor
2004 FICEB Award – Best Actor (The Magic Sex Genie – International film group)
2004 AFWG Award – Crossover Performer of the Year
1991 AVN Award – Best Supporting Actor—Video (Playin' Dirty)
1986 AVN Award – Best Supporting Actor—Film (Candy Stripers II)
1984 AFAA Award – Best Supporting Actor Award (All The Way In)
1983 AFAA Award – Best Supporting Actor (Suzie Superstar)
Ron Jeremy net worth
The actor is definitely one of the rich celebrities. From the numerous roles in the film industry and business ventures, his net worth is about $6 million.
Ron Jeremy news
Recently, Jeremy has been on the accused side of the law after being charged with sexually assaulting a woman and raping three others. According to the prosecutor, these events happened between 2014 and 2019. He appeared at the Los Angeles Superior Court on June 23rd this year but did not enter a plea.
Back in 2017, Ron was also charged with sexual assault. In 2018, other charges were filed against him. However, the Tacoma City prosecutors dropped the case. These charges only show that the world is not unaccustomed to Ron Jeremy arrested news. If found guilty, the chances are that Ron will face a maximum sentence of 90 years in prison.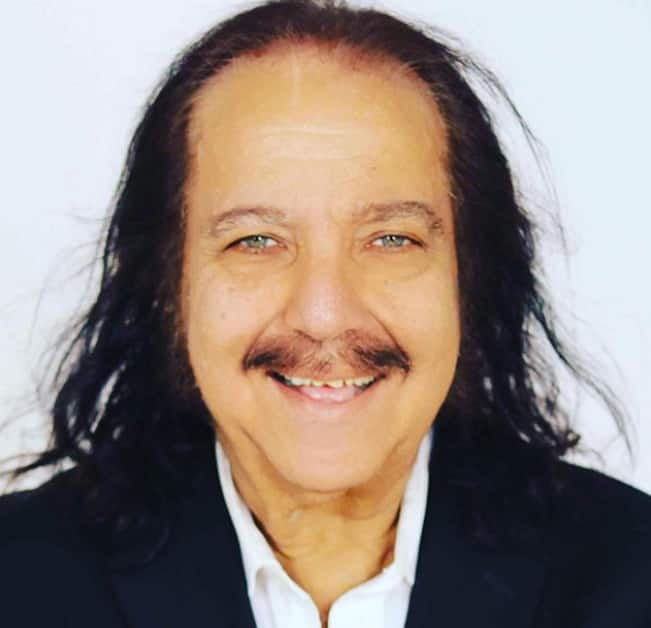 READ ALSO: Top facts about Simone Biles and her historic jump!
Even with the successful career, the charges against Ron Jeremy paint a very negative picture of the celebrity. However, the question of whether Ron Jeremy is guilty or not can only be determined by the law. We can only hope that the police have done their due diligence so that all parties get justice.
READ ALSO:
Samantha Cole age, children, spouse, family, songs, albums, Instagram
Mia Khalifa bio: net worth, boyfriend, birthday, life story
Kenneth Nkosi bio: age, assault charges, TV shows, movies, nominations, awards, profile