Moss Makwati bio: age, wife, Uyajola 9/9, Twitter, Instagram, profile
Being on the limelight can be unforgiving at times. As a public figure, you always have to suffer the consequences of being judged. More often than not, you have to keep up with the pressure of trying to be the perfect being that your fans envision. Has that perception caught up with Moss Makwati? His biography will show us his life journey.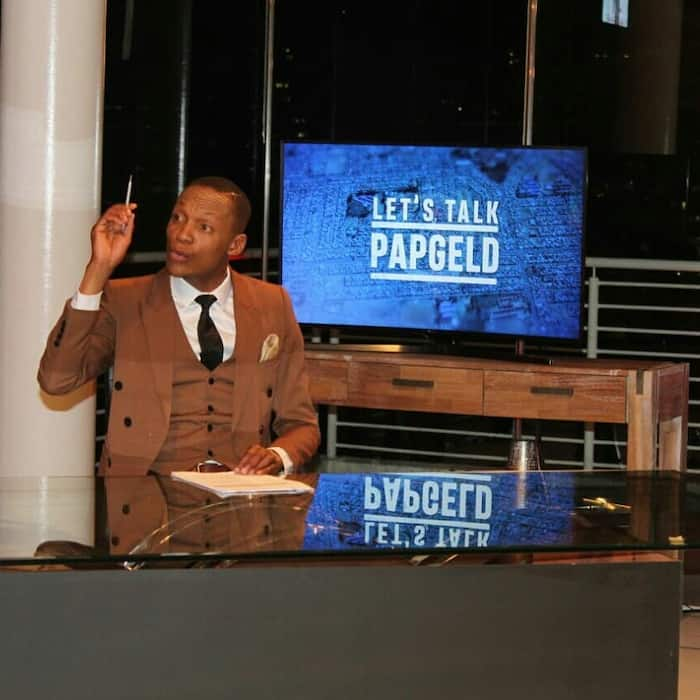 Moss Makwati is not a new name in the South African entertainment industry. He is famous for the slim fit suits that he pulls whenever he is on TV and the controversial shows that he hosts. How has he become the man that he is now? How does he handle the fame? How about delving into his biography to find out more?
Moss Makwati profile summary
Name: Moss Makwati
Profession: TV show presenter
Nationality: South African
Moss Makwati age: 35
Marital status: Single
Moss Makwati biography
Most fans know him because of his role as the TV presenter behind the Moja Love show, No Excuse: Pay Papgeld. However, he has been on the screens for more than ten years. He has a history of working on Ntunjambili, a children's show that used to be aired by SABC1. He has always dreamt of being in showbiz, and he appreciates the support that his fans have given him. Interestingly, he is not trained for the job.
Moss Makwati age
It is not clear how old he is, although according to an interview that he did in June 2019, he was thirty-five years old.
Moss Makwati wife
Relating to the nature of his job, you might, at one point, want to know whether he is a family man and how he handles himself in the setting. He is not married. However, he is the father of two girls whom he co-parents with their mother.
During an interview, he revealed that he is looking forward to marrying the right lady by saying:
When the time is right, God will bring me the woman I'm supposed to be with.
The nature of his job also dictates that he leads a private life and so, he prefers not to expose his family and children since he is threatened by the people in the show.
Moss Makwati fired from Moja Love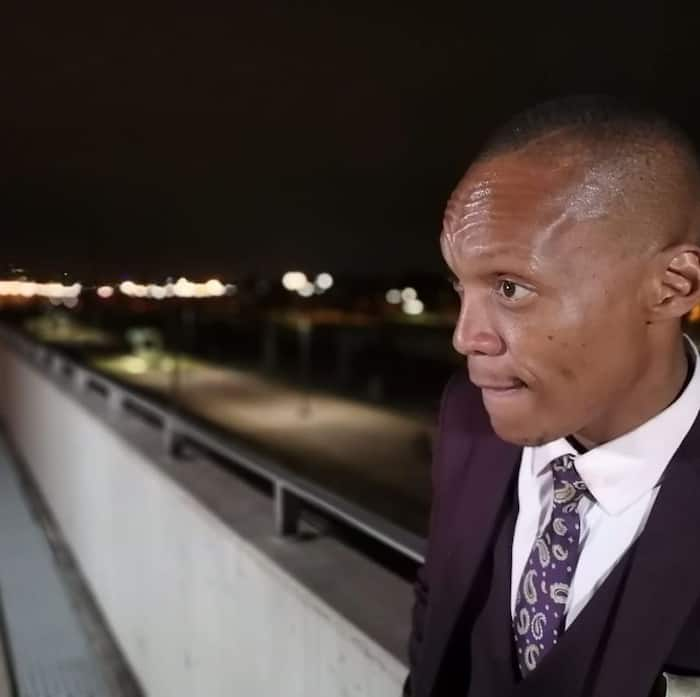 Makwati is not new on the screens. He is famous for presenting No Excuse: Pay Papgeld, however, he is alleged to have been fired from the show in 2019. According to speculations, he was let go because of the low ratings that the show used to fetch. That caused Makwati to disappear from the screens for a couple of months.
He, however, refuted the claims saying that he had reached his limits. He stated how consuming the job was saying:
In one of my first shows, it was 3 am, and I was knocking on the door, waking up a couple who were sleeping. Next to me was a woman who wanted to know if indeed her husband and father of her children was with another woman. It was a lot.
Moss Makwati Uyajola 9/9
On 10th May 2020, Moss made his way back on the screen during the day's episode of Uyajola 9/9. He took over the hosting role from Jub Jub as he helped a young man confirm his speculations about his girlfriend cheating on him. A while back, he appeared on the show as a part-time host.
His return, however, has stirred controversy on social media. Most fans of the show seem to be impressed by his return while others claim that he is not as hyped as Jub Jub.
Moss Makwati Twitter
Since the latest episode of Uyajola 9/9 aired, Twitter has been streaming with comments about how Moss handled the show. Some fans have cited that he did not give his best. Others have come to his defence claiming that the day's actors were the problem. These are some of the tweets from the thread:
Some fans of the show were not impressed by his skill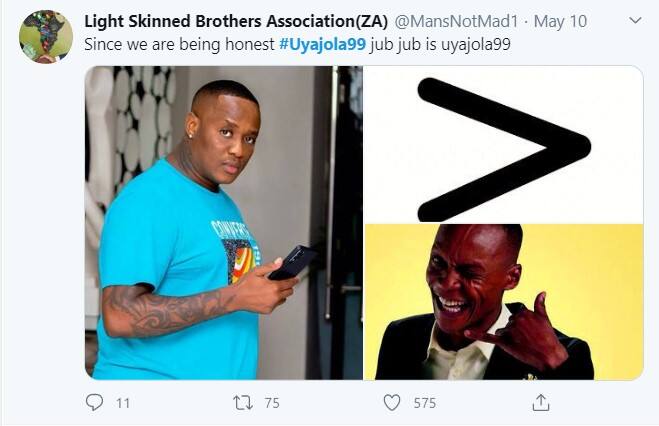 A section of the show's fans claimed that Jub Jub would have done a better job.
Other fans were convinced that the actors were boring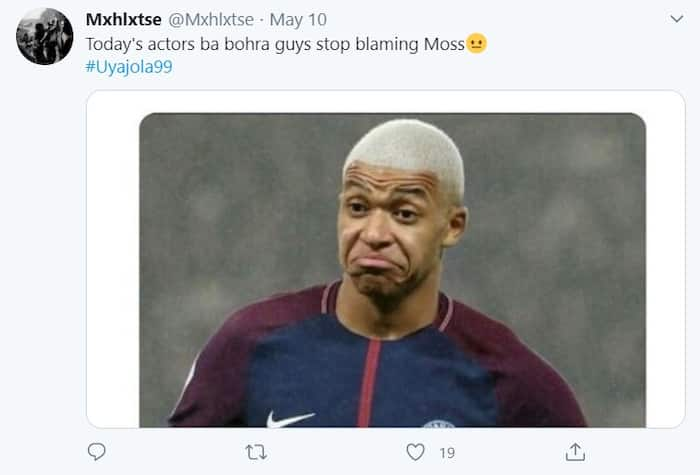 Another section of fans is convinced beyond doubt that it was Moss' fault that the episode was receiving so much backlash.
What are your thoughts about the episode of the show that was aired on 10th May 2020? You could express your views on the thread.
READ ALSO: Dr Malinga, wifey are having twins, friends & fans congratulate them
Moss Makwati Instagram
If you are wowed by his personality and style, you might want to check him out on Instagram.
It takes courage to be on the limelight since the backlash that celebrities receive is never precedented. However, it looks like Moss Makwati prepared himself for it when he made up his mind about venturing into the field.
READ ALSO:
Nokuthula Mavuso opens up about leaving church over skirt complaints
They did it: Dr Malinga and Jub Jub release Uyajola music video
Moss Makwate back on 'Uyajola99', viewers compare him to Jub Jub
Source: Briefly.co.za