Social media has done the most by not only providing a platform for people to express themselves but also grow their careers. By looking at someone's social media accounts, you can already tell so much about their personalities. Like most celebrities, Blessing Xaba finds it appropriate to express himself on his platforms. Who is he, apart from his comments and posts? His biography takes us on a journey into his life.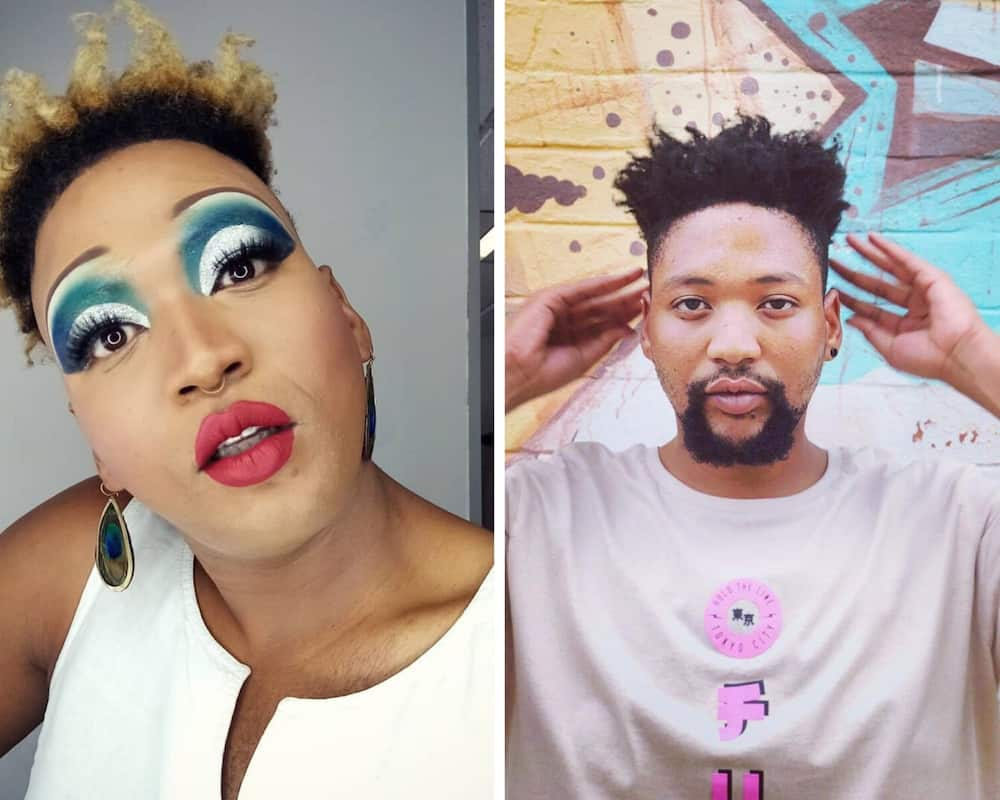 Courage, expressiveness and boldness are the best words to use when describing Blessing Xaba. His statement fashion sense is also something that will draw you attention. Who is he and why is he famous? You might want to know more about the brave man that he is.
Blessing Xaba Profile
Full name: Blessing Xaba
Gender: Male
Profession: Actor and Youtuber
Nationality: South African
Date of birth: 23rd July 1996
YouTube: BlessXaba
Facebook: @BlessingX
Blessing Xaba Instagram: @blessxaba
Blessing Xaba biography
If you have come across his content on social media, you must have been blown away by his sense of humour, and the way he carries himself around. He is not ashamed to speak his truth about his sexuality as he identifies himself as a cisgender homosexual being, who is more attracted to men. He has used his art to express his sexuality and what he stands for. You might want to know more about him.
Blessing Xaba age
He was born on 23rd July 1993; hence, currently, he is twenty-six years old.
Blessing Xaba movies
He has featured in the following movies:
Stud which was released in 2010.
Spud 2: The Madness Continues, which was released in 2013.
Spud 3: Learning to Fly, which was released in 2014.
In the trilogy, he pulled the role of Fatty.
He has as featured in local South African TV shows like:
The first season of The Road where he puled the role of Monty Masondo.
The first season of Taryn & Sharon where he played the role of Nqobizitha.
The fourth season of Hard Copy where he featured as Scamto Teacher.
Blessing Xaba weight loss
If you have watched the trilogy of Spud, you must have noticed the drastic transformation that Xaba has gone through regarding his weight. In January 2019, he posted his picture during the hyped #10yearchalenge to depict the transformation. In the caption of the post, he also hinted about his sexuality, saying:
I feel like I'm coming out... as a former girl #10yearchallenge #2008 #throwback #actor #child #cornrows #glowup #levelup #afro #african #filmmaker
Like any other human being, he has had his insecurities about his body, especially his height and weight, although, he has devised ways of being comfortable in his body. He has also had insecurities about his skin colour, voice and whether or not he is enough.
Blessing Xaba Instagram
He has an audience of more than 8,000 followers on his Instagram account. If you love his art, you might want to consider checking him out.
Blessing Xaba YouTube
He also runs a YouTube channel which has more than 57,000 subscribers.
Blessing Xaba photos
These are some of his photos that depict his artistic style.
He does not shy off from expressing his art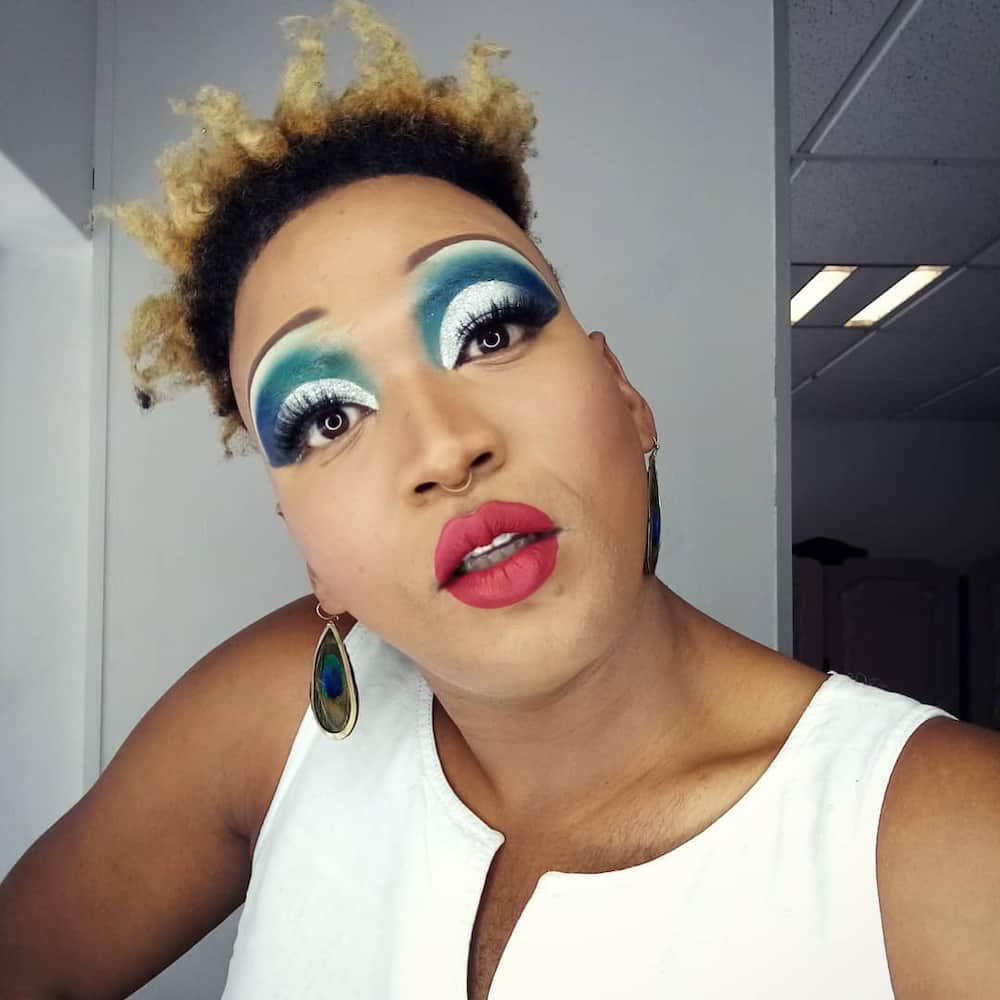 His bold personality is depicted in his make up that he wears once in a while to express himself.
READ ALSO: Menzi Ngubane's wife slams exaggerated reports about his health
He has gotten over his body insecurities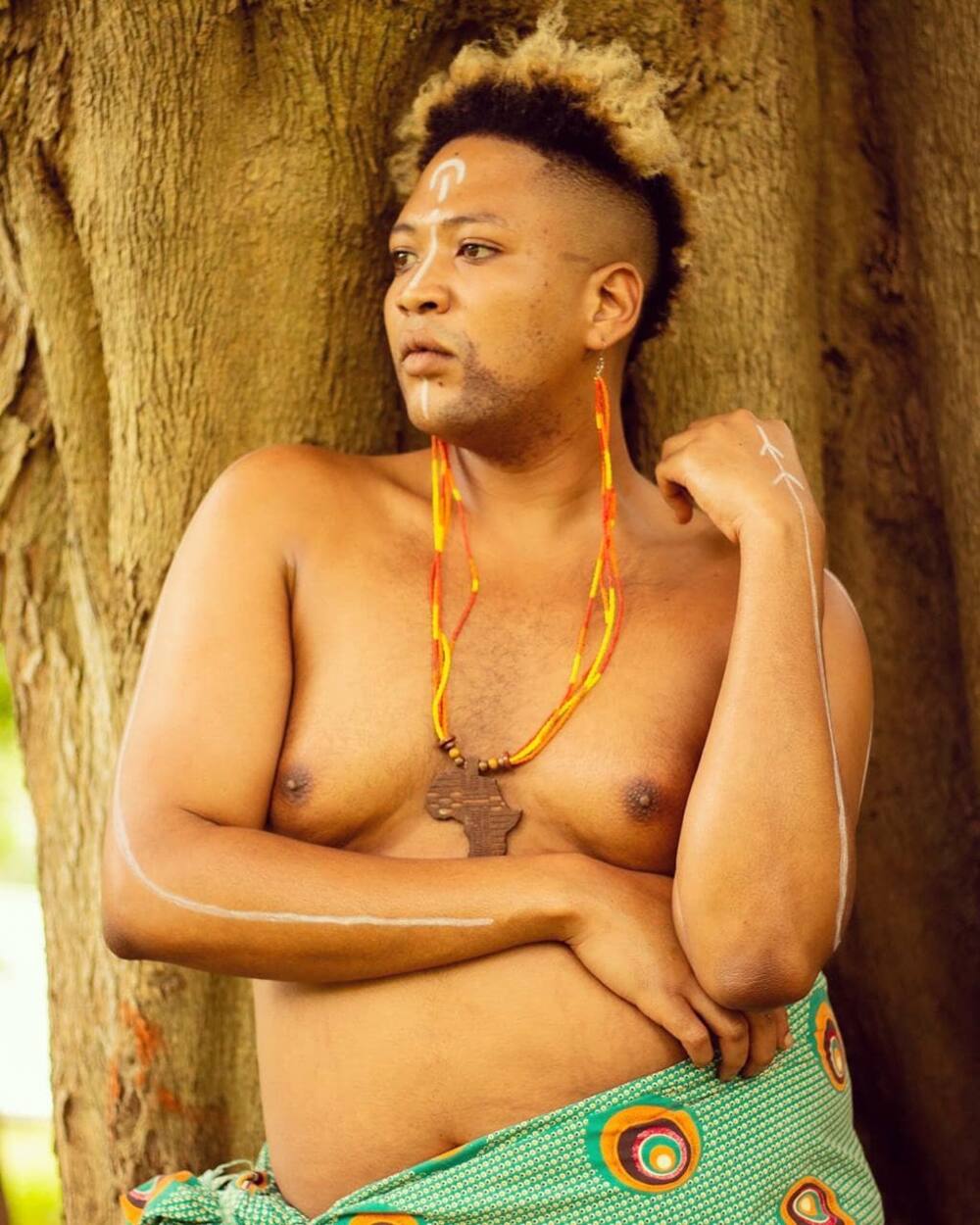 Growing up, he was insecure about his body. However, he has learnt to embrace it and does not shy away from showing it off.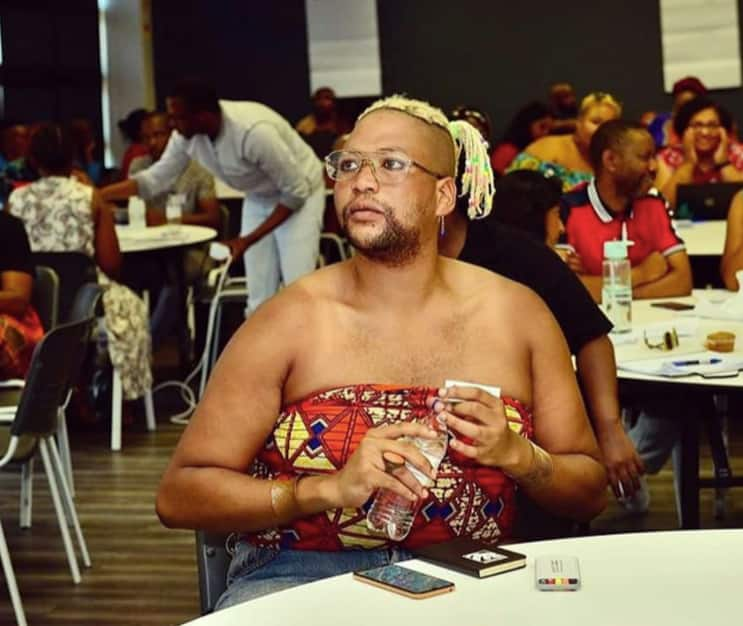 It is interesting how social media has had so much influence on the lives of celebrities. Most of them have made use of the platforms to their advantage. Some like Blessing Xaba has been more comfortable to speak their truth without no shame and fears.
READ ALSO:
Sjava's alleged baby mama demanding papgeld for one-year-old son
Pearl Thusi present for ex, Walter Mokoena's, daughter's 6th birthday
Boity is looking forward to her new venture with Def Jam Africa