Lawrence Maleka is a South African presenter and actor. He is best known for his work as the host of the Mzansi Magic reality competition called Clash of the Choirs South Africa. He came into the role as the replacement of Bonang Matheba in 2016 when the show was in its third season. You may also know him as Zolani, the River character.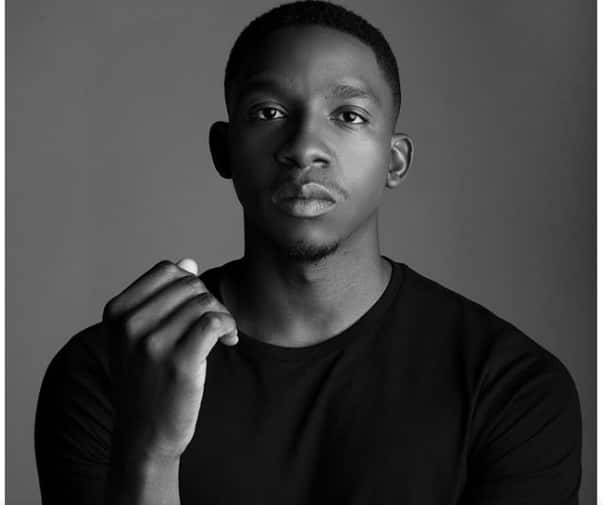 How old is Lawrence Maleka? Did you know that he was an overweight kid while he was growing up? You can guess that he was not that popular with the fairer sex. However, who could have known that he would one day get to work with the stunning Katlego Danke and other beauties? Here are some interesting facts about the life of the great TV personality, Lawrence.
Lawrence Maleka profile summary
Full name: Lawrence Maleka
Date of birth: 11th April 1990
Hometown: Soweto
Nationality: South African
Lawrence Maleka Facebook: @Lawrence Maleka
Contacts: nerisamanagment@gmail.com
Occupation: Actor and presenter
Famous for: Hosting of the Mzansi Magic reality competition called Clash of the Choirs South Africa and being one of The River actors
READ ALSO: Nicolette Mashile bio, family, Generations, financial literacy
Lawrence Maleka biography
Lawrence grew up in the streets of Soweto, which is a township he has since loved with all his heart. He attributes all the guts he has today to the hard-knocks life of Soweto. He is the youngest of three siblings; he has an older brother as well as a sister. Lawrence Maleka age will be 30 years old in 2020.
Young Maleka grew up idolizing his father, who is a crucial part of his life as well as the rest of his family. One of the traits he has picked up from his father includes taking care of his woman. His father also taught him to be independent and influenced his taste in jazz music.
Although the information on Lawrence Maleka education is not clear, we know that back in high school he was quite the geek, even though he associated with popular guys. He was a prefect as well as the rugby team's captain. Even with all these leadership roles, he still considers himself a shy person and at times, socially awkward.
Lawrence Maleka career
Lawrence did not study anything connected with presenting, therefore, he taught himself the craft by finding or creating a script and practicing as if he was in front of cameras. He got his break in 2009 when he landed the role of the Gadget Show's presenter on Soweto TV, having been encouraged by Lerato Kganyago to audition. After that, he went ahead to host other shows for the same station such as Street Radio and Ziyamporomo.
In 2011, he got the chance to host a Coca Cola promotion show called Coca Cola Happiness on e.tv. From 2012-2014, he was the co-host of Star Gist (with Vimbai Mutinhiri), which was a celebrity gossip show on AfricaMagic Entertainment. In 2014, Lawrence was a celebrity contestant on I Love South Africa, an e.tv game show, together with musician Bucie Nqwiliso and performance poet Busisiwe Gqula.
He replaced Fezile Makhanya in May 2015 as the host of the Lotto Powerball lottery game on e.tv. He also played the role of Don Webster in isiBaya soapie in 2015. Later that year, Lawrence got the lifetime opportunity of replacing Bonang Matheba as host of Clash of the Choirs South Africa, a Mzansi Magic reality competition series.
On 9th September 2016, Mr. Maleka joined e.tv again as the co-host of the lifestyle music show Club 808 together with Boity Thulo. A year later, he landed a role on SABC3 for the reality competition show called The Final Cut. Even though his exact net worth is unknown, these roles should give a pretty good indication that he has a pretty comfortable life.
TV roles
Lawrence Maleka home language and fluency in English makes him perfect for TV roles all over South Africa. However, from most of his interviews, he has always preferred hosting shows. Lawrence has appeared in the following TV roles and soapies:
Isibaya season 3, 4, and 5 as Don Webster
The River season 1, 2 and 3 as Zolani
All Access Mzansi season 12 as himself
I Love South Africa season 1 as himself
Clash of the Choirs South Africa season 3 as himself
SABC Crown Gospel Music Awards season 11 as himself
The Final Cut season 1 as himself
Some of Lawrence Maleka awards include:
2019 - Golden Horn Award for Best Supporting Actor for the telenovela The River
2016 - Nigerian Broadcasters Merit Award for African Broadcaster of the Year (Male)
Television aside, Lawrence is a businessman who invests in attractive ventures. He owns a firm known as BMI Holdings. He is also a gym enthusiast.
Lawrence Maleka wife
Having learnt to take good care of his woman from his father, Lawrence has had his fair share of heartbreaks. Before settling down, he clearly stated that he is interested in a down-to-earth, versatile, and at the same time classy lady with end goals, and one that can motivate him. Therefore, it means that the lady who won the heart of Mr. Maleka and is now his wife must have most, if not all of the above attributes.
Latest news
We are all aware that Zenokuhle Maseko left the show The River and she will be sorely missed not only by her fans but also by Lawrence. The two of them left hearts melting on social media recently with heartfelt messages that they would miss one another with an equally stunning picture. You can check it out by visiting Lawrence Maleka Instagram.
READ ALSO: Sifiso Dabengwa bio, family, qualifications, career, miss SA, profile, contact details
If you are a fan, Lawrence Maleka has no problem taking a picture with you but he will keep it professional, and that is among the reasons why we love him so much. In the future, he has aspirations of becoming an international presenter while living in South Africa. We wish him all the best in life.
READ ALSO:
Harrison Ford bio: Movies, wife, net worth, children, latest news
Who is Peter Phillips? - Queen Elizabeth's grandson
Interesting facts about Michelle Reddy: The Bachelor, Lee Thompson and more
FW de Klerk bio: family, education, career, foundation, net worth
Gayle King bio: Husband, career, twitter, age, latest news