Benny Mayengani bio: age, real name, songs, albums, Xitsonga music, house, profile
Benny Mayengani has been one of the most prominent Xitsonga artists of Mzansi. This biography has the most important information about the musician, including Benny Mayengani new album, age, wife, songs, house, and more. Read on!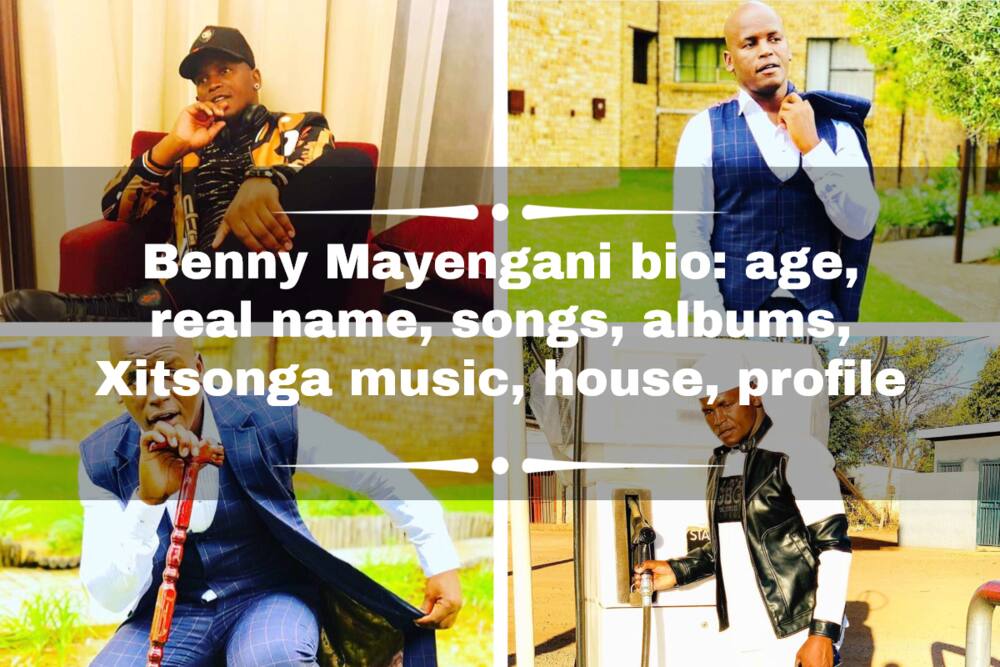 Benny Mayengani songs took over the airwaves years ago and continue going strong, and he has even gone into politics. But who is the man behind the name?
Profile summary
Real name: Bennet Skheto Baloyi
Stage names: Benny Mayengani, President Benny Mayengani
Date of birth: January 11th, 1978
Age: 42 years
Occupation: Musician, politician
Marital status: Married
Instagram: @bennymayenganiinternational
Twitter: @BennyMayengani
Facebook: @benny.mayengani2
When was Mayengani born?
Bennet Skheto Baloyi was born on January 11th, 1978. This places his current age at 42 years. He was born in the Tzaneen region of the Limpopo Province.
Career
He has had a career in both music and politics.
Career in music
He has become one of South Africa's most prominent Xitsonga artists since the release of his first album, Tiba Ben, in 2011. Since then, he has gone on to work with artists such as Mr Jambatani, Prince Ranghani, Joe Shirimani, and Vana Va Ndoda under the Limpopo Poison umbrella.
He was nominated at the Xitsonga Music Awards for three awards in September 2013, namely Best Xitsonga Male Artist, Best Xitsonga Popular Song of the Year, and Best Xitsonga Album of the Year. However, his attitude towards these awards has changed, as covered later in this article.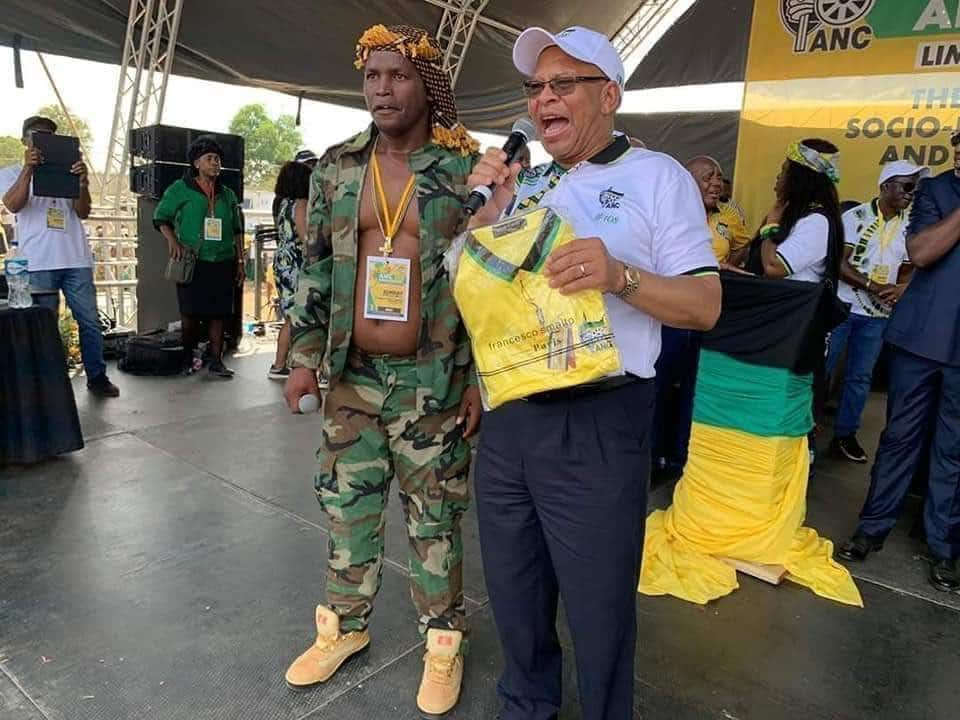 Career in politics
In 2016, he became the first Tsonga musician to be an official of the Johannesburg Chamber as PR Councillor for the city of Johannesburg under the Economic Freedom Fighters (EFF). However, he quit the position in June 2019, stating the reason to be that fellow musician Ringo Madlingozi was preferred over him to go to Parliament as one of the EFF's 44 Members of Parliament after the elections in May.
In February 2020, he officially joined the African National Congress (ANC), being welcomed by ANC Limpopo chair Stanley Chupu Mathabatha.
Benny Mayengani albums
They are as listed below:
Tiba Ben (2011)
Tiba Ben
Mixalaphungwani
Nwana U Tiva Mutswari
Vasati Va Lomu (featuring Nurse)
Ziroya
Byalwa
Sesi
Zwili Zwagha
Mali
Swifafa
Tiba Ben (Remix)
Ziyora (Remix)
President Mayengani (2012)
President Mayengani
Xikhale
Nkulungwani Wa Dzonga
Awuna Mali Xem
Nave-Nave
Misava Yima Ni Chika
Zwiya Dhifa
TiBhova
Dollar
Tshipatshi
Pawu Ra n'wana
Xem Remix
READ ALSO: Sun El Musician bio: age, real name, girlfriend, family, songs, album, nominations, awards
Ntombi Yaku Xonga (2013)
This is the project that contains Benny Mayengani Jelly and Custard. The full tracklist is:
Xikiripoto
Mfuno Wa Valovisi
Nhlalala
Bomba Na Maseve
Van'wildele
Beautiful Girl
Jelly Na Custard
Lekhema
Inga Wutwa Munyu
Lengoma
Beautiful (Remix)
December Revolution (2014)
This is a joint album from Benny Mayengani and Mr Jambatani.
Nkarhi Waku Tsaka
Dadaradara
Mr. Party (featuring Prince Rhangani)
Wa Saka Joe (Remix) (featuring KHAZI SARILA)
Bya Tshwa
Nomzamo
Marhungula (featuring Percy Mfana)
N'wana
Saka Joe (featuring (KHAZI SARILA)
Katinga
Nkarhi Waku Tsaka (Remix)
Wa Saka Joe (Instrumental)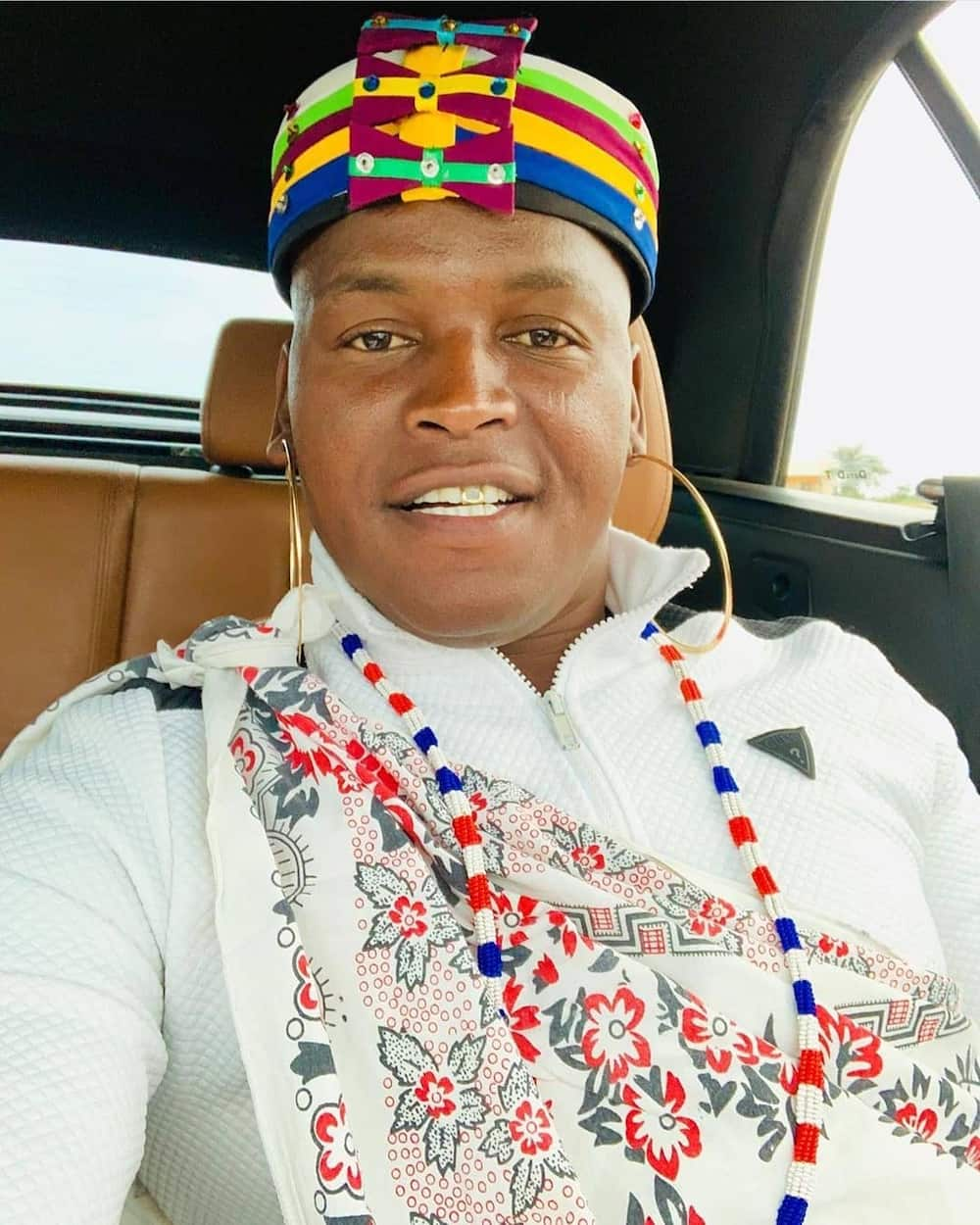 Nkondo Wa Tuva (Page 5) (2015)
I'm a Star
Nkondo Wa Tuva
Hi Hanya Kanwe
Lento (featuring KHAZI SARILA)
Saulo
Kherobhe
Misava
Ngoho
Mugabazi
Ka Gawula
Queeleth
Sapayopa
Lento (instrumental)
Vayuda (2014)
Twerk
Vayuda
I Sorry
N'wamelembe
Atoyini
Rhangani
Solly
Dubula
Mali Ya Valungu
Monate
Kondelela
Xikorokoro
Remix
Vitanani Fire Brigade (2016)
Swendlekile
Vata Xi Kuma
Maphalle
Nkuzi Ya Mananga
Satisfaction
Madlaya Hi Swakwe
Vaka Baloyi
Go Benny Go
Hondo
Zulu
Xalati
Nghoma Ya Rirhandzu
Na Kombela (Remix)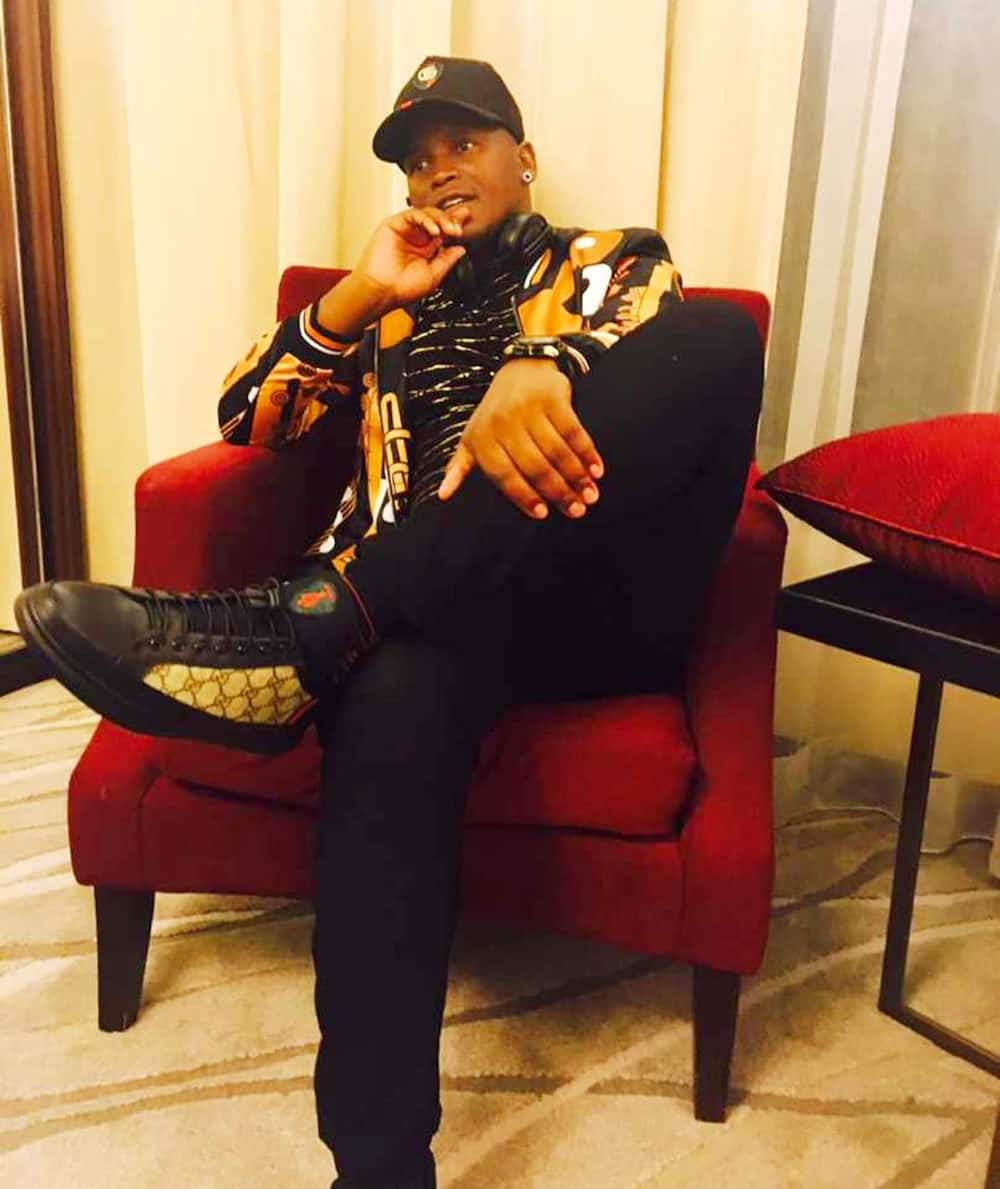 Tintoma (2018)
This is the album that contains Benny Mayengani Valongokile and Benny Mayengani Swani Fanela. The full tracklist is here:
Killing the Game
Tintoma
Swani Fanela
Birimani
Xigaza Ragga
Marhanga Tshovela
Vavenda Na Vatsonga (featuring Mudentas and Mzwale)
Valongokile
A Vuakatini
Nsati Kaya
Makhadha (featuring Vuyelwa)
Ni Happy (2019)
The full Benny Mayengani Ni Happy tracklist includes:
Munhu
Nwananga Wa Rila (featuring Sunglen Chabalala)
Ni Happy
Byala Vana Va Mina
Ku Hava
Caroline
Siloko
Zwikhoto
Njelina
Mali Ni Khulumele
Lavo Paka
Mun'we Na Mun'we (featuring Makhadzi)
Hi Helerile (featuring Sunglen Chabalala
Ni Happy Remix
Munhu Remix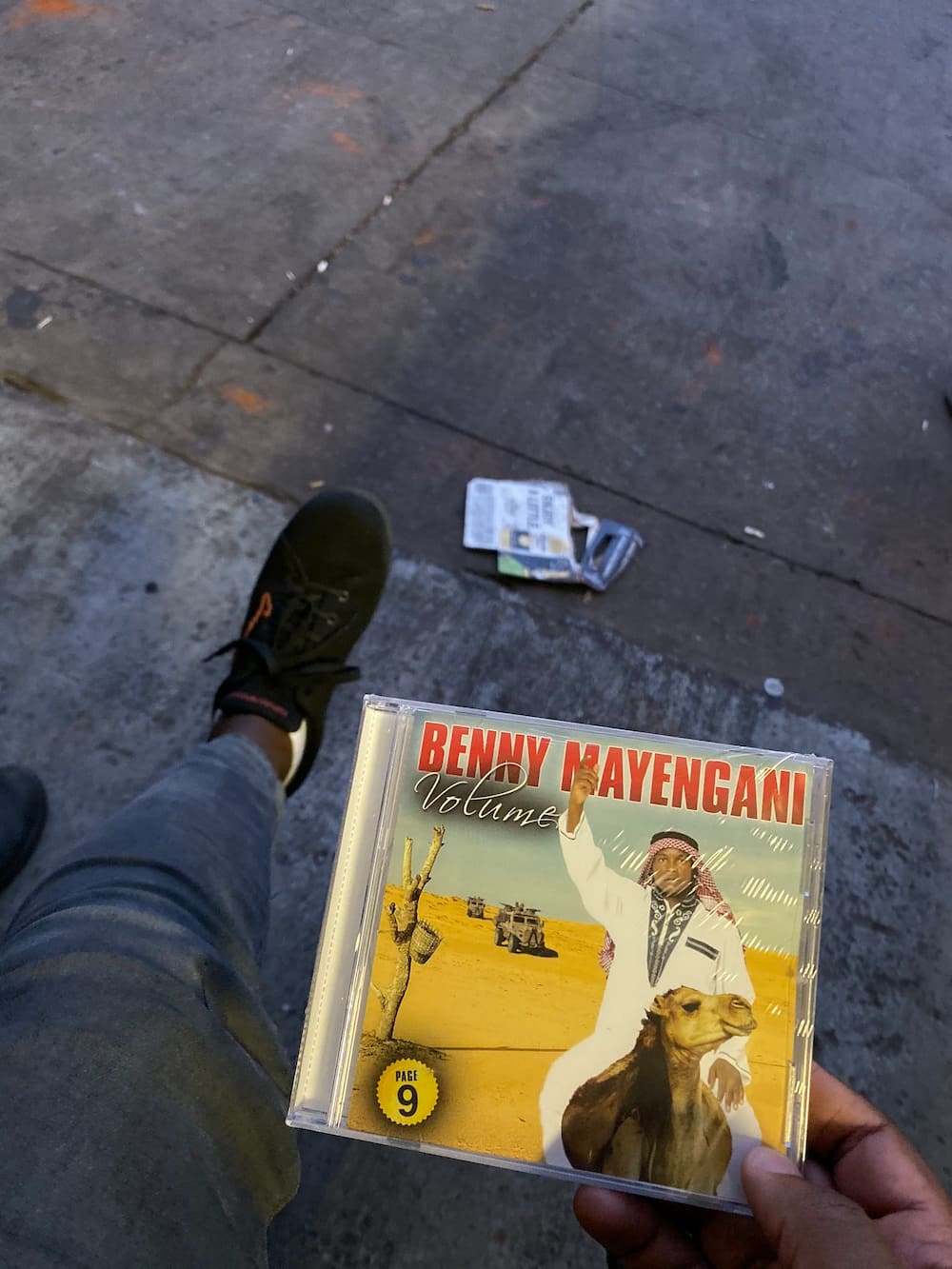 Volume (2019)
This is the album that contains Benny Mayengani Huma Ka Swona. The tracklist of Benny Mayengani Volume is:
One Man Show
Phuza Ni Famba
Volume
Vusiwana
Valoya
Swingwiringwiri (featuring Mr Jambatani and PERFECT BALOYI)
Vutomi I Buku
Swaku Nandzika
Everything I Do
Huma Ka Swona
Kiss
Balobedu (2019)
Motho
Mapula
Balobedu
Ma-Sheng-Sheng (featuring JUNIOR MKHALI)
Re Etseli
Mabarebare
Modhefo
Call Centre
Baloya (featuring Clive S.)
Bophelo
Mali (2019)
This is the project that has Benny Mayengani Khisimusi Bokisi. The full tracklist of Benny Mayengani Mali is:
Mali Ni Khumele
Ringa Se Ku Pelela
Khisimusi Bokisi
READ ALSO: Max du Preez bio, wife, books, awards, profile, contact details, latest news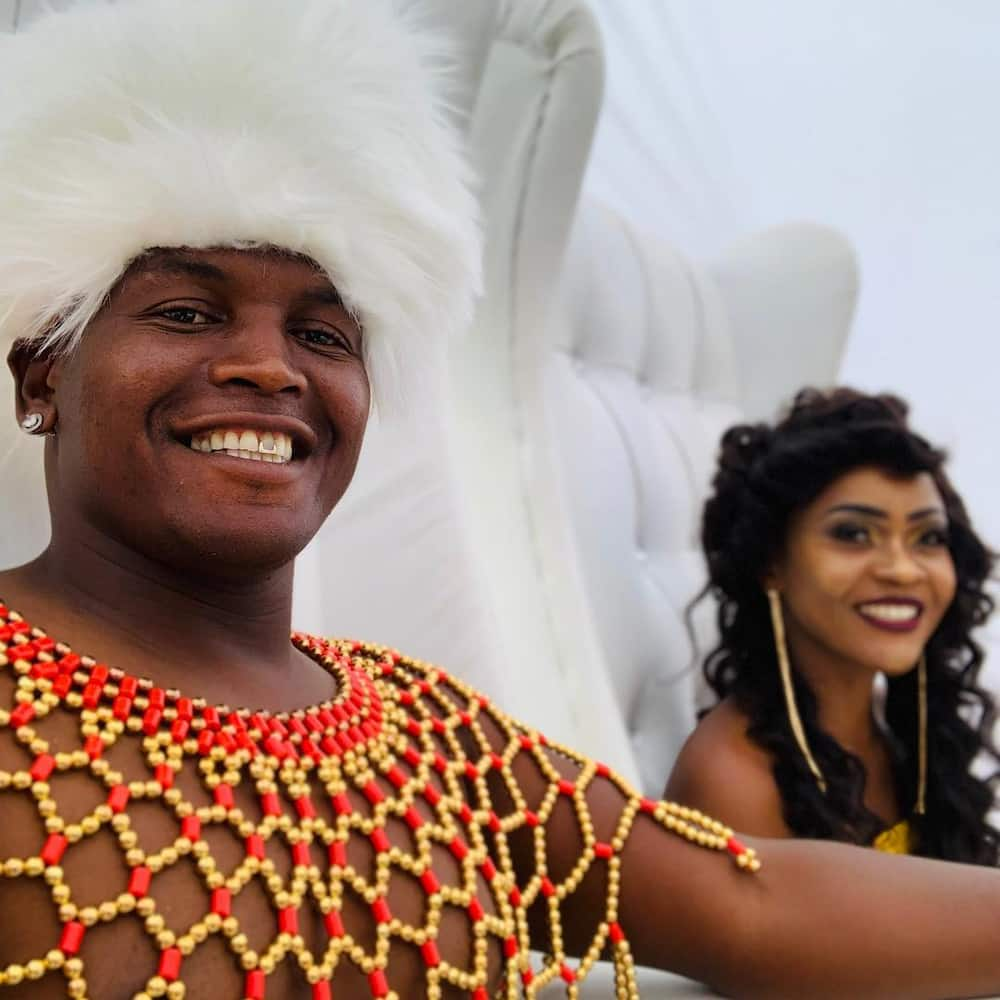 Who is Benny Mayengani's wife?
He recently married his long-term girlfriend named Cynthia Ngobeni. In April 2019, he paid lobola and held a flashy bridal traditional family welcoming ceremony in the village of Shawela outside Giyani in Limpopo.
What happened to Benny Mayengani?
His music career has not come without challenges. For example, he had a campaign when promoting his performance at the Giyani Stadium, which used the hashtag #FillUpGiyaniStadium in 2018. Cassper Nyovest felt that this infringed on his own brand, which also used the same format for stadium performances and sent a cease-and-desist letter.
There was an investigation that revealed Cassper did not own the rights to the #FillUp hashtag. However, the damage was done, and Mayengani was unable to reach his goal of attendees.
READ ALSO: Vusi Buthelezi bio: age, family, Zodwa Wabantu, pictures, profile
In January, he publicly withdrew from the SABC's Munghana Lonene Xitsonga Music Awards, saying that it hurt his brand. He and his manager, King Chauke, said it did this by only awarding certain artists all the time and was therefore not credible.
This came after there was an incident in 2015 when he did not show up to perform at the awards ceremony, and his fans were demanding for him while throwing cans when Joe Shirimani was on stage. At the time, the two artists were not on good terms.
Benny Mayengani house
He has shared pictures of his house that is under construction and is shown in the clip below.
That concludes our biography of Benny Mayengani. If you find it informative, consider sharing your thoughts in the comment section below.
READ ALSO:
Ref Wayne bio, age, family, forex, strategy, Armageddon, stochastic, book, car, house, net worth
Pitso Mosimane biography: age, children, wife, family, Khama Billiat, memes, position, team coached, awards, salary and Instagram
Triple H bio: age, real name, kids, theme song, worth, is Stephanie McMahon, his real wife?
Source: Briefly.co.za