David Kramer bio: age, wife, shoes, songs, albums profile
David Kramer is one of Mzansi's longest-performing musicians. This biography is going to tell you everything about the man whose music was banned during apartheid but went on to sell platinum and gold. Read on!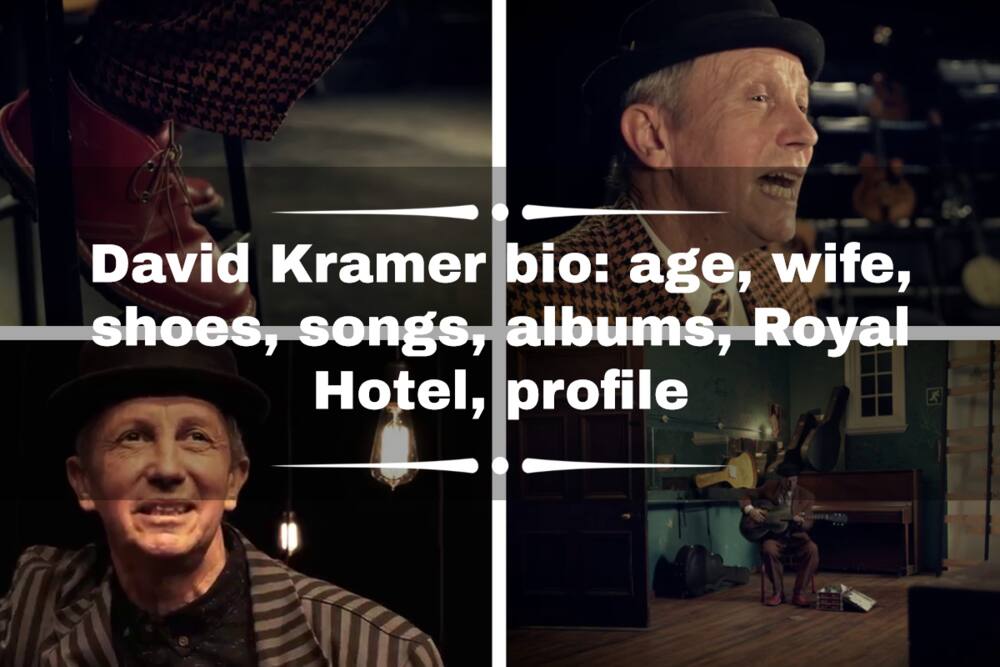 David Kramer continues to remain relevant in Mzansi's music scene with his subject matter that cuts across generations. He has entered the discussion again with the new David Kramer Corona song #TsekCorona! (Welcome to Cape Town) by David Kramer's KaapKreools Collective. But who is the man behind the name?
Profile summary
Name: David Kramer
Date of birth: June 27th, 1951
Age: 68 years
Occupations: Singer, songwriter, playwright, and director
Education: Worcester Boys High School, Leeds University
Website: davidkramer.co.za
David Kramer age
He was born in Worcester on June 27th, 1951. This means he is 68 years old now. Little is known about his personal life.
Career
He began singing in the 1970s in Cape Afrikaans and South African English. His first album, Bakgat, was banned by SABC because it was considered too political and vulgar during apartheid. Despite this setback, he has gone on to become a successful artist with multiple high-selling albums.
Albums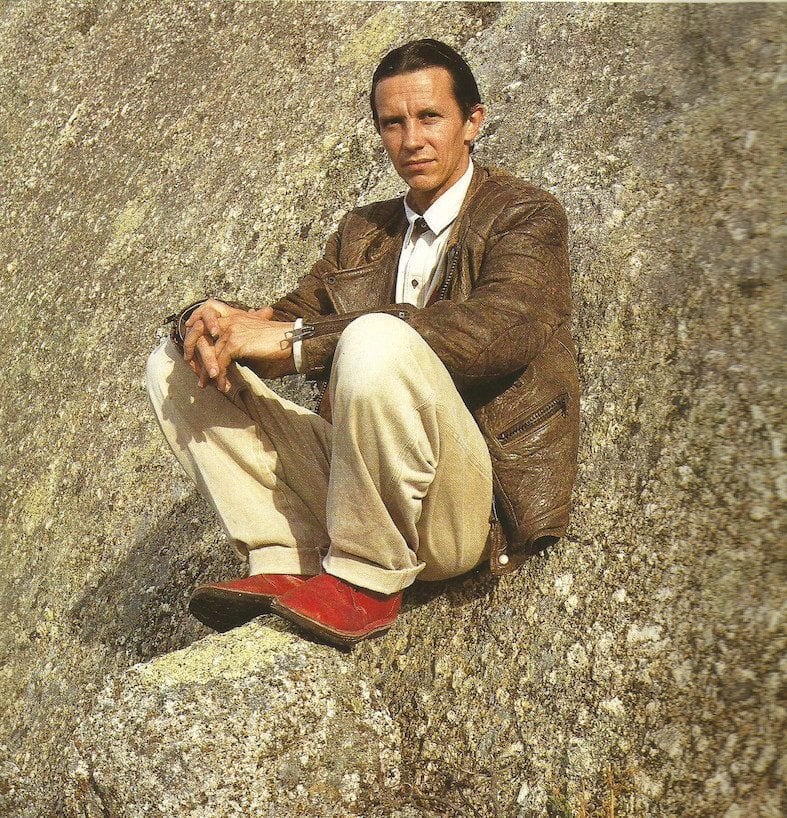 Some of the David Kramer albums and top songs are:
Bakgat! (1980)
Is Jy bang
Krisjan Swart
Bokkie Bokkie
Onner Oppie Plaas
Tjoepstil
Koba
I Had a Dream
Biscuits En Biltong
Annette Van Der Wa
Frikkie
Bellville Blues
Botteltjie Blou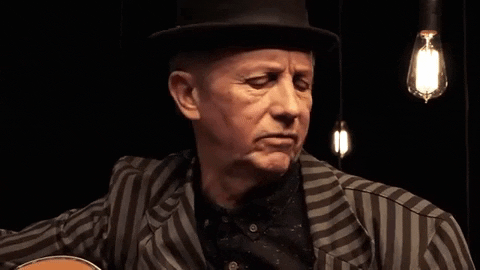 Die Verhaal van Blokkies Joubert (1981)
Blokkies Joubert
Die Royal Hotel
My Hands are Shaking
Piet Bedien
Montagu
Friends of Mine
Hak Hom Blokkies
Delicious Monster (1982)
I'm a Rooker
Budgie and the Jets
Country and Western Town
Ballad of an MCP
Father's Son
White Cortina
Bakgat Boogie
Cowboy
Suburban Dream
Barman (Turn up the News)
Oh Carol
Hekke van Paradise
Hanepootpad (1983)
Stanley En Die Koei
Laat Die Honde Huil
Hanne
Boggom En Voetsek
Lenie Lenie
Oranje Blanje Blou
Tommy Dippenaar
Hieronner Ou Tafelberg
Klong Van Chavonnes
Die Ballade Van Koos Sas
Jis Jis Jis (1983)
Hieronner/Weskusklong
Sannie van der Spuy
Krisjan Swart
Ballad of a MCP
Blokkies Joubert
Montagu
Budgie and the Jets
On the Border
Botteltjie Blou
I'm a Rooker
Suburban Dream
Stooking Boom
Hekke van Paradise
Tommy Dippenaar
Hanne
Royal Hotel
Tjoepstil
Bakgat Boogie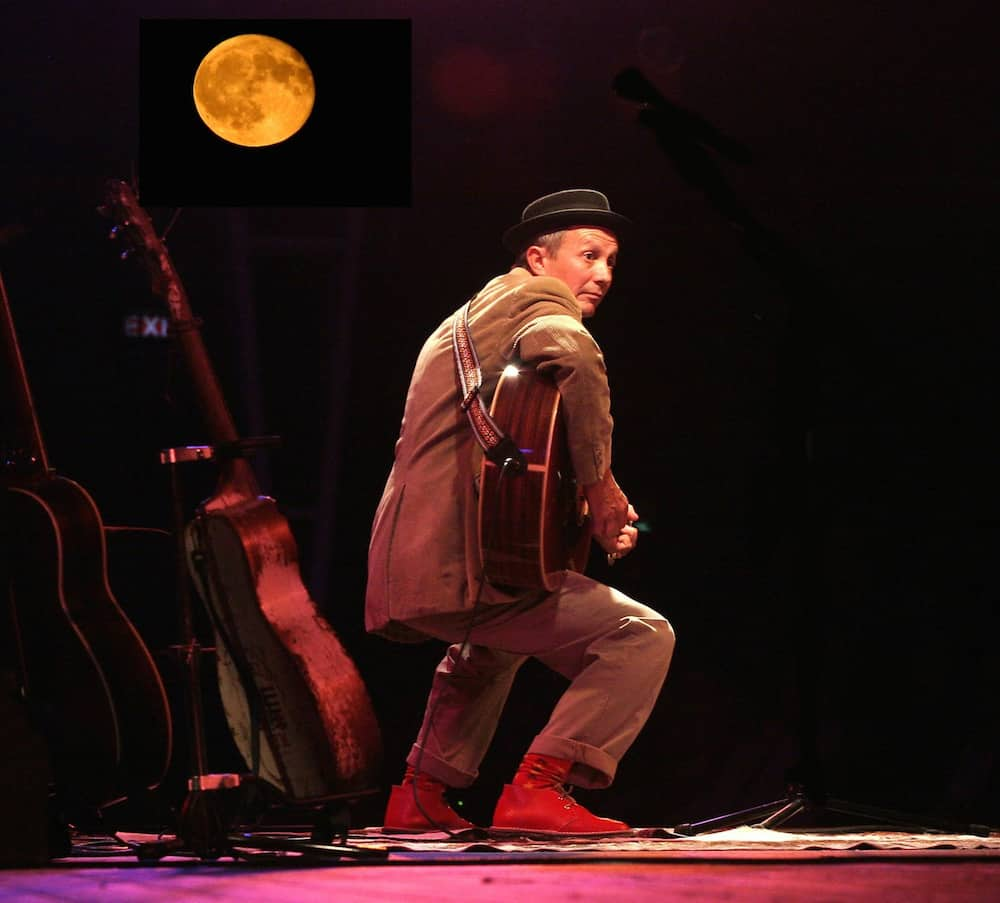 Kwaai (1984)
Volstruis Foxtrot
Kom Kom Kom
Bokkie (Wil Jy Dans)
Piet Soek Vrou
Tant Mina
Vroegoggend
Stoksielalleen
Die Troue
O Moeder
My Bure
Ek Praat Die Flaai
Kwaai Lappies
Laat vir die Dans (1986)
Stoksielalleen
Hak hom Blokkies
Volstruis Foxtrot
David Kramer Royal Hotel
Bokkie wil Jy Dans
Klong van Chavonnes
Van der Merwe P.I.
Stanley en die Koei
Montagu
Boggom en Voetsek
David Kramer Hanne
Tommie Dippenaar
Laat die Honde Huil
Brakpan Rugby Skrum
Baboondogs (1986)
Mambas in The Gutters
Signal Hill
Going Away
So Long Skipskop
Driver Driver
Dry Wine
Shake My Head
Sitting On the Fence
Bobbejaan Bobbejaan
Born For Dreaming
District Six: The Musical (with Tapiel Petersen) (1986)
Heart of District Six
The Law the Law
This Time
Galiema
Sexy Boys
Kissing Like Old Friends
My Broetjie My Bra
New Year
So Long Goodbye
Hester's Complaint
Blind Man's Tears
When the South Easter Blows
Seven Steps of Stone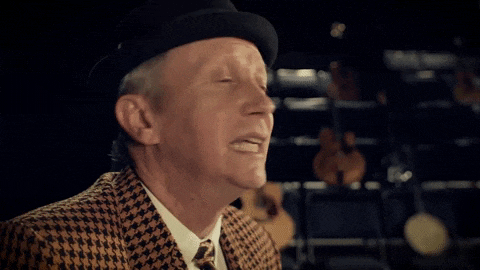 Elna (1989)
Duiwel de Wet
Meisie Sonner Sokkies
Glynnis van Rensburg Marais
Ou Stuk Blik
Dawid Ryk
Matchbox Full of Diamonds
Piet Mockingbird
Mense
Christmas in Kakamas
Piesang
Klassic Kramer (1996)
Jy's My Sweetheart
The Paul Simon Story
Kobus Le Grange Marais
Druk My Vas
Spore Van 'n Trein
Hekke Van Paradise
Botteltjie Blou
Budgie and the Jets
Royal Hotel
Bakgat Boogie
Matchbox Full Of Diamonds
So Long Skipskop
Hak Hom Blokkies
Bloemfontein Blues
Meisie Sonner Sokkies
Prisoners of War
Out of the Blue
Alles Vannie Beste (1997)
Stoksielalleen
Laat Die Honde Huil
Hanne
Stanley En Die Koei
Volstruis Foxtrot
Lenie Lenie
Meisie Sonner Sokkie
Piet Bedien
Montagu
Krisjan Swart
Bokkie (Wil Jy Dans)
Spore Van 'N Trein
Hak Hom Blokkies
Boggom En Voertsek
Jy's My Sweetheart
Druk My Vas
So Long Skipskop
Royal Hotel
Kliphard (2001)
Die Blinne Referee
Jolene Jolene
Die Brug
Brannewyn Babbelas
My Eerste Mistake
Weskusklong
'n Man Stap
Kyk Hoe Lyk Sy Nou
So Mooi
Myl Na Myl
Koos Sas
READ ALSO: Moonchild Sanelly biography: age, daughter, songs and pictures
Karoo Kitaar Blues (2002)
Heideveld
Johnny Raakvat
Almal Het Iets Te Sê
Mahalla
One Kappelela
Kruispad
David Kramer Langarm
Die Hanetjie
Sallie Weer Trou Die
Die Pad
Antie Maak Ook Jou Deur
Jaloers Bokkie
Kielie Mettie Mielie
Meisie Sonner Sokkies
Moenie Lujet Drinkie
Ek Kô Huistoe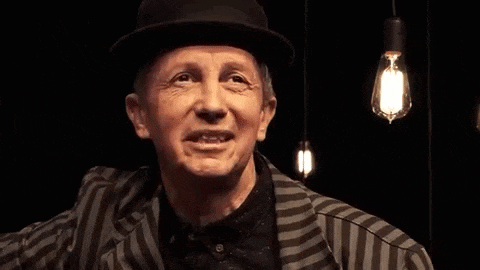 Huistoe (2004)
Weeskind
Kairo
Onnerwater
Dans Mettie Dood
Die Pad
Katie
Donnerweer Brom
Dikwiel Bicycle
Klipspringer
Stoomtrein
Ek Ko Huistoe
Hemel en Aarde (2008)
Die Verlosser
Die Ou Aarde
Bleskop
My Bloed Is 'n Snaar
Oom Kallie
Hoekom?
Ek Het My Les Geleer
Stofpad (Dawid Ryk)
Maak Jou Oë Oop
Die Duiwel
Sê Vir Mamma
Wakkerslaap (2017)
Citrusdal
Marilyn
Ou Kitaar
Wakkerslaap
Onner Deurie Maan
Tiekie and Sikspens
Calvinia (featuring Ruth Marley)
Blou Berge Word Bruin
Wildekat
Johnny Raakvat
Donker Kamer
Rieldans Dans Vanaand
READ ALSO: Rethabile Khumalo bio: age, parents, Idols, Umlilo, songs, profile
David Kramer songs also appear in the following musicals:
District Six (1986)
Fairyland (1991)
Poison (1992)
Crooners (1992)
Klop Klop (1996)
Kat and the Kings (1995)
Die Ballade van Koos Sas (2001)
Ghoema (2005)
The Kramer Petersen Songbook (2007)
David Kramer's Breyani (2010)
Some Like It Vrot (2011)
Blood Brothers (2013)
Orpheus in Africa (2015)
Langarm (2018)
Danger in the Dark (2018)
If you wish to have all his songs and albums available whenever you want, you can download and save them to the Personalised Message Hard Drive. This ZAR2,700 product has 1 terabyte of storage and allows you to have your own message on it. Why not go for your favourite lyrics of the artist?
David Kramer shoes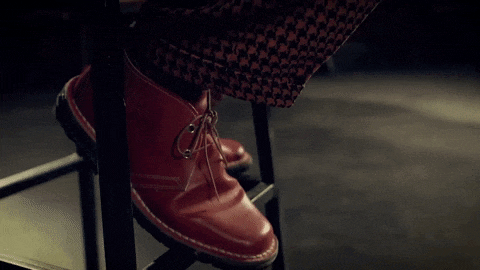 He is known for wearing his signature Red Veldskoen (Rooi Velskoene) shoes. The story behind the rooi vellies is that they were given to him as a present by an old friend named Boet van der Hoven in the early 1980s. He wrote a thank-you note, which included the following words:
Tjikkeling, tjikkeling, tjikkely, Een vir 'n geel pampoen, Twee vir 'n rooi velskoen, Hoe lekker kry ek nou.
These were the same words used as a chorus to one of his biggest hits, Stanley en die Koei. Boet passed away in 2003, and Kramer wears the shoes to remember him.
David Kramer wife
He is married to Renaye Kramer, who was one of the producers of his musical, District Six, in the 1980s.
That concludes our biography of David Kramer. If you find it informative, consider sharing it as widely as possible.
DISCLAIMER: Please note that some of the links in the article are affiliate links and BRIEFLY.co.za will earn a commission if you purchase through those links. However, we always choose only the best quality products that we use ourselves and recommend to our readers. The earnings we get from the affiliate marketing help us continue preparing useful and entertaining content, that our audience enjoys.
READ ALSO:
Rouge Rapper bio: age, real name, parents, first feature, profile, net worth
Gerrie Nel bio: age, wife, education, cases, on Oscar Pistorius, contact details
List of famous South African musicians 2020
Source: Briefly.co.za