Clayton Misoya bio: age, wife, parents, Big Brother, pictures, Skeem Saam, profile
Clayton Misoya is a popular South African actor, acting coach, a voice-over artist, and a television presenter. After taking up the character, Shane Sibaya, the bigwig of the drug trafficking business, in the SABC1's drama series, Tshisa, he came to the limelight. The star played this role from 2006 to 2009. Clayton has many fans, and most of them were deeply hurt when he lost a top position in the Big Brother Africa finals. On the other hand, the actor had a professional and positive attitude towards his loss.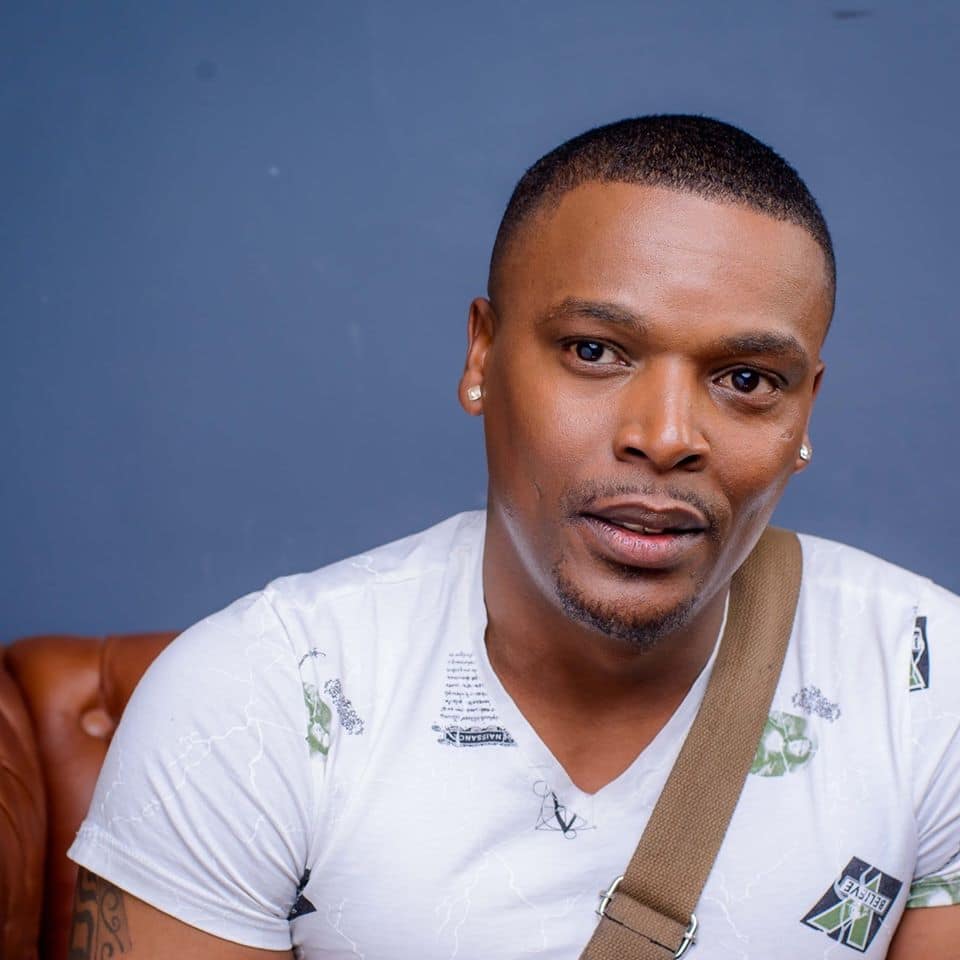 The star is a multilingual as he speaks Xhosa, English, Portuguese, and Afrikaans. The internet will never forget his scandal with a sex worker. Who was on the wrong side of the law? The actor has several TV credits under his name. Read on to know where Clayton Misoya is now.
Clayton Misoya profile summary
Full name: Clayton Luclay Misoya
Date of birth: 25th January 1983
Age: 37 years
Career: Actor, acting coach, voice-over artist, and television presenter
Nationality: South African
Clayton Misoya Instagram: @claytonmisoya
Clayton Misoya biography
The actor was born on 25th January 1983 in South Africa. Clayton Misoya age is 37 years. He grew up in Cape Town and graduated with a diploma in dance from the New Africa Theatre. Misoya kicked off his dancing career upon graduating before becoming an actor. He leads a private life; hence the public does not know anything about Clayton Misoya wife or Clayton Misoya parents. From Clayton Misoya pictures below, you can tell that he is a handsome young man.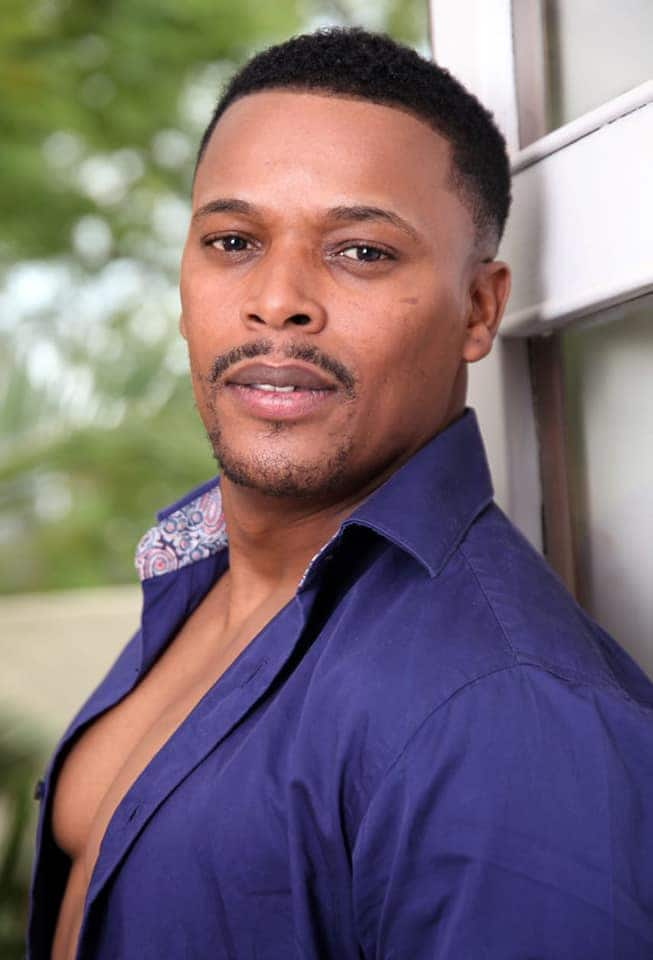 READ ALSO: Fikile Mbalula crowns Kabza, the king of the #LockdownHouseParty
In 2008, he was hired as an executive producer of a popular reality show, Siyabonga of Start Struck, where he showcased his intelligence and passion. He also made appearances in the SABC2 mini-series, Riemvasmaak, the Kyknet drama series, Transito, and a Cape Town presenter in Selimathunzi.
Among the many television series that Clayton has starred in include Backstage, Generations, Interrogation Room, 7de Laan, Hard Copy, Sokhulu and Partners, DSTV mini soap, Seduction 101, and a BBC production, Bones. As a voice artist, he has worked with successful brands in South Africa, such as the Parmalat, Bp Express, Baileys, and Lunch Bar.
Luclay likes playing radio Djing and pool, and his favourite movies are Scarface, Training day, Miami Vice, Goodfellas, and American Gangster. He finds it weird that he travelled by bus from Gugulethu to Jozi.
Who was Misoya's crush?
Luclay Misoya revealed that if he got a chance go on a date, the lucky lady would be Stacy Dash because he had a massive crush on her. She is an internationally known American actress.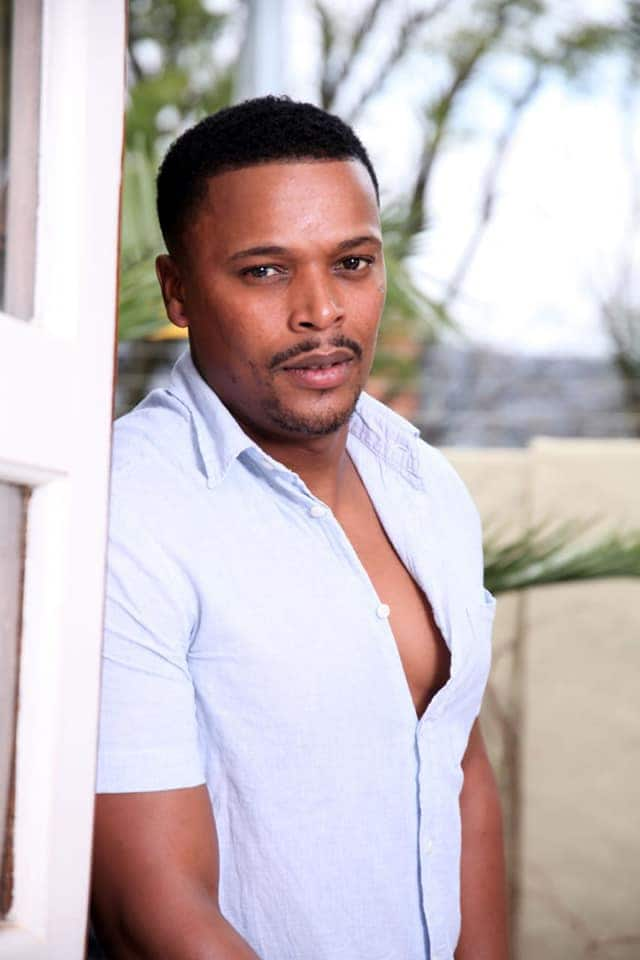 READ ALSO: 6 Mzansi celebs who contracted and recovered from the coronavirus
What happened to Clayton Misoya Big Brother?
He is a former housemate of Big Brother Africa Season 6. While representing his motherland, he was the third runner-up on day ninety-one of the show with two out of fifteen votes. Some of his fans advised him to contest the Big Brother Africa results.
Why did a prostitute sue Clayton?
The lady accused him of assaulting her and refusing to pay after she offered him her services. The two met in Norwood's pub, and they had a great time afterwards in his modest apartment. According to the woman, things went out of control in the morning when he pretended not to know her.
The complainant refused to record a statement at the police station so that the cops could detain him for a few days as he waited to appear before the court. Although she demanded R1,000 out of court settlement, his friends helped him to pay her R500. Clayton never commented on the issue; therefore, the public could not use one side of the story to determine who was wrong or right.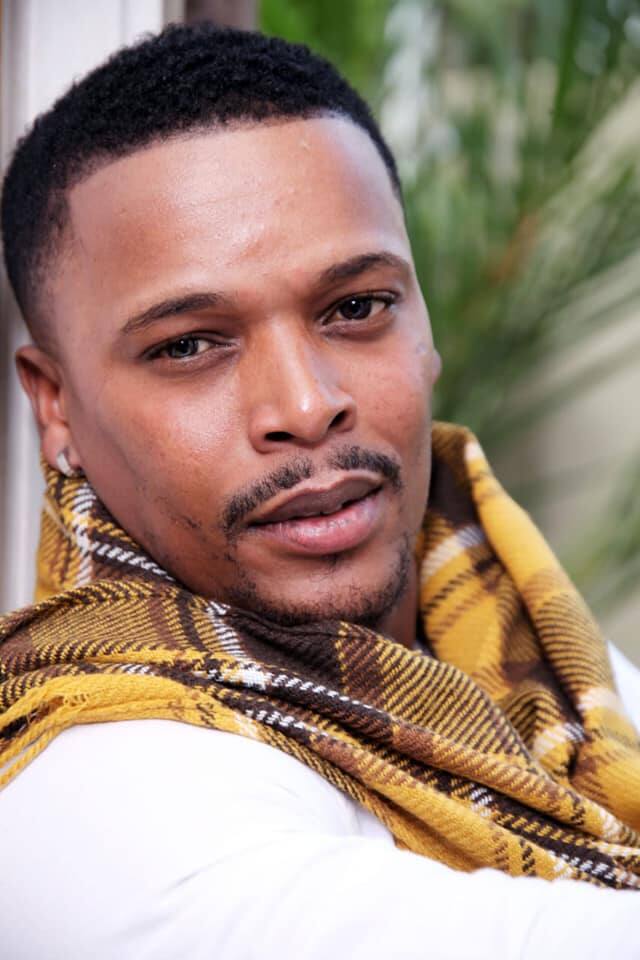 READ ALSO: AKA is getting his daughter Kairo ready for a life of fame and fortune
Briefly.co.za reported on Saturday that the rapper, AKA, is educating his daughter, Kairo, how to handle the disadvantages of being famous and the impact that fame will have on her life. Kairo's Instagram account already has a million followers.
Clayton Misoya Skeem Saam
Clayton Misoya, was introduced into the show to stop Kunutu and Maphuthuma's wedding. The show airs on SABC1 every weeknight at 1830hrs. Other talented actors of who breathe life into the series are Lerato Marabe, Austin Rethabile Mothapo, and Mogau Paulina Motlatswi.
In the drama series, Levison is the closest and most trusted friend of Marothi; therefore, he knows his best friend's past mistakes that might put him behind the bars of prison for good. Will Levison protect or betray his friend?
Rare pictures of Clayton that you should see
Here are pictures of Misoya that most of his supporters have never seen.
1. Does he have a look-alike?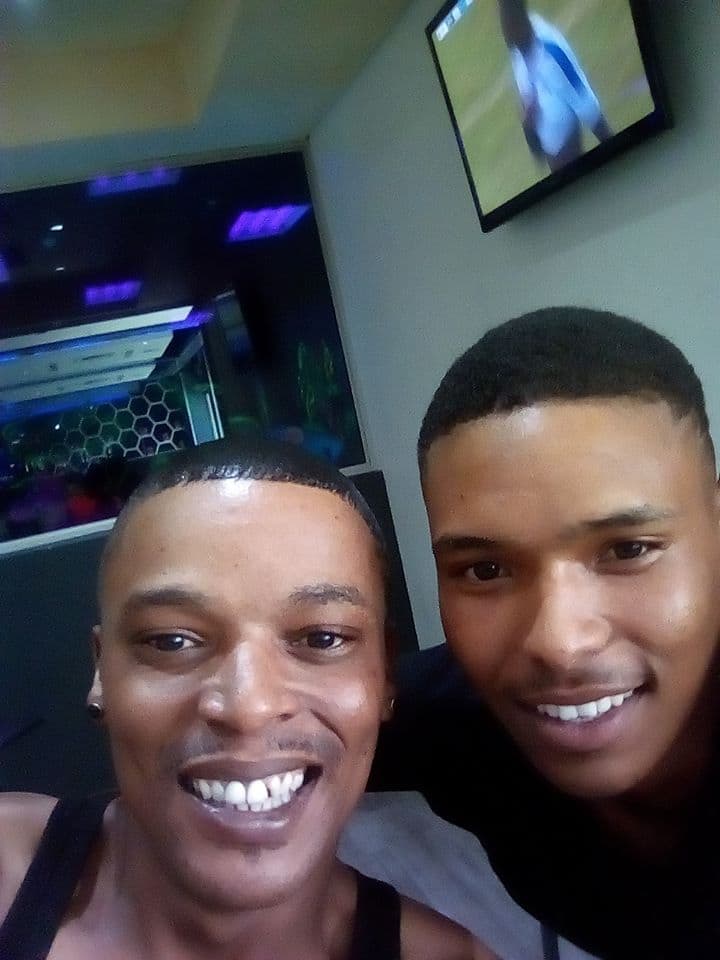 The star is all smiles with someone who shares a striking resemblance with him. Surprisingly, they may not be related by blood. Mzansi Twitter detectives will solve this puzzle within seconds.
2. He looks great in official attire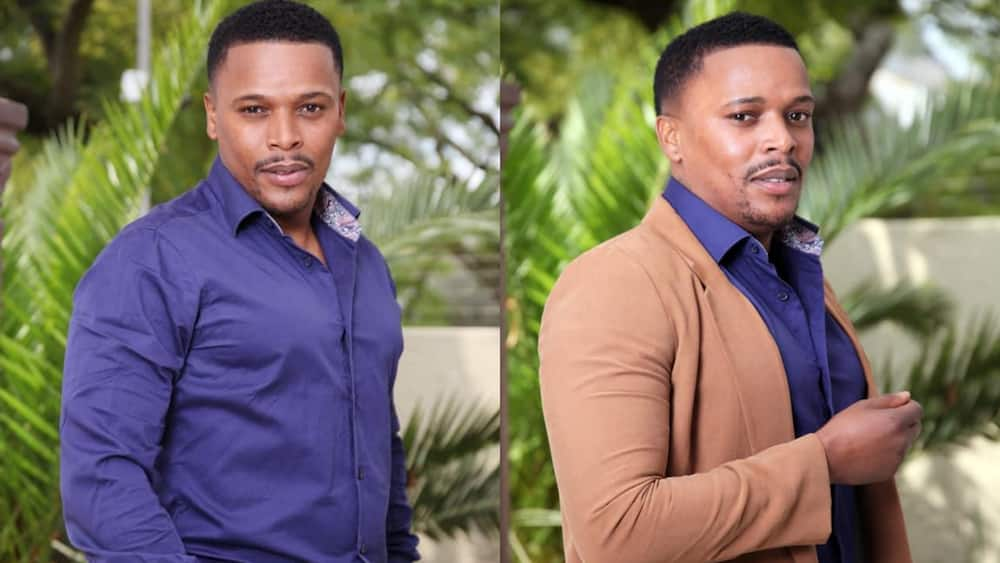 Some days require a lot of seriousness and focus. Learn from him how to rock your suits. He describes himself as a perfectionist, and he is in love with taking selfies.
3. The actor loves working out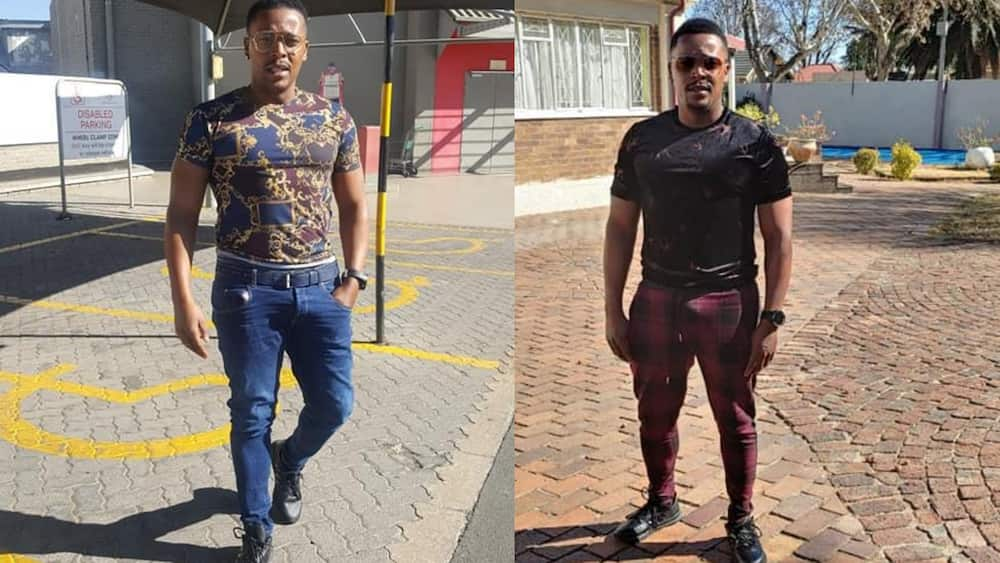 He is serious about keeping fit and maintaining an eye-catchy appearance.
Clayton Misoya is a unique element in any original script. He has always been an asset in most of the shows that he has acted him. His ability to portray many roles is mesmerizing and attractive to many soapie lovers.
READ ALSO:
EFF cancels birthday celebrations: Observes Covid-19 fallout instead
The Kiffness release a parody song poking fun at renewed liquor ban
Minnie Dlamini Jones takes a stand against trolls: Reveal their names
Source: Briefly News