Aubrey Qwana bio: age, partner, family, accident, career, discography, profile
Get amazing details about your favourite celebrity Aubrey Qwana, who is a famous South African rapper, producer, arranger, and designer. He has managed to capture the hearts of many music lovers for his unique blend of Maskandi, Mbaqanga, Arna Zion, Hip Hop, and R&B. He has worked with other famous artists like Sho Madjozi, Emtee, EStilo Magolide, DJ TIRA, Major League, and Makwa Beats.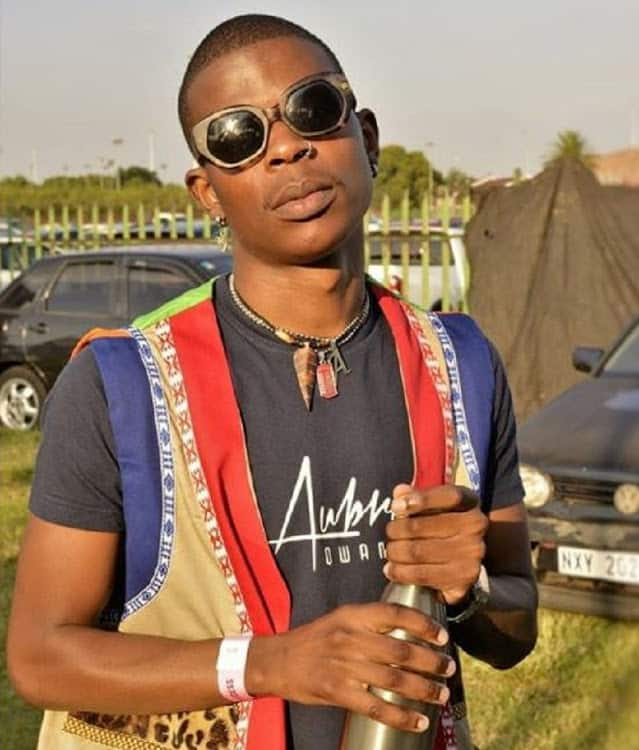 Unlike other musicians, Aubrey Qwana music is very personal as he uses it as a tool to tell about his life history and the experiences he has gone through. Despite not being in the industry for many years, he already boasts of a gold single with Ngaqonywa, making him one of the most sought after artists for collaboration in South Africa. Read more on this article to learn about his family, accident, profile, among other exciting things.
Aubrey Qwana profile
Stage Name: Aubrey Qwana
Real Name: Aubrey Qwana
Occupation: Rapper, Singer, Songwriter, Producer, Arranger, Designer
Year of Birth: 1993
Aubrey Qwana age: 27 years old
Place of Birth: Ulundi, KwaZulu-Natal
Aubrey Qwana home town: Ulundi, KwaZulu-Natal
Gender: Male
Nationality: South African
Marital Status: Single
Aubrey Qwana Twitter: @aubreyqwana
Aubrey Qwana biography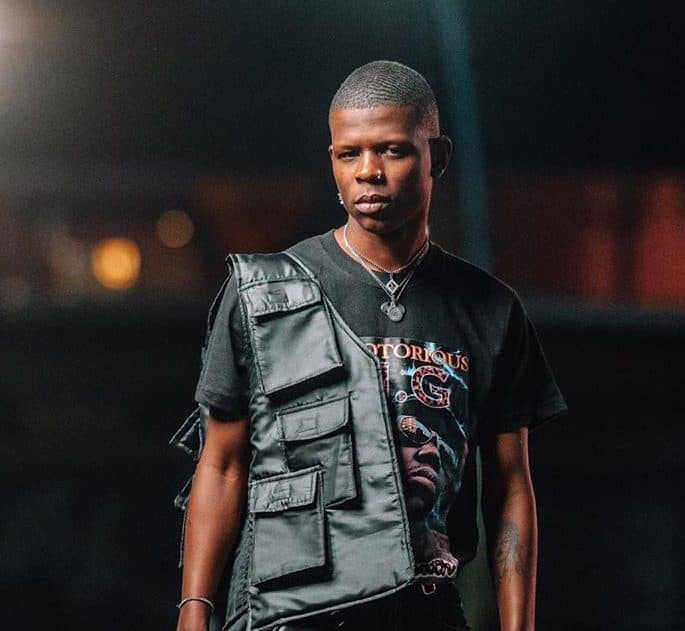 Below is all the info you would love to know concerning your favourite artist.
Background info
The singer hails from Ulundi, KwaZulu-Natal, South Africa. That is where he was born and brought up before starting his music career. In 2019, something unfortunate happened: he was involved in a fatal car accident that left him almost dead. He was on his way back from Denver with his manager when his Mercedes Benz C-Class burst into flames.
READ ALSO: Mason Mount bio: age, stats, Instagram, what did Messi say about him?
His manager, Celimpili Manyarhi, was the one driving when the accident occurred. The accident was so severe that the entire car got burnt. Fortunately, nobody in the vehicle sustained injuries. They were lucky enough to escape before they caught fire.
When asked about the incident, the artists termed the whole thing as an act of witchcraft. The car was said to be worth around R700,000, but he neither reported the incidence to police nor claim compensation from the insurance company as the vehicle was not insured.
Career
He has built his name in the music industry by dropping hit after hit, claiming more fans to himself. His unique delivery of tribal flavours in his music has made him famous and claim more fans.
His debut came in 2019 after recording and releasing several hit songs, including Ngaqonywa featuring DJ TIRA, Uhamba Nobani featuring Sho Madjozi, among other hit songs.
Ngaqonywa became a great hit, spreading like wildfire across South Africa and beyond. The recognition and support from his fans motivated him to release the impressive Unplugged EP in April 2020 with the help of Sound African Recordings. The EP received positive acclaim from fans, further, pushing him to the top in the music industry.
He is currently working on releasing another album titled Imvula Mlomo EP.
Education
Little is known about his education, but he is believed to have gone through basic education.
Relationships
The artist has not yet come public about his relationships. When last asked, he said he is focusing more on music. We believe he is eyeing someone by now!
READ ALSO: Rich Mnisi bio: age, real name, wife, website, clothing, prices, profile, net worth
Discography
Below are his albums and songs:
Aubrey Qwana albums
Unplugged EP (2020)
Imvula Mlomo EP (2020)
Aubrey Qwana songs
Molo
Ngaqonywa
Ngakwenzani ft. Emtee
Ngicel' ubuye
Uhamba Nobani ft. Sho Madjozi
Umbhulelo Lyrics
uKiss
Umendo
Contact details
He is active on social media with several thousand followers across his social media accounts. You can follow him through these channels to get his music and more:
Aubrey Qwana Instagram: @aubreyqwana
Aubrey Qwana Facebook: Aubrey Qwana
FAQs
Below are the frequently asked questions and answers concerning the artist:
Who is Aubrey Qwana's mother?
His mother's name is Audrey Buhlebakhe. Unfortunately, she passed in 2004 when Qwana was only 12 years old.
Is Aubrey Qwana married?
He has not declared to the public his relationship status.
Aubrey Qwana has been through hell, and that has inspired him to release songs that are personal, touching, and inspiring. He is also known to have a good rapport with young people, where he acts as a mentor. We wish him all the best in music and in his future endeavours.
READ ALSO: Khanyisa Bunu bio: Age, husband, family, career, comedy special, Scandal, profile
Briefly.co.za reported about Khanyisa Bunu age, family, career, and scandal on 6th August 2020. For those who do not know her, she is a South African stand-up comedian, author, and actress whose origin is Eastern Cape.
Bunu has performed in different parts of the world, making thousands laugh owing to her hilarious punch lines, which most South Africans can relate to.
READ ALSO:
Nicky Greenwall bio: age, children, husband, parents, education, career, profile
Tebello Sukwene bio: age, spouse, siblings, songs, albums, profile, facts
Alexandra Cane bio: age, Black Coffee, job, weight loss, hot pictures, profile
Source: Briefly.co.za