Gigaba drama: Case postponed as Malusi hitman claims come to light
- Norma Gigaba was emotionally strained by her evening in a jail cell away from her children
- The former minister's wife appeared in court with a fleet of SA's best lawyers at her side to face charges of damage to property and crimen injuria
- This comes as a report details how Malusi Gigaba opened a case claiming that hitmen were hired to target him
PAY ATTENTION: Click "See First" under the "Following" tab to see Briefly.co.za News on your News Feed!
After a dramatic arrest carried out by the Hawks on Friday, Norma Gigaba spent an emotional evening in a jail cell.
The mom of two has bounced back hard, hiring top tier lawyers including Dali Mpofu and Tembeka Ngukaitobi to help her face charges of malicious damage to property and crimen injuria.
With the case postponed until September, attorney Victor Nkwashu commented on his client's situation:
"She's a bit traumatised because of spending a winter night in custody away from her children. She was coughing a lot on Saturday but she is in good health."
The court heard how Norma had been arrested in front of Malusi for damaging a Mercedes-Benz G-Wagon lent to him by a friend, allegedly in a fit of jealousy, accordngtoNews24.
In addition to this, the mother allegedly trashed the ex-minister's study and called his friend, Peterson Siyaya, to threaten and insult him.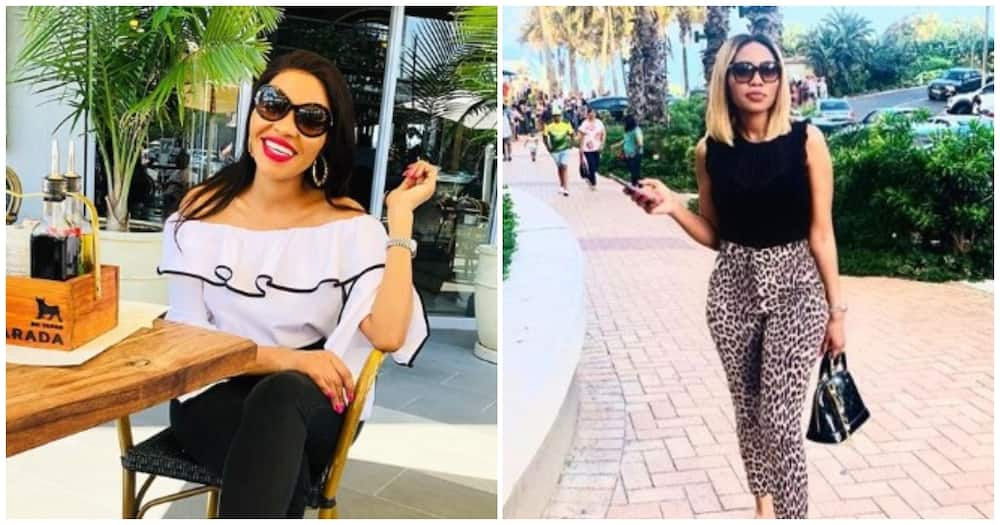 READ ALSO: Norma Gigaba released: Former minister's wife out on R5 000 bail
The matter is set to be transferred to the regional court due to the damages amounting to over R100 000. Mpofu revealed that he intends to challenge the validity of her arrest.
As for Malusi Gigaba, City Press revealed that the former minister had reported an alleged assassination plot to the police in May.
The report claims that sources close to the couple were aware of marital difficulties for some time now.
This alleged hit attempt is under investigation after Gigaba was tipped off that the plan was meant to be carried out during a visit to KwaZulu-Natal.
A family friend that spoke to the publication says 'things are bad in that household', continuing to say that:
"Malusi is fearing for his life. On top of that, things are messy in his marriage as he is dealing with the domestic issues. They live under the same roof, but there is no relationship between them ... As friends, we are also praying that they fix things or decide if they separate for good, as this is not good for both."
Earlier, Briefly.co.za reported that the arrest had taken place on Friday evening when the Hawks had closed in on the Gigaba case.
Norma had managed to make bail on Saturday after the dramatic ordeal had unfolded, with the amount set at R5 000.
Numerous citizens had questioned the former minister's reasons for wanting to see the mother of his children behind bars.
Enjoyed reading our story? Download BRIEFLY's news app on Google Play now and stay up-to-date with major South African news!
Source: Briefly.co.za