Ntando Bangani bio: age, songs, albums, record label, awards, house, profile
Ntando Bangani is a South African afro-pop soul singer and businessman. Popularly known to his fans simply as Ntando, the successful singer is widely known in South Africa for his mellow style of music and racking up several awards along the way. He even has albums that have now attained the coveted platinum level.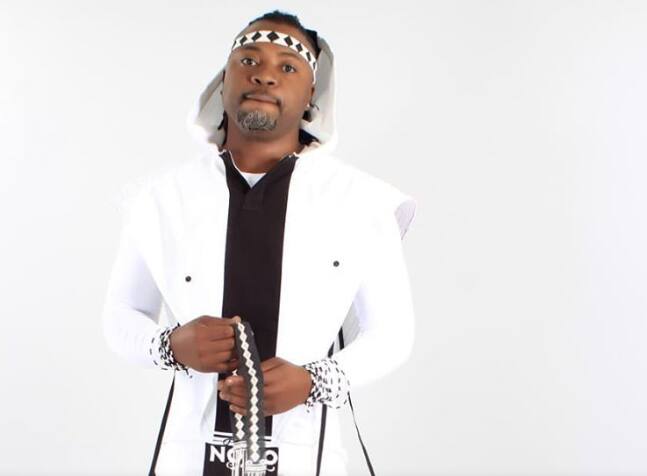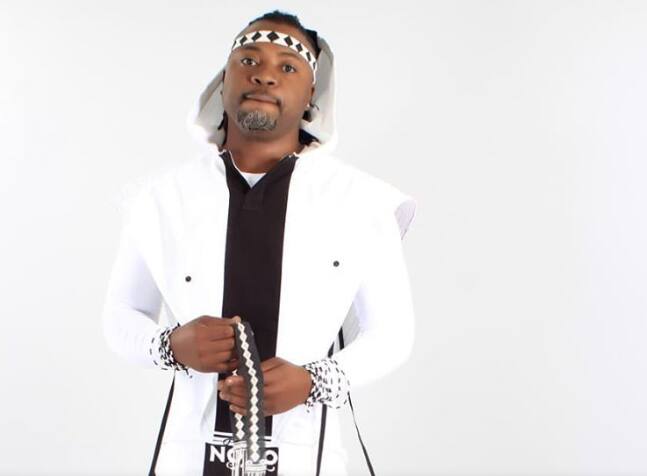 He is a committed family man who takes care of his loved ones. He has gained enough experience, including brushes with death in the past, to provide him with a proper perspective on life. What is Ntando Bangani age? Find out this and much more about the successful artist.
Ntando Bangani profile summary
Real name: Ntando Bangani
Ntando Bangani date of birth: October 16th, 1981
Place of birth: Nelspruit, South Africa
Age: will be 39 years old later in 2020
Nationality: South African
Ntando Bangani Instagram: @ntando_official
Facebook: @ntandobanganimusic
Twitter: @ntando_official
Occupation: Singer and businessman
Famous for: His mellow style of music and racking up several awards
READ ALSO: Khanyisa Bunu bio: Age, husband, family, career, comedy special, Scandal, profile
Ntando Bangani biography
Where was Ntando Bangani born? Ntando grew up in the Kagiso Township of West Rand in Johannesburg after he was born in Nelspruit. He grew up with his family consisting of an extremely religious mother, Nobuntu Bangani, and brothers, Velile Bangani and Robin.
Career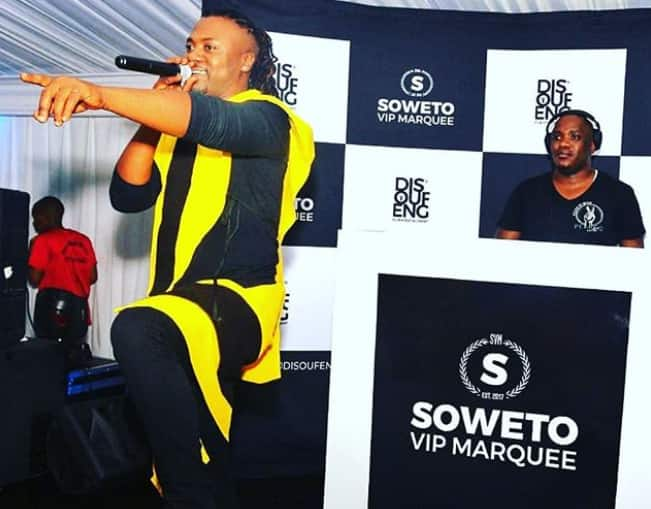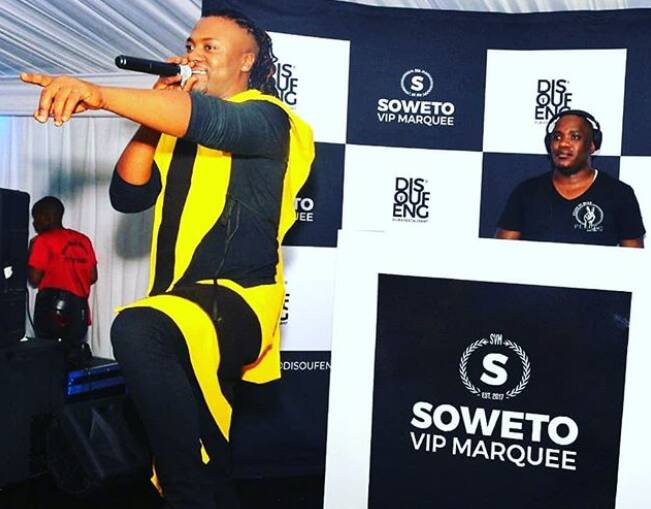 Ntando began his career in 2003 after releasing his first album titled Kwantu, the first of several Ntando Bangani albums with classic and timeless songs. People loved the Ntando Bangani songs in Kwantu to the extent that it attained platinum status. In the process, it launched the artist to stardom and SA's household name. In past interviews, he has explained that he was always motivated by some of the best in artists such as Bob Marley and Michael Jackson.
Following Kwantu, he released his second album, Imvelaphi, which went triple platinum and racked him multiple awards. One of the most memorable Ntando Bangani awards was the Song of the Year at both the SAMA's and the Metro FM awards with his hit song Dali Wam. He also bagged the Best Album, Best Newcomer, and Best Male Artist awards.
His third album, Uhambo Lwam, that was released in 2008 got platinum success as well. It saw him perform in several countries like South Africa, Namibia, Botswana, Germany, France, and India on tour in mid-2009. In 2009, he partnered with EMI/CCP Record Company to release his solo recordings. This partnership led to the release of Inqubela, a 12 track album that made him win the Best Pop Album category in the 2010 SAMA awards.
The fall from TS Records
Unfortunately, in 2007, Ntando and another musician, Siphiwe "Brown Dash" Mpamile, had a negative brush with one of Ntando Bangani record labels, TS Records. Despite the seemingly immense success that Ntando had at the time, he went on record and stated that TS was not fair on him and that he did not make as much money. The two musicians were rumoured to start their recording label the same year in April.
The comeback
Despite the success he was enjoying, leaving TS records led to his career declining, and Ntando went broke. He even lost his Ntando Bangani house after the bank repossessed the property. However, in 2017, he made a comeback and signed with Muthaland Records. Even though he lost everything while under TS Records, he held on to music, which is why he was able to make his comeback.
In June 2018 SAMA awards, he was nominated for Best Afro Pop category for Mayibuye album, up against former TS records artists Zahara, Mafikizolo, Robbie Malinga, and Blaq Diamon. Reports suggest that he made peace with TS. He established Ntando Bangani recording label called Born Fire that is in Jo'burg.
Ntando Bangani albums
Apart from Kwantu, Imvelaphi, Uhambo Lwam, and Mayibuye, he has other albums:
Nono
Monday To Sunday
Izaga Proverbs
Inqubenko
Umathandana
Inqubela
Ntando Bangani songs
Ntando has attained so much success and popularity that the Ntando Bangani songs are now international. These jams include:
Nono
Dali
Ndiyamthanda
Kuwe
Abangani Bamanga
Emlanjeni
Uyakhumbula
Nguwe
Izolo Lam
Ngomso
Ungayiphuli
Ngumntu onjani
Dali Wam
Unozala
Ngaphandle kwakho
Ubobhala
Ndonile
Mbali
Kulikuni
Mayibuye
Themba Lam
Nkosazana
Ixesha
Akekho Omunye
Umhlaba Wam
Umehluko
Nomthandazo
Ubolalela
Njalo
Izolo
Monday To Sunday
Ntando Bangani awards
He won such awards:
South African Music Award for Artist of the Year – 2006
South African Music Award for Record of the Year – 2006
South African Music Award for Best Afro Pop Album (Progress) – 2010
Aside from owning his label, he is also the sole proprietor of a hair salon in Johannesburg. The salon and label share the name Born Fire. He purchased a new house and a classy Mercedes Benz CLS 500 worth R500,000. He also owns a couple of motorbikes.
Ntando Bangani wife and children
He was married to Mamoroka Manana for around five years until they split up in 2013. The break was amicable. Presently, he is happily married to the beautiful Pumelina Nauda Bangani, that he dedicated the Mamiya song.
The artist has two children with his ex-wife, a boy and a girl. With the current wife, he has one child bringing the total to three. Ntando Bangani children are Kumkani (12), Lwandle (9), and Wakhe (4).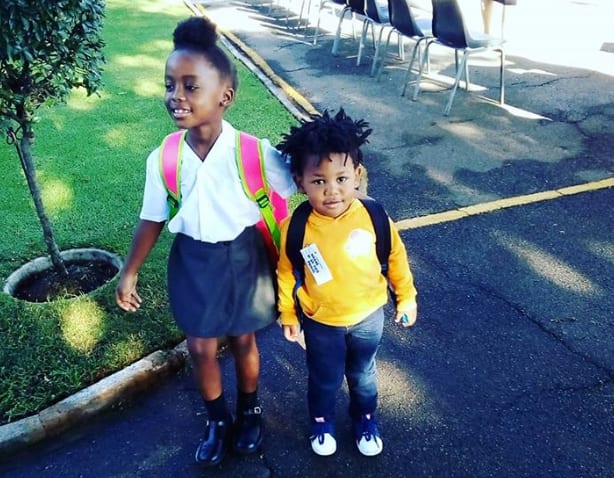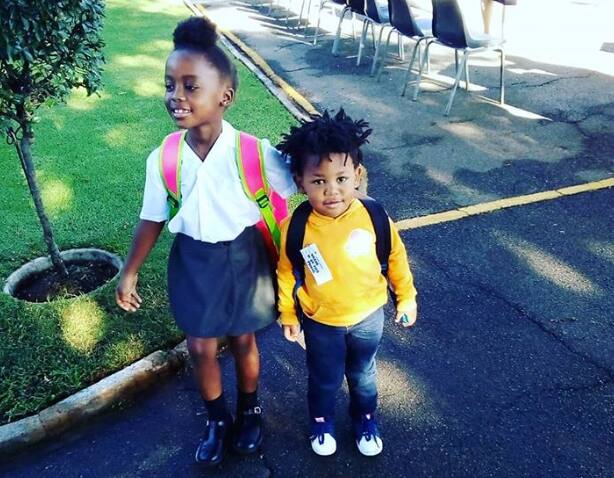 READ ALSO: Siyasanga Papu bio: Age, nationality, home town, TV shows and movies, profile
Accident
Last year, he had a brush with death that gave him a whole new appreciation of life and family. He was driving his Mercedes-Benz CLS 500 when a woman rammed into him. The accident happened on the corner of 3rd Avenue and 4th Street in Linden, Johannesburg. The Benz was written off but, luckily, neither of them was hurt. Additionally, neither of the drivers had passengers.
Ntando reported that the woman told him her brakes had failed. The singer was on his way to the studio to have a session with Robin Walsh. The musician was lucky to have survived the accident, and he was extremely grateful for the outcome.
Latest news
Earlier last month, Ntando had a negative experience with his Mercedes again. He took it for servicing at the Constantia Kloof dealership, but they did a shoddy piece of work. For example, the seatbelt was not working properly after he went to collect it with his son. Any efforts at reaching the manager for an escalation of the issue bore no fruit. However, the issue was fixed to his satisfaction.
Ntando Banagani has a unique story among artists. This is because everyone knows how hard a comeback is in the industry. However, through sheer hard work and passion, he was able to do this and is now thriving. His life story is truly an inspiration to many.
READ ALSO: Rich Mnisi bio: age, real name, wife, website, clothing, prices, profile, net worth
On 7th August, Briefly.co.za published Rich Mnisi's bio. Rich is a young, successful South African fashion designer who finds inspiration in African heritage and pop culture. He is the founder of OATH Studio.
Born on 14th December 1993, Rich Fumani Mnisi's dating life is confusing. He has been rumoured to be romantically involved with the gorgeous Boity Thulo, while others believe that he is a member of the LGBTQ.
READ ALSO:
Tebello Sukwene bio: age, spouse, siblings, songs, albums, profile, facts
Alexandra Cane bio: age, Black Coffee, job, weight loss, hot pictures, profile
Aaron Moloisi bio: age, wife, parents, family, car, profile
Source: Briefly.co.za