The world has witnessed the fall of several global billionaires, including Eike Batista, Allen Stanford, Elizabeth Holmes, and India's UAE based businessman, BR Shetty. BR's success story is one of clear vision, hard work, and powerful political connections. He migrated to the UAE in 1973, with only $8. By 2020, he owned NMC Health and other companies with a global reach. However, all the hard work came tumbling down in December 2019, after Muddy Company, a US-based short seller, revealed potential fraud at NMC.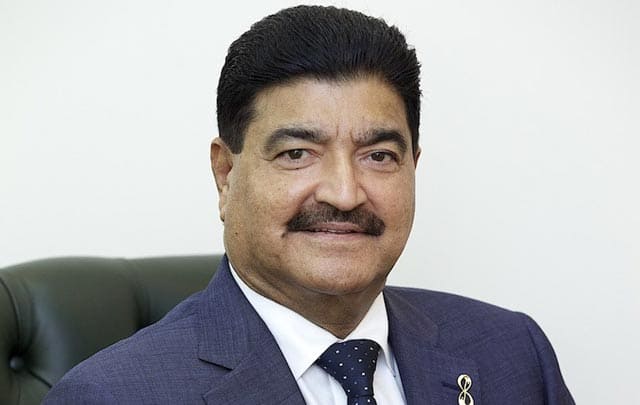 A report by BR Shetty Al Jazeera unveils the billionaire's story and how political conspiracy in the United Arab Emirates has played a part in the scandal. Below is the full story of the businessman's life, success story, and the eventual fall.
BR Shetty profile summary
Full name: Bavaguthu Raghuram Shetty
Date of birth: 1st August 1942
BR Shetty age: 78
Marital status: Married
BR Shetty nationality: Indian
Profession: Businessman
BR Shetty personal life
B.R originates from Kapu, Karnataka, South India. BR Shetty parents were farmers from Tuluva ethnicity. He studied pharmaceuticals in Manipal, India. In 2016, he was awarded Honorary Doctorate from the Middlesex University in Dubai.
He married Dr. Chanrakumari Shetty, and together they had four children: three daughters and a son. BR Shetty spouse is the NMC Group Medical Director, while BR Shetty son, Mr. Binay, is BRS Ventures CEO and vice-chairman. Other BR Shetty children have focused on other ventures that are doing well.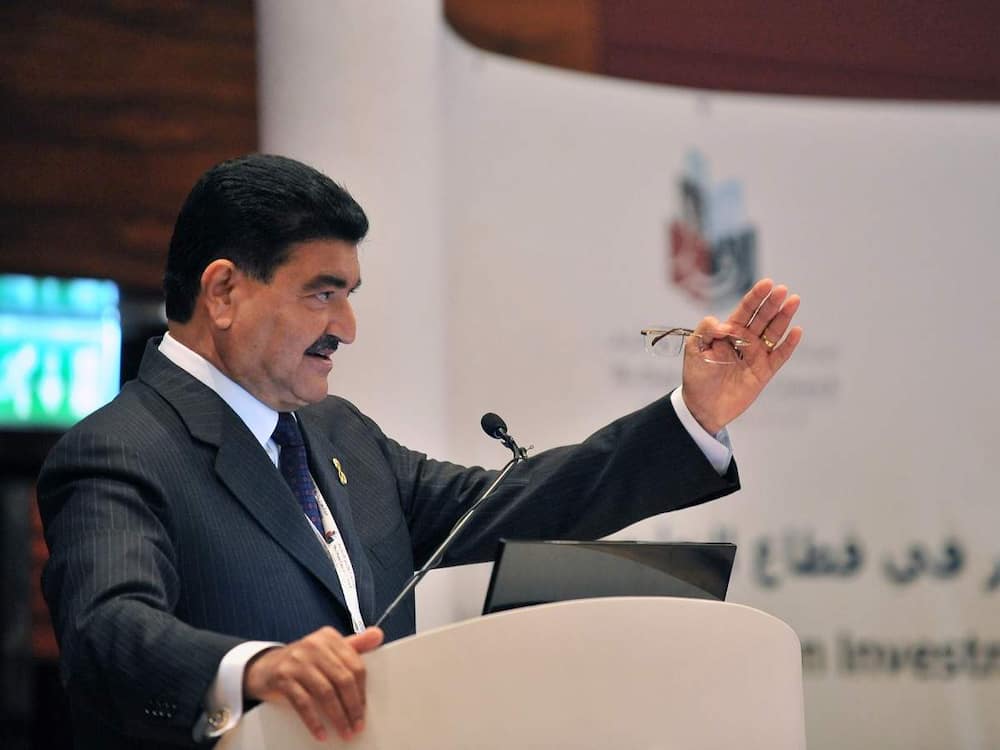 BR Shetty success story
BR Shetty served as Udupi Municipal Chairman after winning elections in 1968. After his relocation to Abu Dhabi in 1973 with only $8, he worked as UAE's first medical representative. Later in 1975, Shetty founded the NMC (New Medical Centre Health) with his wife as the only physician. The facility, which started with a two-room apartment, has grown over the years to become UAE's biggest private healthcare centre. NMC operates in 8 countries, including Brazil, UAE, Italy, Colombia, Spain, KSA, Denmark, and Oman, providing services to more than 4 million patients in a year.
NMC Health was also listed on the London Stock Exchange under premium, making it the first company from Abu Dhabi and the first healthcare organization from Gulf Cooperation Countries. It was also listed on the FTSE 100 Index. The following are other events in his success story.
1980: The businessman gained control of the UAE Exchange, which has over 800 direct offices in more than 31 nations.
1981: He established NMC Trading
2003: BR established the NMC Neopharma, a pharmaceutical production company in UAE.
2012: He established a specialty medical facility in Khalifa City, Abu Dhabi, after raising $330 million from NMC's IPO on the LSE.
2014: He took over Travelex, one of the largest foreign exchange organizations based in the UK, with 1300 ATMs and 1500 stores in 27 nations.
2016: He established the first medical university in Abu Dhabi. He also won the Indian Business/Professional Group chairmanship elections. He built a medical facility in his hometown, Udupi, Karnataka. The hospital is in addition to the ones he has in Nepal (2) and Egypt (1).
2018: Formed Finablr to consolidate the financial brands he owns before listing on the LSE. Finablr is the holding firm for Travelex and UAE Exchange, his money remittance companies.
BR Shetty net worth
In 2019, BR appeared on Forbes billionaire list at number 42 in India and 804 globally. His net worth was estimated at $3.15 billion.
BR Shetty cars are mainly Rolls Royce, and he owns a private jet. Among Br Shetty house possessions are two whole floors on the world's tallest skyscraper, Burj Khalifa.
In 2017, the businessman planned to invest $157.3 million (Rs 1,000 crore) in the production of a film based on the Mahabharata story from Randamoozham's novel. The anticipated most expensive BR Shetty movie was halted in 2019 because of creative problems.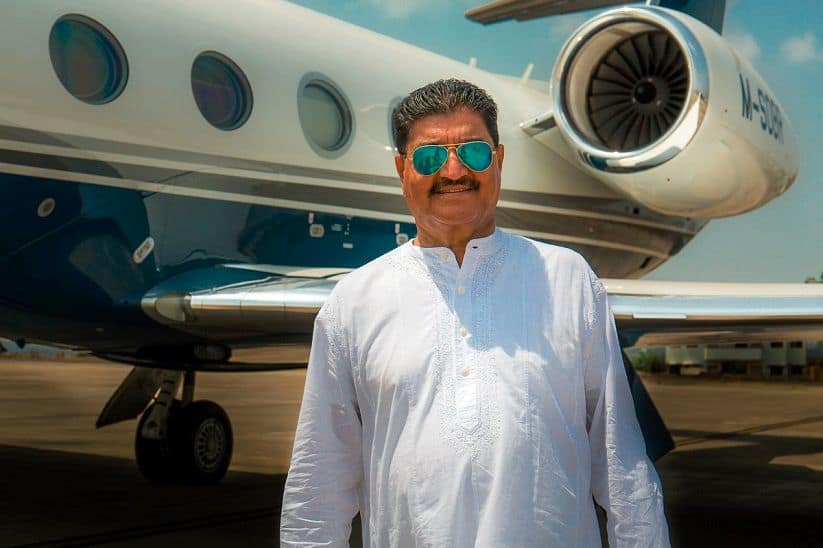 READ ALSO: The stories, facts, and figures of the top 10 richest people in the world
The fall of B.R Shetty
On 17th December 2019, an American investment company, Muddy Waters, published an incriminating report on the finances of NMC Health. This was the beginning of the fall of the empire that Shetty had built for more than four decades. Muddy Waters, which is managed by Carson Block, focuses on short selling. The firm earns when the price of a company's stock goes down. In the publication, it announced a short position and went on to reveal potential understated debt, asset overpayment, and inflated cash balances.
Further investigations discovered NMC had understated its debt at $2.1 billion instead of $6.6 billion. The debt includes 75 debt facilities from more than 80 financial institutions. His financial company, Finablr, discovered that $100 million worth of cheques had been issued without the board's knowledge. Other forms of fraud, including shareholding problems, have unraveled in Shetty's firms, a situation Block says was never anticipated.
The following events have happened ever since the Muddy Waters publication.
Feb 2020: Shetty resigns from the board of NMC Health as director and non-executive member. Other top management personnel at his companies have since resigned or fired.
March 2020: UAE Central Bank orders the UAE Exchange to cease all new transactions to allow for investigations.
April 2020: MNC goes into Administration in the United Kingdom because of insolvency to enable asset leverage and repayment of creditors.
April 2020: BR's assets and that of his family are seized under the Central Bank of UAE orders.
After the financial irregularity allegations and on-going investigations, Shetty was dropped from the Forbes billionaire list. The NMC and Finablr have since been removed from the LSE and the FTSE 100 Index. The businessman has left the UAE for India. He vows to clear his name, claiming he is a victim of fraud and malpractice in the NMC Health.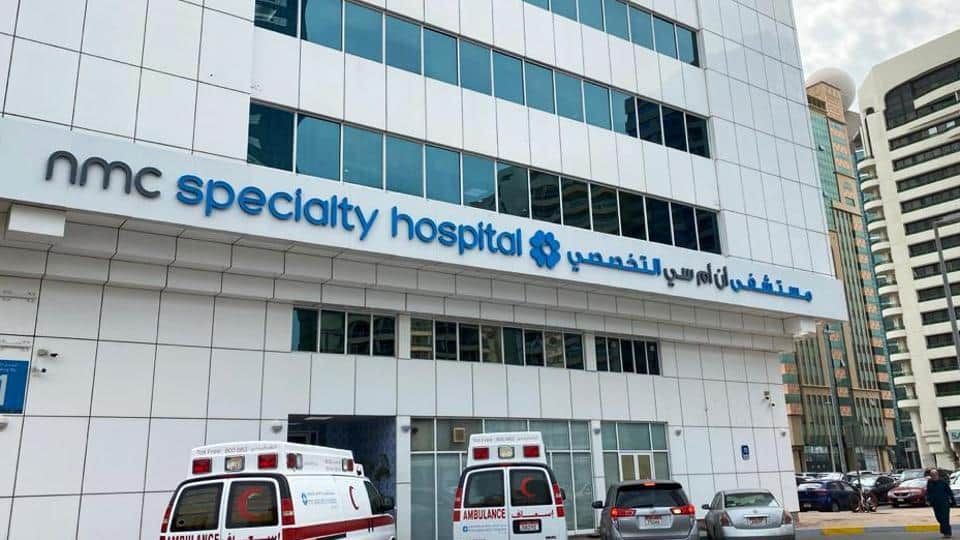 READ ALSO: Richest African-Americans of 2020: These people are balling
Frequently asked questions
Ever since BR Shetty news broke out, many have been left with unanswered questions. Those close to him describe him as a humble man who never shies away from narrating his success story. The following are some of the frequently asked questions.
What happened to BR Shetty?
Carson Block's Muddy Waters investment company published a report on December 2019 on potential fraud in the NMC Health with the aim of short selling. The revelations led to further scrutiny of the BR Shetty companies, including NMC and Finablr. Several cases of fraud and corporate governance issues were found, leading to the fall of the UAE's billionaire.
What happened with NMC?
Investigations revealed that the organization had falsified accounts. It had understated its debt by $4.5 billion. The company no longer trades stocks on the London Stock Exchange and was dropped by the FTSE 100 Index. Top management officials, including Shetty, have since stepped down.
Who owns NMC Hospital?
NMC Holdings LLC owns the facility. The parent company is NMC Health, which was founded by BR Shetty. Ithmar Capital Partners Ltd is now the highest shareholder after buying a 9% stake in the company. Ithmar Capital boss, Faisal Belhoul, is now NMC Health chairman after Mark Tompkins.
What happened with UAE Exchange?
Business has not been the same at UAE Exchange after its parent company, Finablr, began facing accusations of financial irregularities. The UAE Exchange ceased all new transactions in March to allow the UAE Central Bank to monitor its compliance with set financial regulations. Only the Wage Protection System was left to run until further notice.
READ ALSO: 4 successful South African celebs without matric certificates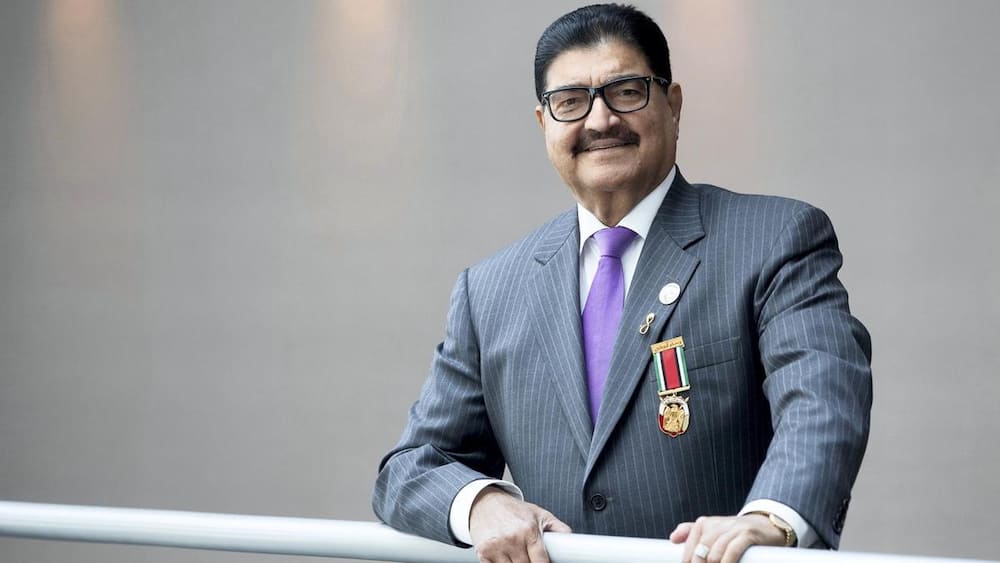 BR Shetty was committed to building a global business empire for the last more than 40 years. He was able to create one of the largest medical facilities in the UAE. Through his vision and philanthropic nature, many people have benefited over the years, and he even received several awards for his work.
READ ALSO: Here are the 10 richest people in South Africa
Briefly.co.za reported in August a list of the most affluent people in Mzansi. Those who made it to the list are business-minded people who have productive investments, especially in the mining and telecommunication industry. Most of them have made it to the Forbes billionaire list. Nicky Oppenheimer is the wealthiest person in South Africa, with an estimated net worth of $5.1 billion.
There is, however, a significant flaw in the people appearing on the top ten list. There is only one rich black person, Patrice Motsepe, who has an estimated net worth of $2.4 billion. No woman made it to the top, an expected norm that needs to change, but there are tons of hardworking women that are making a fortune.
READ ALSO: