The world knows Garry Turner as "The Elastic Man". The Guinness World Records holder for having the stretchiest skin in the world suffers from a rare and incurable medical condition called Ehlers-Danlos syndrome. It is a disorder of the connective tissues that affects the skin, ligaments, and internal organs.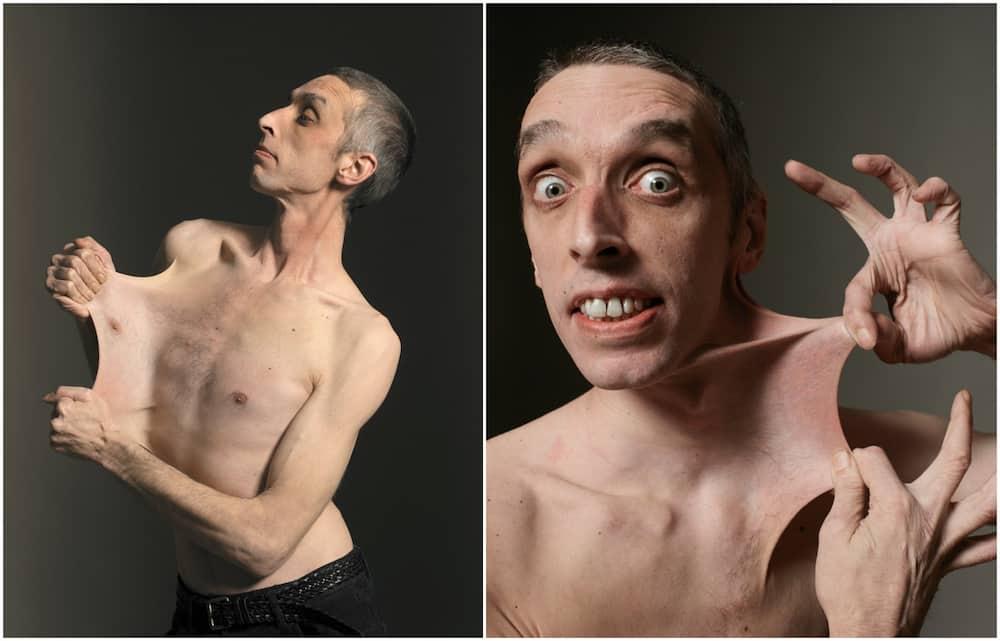 Garry Turner skin stretches to 15.8 cm (6.25 inches) because the collagen that strengthens the skin and determines its elasticity is defective. Therefore, the skin loosens, and joints become hypermobile. In severe cases of Ehlers-Danlos syndrome, blood vessels rupture or collapse.
Garry Turner profile summary
Full name: Garry Turner
Year of birth: 1971
Age: 50 years as of 2021
Career: Actor
Garry Turner nationality: British
Garry Turner biography
Garry Turner age is 50 years as of 2020. He was born in 1971 in the UK, and he has been holding the Guinness World Record since 29 October 1999. He grew up knowing that he had a unique skin, and his uncles had fun showing him off to their friends when he was a child. Doctors diagnosed him with Ehlers-Danlos syndrome when he was 13 years old.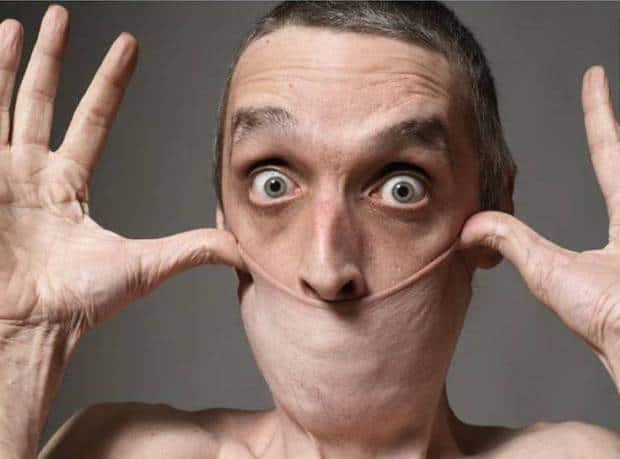 The man's body parts with too stretchy skin are the neck, tummy, arms, and other places with plenty of skin. On the other hand, the skin on his hands and feet is not elastic. Garry Turner condition causes pain in the joints but stretching the skin is painless.
The Guinness World Records holder experienced bleeding and bruises that took a long time to heal or worsened because of his condition. He endured the suffering throughout his school life but quit football and resigned from a construction company job because of his illness.
He is a sideshow performer where he pulls the tummy skin and chest skin over the face, among many fascinating acts. Garry Turner movies include the 2014 hit, He Took His Skin Off for Me, and he also joined The Circus of Horrors team in 2005.
He auditioned for Britain's Got Talent in 2011. Where is Garry Turner now? He performs with a group called the Royal Family of Strange People in London. There is no Garry Turner Instagram or Garry Turner Facebook account.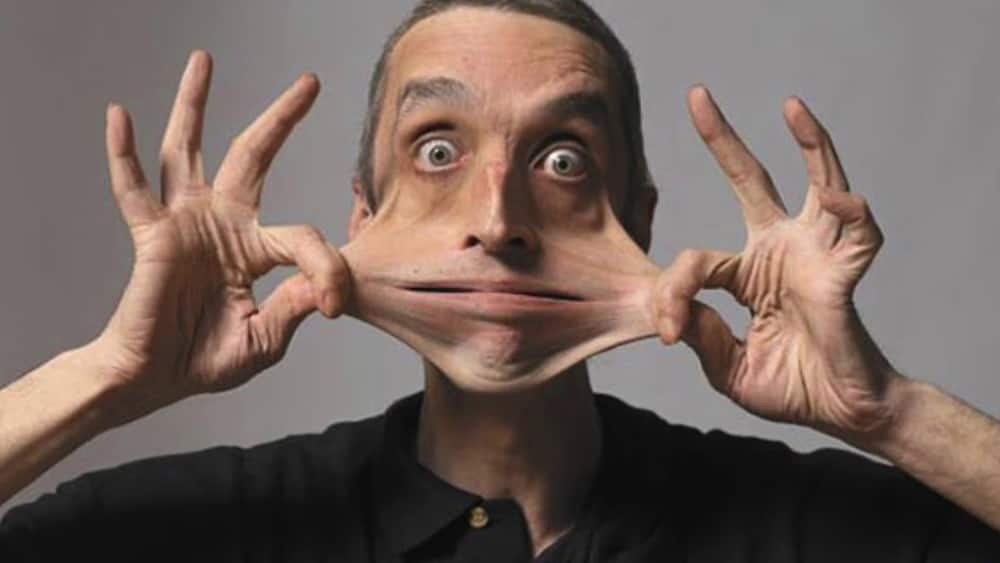 Garry Turner turned the negative aspects of his health into something beautiful and inspiring for people to watch. His stage and film performances are hilarious and stunning. He has a positive attitude towards the pain he experiences, and that is the attitude he imparts to his audience.
READ ALSO: The ultimate wedding songs for the perfect wedding: Top 30 list
Briefly.co.za highlights 30 songs that will fill the wedding venue with joy. A wedding is a blessing that should be celebrated wholeheartedly. Choose the best songs for your wedding to bring the event to life.
The list contains a variety of music genres from gospel to African songs. These wedding songs are selected carefully to suit all types of weddings, including traditional ceremonies. You will be grateful after reading the article because it is the best guide for selecting wedding songs.