When it comes to performing cosmetic surgery that went viral on the internet space, the archive will be incomplete without mentioning Jasmine Tridevil. The obsession of becoming popular led the Florida-born woman to do the unimaginable in 2014 - implanting a third breast in her chest. Her natural beauty plus her unique breast size became the talk of the town after the announcement.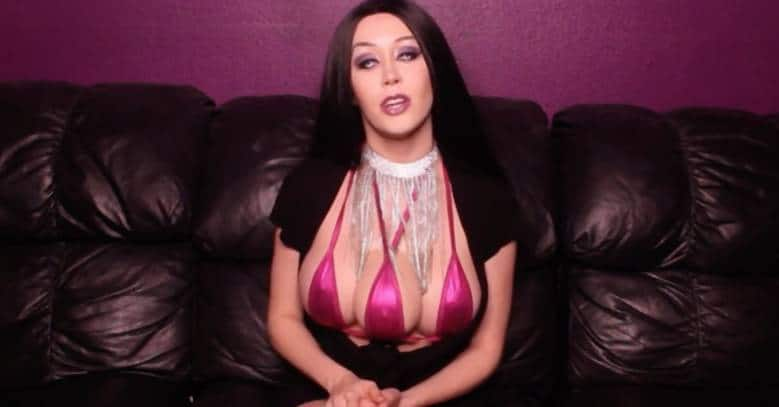 Although the reason behind Jasmine's third breast implantation is still a subject of deliberation, she decided to do it because she was trying to defy traditional beauty standards and purposely make herself unattractive to men. People still doubt her third breast story because surgeons are careful about patients with unrealistic expectations or motivations driven by psychological disorders.
The early life and breast surgery of Jasmine Tridevil
Jasmine is best known as the three-breasted woman. Her real name is Alisha Hessler, and she was born on the 12th of September, 1993, which means Jasmine Tridevil age is currently 27 years. She was born and raised in Florida, United States of America, with her early life filled with aspirations to become a celebrity with her own TV show.
After much frustration from her job as a massage therapist and heartbreaks from men, Jasmine decided to fulfil her long desire to become a reality star by implanting the third breast between her two natural breasts.
The breast's construction was from a silicone and skin tissue taken from her stomach, which was then attached in the middle of her chest. As for the areola, the surgeon implanted a small, circular section tattooed to make it look real.
Before her surgery, she saved about $20,000 for two years from her massage therapy job to carry out the breast implantation. During an interview session that she granted Real Radio FM 104.4, she noted that she contacted more than 50 doctors, but they all turned her down. It was after then that a yet-to-be-named surgeon agreed to the job.
Jasmine Tridevil before and after
Tridevil's mother was so shocked when she heard about the news. According to Jasmine Tridevil, aka Alisha Hessler, her mother ran out of the door when she heard what her daughter did. She said, "My mum ran out the door. She won't talk to me. My dad really isn't happy, he's kind of ashamed."
Moreover, while commenting on how she feels after the surgery, she said, "it just feels like another boob; the only difference is the nipple."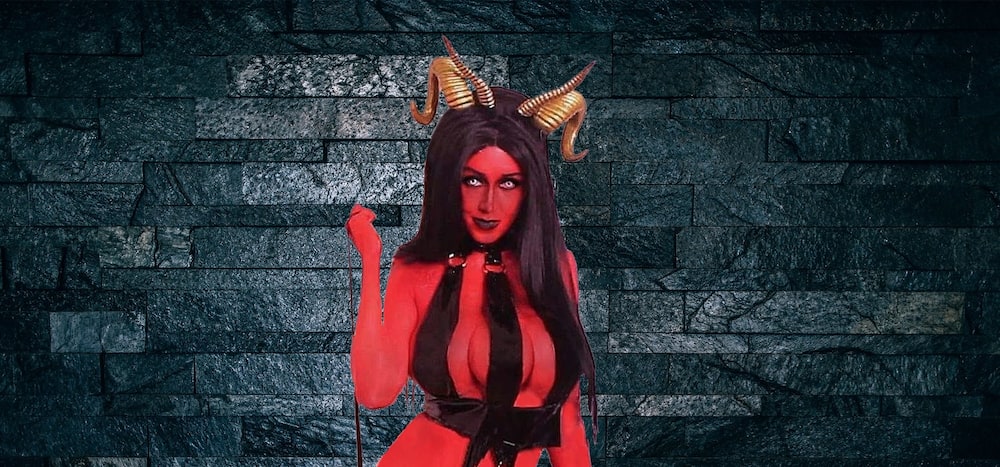 Since the implantation, there has been so much curiosity from different corners in the purported third breast. A short recorded Jasmine Tridevil music video went viral on her YouTube channel. After the video upload on the 10th of August, 2014, there have been more than 6 million views with several comments.
Additionally, her photographs after her breast implantation drew many likes and reposting on different social media platforms, including Facebook. Nevertheless, very few people had the opportunity to look very deeply at her claims to ascertain whether such a modification is feasible.
Jasmine Tridevil GoFundMe
On the 2nd of June, 2019, Tridevil created a GoFundMe account with the tags of dreams, hopes, and wishes to raise funds for a third breast transplant. After she had the acclaimed surgery in 2014, some experts proved it to be a prosthetic implant.
A prosthetic implant is an artificial substitute or replacement of a body part such as a tooth, a facial bone, eye, the palate, a knee, a hip or another joint, the leg, and an arm. In her case, her third breast implantation was considered to be an artificial device.
After she has grown to adore the three-breasted figure, she aims to make real the fantasy. As such, she needs $50,000 to perform surgery and an additional $20,000 for emergency purposes, which brings the total amount to $70,000.
Jasmine Tridevil Born to Serve
After going viral for her three boobs, Jasmine came up with a BDSM-themed music video. In the single, which she titled Born to Serve, she acted as the devil having two horns with her three acclaimed breasts. She chilled on a sofa while some men danced around her wearing underwear.
Social media engagements
Even though the three-breasted woman has become controversial on social media, she manages to get some followings on her social media platforms. For instance, Jasmine Tridevil Instagram page with the username @jasminetridevil has more than 5,000 followers, and on official Jasmine Facebook page with the username @JasmineTridevilOfficial, she has only 6,281 followers.
More so, on her Twitter handle with the handle @JasmineTridevil, she has 7,045 followers. However, on Jasmine Tridevil YouTube channel, there are more than 9,000 subscribers. Since she joined the YouTube community on the 10th of August, 2014, her videos have been viewed more than 6.5 million times.
The controversy that Jasmine Tridevil raised with her third breast implantation is still a concern to many today. Even though she claimed that the surgery was real, a curious mind is tempted to ask why she needs another implantation based on what she wrote on her GoFundMe account. Also, while no one knows what Jasmine Tridevil now plans next, she seems to be having some fun with the videos she uploads for her "demon."
READ ALSO: Josephine Myrtle Corbin: 4 shocking facts about the 4-legged woman
In a related story, Briefly.co.za also shared an interesting story about Josephine Myrtle Corbin, the woman who took the world by surprise when she was born with four legs and two sets of genitals. The interesting part is that she came to the world and lived a healthy life.
As you will discover from the post, Corbin became a sideshow performer because of her exceptional looks and made some money in the process. Also, she got married to a doctor and had five children before she died.