Barron Trump bio: age, education, pictures, friends, profiles, latest news
Barron Trump is one of the most pampered kids in America, and he is definitely taking after his father. He has lived life with a silver spoon in his mouth, and his mother, Melania Trump, is very protective of her only child. This may be why you have not seen several pictures of him and why there are no official Barron Trump social media accounts. Find the scoop on how his life is, what he does, and so much more.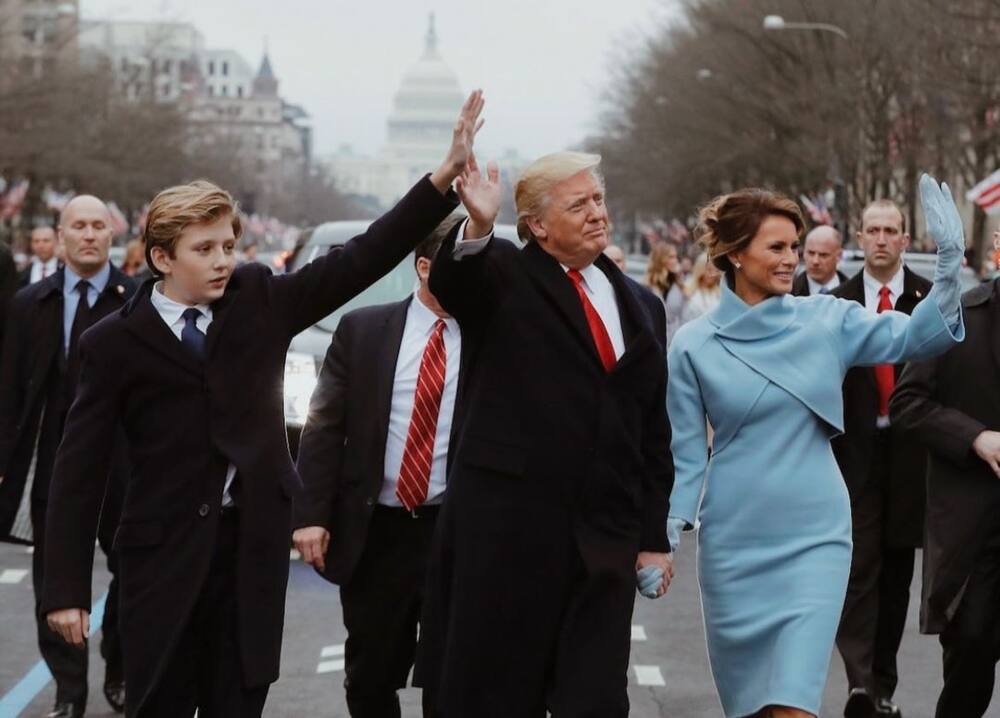 At just 14 years old, Barron is one of the most famous teens on the planet. Since the day he was born, he was in the limelight because of his father's status in society. Get to know interesting facts about the former president's child below.
Barron Trump biography
Full name: Barron William Trump
Date of birth: 20th March 2006
Place of birth: Manhattan, New York, United States
Barron Trump age: 14 years
Siblings: Ivanka, Tiffany, Donald Jnr. and Eric
Barron Trump Parents: Donald and Melania Trump
Education: Columbia Grammar and Preparatory School, St. Andrew's Episcopal School
Languages: English, Slovene, French
Early life and extravagant childhood
Not many people can expect that living in the Whitehouse would be a downgrade from their previous lives, but that is exactly what it was for the youngest in the family, a downgrade. He was born in New York, but he was baptized in a Palm Beach church in Florida.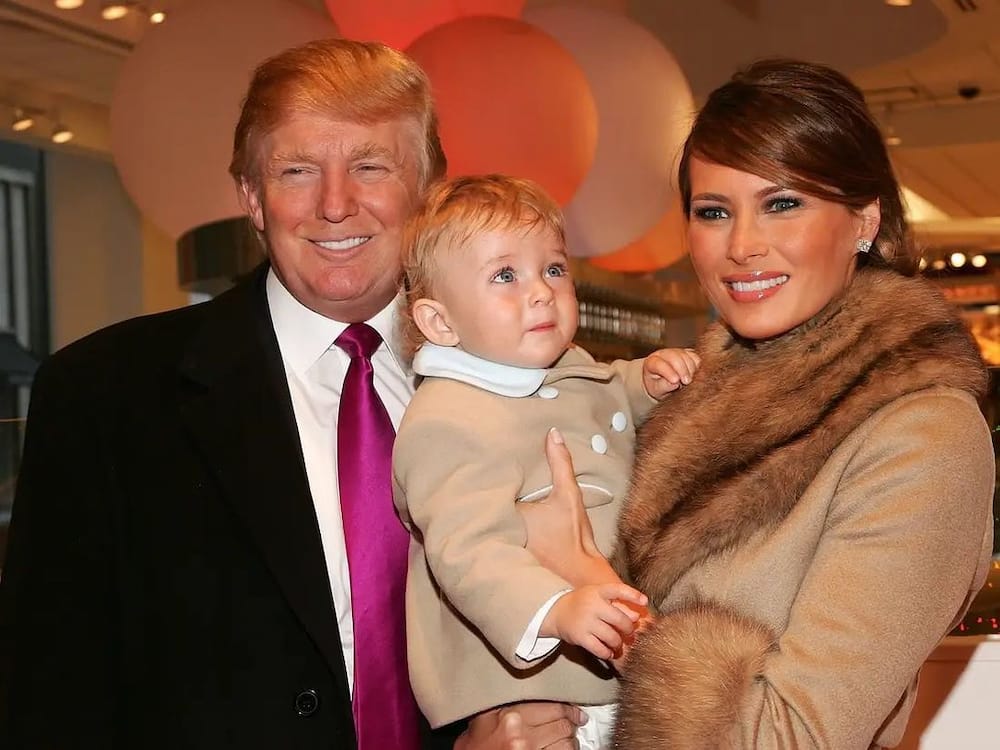 As a result of having a famous dad, Barron spent his younger years in the spotlight, appearing in hit shows like The Apprentice and The Oprah Winfrey Show. He lived a lavish life in Trump Tower and even had an entire floor to himself in their apartment when his dad became president. He was 10 years old at the time.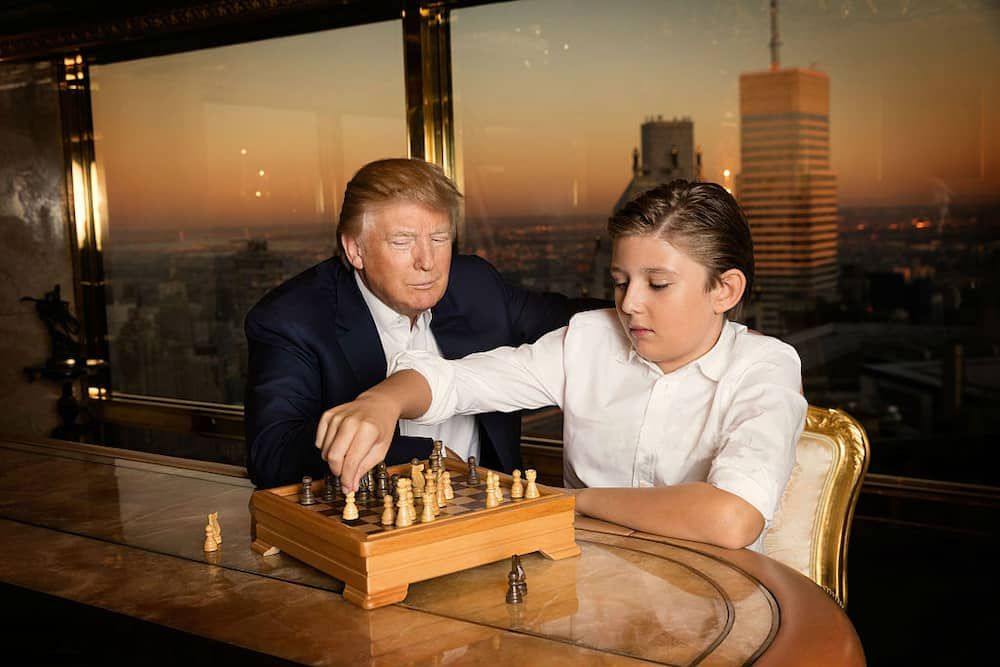 Expensive private school education
Barron did not immediately move into the White House after his father won the presidency. Instead, he and his mom remained in Manhattan until completing the 2016/2017 school year. At this time, he attended the Colombia Grammar and Preparatory school in New York City.
Breaking tradition that has been in place for decades, the family confirmed that Barron would attend St. Andrews Episcopal School in Potomac, Maryland. This would be a first for a president's child. The Obamas, Clintons, Nixons and Roosevelts all sent their children to Sidwell Friends.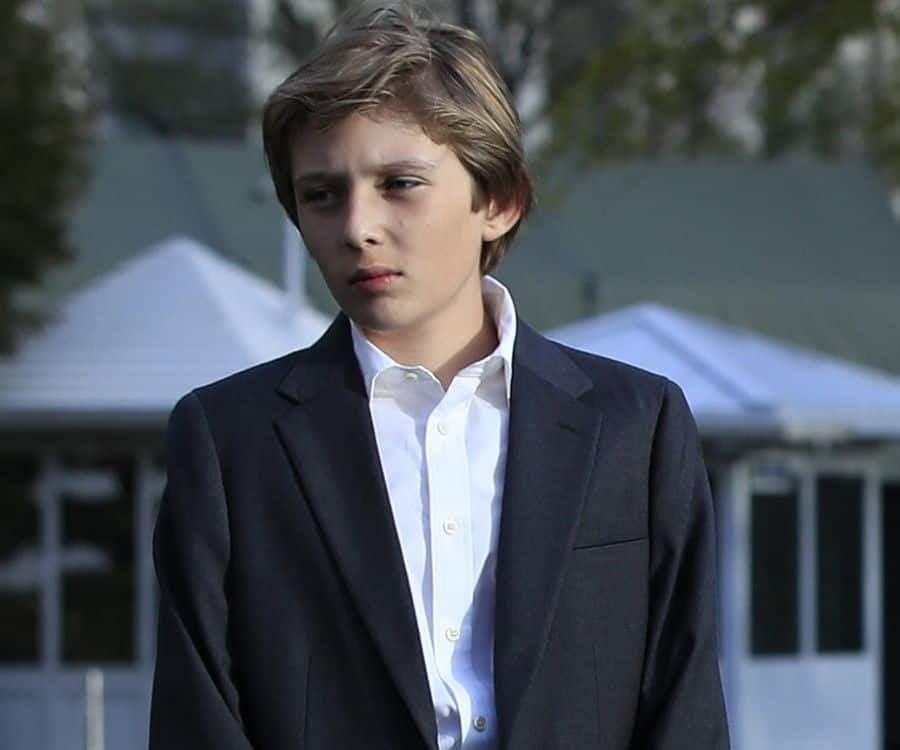 Since Joe Biden won, Barron is expected to attend school in Florida where the family will settle. The young man is similar to his dad in many ways, so he was nicknamed Little Donald. He is strong-willed and is very opinionated, just like his dad.
Family
His grandfather, was a hardworking businessman who cut several corners and eventually made it one of the greatest real-estate moguls. He instilled his killer instinct into Donald Trump, who eventually became his successor and built an empire of his own for his large family.
Donald Trump has married three times and has a total of five children with all his wives.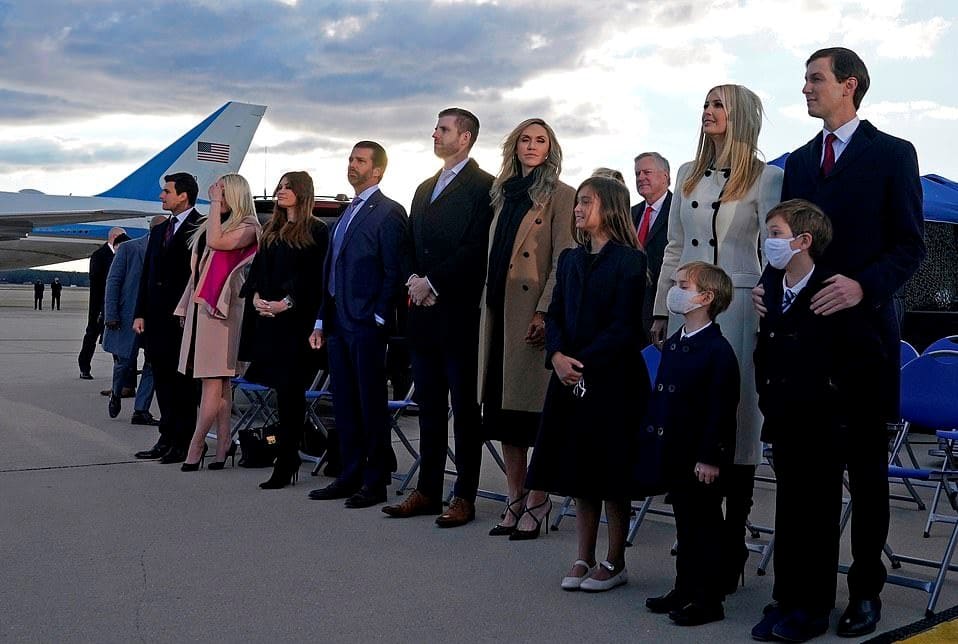 His first wife was Ivana; they were married from 1977 to 1992. Barron has three step-siblings from this marriage, Donald Junior, Ivanka, and Eric. His second wife was Marla Maples; they were married from 1993 to 1999. They only have one child, Tiffany. His last and current wife is Melania Trump, a Slovenian fashion model. Barron is their only child.
Interesting facts about Barron
One of the most striking things about his life is that he had an entire floor to himself growing up, but there are more surprising things about the 14-year-old:
He is taller than his father, who stands at a grand 6'2. Barron Trump height is not accurately measured because he is still growing. An internet predictor says that his height will peak at 6'7.
He loves playing soccer. His father denied him from playing American football because of its usual major injuries, such as concussions and more.
He is the first male child to live in the white house since John.F. Kennedy junior back in the early 60s. The sons of other presidents were too old and had already moved out of home when their parents were in the White House.
Barron is rarely photographed.
Barron Trump pictures
He seems camera shy but still takes amazing pictures. Find a collection of some of his best pictures below.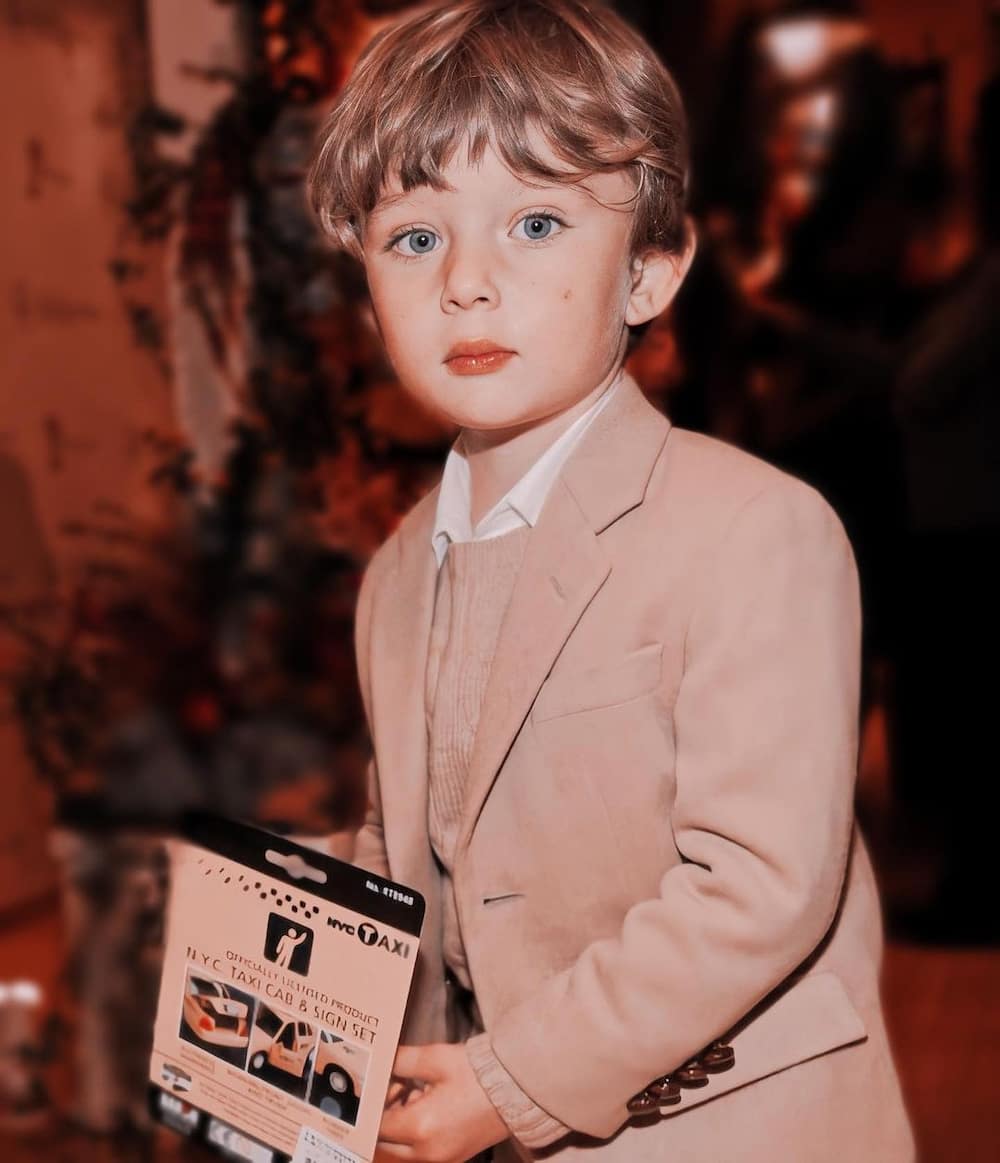 He is holding a New York taxi set and looking very adorable with his ocean blue eyes.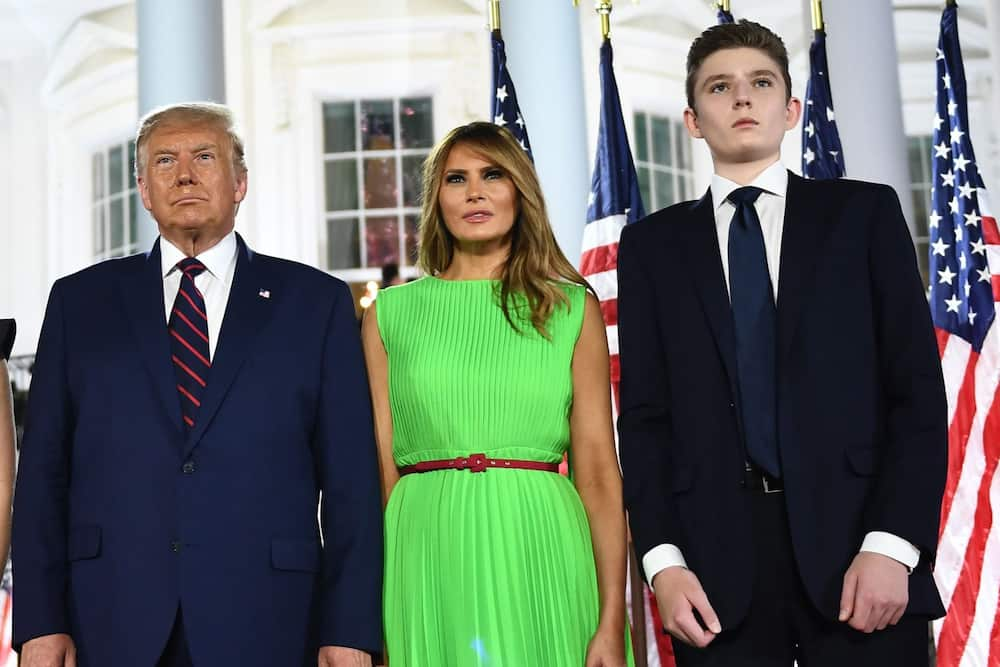 The stunning family posing for a photo at the RNC, with Melania's bright green dress stealing the show.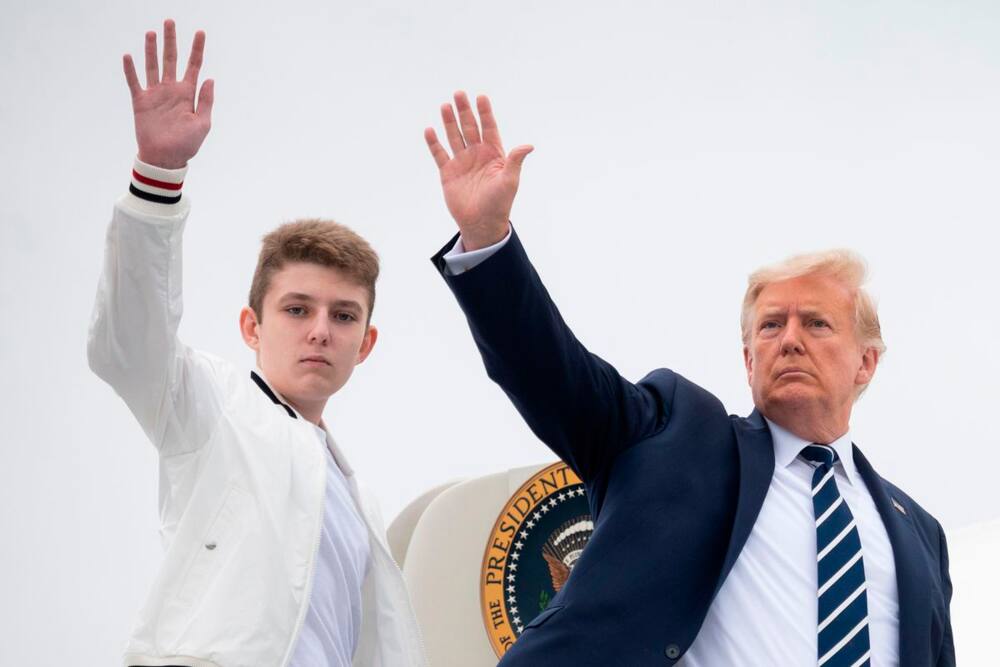 The family on air-force one coming to Washington D.C after a visit to New Jersey.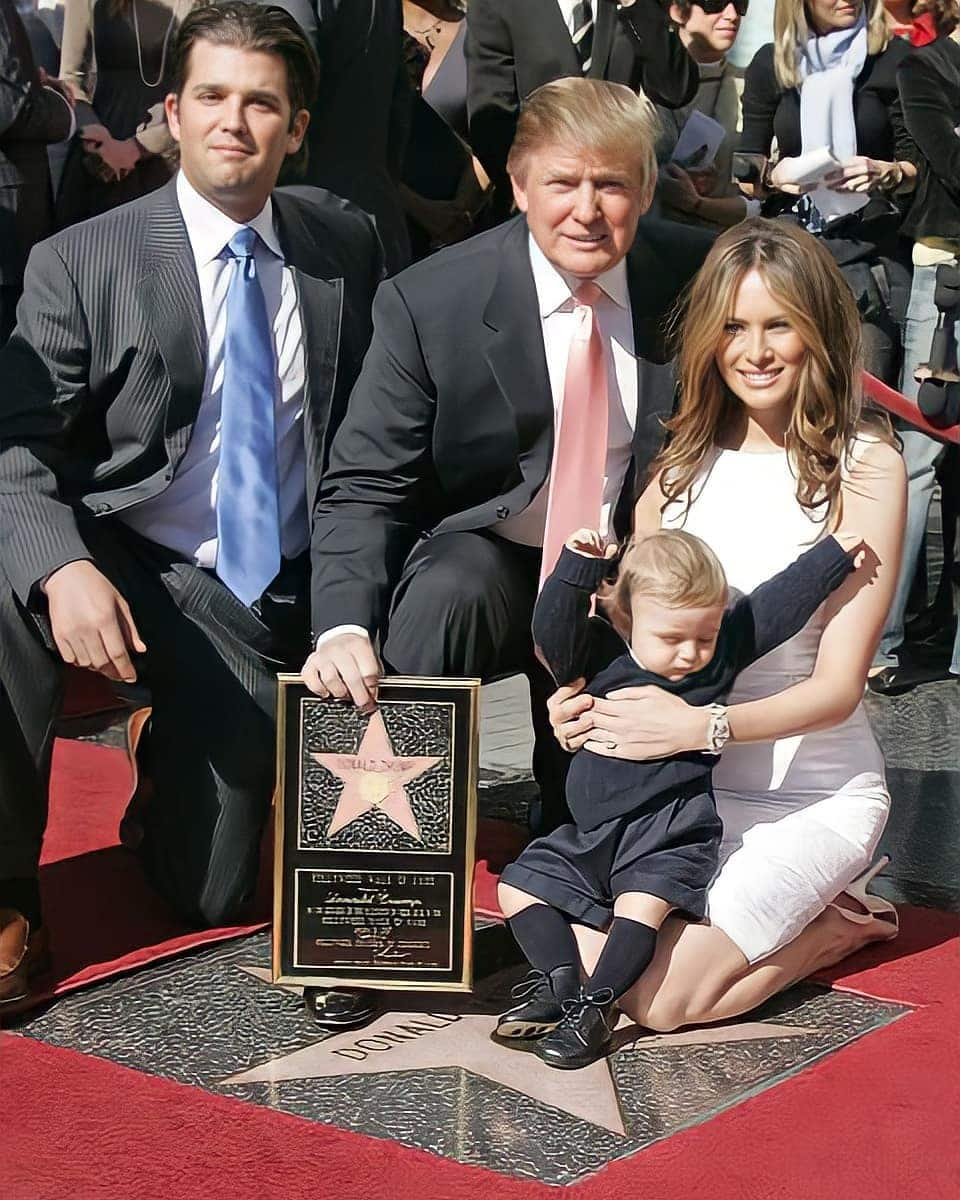 Barron standing on his dad's star at the Hollywood walk of fame before his dad became the president.
Barron Trump latest news
It came as a surprise to everyone when he was not present at his family's departure from the White House on Wednesday morning. He is usually seen boarding Marine One with his parents, but he was nowhere to be found on inauguration morning.
His absence sparked several rumours and memes on social media insinuating that his parents forgot about him, or that he will soon release the sequel to Home Alone. This left Barron Trump trending on Twitter.
Another user assumed that Barron would wake up later on to an empty white house.
Barron Trump is his father's son, as shown by their uncanny resemblance. Do you think he will follow his father's footsteps and run for office in the future? Engage us in the comments below.
READ ALSO: Full Trump pardons list and commutes: Did he offer clemency to his family?
Briefly.co.za recently reported the 143 Trump pardons given out to his cronies and friends a day before Joe Biden's inauguration.
The 45th President Donald issued a raft of pardons and commutations, in what looked like an 11th-hour move.
Source: Briefly News