Kimberly Woolen bio: age, family, career, photos
Kimberly Woolen was thrust into celebrity life after marrying the famous country singer Glen Campbell. Their love story arose in implausible circumstances, but she has lived on to share the tale of their love. Aside from being Glen Campbell's wife, she is also an amazing dancer. Find out her biography below.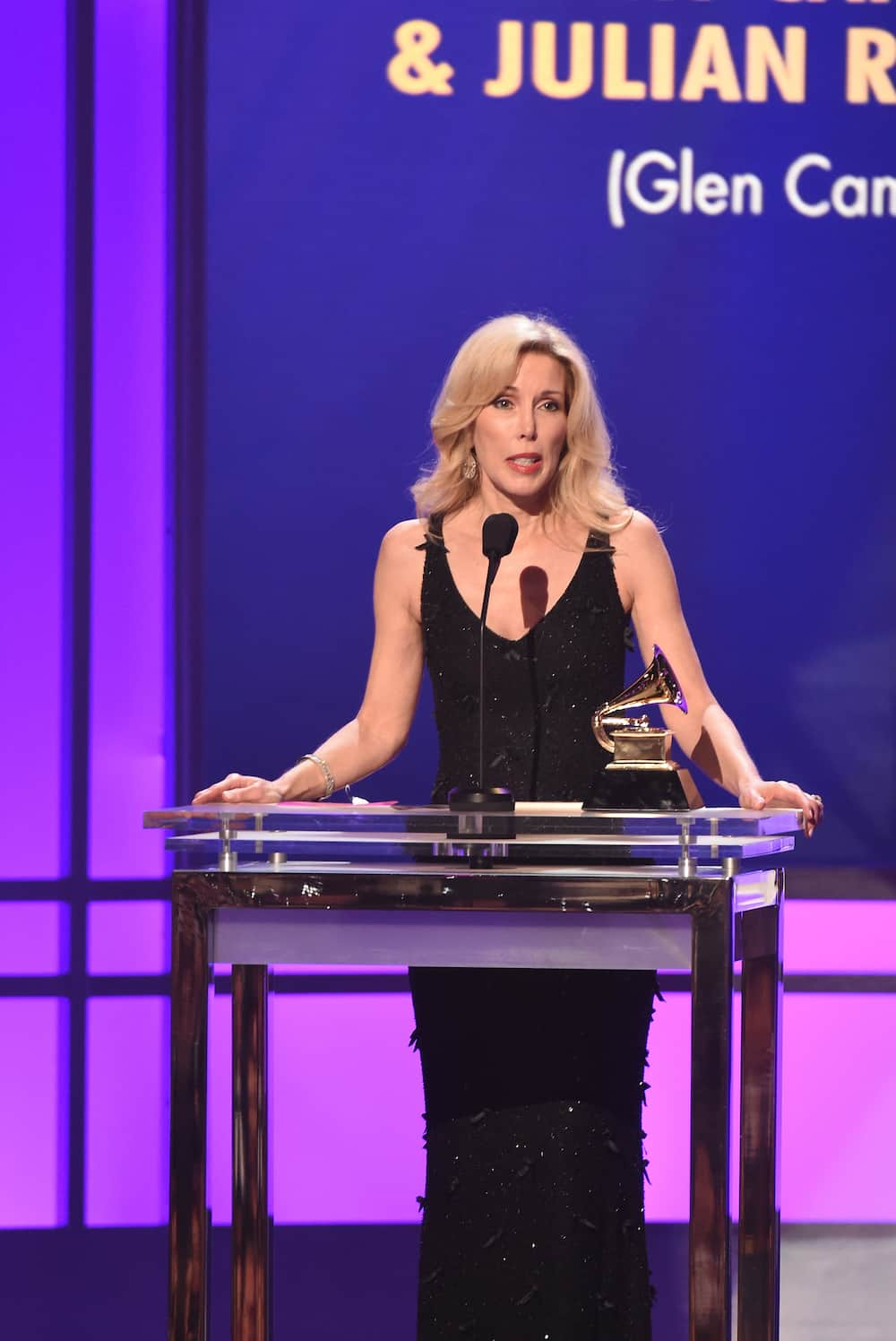 Kimberly Campbell met an unlikely match and instantly fell for his charms. He was more than 10 years her senior, but love has no age or limit. How old is Kim Woolen? What is Glen Campbell's wife doing now? Find out this and more below.
Kimberly Woolen profile
Maiden name: Kimberly Woolen
Kimberly Woolen birthdate: 3rd April 1959
Kimberly Woolen age: 62 years as of 2021
Place of birth: Indianapolis, Indiana, United States
Spouse: Glen Campbell
Children: Ashley Campbell, Cal Campbell, Shannon Campbell
Early life and career
She was born on the 3rd of April 1959, in Indiana, USA. She grew up with her parents and took a liking to dance at a very young age. She loved it so much she ended up pursuing it professionally.
She graduated from high school in 1977 and then left for college to pursue her education. Then, she ended up enrolling in a dancing sorority. The local community loved her dancing shows so much that she was eventually featured in two Radio City Music Hall shows and in the Jones beach production The Music Man.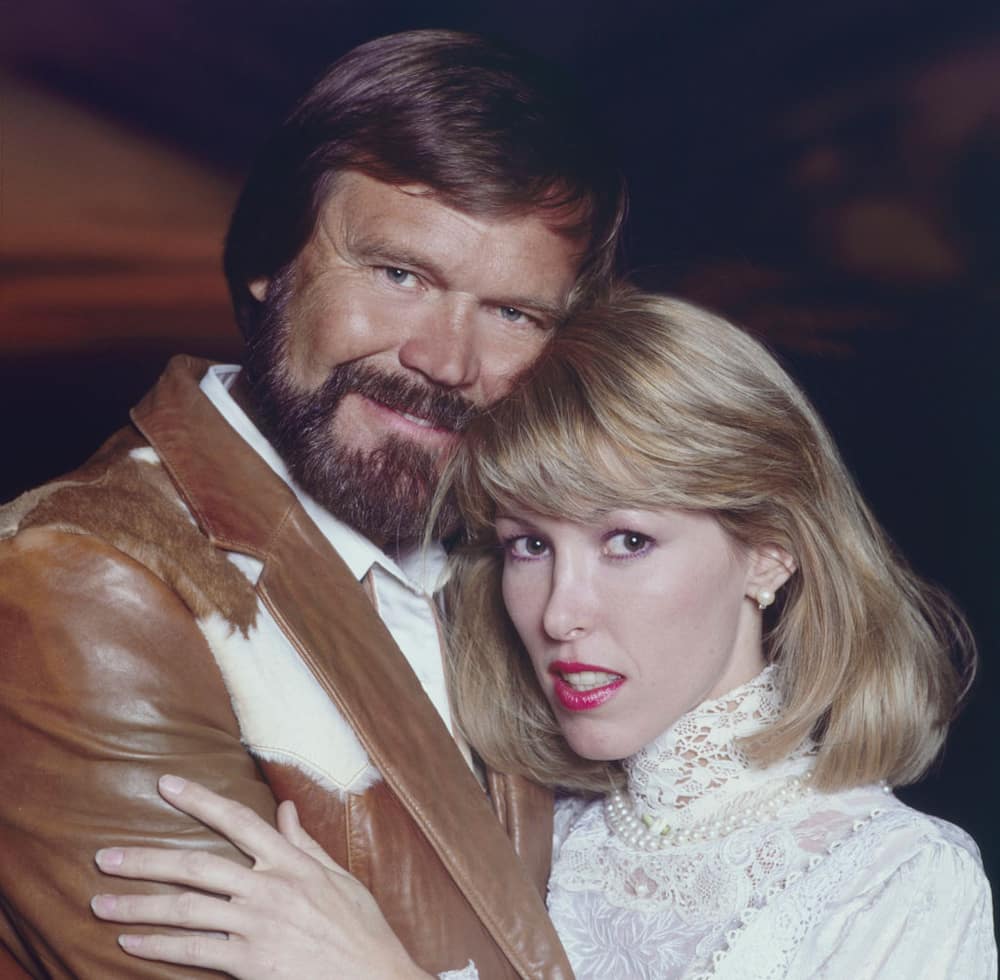 Marriage to Glen Campbell
She was married to Glen Campbell. The two stayed married for more than 3 decades and had a lovely marriage until tragedy struck in 2011.
How they first met
Glen Campbell had lived quite a fruitful life before he met Kim. He had already divorced 3 women when he was set up on a blind date by his banjo player Carl Jackson. He only went as a favour for his friend, but the lady he met that evening changed his life forever.
Kim went on this date not knowing what a famous artist Glen was, and she did not take it seriously. He was at the height of his career when they hit things off, the conversation was easy, and she was not starstruck. This was odd for Glen, who immediately took a liking to her. This is what she had to say about that first date.
I didn't take it seriously; I thought it was just a date. But as soon as I met him, I knew there was something special about him.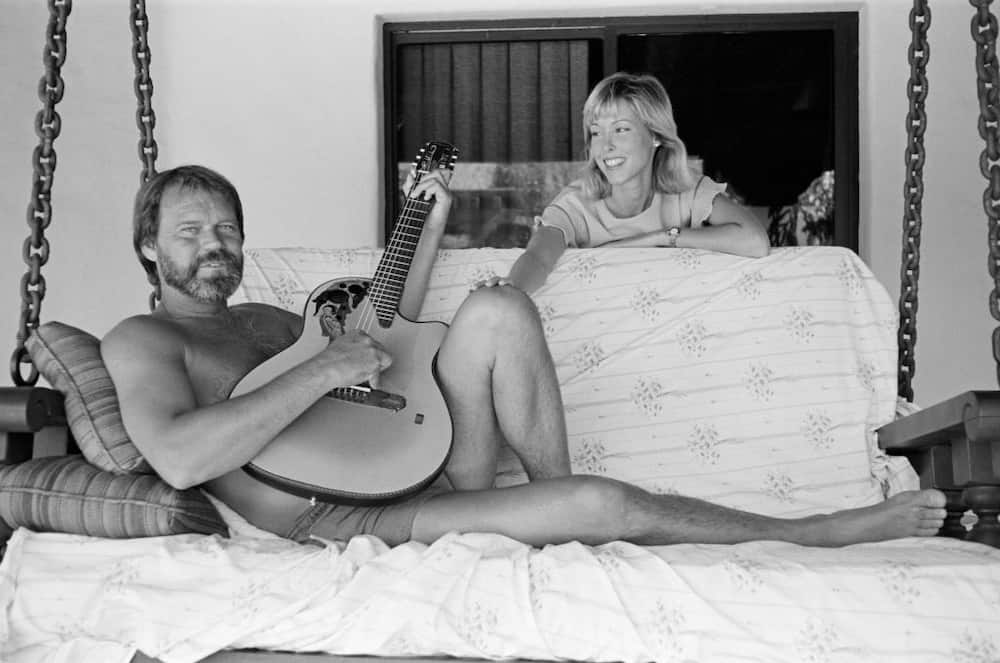 Kimberly and Glen's marriage
They dated for one year before deciding to tie the knot in October 1982 at the North Phoenix Baptist Church in Arizona, USA. After solidifying their marriage, they gave birth to a bouncing baby boy, Cal Campbell. They then had two kids: Shannon Campbell in 1985 and Ashley Campbell in 1986. All of her children ended up following their father's footsteps and became musicians.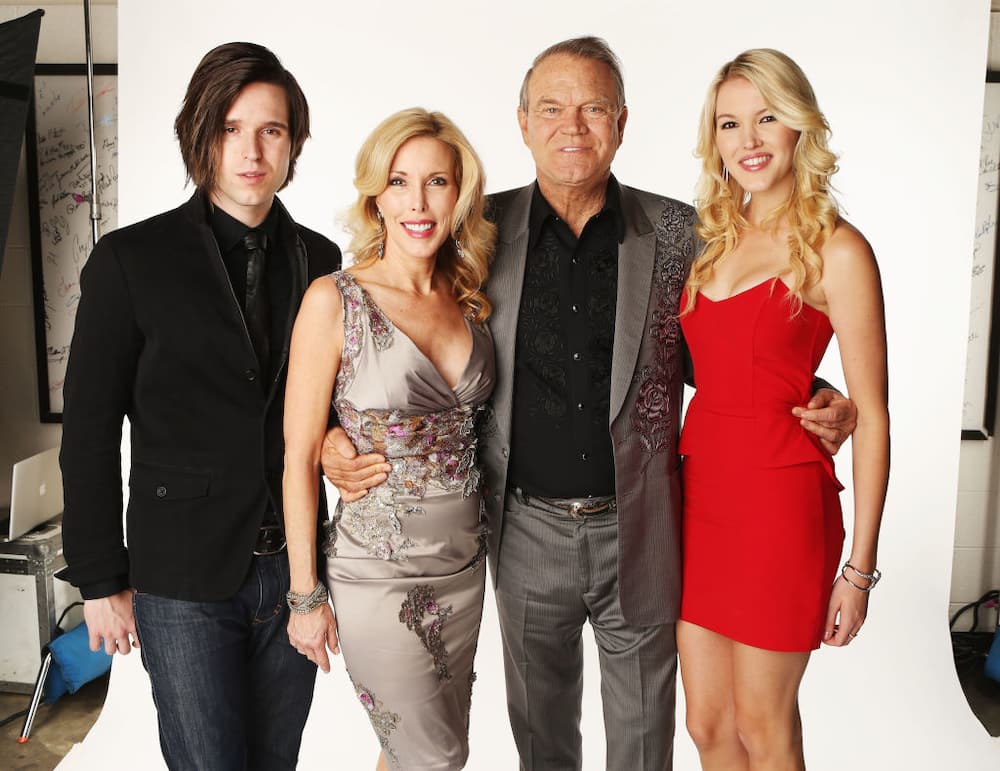 Glen's diagnosis and Kim's tough choices
Her husband's cognitive abilities slowed down in 2009, and by 2011, he was officially diagnosed with Alzheimer's disease. The award-winning country singer was facing his toughest challenge yet. The diagnosis was hard on Kim, but she did her best she could to make their home comfortable for him.
Later in 2014, the doctors told her that it would be best if he was placed in a care facility where professionals can monitor him 24/7, and she agreed. This was when the media and his husband's fans started criticising her. She had this to say to anyone who believed she was wrong for sending him away.
The doctors and my team know what care he needs, and they were an integral part of this family decision. It is very hurtful to have people who are very far removed from our situation to be scrutinizing and judging our private family decision.
She went on further to explain that they sit through every meal together and cuddled every night. Her husband was being taken through brain-stimulating activities to keep the disease at bay for as long as possible.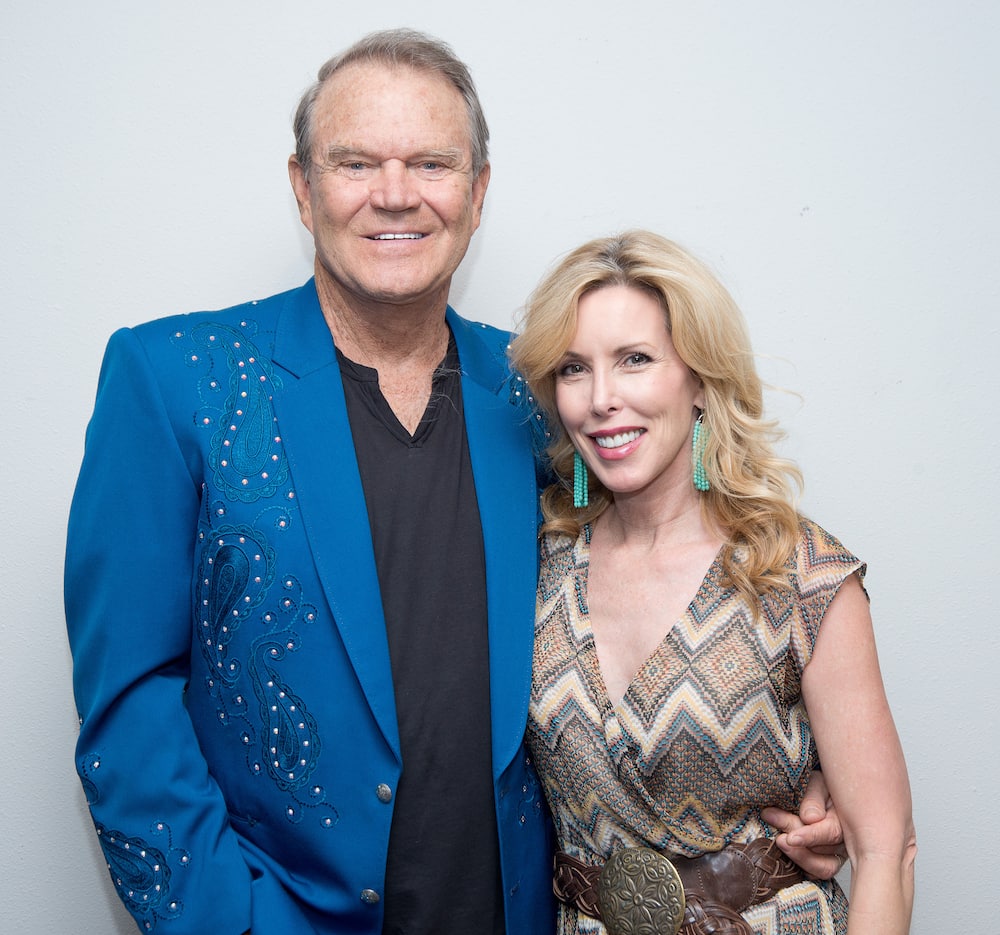 Death of Glen Campbell
Kim's husband died on 8th August 2017 in Nashville, Tennesse. He was 81 years old when he died. He was laid to rest at the Campbell family cemetery in Billstown, Arkansas.
Kimberly Woolen net worth
Kimberly Woolen net worth is unknown. But her husband had a net worth of $50 million at the time of his death. It is assumed that he left a significant chunk of it to Kimberly and their kids.
Kimberly has managed to keep her life under the radar since the passing of her celebrity husband. There are no official Kimberly Woolen Instagram page or other social media accounts. She stood by her husband till the day he died, and she keeps championing research into Alzheimer's and guiding others going through what she went through. She is truly an inspiration!
READ ALSO: Barron Trump bio: age, education, pictures, friends, profiles, latest news
Briefly.co.za recently published an article on the lavish life of Barron Trump. He has lived life with a silver spoon in his mouth, and his mother, Melania Trump, is very protective of her only child. Find the scoop on how his life is, what he does, and so much more.
Source: Briefly News