Maimane Demands Answers Over R430m Saga: Lesufi Publicly Obliges
- The uproar surrounding the R423 million spent sanitising Gauteng schools has been immense
- One SA leader Mmusi Maimane recently challenged MEC Panyaza Lesufi to 'come clean' on the situation
- Surprisingly, the ANC politician met the challenge head-on and provided insight into the situation
PAY ATTENTION: Join Briefly News' Telegram channel! Never miss important updates!
Panyaza Lesufi has made it clear that no one connected to him benefitted from the R432 million project to clean Gauteng schools.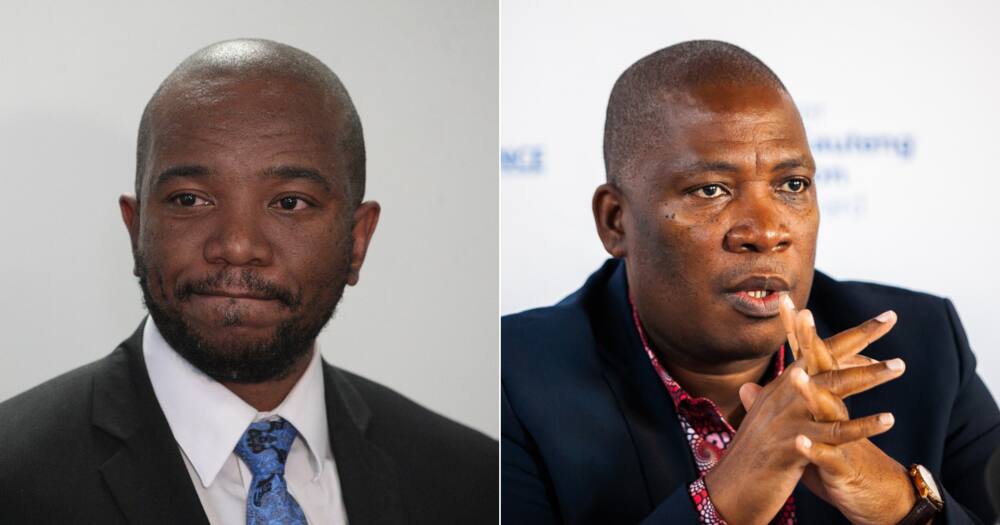 One South Africa leader Mmusi Maimane had challenged Lesufi to answer a number of questions on the scandalous situation and Lesufi seems to have happily obliged. Maimane released a statement commenting that:
"I have some hot questions for Lesufi about this large amount of money - R431 274 959, that was wasted by his department. I am hopeful that he will keep up his habit of being open and transparent on Twitter. He has 24 hours to respond to these 12 questions. Your move Panyaza."
Maimane had wanted to know when Lesufi had become aware of the 'wasteful expenditure' on these projects to which the MEC responded:
"Thank you so much Mfowethu for the opportunity to respond to your questions. I am a public representative and will never shy away to respond to matters regarding my portfolio. If you don't mind, space permitting I try to use this platform to respond to all your questions."
Lesufi, when asked who was responsible for approving the budget, explained that the Accounting Officer green-lights all operational budgets.
When Maimane questioned if due processes had been followed when the tenders were dished out Lesufi admitted that:
"I have since written to the SIU and the AG to investigate exactly that part of whether due process was followed."
Another question fielded by Maimane was why the substantial budget had not been directed to building infrastructure, Lesufi responded that:
"We spent almost more [sic] than R500 million to fix all township schools toilets and the eradication of pit toilets in Gauteng."
Lesufi, when asked what role he played in the oversight of this programme, explained that he had served as acting MEC for Social Development at this point in time.
Despite this Lesufi is adamant that he had done the job to the best of his abilities, which included reopening schools.
The MEC says that the priority of the safety of both staff and learners were highlighted as important during all related meetings.
Earlier, Briefly.co.za reported that a staggering amount of over R430 million was spent on decontaminating, disinfecting and deep cleaning Gauteng schools.
This steep figure was contained in a report into the spending which was compiled by the Gauteng education department's Head of Department.
Gauteng Education MEC Panyaza Lesufi has expressed his shock over the revelation, confirming that consultations with law enforcement agencies are underway. Panyaza signalled his commitment to ensuring that those responsible are held accountable:
"I wish to reaffirm my commitment to leave no stone unturned on this, including holding those who procured these services accountable."
Enjoyed reading our story? Download BRIEFLY's news app on Google Play now and stay up-to-date with major South African news!
Source: Briefly.co.za