Moses Sithole: What happened to South Africa's worst serial killer?
Have you ever heard of the name Moses Sithole? For South Africa, this man was one of the worst criminals in the country. Moses came from a troubled background. Although it did not seem like he was going to take the atrocious path, he eventually did. Is Moses Sithole still alive? What happened to Moses Sithole? Where is Moses Sithole now? These are some of the questions that require answers. Read on to find out more.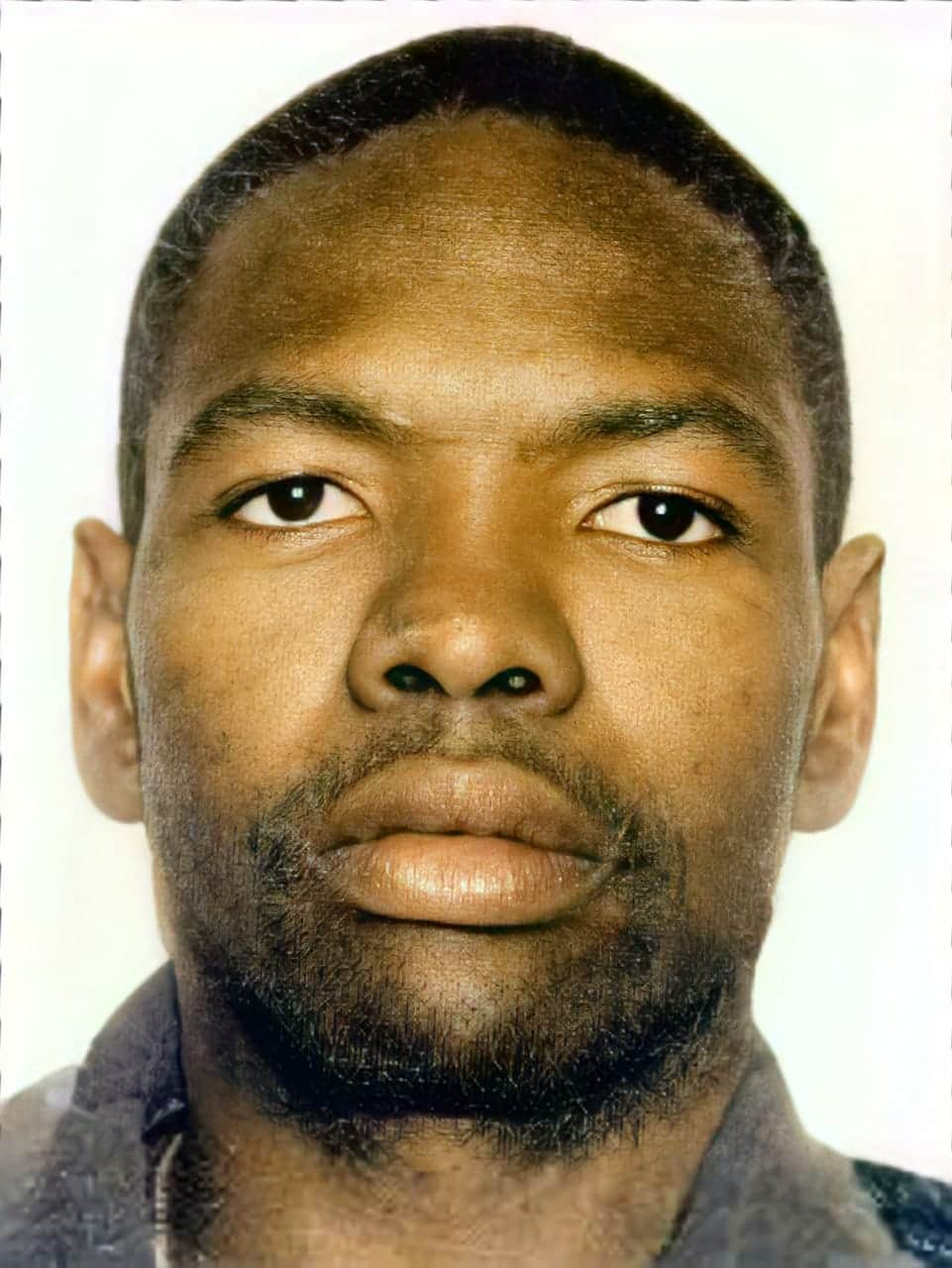 When Moses Sithole committed his crimes, the time was a dark time for South Africa, with his victims being women. He achieved the crimes in three regions, with the areas' first letters' forming the acronym ABC. Get to find some facts on these locations, Moses Sithole murders, and how it all started.
Moses Sithole profile
Full name: Moses Sithole
Date of birth: 17 November 1964
Moses Sithole age: 56 years
Moses Sithole birthplace: Vosloorus, Transvaal Province
Nationality: South African
Children: 1
Crime committed: Murder
Moses Sithole prison sentence: 2,410 years
A troubled childhood
Moses was born in Vosloorus, near Boksburg, Transvaal Province, South Africa. He lived with his parents, Simon and Sophie Sithole together with his four siblings. The area they lived in was an impoverished area. The father passed away when Sithole was still young.
The mother faced difficulty caring for the children, so she left them at a police station after a few years. What followed next is all the five siblings in Kwazulu Natal living in an orphanage.
A juvenile Sithole got away from the orphanage after three years in the system because he was being mistreated. He sought solace from his older brother Patrick, and he moved in. While there, he did several menial works in farms and goldmines around Johannesburg.
How he got into crime
Even with his small jobs, he liked assisting street kids to the point of getting them back home. Apart from that, the ladies also considered him sweet and charming. He committed his atrocities at a time when he ran a non-documented organization.
The organization was called Youth Against Human Abuse, aiming to end child abuse. In 1987, Moses began defiling women. He violated girls until 1989, when a victim he had violated, Buyiswa Swakamisa, called the police on him. He was charged and sentenced to 6 years in prison.
In 1993, Sithole got released from prison on account of good behaviour. Soon after, he began committing the murders. He lured women aged between 18 and 45 years using employment for a desk job at his shell organization as a cover-up. Moses would then beat, defile, and kill by strangulation.
He moved from the areas of Atteridgeville, Boksburg, and Cleveland. The sequence of events in the locations coined the name ABC murders. Likeness in how the deceased were killed within these regions prompted police to discern that a serial killer was loose. Within this period, the murders had reached their peak. President Nelson Mandela, the then-president, asked for public collaboration to apprehend the suspect.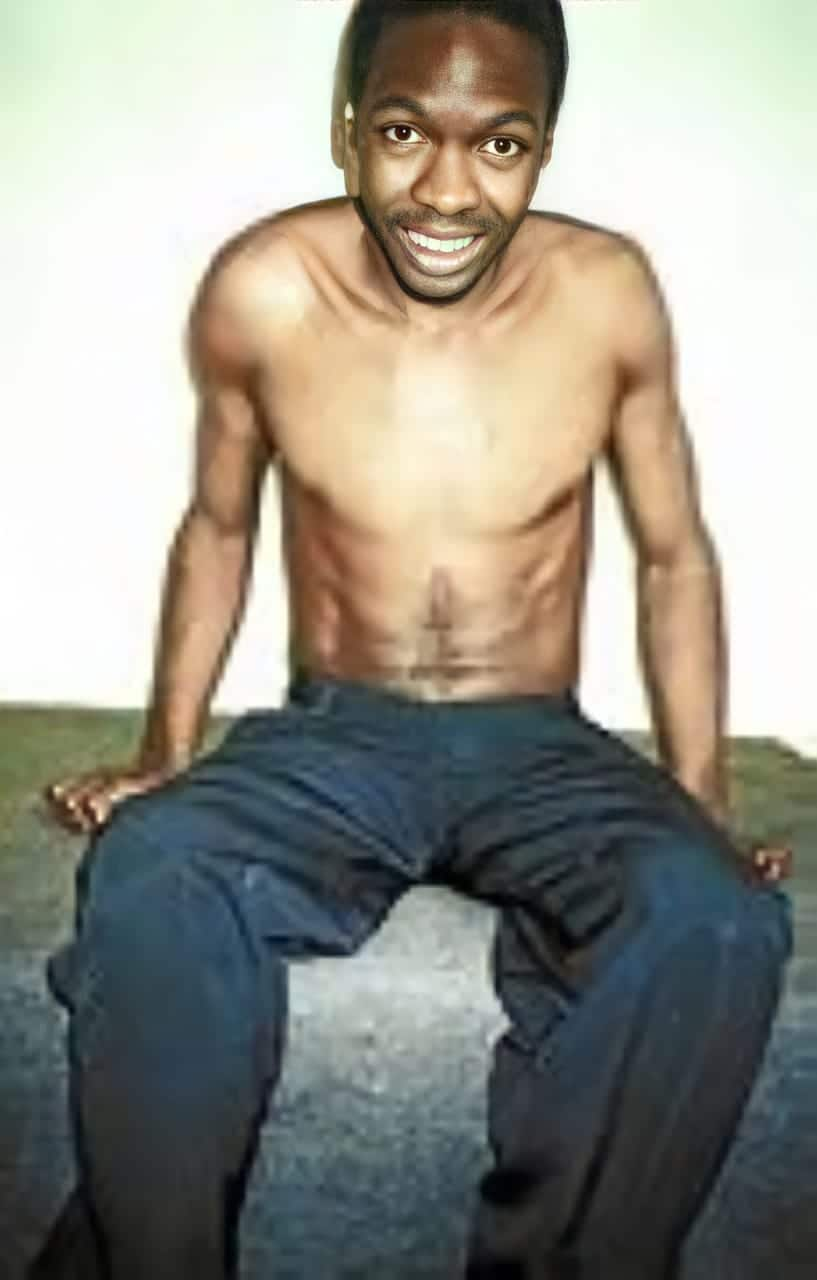 Moses Sithole arrest
In 1995, a harrowing search for the villain began with South Africa's first profiler, Micki Pistorius. She later also incorporated assistance from the retired FBI profiler Robert Ressler. In July of that year, Moses was spotted with a victim, but he narrowly escaped the authorities.
Months later, two bodies of women he had murdered were discovered. That year in October, Sithole called a local paper, The Star. He identified himself as Joseph Magwena, the villain being sought. Moses Sithole interview on the phone with Tamsen de Beer, a journalist, is where he gave the harrowing details of the murders.
He also stated his hatred for women stemmed from his earlier incarceration, claiming it was unjust to blame him. He was soon after intercepted by police in Johannesburg. When he got arrested, he got shot and had to be hospitalized. He was also found to be HIV-positive.
Moses Sithole Crime charges
The villain's trial began in 1996. He was charged with 38 counts of murder, 40 counts of rape, and six counts of robbery. In December 1997, he had 50 years, 12 years, and five years for each count, respectively. The total amounts to 2,140 years in jail. He was confined at the Pretoria Central Prison in the section of C-Max security. He is currently at the Mangaung Correctional Centre in Bloemfontein.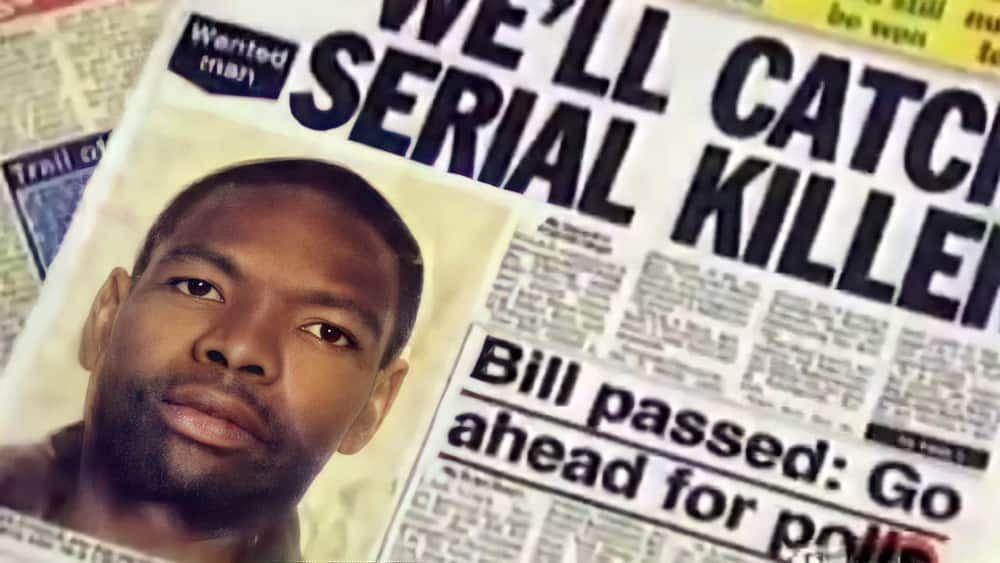 Moses Sithole family
Who is Moses Sithole wife? Does Moses Sithole daughter exist? During Moses' first sentence, he met a woman called Martha. The two met when Martha came to visit a relative in prison. The pair started a relationship by sending each other letters. In 1993, after his release, he relocated to Pretoria with Martha and her parents. However, after the birth of their daughter in December 1994, the pair split up.
Moses Sithole movie
Are there shows depicting serial killers that have channelled Moses' character? Although not out-rightly stated, the show Criminal Minds seems to have its story inspire some episodes.
Moses Sithole, although he seemed like quite a calm person, turned out to be something else. The crimes he committed landed him in a position that defined his life story for the rest of his life.
READ ALSO: Jacques Pauw biography, family, books, scandal, pics, facts
Briefly.co.za recently published an article on Jacques Pauw. He is a re-known journalist especially when it comes to investigative matters. He is most famous for uncovering how President Jacob Zuma has managed to stay in power. He has also had some scandals up follow him. Read more about him in this article.
Source: Briefly News