When you mention Jacques Pauw's name, what comes to most people's mind is the investigative journalist who unveiled the "cancerous cabal" that bankrolled Jacob Zuma's presidency. His recent arrest and publication that wrongly painted a South African restaurant and the police are two other Jacques Pauw latest news.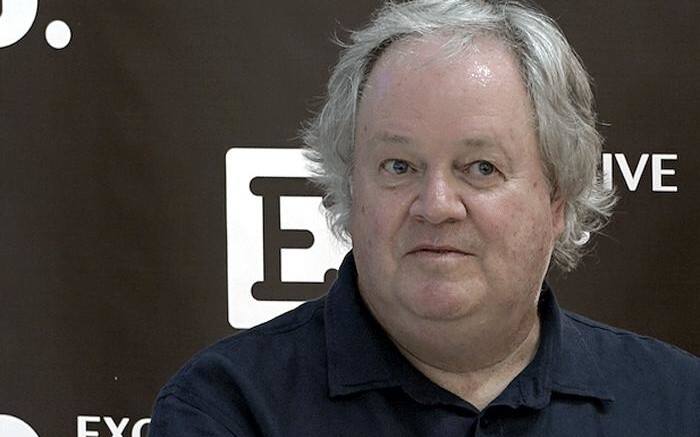 Jacques Pauw is a famous journalist in the country's media sector. Known for his exceptional investigative skills, he is a two-time winner of CNN's African Journalist of the Year award, among others. After publishing his book, The President's Keepers: Those Keeping Zuma in Power and out of Prison, in 2017, the efforts made to ban it ended up making it a best seller.
Pauw's Profile summary
Full name: Jacques Pauw
Home town: Tshwane, Cape town
Nationality: South Africa
Occupation: Investigative journalist
Background information and career
The South African investigative journalist, Jacques Pauw, hails from the city of Tshwane. So, how old is Jacques Pauw? Even though Jacques is a famous personality, some information about him is hidden from the public. So, no one can specifically tell what Jacques Pauw age is.
Jacques has served in various capacities until his retirement. He was a founding member and assistant editor of the anti-apartheid Afrikaans newspaper, Vrye Weekblad. Founder members collectively owned the newspaper, including Max du Preez, who served as an editor. His television career started in 1994, and he specialised in documentaries around the African continent.
Moreover, he worked with the South African Broadcasting Corporation (SABC) as an executive producer of the Special Assignment, a current affairs programme. As an investigative journalist, Pauw investigated lethal criminal activities in southern Africa's underworld and exposed atrocities committed by governments around the African continent.
Some of his documentaries focused on the War in Darfur, the Rwandan genocide, and the police death squads in South Africa under apartheid. He produced documentaries on the Democratic Republic of Congo, Rwanda, Algeria, Burundi, Liberia, Sudan, and Sierra Leone, among other countries.
Jacques Pauw family
As a veteran journalist, many have been interested in knowing more about Jacques Pauw partner and children. Also, "is Charl Pauw related to Jacques Pauw?" remains another question of interest to many.
Although there is no detailed information on them, a report states that Jacques Pauw wife, Sam Rogers, and himself operate Red Tin Roof restaurant. She was a filmmaker and journalist and has worked for some of the world's prestigious television networks.
Then, as for his relationship with Charl Pauw, no information is available on it. However, it is confirmed that Charl used to work for the SABC television news as a reporter.
Awards
The award-winning journalist has been recognised internationally for his exceptional ways. For instance, 2002 was a significant year in Pauw's career as he was decorated with the ICIJ award based on his documentary on the Rwandan genocide.
Additionally, Cable News Network (CNN), a multinational news-based pay television channel headquartered in Atlanta, honoured Jacques with CNN's African Journalist of the Year two times. He has also received Italy's Ilaria Alpi and the Nat Nakasa award for bravery and journalism integrity. Then, he has won the Daniel Pearl Award in the United States for Outstanding International Investigative Reporting.
Jacques Pauw books
Apart from being a journalist, Pauw is also a published author with six books credited to his name. A list of the books by Jacques Pauw and their dates of publication includes the following:
In the Heart of the Whore: The Story of Apartheid's Death Squads (1991)
Into the Heart of Darkness: Confessions of Apartheid's Assassins (1997)
Dances with Devils: A Journalist's Search for Truth (2007)
Little Ice-Cream Boy (2009)
Rat Roads: One Man's Incredible Journey (2012)
The President's Keepers: Those Keeping Zuma in Power and out of Prison (2017)
The President's Keepers exposé
Following his book's publication, The President's Keepers: Those Keeping Zuma in Power and out of Prison, Jacques has been in the spotlight for several reasons. The book detailed the "cancerous cabal" that bankrolled Jacob Zuma's presidency. He exposed the shadowy underworld that allegedly kept Zuma in power, among whom was a security mogul that allegedly paid Zuma a monthly salary of R1 million for about four months.
Afterwards, anti-terrorism police got a search and seizure warrant claiming that the author, Jacques Pauw, has some secret intelligence documents under his care. The warrant read in part:
Jacobus (Jacques) Pauw disclosed classified information or material entrusted to him by member(s)/former member(s) of the State Security Agency (SSA) of the RSA without the permission of the director-general in contravention of the aforesaid Act, and it is unlawful.
Photos
As a notable journalist in the country, it is not surprising to have Jacques Pauw's photos going viral on social media. After his published book on former president Zuma, many have been talking about him. Check out some of his photos below:
Proud of his work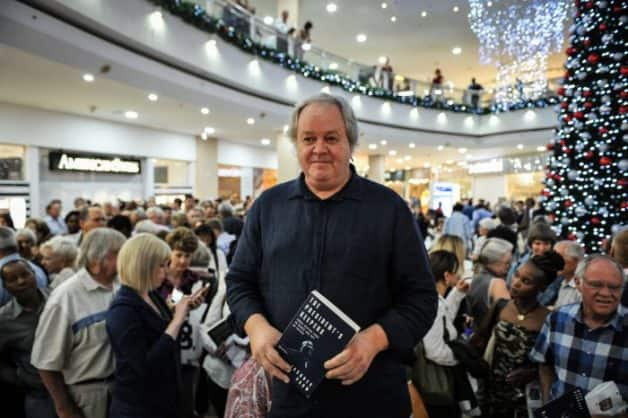 Being proud of one's work is part of what gives the job instant acceptance from people. Despite all the criticisms against the sensitive information he discussed, the veteran journalist did not fail to appreciate what he has done.
Fearless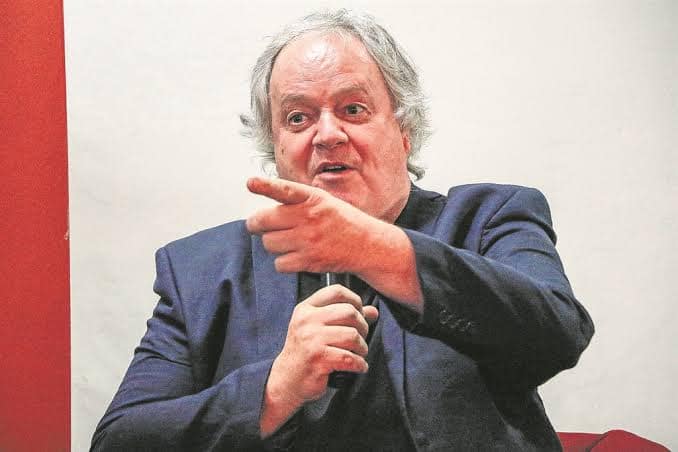 One of the qualities that makes a successful investigative journalist is fearlessness, and this is clearly written on Jacques's face. His comportment shows that he fears no one and is willing to carry out his assignment diligently.
Scandal and facts
On the 6th of February, 2021, Pauw was arrested at the V&A Waterfront and was detained overnight before he was released on a warning. Initially, Jacques Pauw Daily Maverick's published column posited that his credit card bounced a few times when he wanted to pay his bill at the restaurant. It was after then that "three policemen pounced on me, grabbed my arms and cuffed my hands as tightly as they could."
Considering the post detailing Jacques Pauw restaurant incident, he created the impression that the restaurant management called the police to arrest him. But then, after his release, he apologised to the public that it was not so; the police were around doing something else before they showed up to find out what the problem was. So, his arrest was due to overreaction.
The award-winning journalist apologised to the police officers for accusing them of taking the R1,000 cash with him. Details on the Jacques Pauw article are also available on Jacques Pauw Twitter page.
Jacques Pauw is a distinguished reporter with considerable success in his career so far. Despite the challenges he has faced in his career, many still appreciate his impact on the nation's development.
READ ALSO: Lerato Moloi age, son, ex-husband, parents, model, Isidingo, The Throne and Instagram
Lerato Moloi is a choice actress of many entertainment lovers in South Africa. As published by Briefly.co.za, she is best known for playing Refiloe on the SABC2 soapie Muvhango. Although she wanted to settle for Psychology, her eventual settlement for a modelling career has paid her off.