Jacob Zuma: Age, Children, Wives, Education and Net Worth
Jacob Zuma is a former president of South Africa that ruled the country from 2009 to 2018 when he was forced to resign. Ha also served as the president of the ANC, Africa National Congress. He is one of the most controversial politicians that has been associated with graft allegations as well as racketing. His personal life is no different. He is known to be polygamous with a number of wives and over 20 children.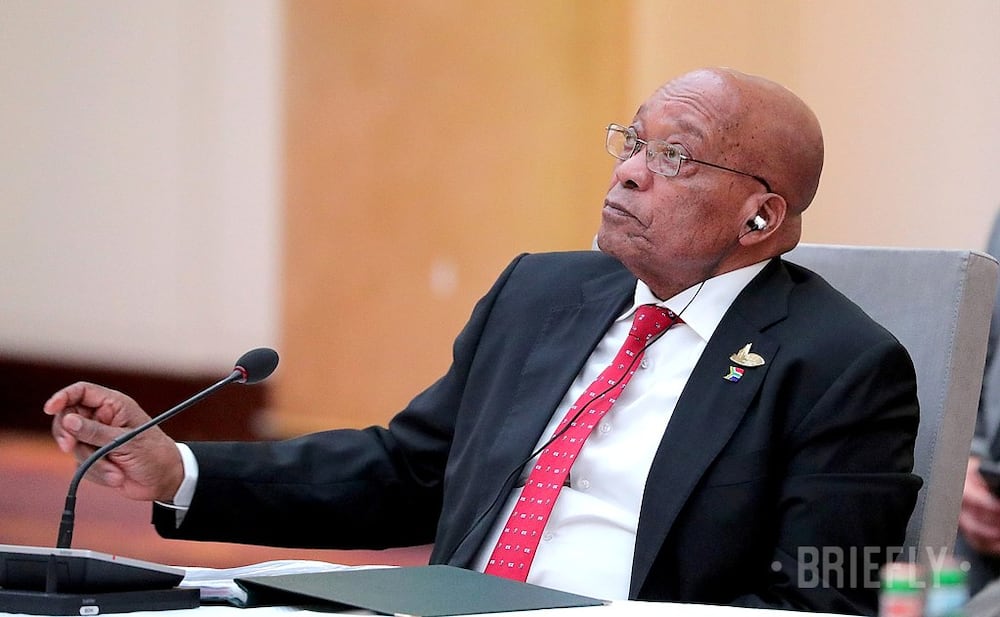 Jacob Zuma full name is Jacob Gedleyihlekisa Zuma. Gedleyihlekisa meaning is a person that laughs while grinding his enemies. This means that he is the kind of person that can work on his enemies without them noticing it. Whether this is true or not is something that is left to the public to decide.
Jacob Zuma biography
Jacob Zuma was born on 12th April 1942 in Nkandla, Kwazulu- Natal. So how old is Jacob Zuma? Going by this makes Jacob Zuma age to be 77 years currently. This answers the question of how old is Zuma. His clan name is Msholozi. He is one of the most interesting individuals, and presidents South Africa has had. The following is a breakdown of the most important aspects of his life you need to know.
Jacob Zuma education
Jacob Zuma did not get any formal education because of his background. His father was a policeman during World War II. He died when the war was coming to an end, a time when Zuma was just 5 years old. His mother had to take up a job as a domestic employee to fend for them. This did not stop the aggressive Zuma from learning things. He went on to learn Zulu by teaching himself how to read and write. He also learnt French, Xhosa, Portuguese, Swahili, and Russian. He speaks all these languages fluently. He also has Soviet Union training.
Career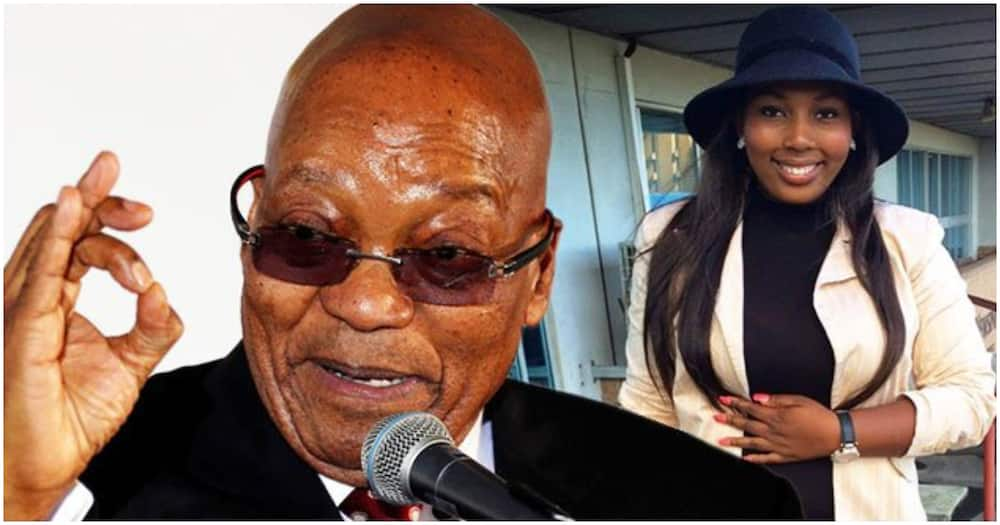 Zuma age makes him one of the older politicians in South Africa. What many may not know is that he began engaging in politics when he was just 17 years old when he joined ANC. He became part of the militant arm of the party when he joined Umkhonto we Sizwe in 1962 when the then government banned the party. In 1963, he joined the South African Communist party which saw him get Soviet training.
He later joined the ANC as the head of the intelligence department. In 1963, he was arrested together with other 45 ANC recruits and imprisoned for 10 years at Robben Island. He was together with President Nelson Mandela both of home were sentenced for life. While at the prison, he served as the referee of Makana FC, a football association in the prison.
In 1987, he was forced to leave Mozambique when the government forced him out. He relocated to Lusaka Zambia, where the ANC headquarter was later moved to and Zuma appointed as head of underground structures.
During his presidency, Jacob is known for health improvement especially when dealing with HIV patients. With a large number of people infected, he pushed for ARVs and general improvement of these people. In addition to that, the Jacob Zuma matric results also gained interest. He was also focused on making education better for all.
READ ALSO: How many wives does Jacob Zuma have exactly?
Controversies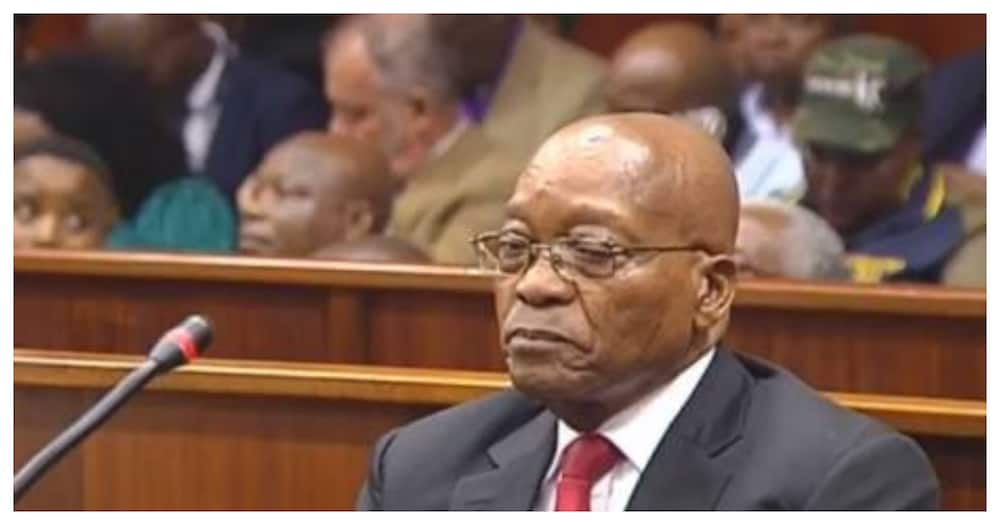 Jacob Zuma is a man that is not new to controversies. Although the charges were dropped after some time, his name was not spared. The most common allegations were on corruption and rape. In 1999, while serving as the executive president of South Africa, he was accused of mismanaging 29 million Rands which was used in the purchase of strategic arms including submarines, planes, boats and helicopters. The charges were dropped in 2003. He later was entangled in corruption allegations again when his financial advisor was convicted for fraud and corruption. This pushed the then president Thabo Mbeki to sack him as his deputy president.
About rape charges, he was accused in 2005 for having raped a woman. He pleaded guilty but also showed his ignorance when he claimed that he bathed afterward and as such could not have been infected by HIV. This charges, together with the corruption ones were dropped.
Jacob Zuma spouse
Jacob is a proud Zulu polygamist. This said one wonders how many wives does Jacob Zuma have? He is known to have married a total of 6 women. He currently has 4 wives after one of his spouses died and he divorced the other one. From both his wives and concubines, he has about 22 known children. The following are details about his wives:
The first wife is named Gertrude Sizakele Khumalo whom he married in 1973
His second wife was called Kate Mantshoh whom he married in 1976. She committed suicide in 2006. Going through Kate Mantsho biography would reveal better details of this.
His third wife is called Nkosazana Dlamini Zuma who he married in 1982 but divorced in 1998 due to irreconcilable differences. The Nkosazana Dlamini-Zuma marriage lasted for 16 years.
His fourth wife is known as Nompumelelo Ntuli whom he married in 2008
His fifth wife is called Thobeka Stacie Madiba whom he married in 2010
His sixth wife is known as Gloria Bongekile Ngema who he was married with in 2012.
He had started arrangement to marry Princess Sebentile Dlamin of Swazi in 2003 after paying 10 cattle. It was expected that she would become his fifth wife but this was not to be as he made no further arrangements to complete the marriage. All of Zumas wives mentioned above, with others known to be his concubines, have made Jacob Zuma children number to rise to 22. This answers the question many would ask about how many children does Jacob Zuma have, considering his many wives.
Zuma net worth
Jacob Zuma net worth is one of the most interesting details about his life you would want to note especially considering that he has been accused of being corrupt in many instances. One is left to wonder if all he has is as a result of Zuma salary, or if he has a different source of income elsewhere.
Jacob was one of the highest paid presidents in Africa with an annual salary of $27000. This has contributed immensely towards the growth of his $20 million net worth. With such a huge net worth, it is not surprising that he has a huge family. For those asking how many children does Zuma have? Apparently, many enough for him to take care of them well.
Apart from his attractive salary, he is also an astute businessman that is known to have investments in different sectors. He has invested in property holdings, stocks, and endorsements such as Covergirlcosmetics. He also has a chain of restaurants named Fat Zuma Burger. He also owns a football team called Nkandlas Angels, a vodka brand and a top-perfume line called with love from Zuma. Apart from all this, he has a fashion line named Jacob Zuma Seduction. All these ventures contribute significantly towards his wealth and net worth.
Jacob Zuma house
The lavish Zuma house in Nkandla is impressive and one you would consider a dream home. After assuming the presidency, he spent 13 million Euros in its renovation something that sparked a lot of controversies. He is also said to own a house in Dubai, bought for him by the Gupta brothers. Considering this house, Jacob Zuma cars will also motivate you to believe in yourself.
As a man that started from nothing, and rose to become one of the richest in the country, every child, no matter their background has hope that they too can make it. The former South African president salary may have been huge but that did not stop him from thriving. He went on to invest in other sectors that helped him grow his wealth.
Jacob Zuma story is one of the most uplifting stories in South Africa. The charismatic leader has a story that everyone can identify with. He started by struggling and grew from the ground up. This makes him a man of the people no matter what his shortcomings are.
READ ALSO:
Jacob Zuma threatens those prosecuting him, says he can expose them
Jacob Zuma has decided to give Ramaphosa's inauguration a miss
Zuma and his wifey play footsie in bed: "uBaba is so romantic"
Source: Briefly News