Hollywood Foundation Strengthens Partnership With South African Responsible Gambling Foundation
With November, marking National Responsible Gambling Awareness Month, the Hollywood Foundation is steadfast in its commitment to fostering awareness and education around responsible gambling.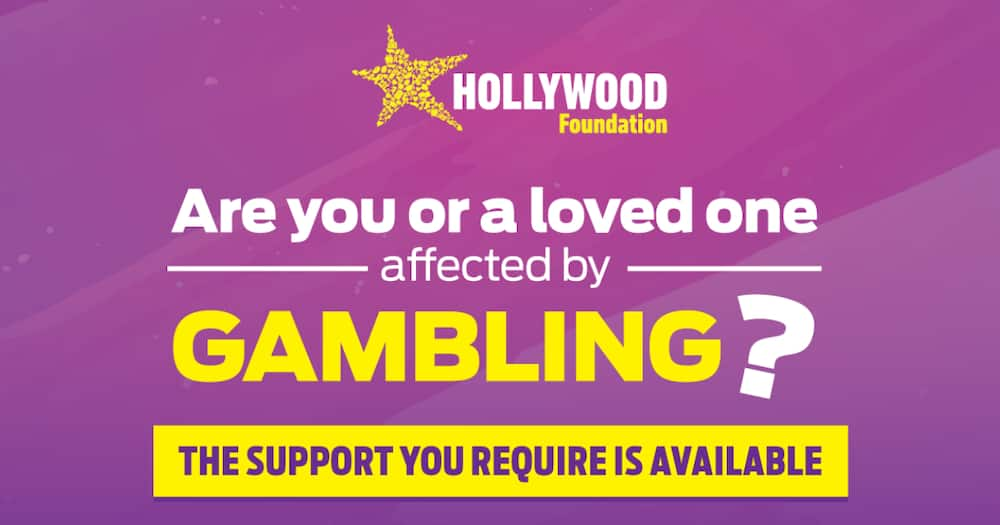 Commemorating this awareness month, The Hollywood Foundation has once again partnered with the South African Responsible Gambling Foundation (SARGF). Through this partnership, the focus will be on combating underage gambling through a school programme conducted by the SARGF. A total of 65 schools across all nine provinces in South Africa will benefit from the programme, as well as a sponsorship of two counsellors who will be on standby every day, for a year to assist callers who need support in dealing with their gambling-related problems.
Vuyisile Ngobese, Hollywood Foundation Public Relations Officer, states that the programmes from SARGF's National Responsible Gambling Programme (NRGP) are crucial for those who are struggling with gambling challenges.
"We are proud to stand alongside the South African Responsible Gambling Foundation in our collective mission. Through the National Responsible Gambling Programme, we are affirming our commitment to empowering community members," she adds.
As a non-profit organisation that prioritises the needs of the community, the Hollywood Foundation aims to enhance the NRGP by ensuring that counsellors will be readily available to assist.
The counsellors will promote responsible gambling within various communities by offering professional, confidential and free services. These services include an initial referral assessment, a referral to the nearest treatment professional, a cognitive assessment by the treatment professional, and an analysis and application of the types of treatment required for the callers who seek assistance.
"SARGF is delighted and thankful to see the Hollywood Foundation being proactive in working with the NRGP beyond license conditions. The contribution made by the Hollywood Foundation is a first of its kind and will go a long way in the NRGP's quest to educate, prevent, treat, and provide counselling to South Africans impacted by the potential harmful effects of disorder gambling," said Sibongile Simelane-Quntana, SARGF Executive Director.
"To cement our commitment further towards a safe gambling society the Hollywood Foundation supports the attendance and participation of Hollywoodbets in the responsible gambling summit taking place later in November," concludes Ngobese
Click here to find out more about Responsible Gambling
Source: Briefly News