Elora Quarry conservation area: Everything you need to know
Elora is one of the few historic towns in Ontario, Canada, slowly becoming a hotspot for most individuals. It is because Elora Quarry Conservation Area has put this town on the map with its glorious swimming hole. It dates backs to the '90s, making it an excellent historic site. But is this all the conservation area has to offer? Keep reading to discover fun things and other interesting details about this conservation area.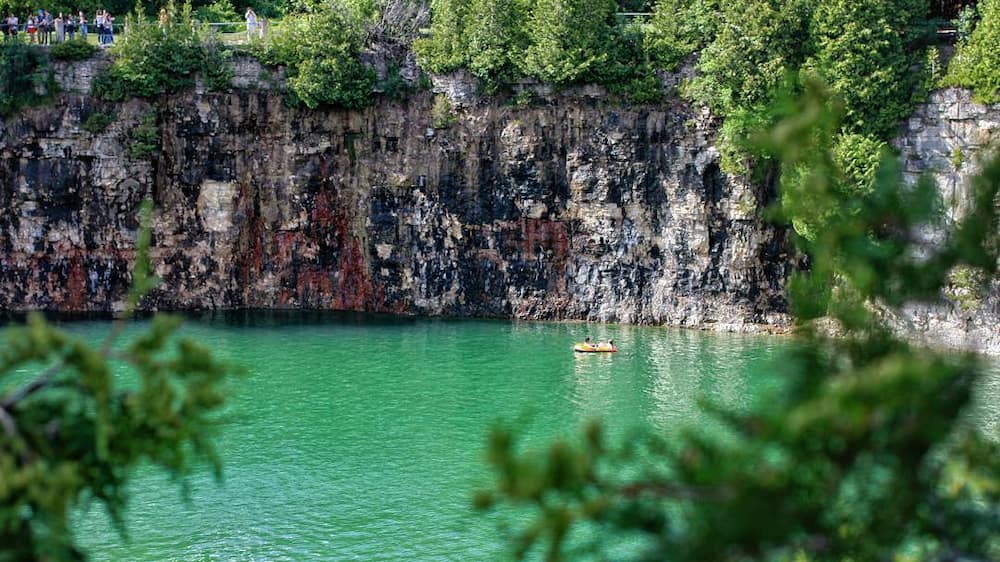 Is Elora Quarry man made? Are people allowed to visit Elora Quarry during the pandemic? These are among the many questions we will answer in this post. Read on to discover the many fun things to do here if you are looking for a weekend getaway.
Elora Quarry Conservation Area
It is a local Canadian landmark located in Nichol Township, Wellington County, Ontario, Canada. The two-acre quarry is encircled by sheer cliffs that are as high as 12 meters or 40 feet. It is also surrounded by trees, giving it a pleasant, serene environment.
You might think that this is a typical quarry involved with the mining of various minerals from the name. However, that is not the case. Instead of a mining operation, this beautiful conservation area is a great tourist attraction that offers a vast array of fun activities, mainly swimming. However, it has not always been a hot spot for swimmers. Let us explore its history to determine how it became a swimming attraction and a conservation area.
Elora Quarry history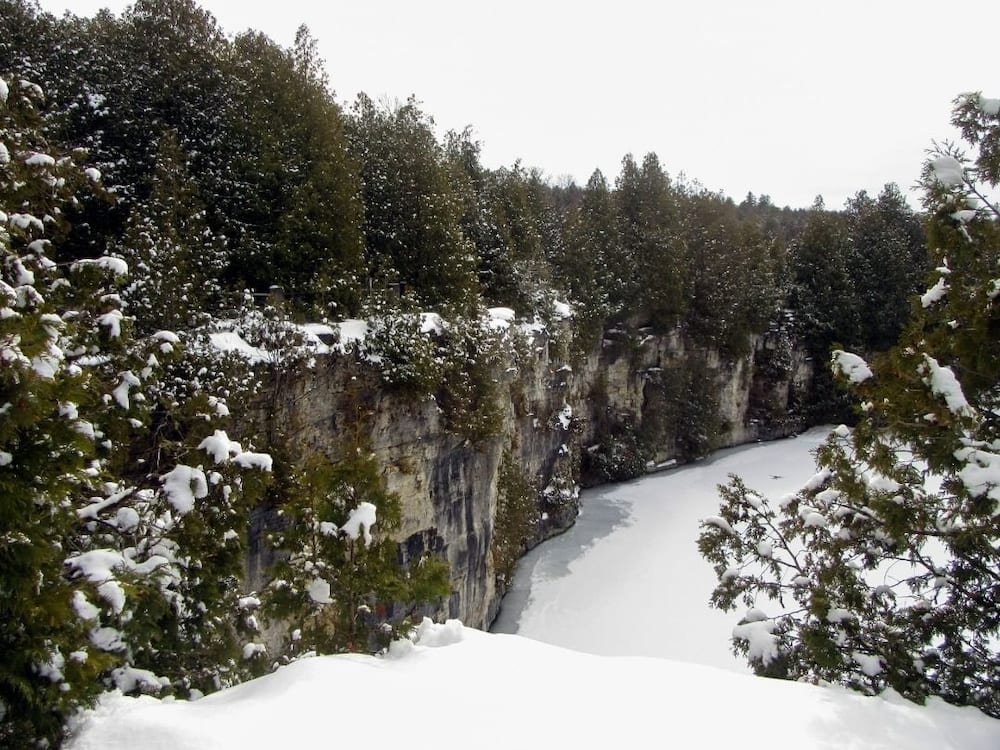 Elora quarry began as a limestone firm back in the 1900s, formerly known as The Whitestone Lime Company. Over the years, the firm thrived until the site was discovered to have nine lime kilns, a railroad siding, and a stone crusher.
The lime was reported to be impure in 1930 following the discovery of black streaks in the limestone. Following this, the company decided to look for greener pastures. It ceased operation in 1932 but left the plant and machinery intact.
After the firm's departure, the quarry soon became filled with water. This made it an area of great interest to swimmers until it became a conservation area in 1976. Since then, movement in and out has been regulated. Mining has also been prohibited in the area.
Elora Quarry activities
Can you swim in Elora Quarry? Can you cliff jump at Elora Quarry? These are among the questions you will find about activities to partake in at this conservation area. Of course, you can swim in this conservation area, given that this is the main tourist attraction.
Individuals looking for an adrenaline rush often tend to cliff jump from the 12 meter high cliffs. It is important to note that this practice is banned and can quickly get you thrown out of the conservation area.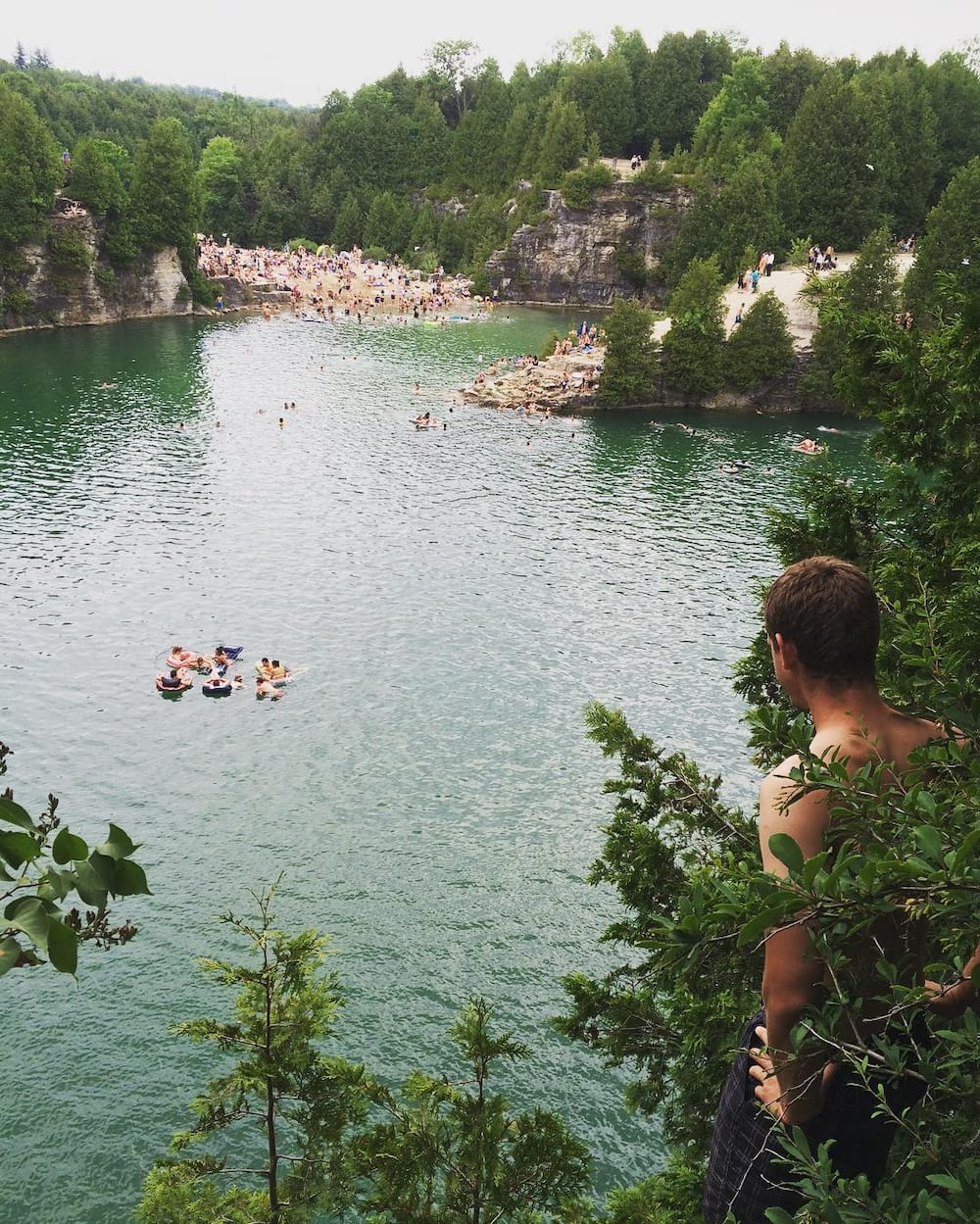 Similarly, you can enjoy chilling at the beach, picnicking, hiking, or taking brisk walks in this beautiful and serene environment. Make sure you enjoy the view firsthand. It is more exciting and thrilling than the vibe you get from looking at Elora Quarry pictures online.
Frequently asked questions about Elora Quarry
The questions on this conservation area do not end at the activities. There are many things that interest the parties that want to know about this conservation area.
How deep is Elora Quarry?
The question of Elora Quarry depth has been gracing most tabloid pages for a long time. There has been no accurate report about the depth of this quarry. It has only left people to speculation. Nonetheless, the landmark is believed to be pretty deep, given that people are cliff diving from heights of up to 40 feet.
Is Elora Quarry open?
This local Canadian landmark has been closed following the COVID-19 pandemic.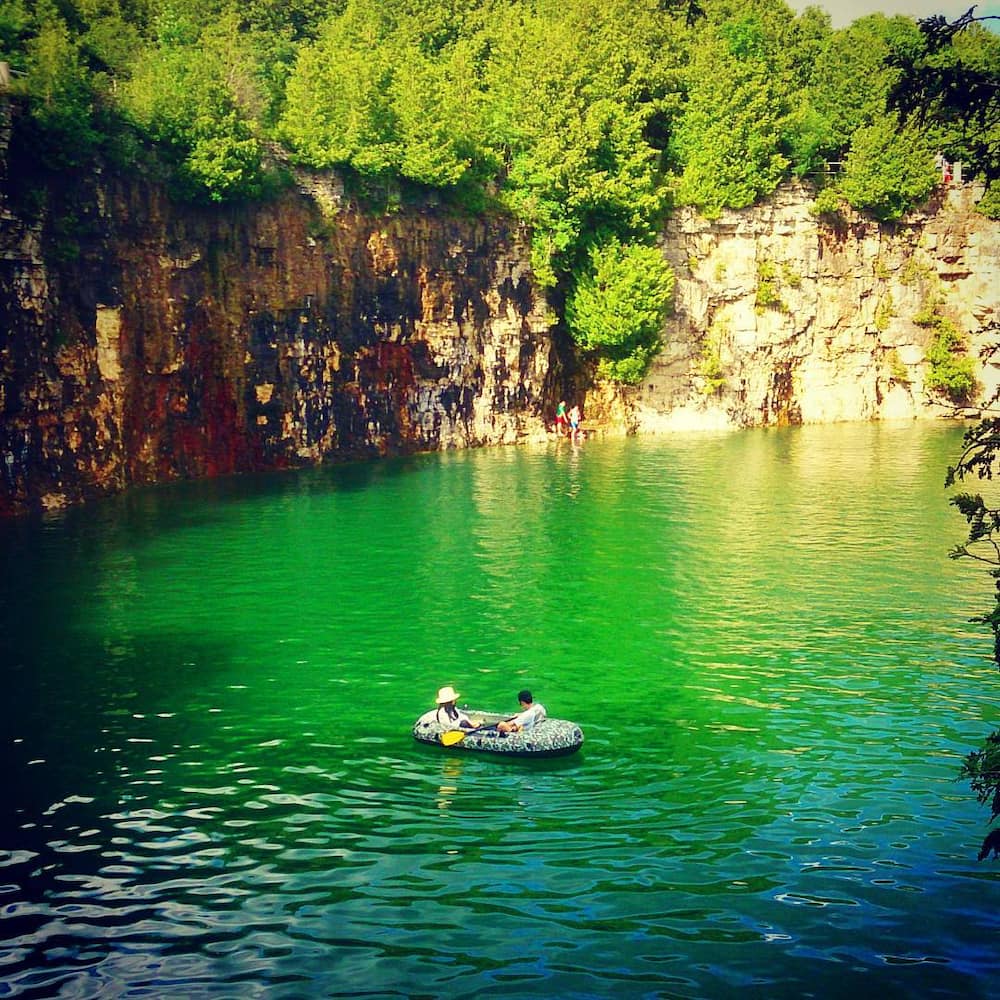 What are Elora Quarry prices?
Do you have to pay to get into Elora Quarry? Yes, you do. The prices charged at Elora Quarry Conservation Area are subject to change without notice. So, it would help if you stay updated with their website to determine their latest price list. Their current day-use admission fees are as shown below:
Preschool children (those under 5)- Free
Children between 6 and 14 years: $4.42
Adults between 15 and 64 years: $9.29
Seniors above 65 years and individuals with disabilities: $7.08
Parking fees: $13.27
Can you carry alcohol?
Alcohol and dogs are not allowed in this conservation area. Make sure you adhere to these rules to avoid being denied entry.
There is a lot you can do while at a getaway in Ontario at Elora Quarry Conservation Area. You can go swimming, picnicking, or hiking. Remember that cliff jumping is restricted, and you may be kicked out for doing so. Similarly, remember that alcohol is not allowed as the vibe is more family-oriented.
READ ALSO: Top 50 richest actors in the world: Who is the wealthiest?
Briefly.co.za recently published an article with a comprehensive list of the top 50 richest actors in the world. The film industry is one of the well-paying professions, explaining why most actors have a high net worth.
Are you wondering if your favorite actor made it to this list? You will get to know their net worth as well their other professions besides acting.
Source: Briefly News