Bess Katramados's age, kids, Big Show, career, profile, net worth
If you love sports, and especially wrestling, are you most likely familiar with the wrestler known as The Big Show. He started his career way back in 1995 when he used to go by the ring name 'The Giant.' Most of us may even be familiar with his signature moves and techniques in the ring. However, when it comes to his personal life, fans are left with more questions than answers, especially about his wife. Take a look at this read as we unveil known details about Bess Katramados Big Show wife.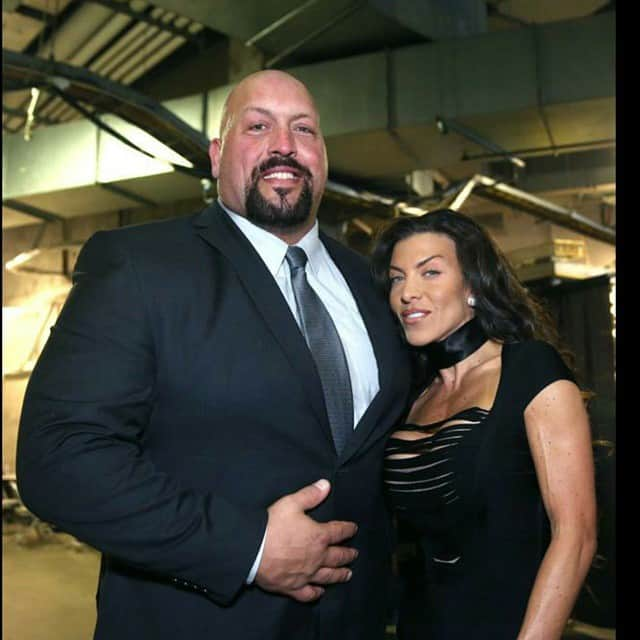 Who is Bess Katramados? Who is Paul Wight's wife? You will most likely see these searches online when prying on the relationship of The Big Show. Katramados is the wife of this famous wrestler, athlete, and actor. Unlike most celebrity wives, she tends to keep her life under wraps. Read on as we explore her biography.
Bess Katramados profile summary
Date of Birth: 13th July 1973
Place of birth: Illinois, Chicago, USA
Bess Katramados age: 47 years
Zodiac sign: Cancer
Spouse: Paul Wight
Profession: Fitness trainer
Height: 5 feet 8 inches
Weight: 142 pounds
Bio and early life
Most of her fame stems from the fact that she is a celebrity's wife. Being the wife of one of the most popular and favorite professional wrestlers in the world has shifted the attention to her. Fans are often asking personal questions about her to understand the rock behind The Big Show.
Bess was born on 13th July 1973 in Illinois, Chicago, USA. She is currently 47 years old and counting down months to her 48th birthday. Katramados is yet to reveal the name of her folks or siblings. She attended Lutheran High School, located in Illinois. Her striking appearance and lack of interest in her studies prompted her to pursue modeling in her last school year.
Bess Katramados model career
Call it fate or destiny, but Bess always envisioned a career in modeling. It turns out she would later join this industry. Thanks to her stunning beauty, it did not take long before the 47-year-old started getting modeling gigs.
Most of them were from her hometown Illinois. Although she did not work with famous Model brands, Bess did make a name for herself in the industry. She also got to travel to multiple cities thanks to her career. However, the model did not continue with this line of work after she met The Big Show.
She ditched her modeling career and began working out with her partner. Sooner than later, she had grown to love this routine, and she became her husband's trainer, fitness instructor, and promoter.
Bess Katramados net worth remains a mystery to the public. The trainer has managed to keep her net worth and earnings under wraps. However, the same cannot be said of her husband.
Paul Wight is estimated to have an accumulated net worth of $16 million. The figure is high enough to rank him in Celebrity Net Worth's 2021 list of the Top 50 Richest Wrestlers. He ranks fourteenth on this list.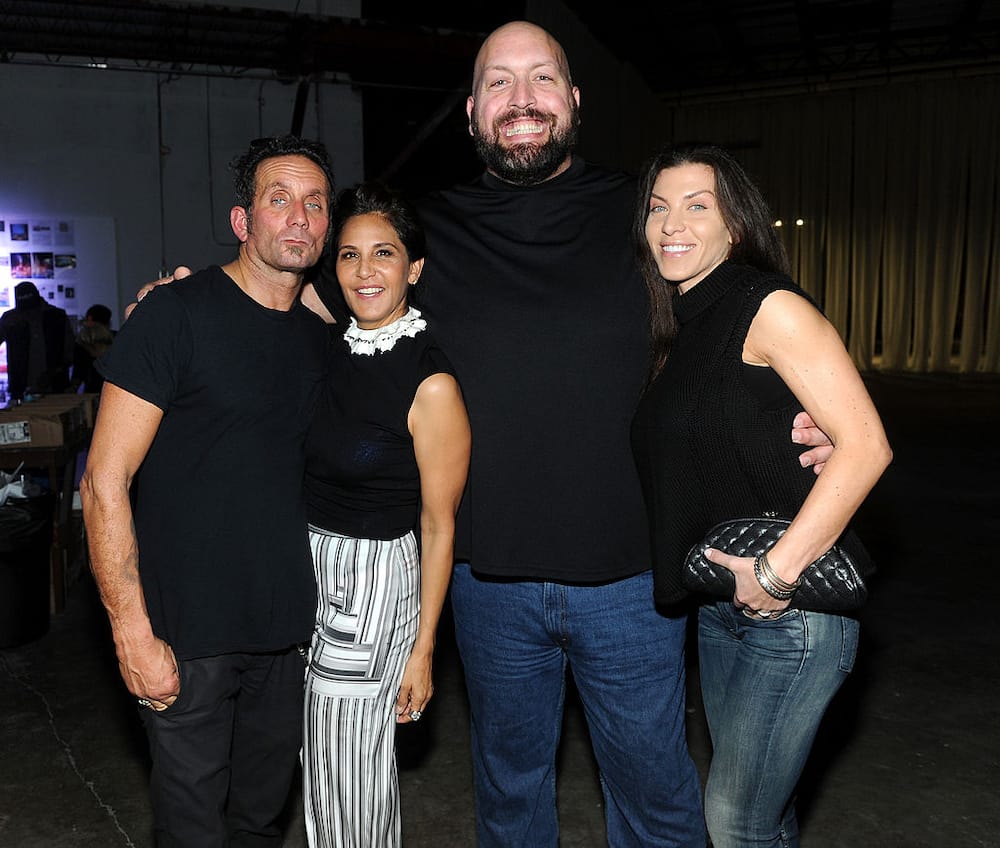 How tall is Bess Katramados?
Well, Katramados is undoubtedly shorter than her gigantic husband, who is 7 feet tall. Bess Katramados's height is 5 feet and 8 inches (172 cm). She weighs 142 pounds, while her husband weighs 383 pounds.
Online presence
Do not bother scrolling through your social media looking for Bess Katramados Instagram or Twitter account. She is a social media ghost who prefers keeping her life off social media. The only way you can enjoy a few pictures of Bess Katramados is by spotting her alongside her husband in public events.
Bess Katramados and The Big Show love story
Bess and The Big Show are not your typical lovebirds who meet years earlier before deciding to tie the knot. Their relationship is so different from such love stories. Theirs only came to the limelight after the first marriage of The Big Show hit rock bottom.
The athlete was previously married to Melissa Ann Piavis. The two had exchanged vows on 14th February 1997. However, down the line, the two fell apart and decided to call it quits on 6th February 2002.
Just five days after getting divorced, the professional wrestler tied the knot with Bess. Their union received so much public attention due to the tight timelines.
Bess Katramados kids
The former model has three children. She has two children with her partner Paul Wight and is yet to reveal their names.
Is Bess Katramados in The Big Show Show?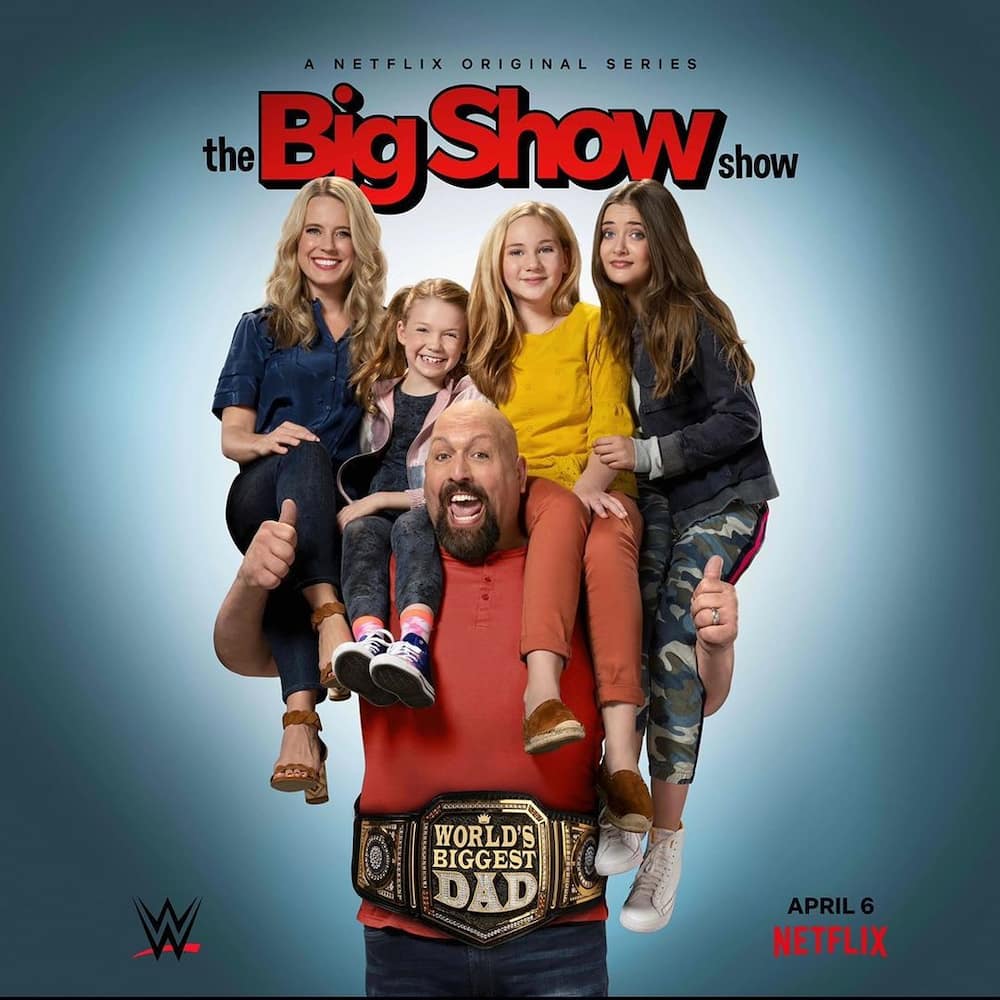 In 2020, The Big Show decided to treat comedy lovers to a sitcom titled The Big Show Show, in which he stars as a fictional character of himself. Of course, this sparked multiple questions, especially questions on whether he would feature his real family.
Unfortunately, the wrestler does not feature his real family. Instead, the show features Alisson Munn as his wife. The wrestler does not also use his actual kids. Instead, he features child actors: Lily Brooks O'Briant, Juliet Donenfeld, and Reylynn Caster.
Bess Katramados is the wife of the talented actor and professional wrestler Paul Wight, popularly known by his ring name, The Big Show. The 47-year old leads a very private life despite being a celebrity wife. Her low-key lifestyle might explain why she does not even feature in her husband's creation of The Big Show Show.
READ ALSO: Annalise Bishop: Everything you need to know about Jamie Foxx daughter
Briefly.co.za recently shared an article about Annalise Bishop. She is the daughter of the iconic American actor, singer, songwriter, and comedian Jamie Foxx.
The young beauty lives in a multi-million dollar house with her celebrity father and has met numerous celebrities, including Jay Z and Ed Sheeran.
Source: Briefly News