Who is The Undertaker in real life, and who is his wife?
The Undertaker is among the world's greatest wrestlers, and some WWE fans believed that he possessed superhuman abilities because of his scare tactics. The legend has wrestled in WWE for thirty years since 1990. He co-founded The Zeus Compton Calaway Save the Animals fund with his ex-wife Sara. He is a fan of boxing and martial arts and earned a belt in Brazilian jiu-jitsu in 2011. The wrestler fought in the Super ShowDown in Saudi Arabia on 27th February 2020.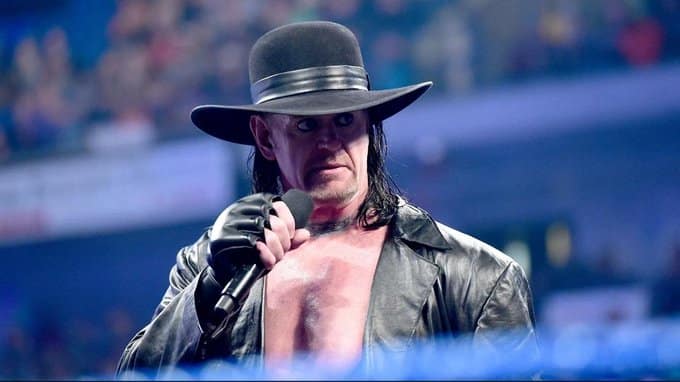 The Undertaker net worth is around $20 million. His primary source of income is wrestling. He has also earned wealth by acting in movies and television series. Several WWE video games have included him as a character. There are several series of comic books about his stage character.
The Undertaker profile summary
Full name: Mark William Calaway
Stage name: The Undertaker
Date of birth: 24th March 1965
Career: Professional wrestler
The Undertaker height: 2.08 meters
Nationality: American
The Undertaker biography
WWE Undertaker's real name is Mark William Calaway. He was born on 24th March 1965 in Houston, Texas, USA. The Undertaker age is 55 years. He played soccer and basketball at Waltrip High School. He graduated from high school in 1983 and enrolled at Angelina College in Texas under a basketball scholarship. In 1985, he joined Texas Wesleyan University in Texas to study sports management. He played for Rams in 1985 to 1986. He dropped out of college to concentrate on his basketball career in Europe, but he shifted to wrestling later on.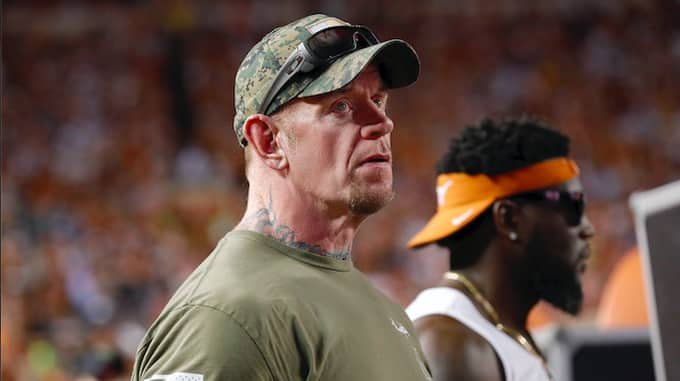 Buzz Sawyer trained him in 1986. He looked up to WCCW wrestler, Don Jardine, aka The Spoiler, but Jardine never coached him. In 1987, his career kicked off. He worked on various gimmicks and promotions for WCCW (World Class Championship Wrestling). His first match was against Bruiser Brody on 26th June 1987 at the Dallas Sportatorium, and he lost the fight.
On 2nd February 1989, his manager, Dutch Mintel, reintroduced him as The Master of Pain. He won WCWA Texas Heavyweight Championship on 5th October 1989 under a new stage name, The Punisher. He was signed by WCW (World Championship Wrestling) in 1989 as Mean Mark. In 1990, he joined WWE (former WWF (World Wrestling Federation)).
Did Undertaker die?
In January 1994, he faced his greatest competitor, Yokozuna, in the WWF Championship coffin match and Royal Rumble. Yokozuna was helped by other wrestlers to lock Calaway in a casket. On a video screen, Undertaker (his spirit) warned Yokozuna about his revenge from the coffin. He did not fight for seven months because of a back injury.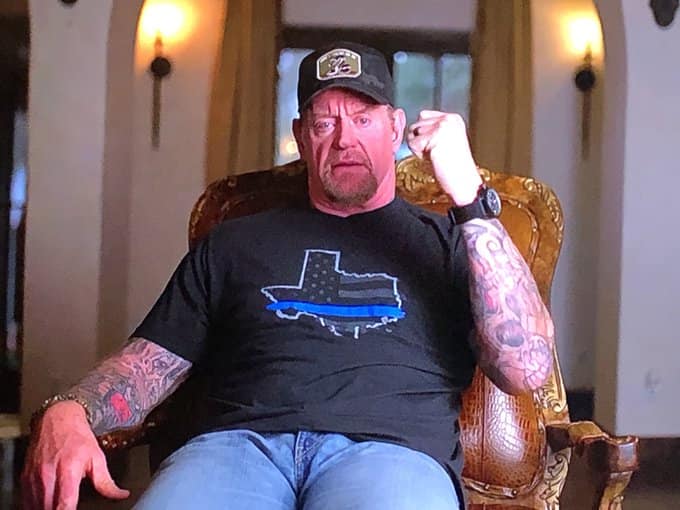 WWF promoted his return via video clips. Brian Lee, his real-life cousin, impersonated him in his absence. Upon his return as Deadman, Calaway fought the impostor and had a casket rematch with Yokozuna and won both matches.
In 1996, he was buried alive by his rival, Mankind, in a Buried Alive match. He returned and defeated Mankind at the Survivor Series, thus proclaiming himself as the Lord of Darkness.
WWE Undertaker killed his parents
In May 1997, Paul Bearer claimed that Undertaker burnt his family's funeral home business and murdered his family. Calaway denied the claims. Bearer introduced Kane as Undertaker's younger brother, who survived the fire accident. He was raised by Bearer and had come to take revenge on Undertaker. He also alleged that Kane was his son because Bearer had an affair with Undertaker's mother.
Kane challenged Undertaker several times, but Calaway refrained from fighting his half brother. Kane fooled his half brother by pretending to be his ally during a match between Undertaker and Generation x. It was a trap to padlock Undertaker in a coffin, but he was not in when its lid was opened.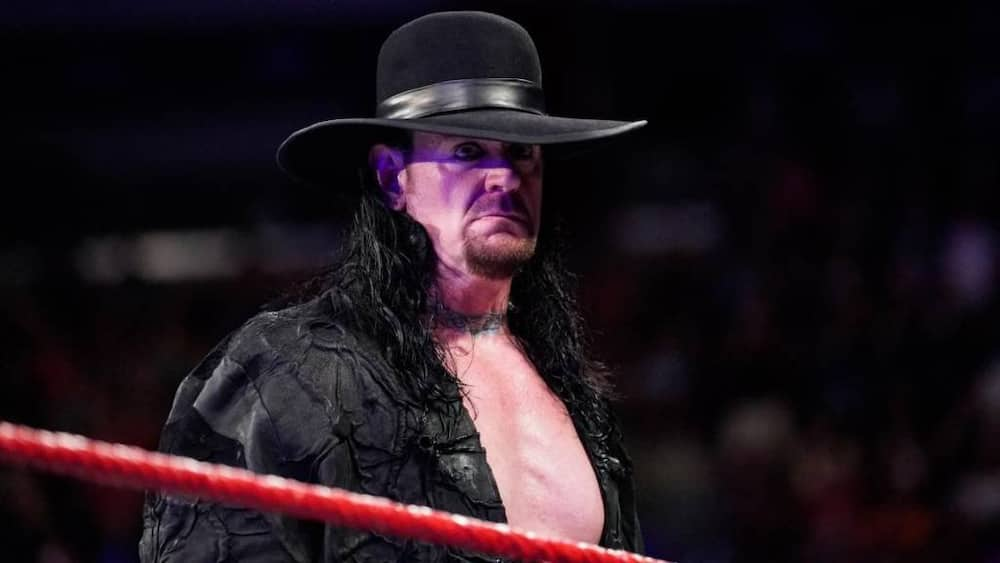 He showed up after two months and defeated Kane in Wrestle Mania XIV. A month later, Calaway burnt Kane's right arm and admitted starting the fire, killing his parents and putting the blame on Kane.
Undertaker kidnapped Stephanie McMahon
In 1999, he kidnapped Stephanie McMahon to force Mr. McMahon into an alliance. He tried to marry her before sacrificing her at an eldritch ceremony, but Austin rescued her.
In 2003, Kane claimed that The Undertaker was dead and buried forever after Undertaker lost the Buried Alive match to McMahon. He returned in 2004 as the Deadman and defeated Kane at WrestleMania XX. The star made his supporters assume he retired from wrestling after losing to Roman Reigns in 2017. He made a grand return in an iconic match against John Cena in 2019.
The Undertaker family
His parents are Frank Compton Calaway and Betty Catherine Truby, and he has four older brothers named David, Michael, Paul, and Timothy. He married Jodi Lynn in 1989, but they split in 1999. They had a son named Gunner Vincent in 1993.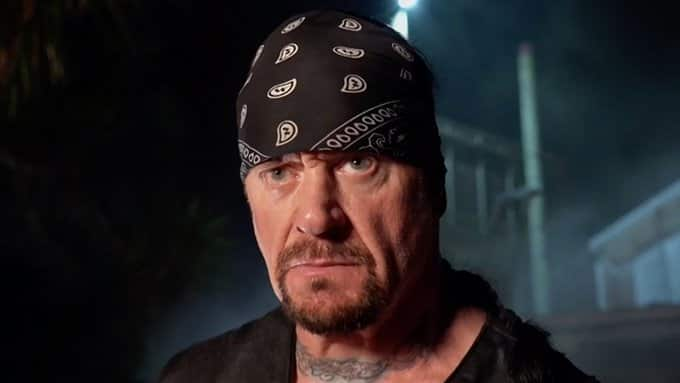 READ ALSO: South Africans have the opportunity to try out for WWE in Mzansi
He tied the knot with Sara in 2000 and tattooed her name on his throat, but they separated in 2007. They have two daughters, Chasey and Gracie. The Undertaker spouse, Michelle McCool, is a former wrestler. They got married in 2010 and had their first child, Kaia Faith Calaway, in 2012.
Undertaker news: Is he set to retire after competing in Wrestlemania 36?
After performing in Wrestlemania 36, his post on Twitter indicates that he might retire this year. However, he made such hints in the past but made surprise comebacks afterwards.
Undertaker awards
Calaway has won many belts and awards. Some of them are:
USWA and WCW Heavyweight Championships
Three World Heavyweight Championships
WWF Hardcore Championship
Four WWE/WWF Championships
Six WWF and a WCW World Tag Team Champion
Match of the Year awards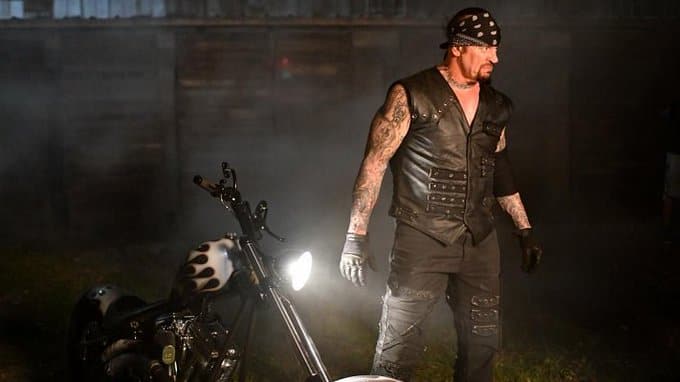 READ ALSO: Social media users giggle over homemade 'African version' of WWE
Frequently asked questions (FAQs)
Here are the most common questions.
How did Undertaker die?
In 2014, false news from Empire sports about his death emerged on social media that his wife, Michelle McCool, found him dead in their home in Houston. He had wrestled in Wrestle Mania 30 a week before and sustained a head injury that was not severe.
How much is the Undertaker worth?
He has a net worth of about $20 million.
Does Undertaker still wrestle?
Yes. Calaway fought in Wrestle Mania 36 in Saudi Arabia in April this year, where he lost to AJ Styles.
When did Undertaker retire?
Sun reported that the Wrestling Observer, Dave Meltzer, revealed about the expiration of Undertaker's contract with WWE. WWE needed to pay a fortune for the legend to be part of Saudi Arabia shows. He is yet to retire, although his fans speculated that he retired in 2017. The 55-year-old wrestler still fights in Saudi Arabia matches as the American Bad Ass.
The Undertaker has set history in WWE that inspires upcoming wrestlers. He has taken down prominent wrestlers like John Cena and Shawn Michael. His performances are scary but thrilling.
READ ALSO:
Khabib Nurmagomedov wife, age, measurements, next fight, profile, net worth
Kofi Kingston presents WWE title to Akufo-Addo
Engaged: WWE superstars Seth Rollins and Becky Lynch to tie the knot
Source: Briefly News