Booker T bio: age, measurements, children, wife, family, WWE, net worth, profile
Booker T is a prominent WWE retired wrestler. The wrestler became an orphan when he was an adolescent. Tio did not complete high school, and he was jailed twice in his teenage years because of robbery. As a father at the age of 17 years, he needed to provide for his son, but the jobs he took were not earning him enough money. He changed his story. He is known as the first African-American to hold 21 WCW titles and 6 World Champions, among other achievements.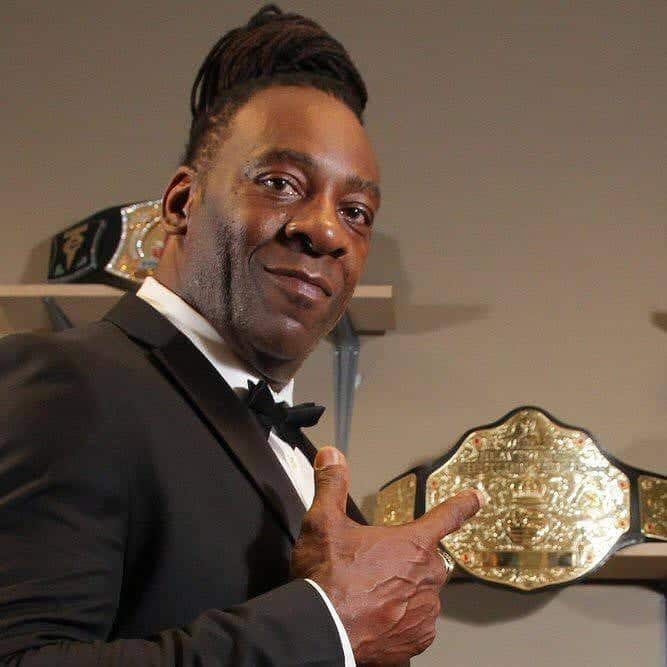 The most prominent games among the 27 video games that he has been used as a character include WWE2K15, Wrestle Mania XIX, WWE2K16, WWE Survivor Series, and WWE 2K17. He acted in television series such as Charmed and The Weakest Link. Huffman also featured in films like Ready to Rumble, and he once hosted the radio show, Tea Time with King Booker, on KBME 790 AM in Houston. Booker T net worth is estimated to be around $6 million.
Booker T profile summary
Full name: Robert Booker Tio Huffman
Other names: GI Bro, Kole, King Booker, and Black Snow
Date of birth: 1st March 1965
Age: 55 years
Career: Promoter, commentator and retired wrestler
Height: 6 feet 3 inches
Weight: 116 kg
Nationality: America
Booker T biography
He was born in Plain Dealing, Louisiana (USA), on 1st March 1965. His real name is Booker Tio Huffman Jr. Booker T age is 55 years now. His parents passed away when he was 13 years old. He is the youngest of eight children, and they survived a tough childhood.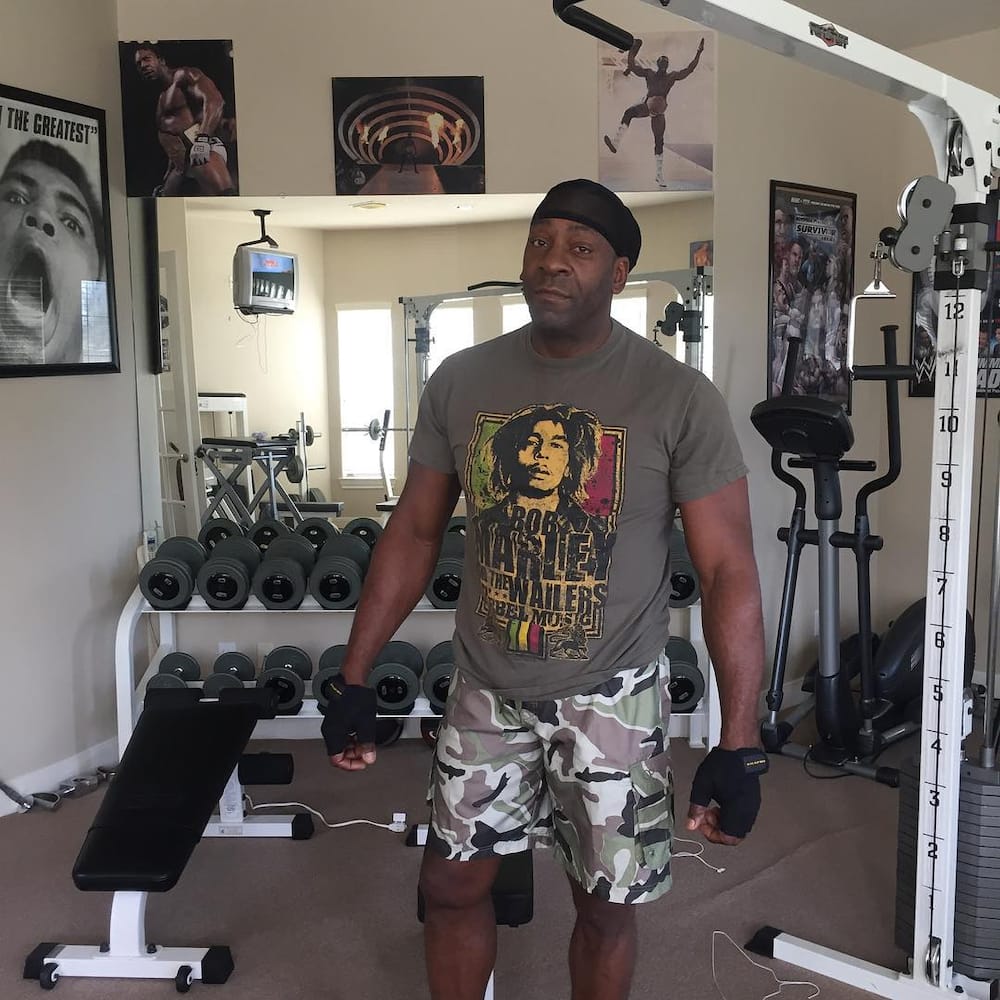 His sister sheltered him, and he later moved into his brother's home. In 1984, he became a father at the age of 17 years. After the birth of his son, Brandon, by a 15-year-old girl, he got a job at Fiesta Mart to provide for his baby. He dropped out of high school. He served a 19-month jail term for robbing Wendy's restaurants in Houston. He was involved in other robberies when he was released from jail. He was imprisoned and then served parole for 52 months instead of a five-year jail sentence.
Booker T brother, Lash (aka Stevie Ray), and Tio were trained at Ivan Putski's wresting school by Scott Casey. They wrestled together in Texas for a few years before they joined WCW as Harlem Heat in August 1993. He was known as GI Bro before he signed up with WCW. The brothers decided to fight as singles later on. Huffman's fame exploded between 2001 and 2002. He became the sixth World Heavyweight Champion in 2006 after defeating Rey Mysterio.
The celebrity left WWE in October 2007 and joined TNA. He returned in 2011 and performed in the biggest Royal Rumble match. Later, he joined SmackDown as a commentator and trainer on WWE Tough Enough series.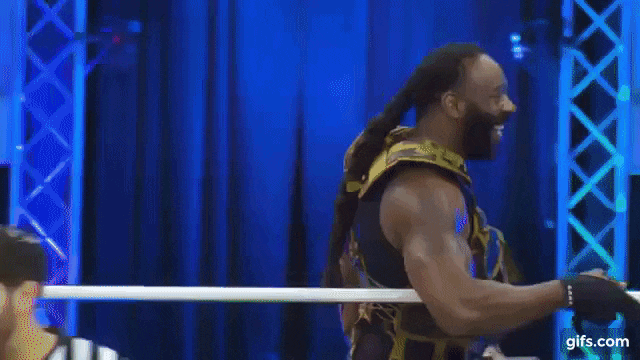 READ ALSO: Governor wants the show to go on, claims WWE is an essential business
He is the owner and founder of ROW (Reality of Wrestling), which is established in Texas. He has released two autobiographies, From Prison to Promise with the help of Medallion Press (2012) and Wrestling Royalty (2015). GI Bro comic book has wonderful fiction stories about his wrestling career.
He is part of the Class of 2013 WWE Hall of Fame. Booker T Huffman is one of the hosts of the WWE Backstage shows. WWE fighters have theme songs that make each one of them stand out. Booker T theme song was Can You Dig It, Sucka?
Is GI Bro married?
He married Levestia on 23rd May 1996, and they divorced on 8th May 2001. Booker T wife, Sharmell Sullivan-Huffman, married him in 2005. Their twins, Kennedy (daughter) and Kendrick (son), were born in 2010. His wife fought in WWE as Queen Sharmell until 2007.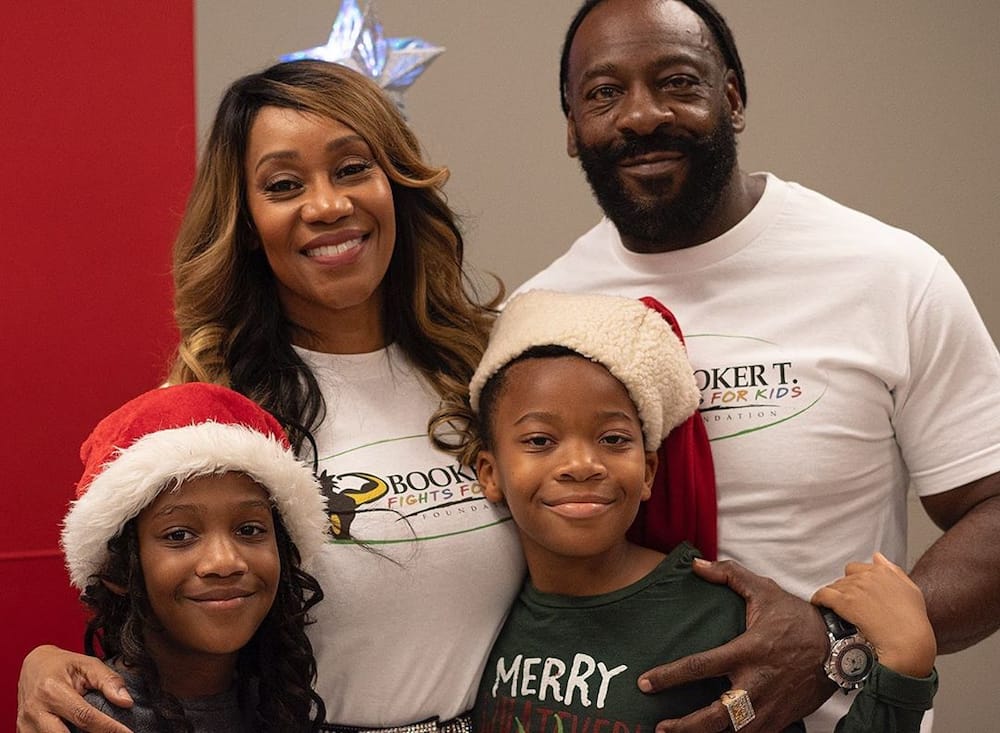 READ ALSO: Legendary former WWE referee, Jack Lutz, passes away aged 86
What is the relationship between Booker T Washington and Booker T WWE?
There is no blood relationship between the WWE wrestler and this political activist. Taliaferro Washington (Booker T. Washington) was born into slavery on 5th April 1856 in Virginia, USA. He died of high blood pressure on 14th November 1915. Taliaferro was also an adviser to multiple presidents of the US. He established Tuskegee University and National Negro Business League to transform the lives of people of his race.
Booker T mayoral ambitions
In 2016, Huffman declared his aspirations to contest for the office of the mayor in Houston. Sylvester Turner won the elections, followed closely by Buzbee.
Was the WWE GI Bro a member of a soul music band?
Booker T WWE has never been a member of this music band. The American soul music band, Booker T and the MGS, was famous in the 1960s. Its founders were Steve Copper (guitarist), Booker T. Jones (organ-player), and Lewie Polk Steinberg (bassist).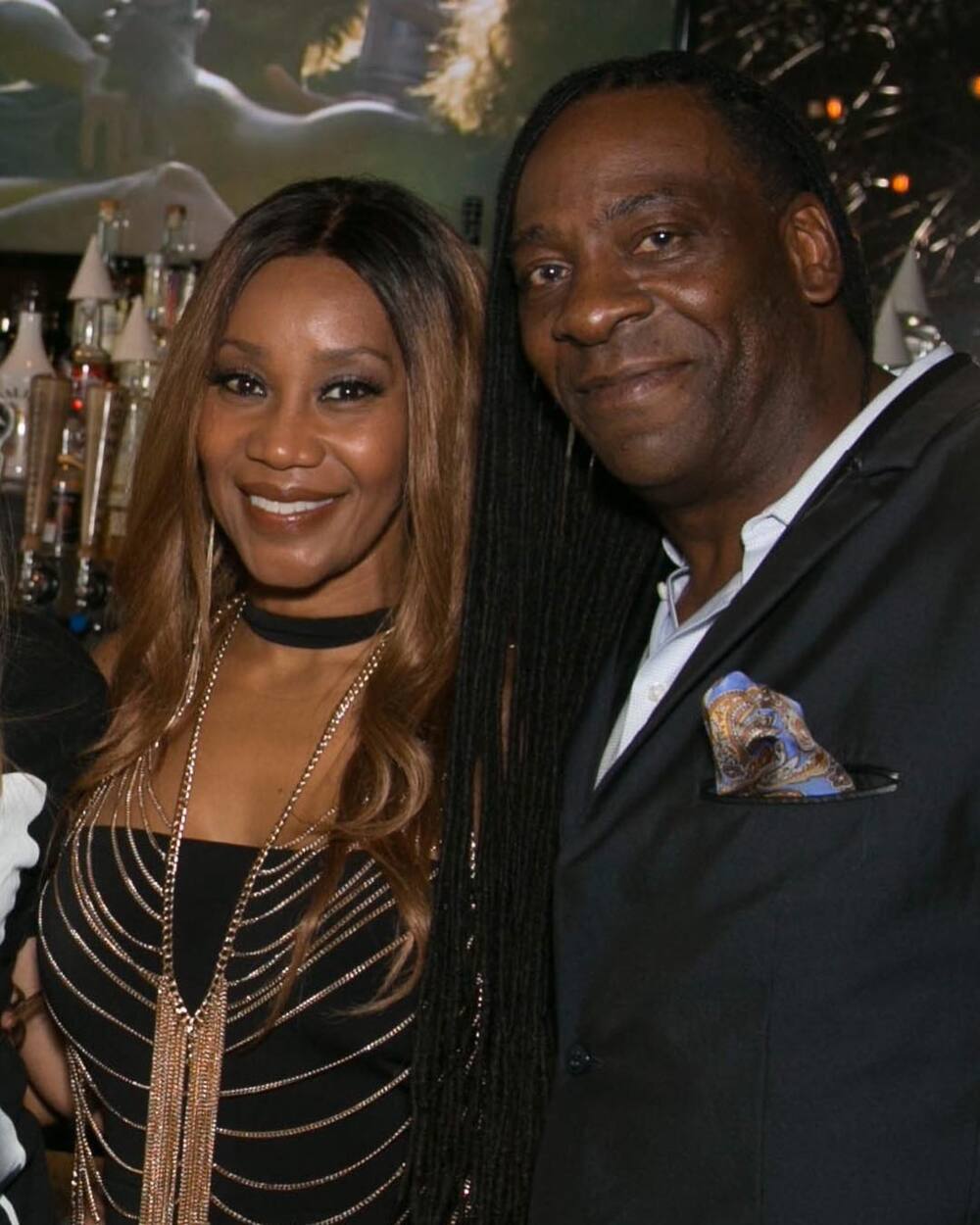 READ ALSO: Roman Reigns claims he is expecting another set of twins with wife
Frequently asked questions (FAQs)
Here are the most common questions about the wrestler.
What is Booker T networth?
His net worth is estimated to be around $6 million.
How did Booker T die?
Booker T, the politician, died of high blood pressure. Huffman is alive. He quit wrestling in 2007 because his schedule was killing him.
What does the T in Booker T stand for?
His real name is Booker Tio Huffman Jr. The T stands for Tio.
Does Booker T still work for WWE?
The 55-year-old is still in good shape because he continued to exercise after retirement. Tio had a match on 8th February 2020.
Booker T has performed in WWF (World Wrestling Federation), WCW (World Championship Wrestling), and TNA (Total Nonstop Action). He has tackled legendary champions like Rey Mysterio, John Cena, The Undertaker, Batista, Triple H, and many more. He has won around 35 championships in his entire wrestling career.
READ ALSO:
Tyson Fury bio, age, measurements, family, fights, records, trainer, net worth
Floyd Mayweather: Boxing legend flaunts R4m diamond-encrusted watch
Dwayne 'The Rock' Johnson opens up about the cause of father's death
Source: Briefly News