Tyrese Gibson aka Tyrese South African post and apology, net worth, bio, career, profile
Tyrese Gibson went viral after his insensitive Instagram post about South Africans. Read on to find out interesting facts about his childhood, career, and personal life, the feud between him and Dwayne 'The Rock' Johnson, and much more.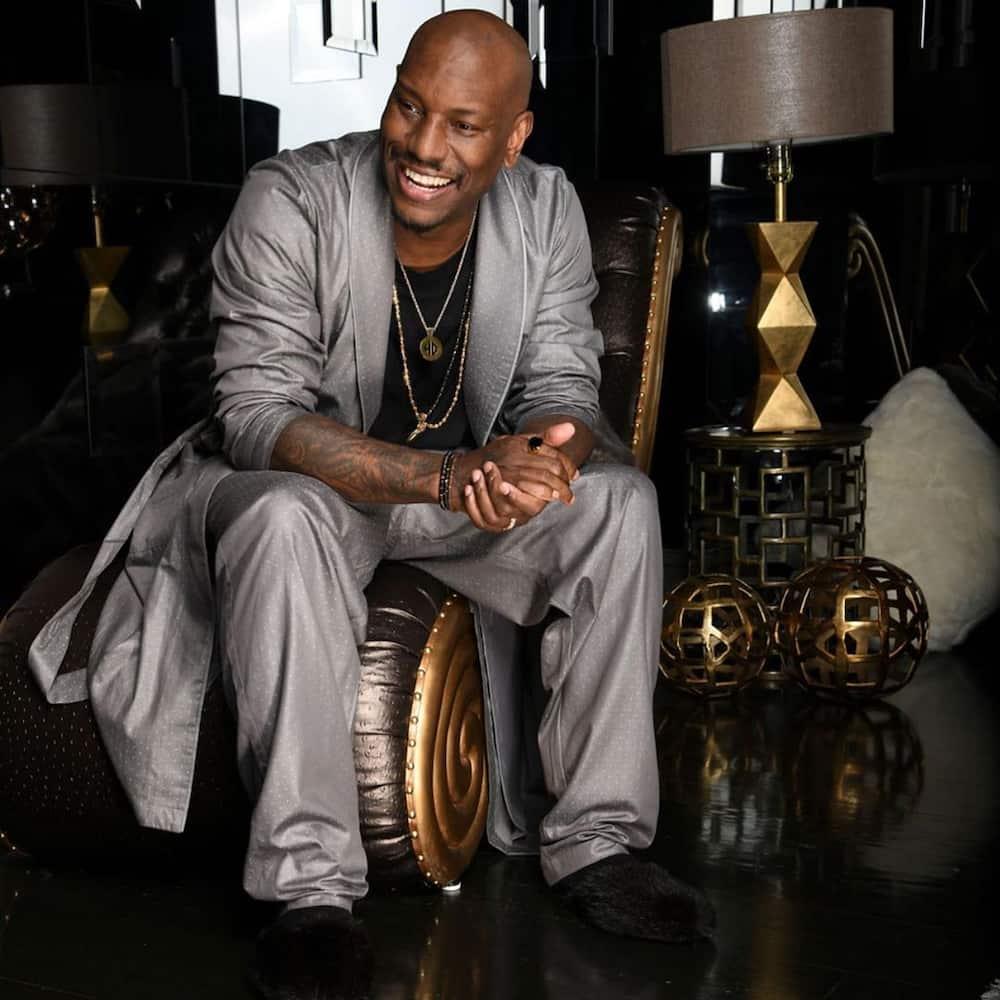 Tyrese Gibson fought and worked hard to make it to where he is today. Get to understand more about his life story, his harsh childhood, and what he did to become a major star.
Profile
Born: 30th December 1978
Tyrese age: 41 years
Place of birth: Watts, Los Angeles, California, U.S.
Nationality: American
Nicknames: Black-Ty
Occupations: Singer, songwriter, rapper, actor, model, VJ, screenwriter, and author
Years active: 1994–present
Spouse: Norma Mitchell, Samantha Lee
Children: 2
Musical career profile
Genres: Hip hop and R&B
Instruments: Vocals
Labels: RCA, J, Voltron, EMI, Caroline
Tyrese Instagram: @tyrese
Early life
Tyrese had a hard upbringing. His father, Tyron Gibson left their mother, Priscilla Murray Gibson, so he majorly grew up in a single-parent household. He was the last born and had three older siblings. Gibson admitted that money was scarce while he grew up, and he had to get creative to help his mother, who worked as a waitress.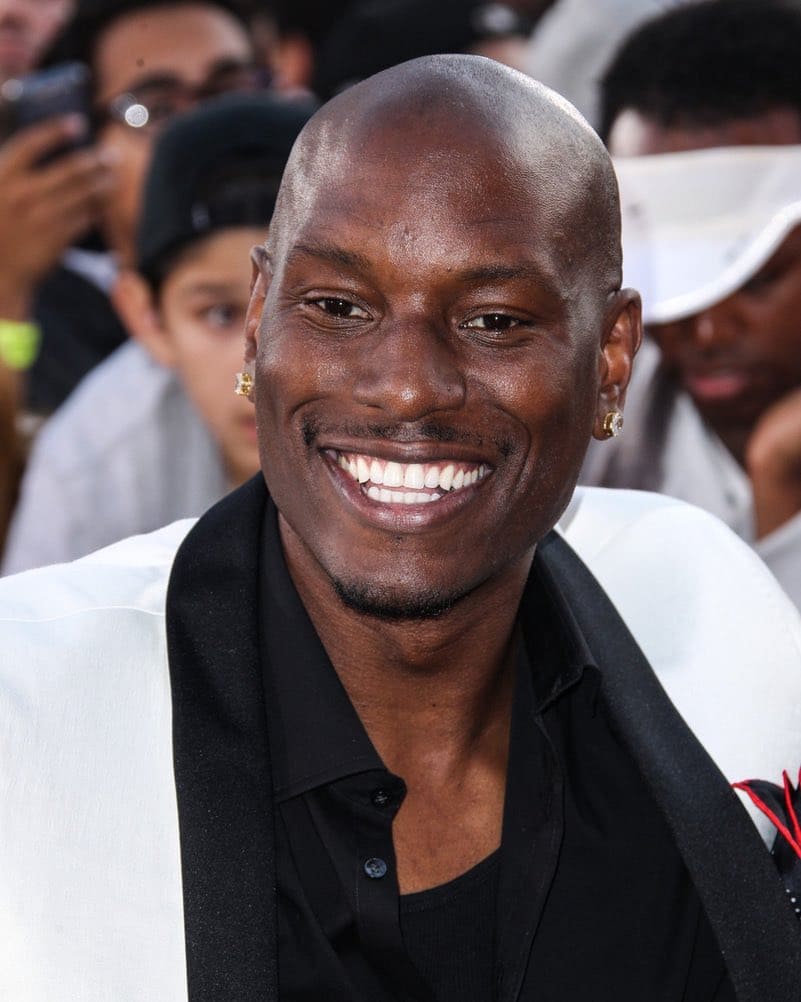 Professional life
Life may have been hard for him, but he would soon use his experiences growing up to advance his career.
Early career
When he was 14 years old, a neighbour complimented him, saying that he has a good voice. He then started auditioning for school talent shows and putting himself out there, it paid off, and he found a mentor in Locke High School. This was his music teacher and his father figure, Reggie Andrews. In 1995, the budding singers' life changed. A local agent called his teacher looking for a 'fresh face' to star in a Coca Cola commercial. Gibson arrived 2 hours late for the audition because of transportation issues, but he ended up getting the leading role of a guy strolling in the bus singing.
That commercial changed my life, that started my life, basically.
He graduated high school in 1996. The commercial put him on the map, and he landed modelling gigs for major companies like Guess? and Tommy Hilfinger.
READ ALSO: Francois van Coke bio: age, children, wife, merch, songs, albums, quotes, profile
Music career
Two years after graduating high school, at just 19, he released a self-titled album. The Tyrese songs in this album were slow soulful rhythm and blues. Tyrese Gibson songs were a big hit, and the album went platinum. The third single of the album was the highest-charting in the album reaching ninth on the R&B charts. It earned him a Grammy nomination for Best R&B Male Vocal Performance. He then landed a gig presenting in MTV jams and VJ the next year.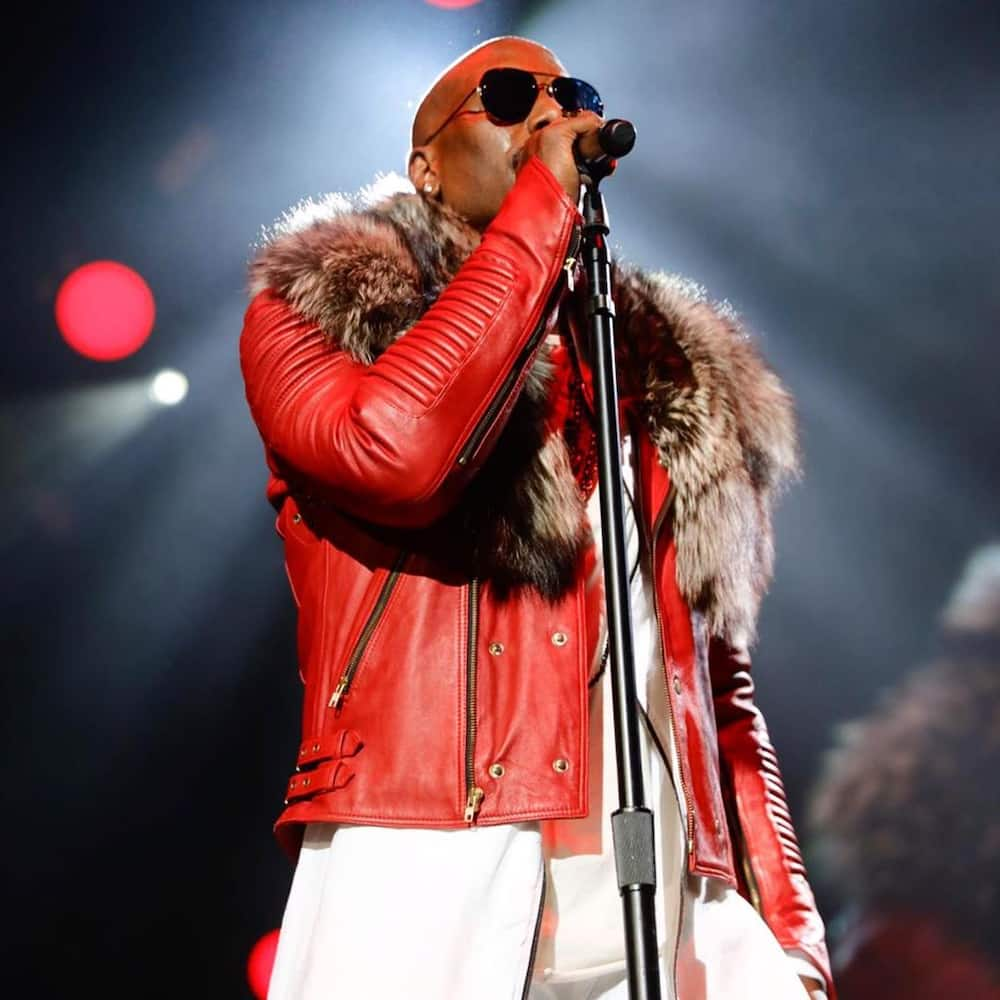 The rest of his music career to date has been filled with top hits and Grammy nominations. In 2015, the album he released called Black Rose debuted at number 1 on the Billboard 200. This became the first number one album of his career.
Tyrese Gibson albums
Tyrese
2000 Watts
I Wanna Go There
Alter Ego
Open Invitation
Identity Theft
Acting career
In 2001, he auditioned for a movie Baby Boy. The filmmaker John Singleton was instantly drawn to him; he even said Gibson walked, looked, and smelled like a movie star. He landed the role and used his life as an inspiration to act the part of an unemployed single dad from the ghetto.
He has also landed a recurring role in two of the highest-grossing film series, Fast and Furious and Transformers.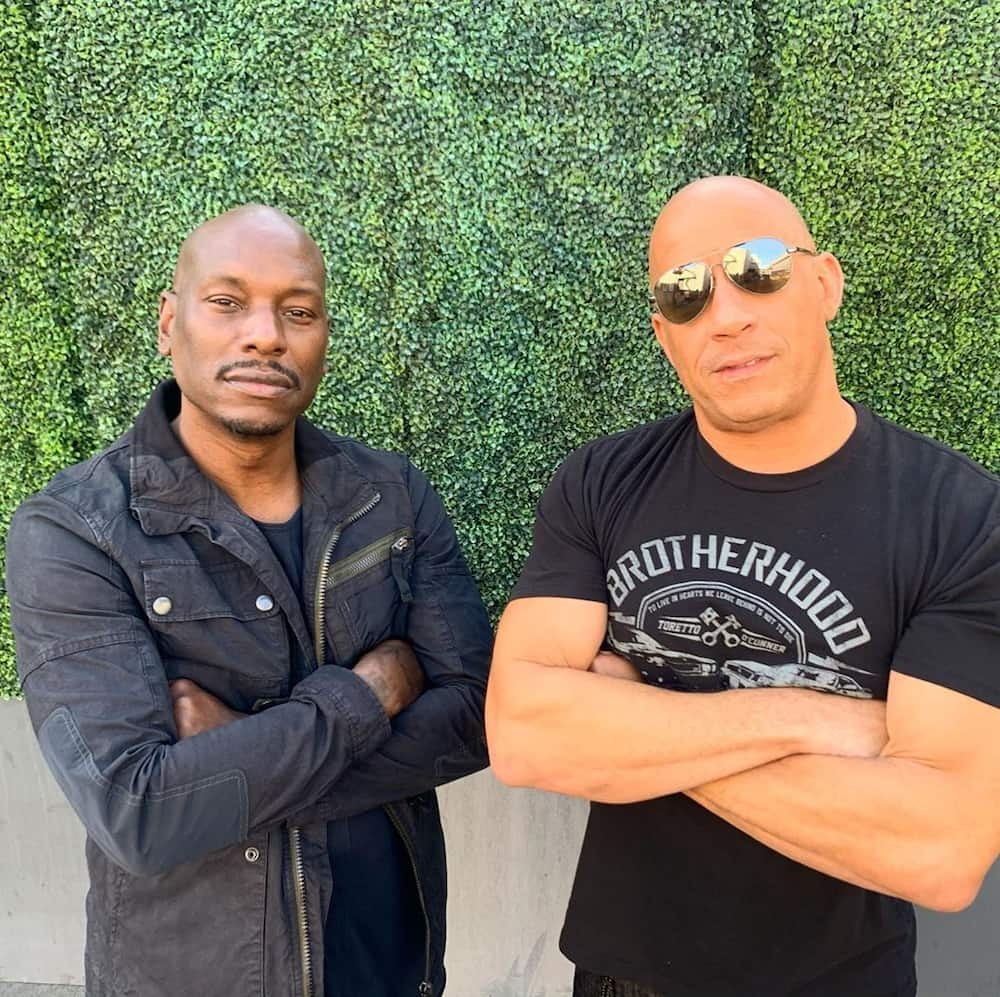 Other Tyrese Gibson movies
Four Brothers alongside Mark Wahlberg
Waist Deep with Meagan Good
Death Race with Jason Statham
Sony's Spider-Man spinoff Morbius with Jared Leto
READ ALSO: Karen Zoid bio: age, son, partner, wedding, songs, albums, TV shows, profile
Tyrese Gibson personal life
His struggles with his ex-wife were thrust into the limelight in 2017. This was after he posted a video crying about the situation.
His first wife is Norma Mitchell. They were married from 2007 to 2009 and had one daughter, Shayla Somer Gibson who was born on July 11th, 2007. In 2017, they were involved in a child custody battle. He ended up winning custody.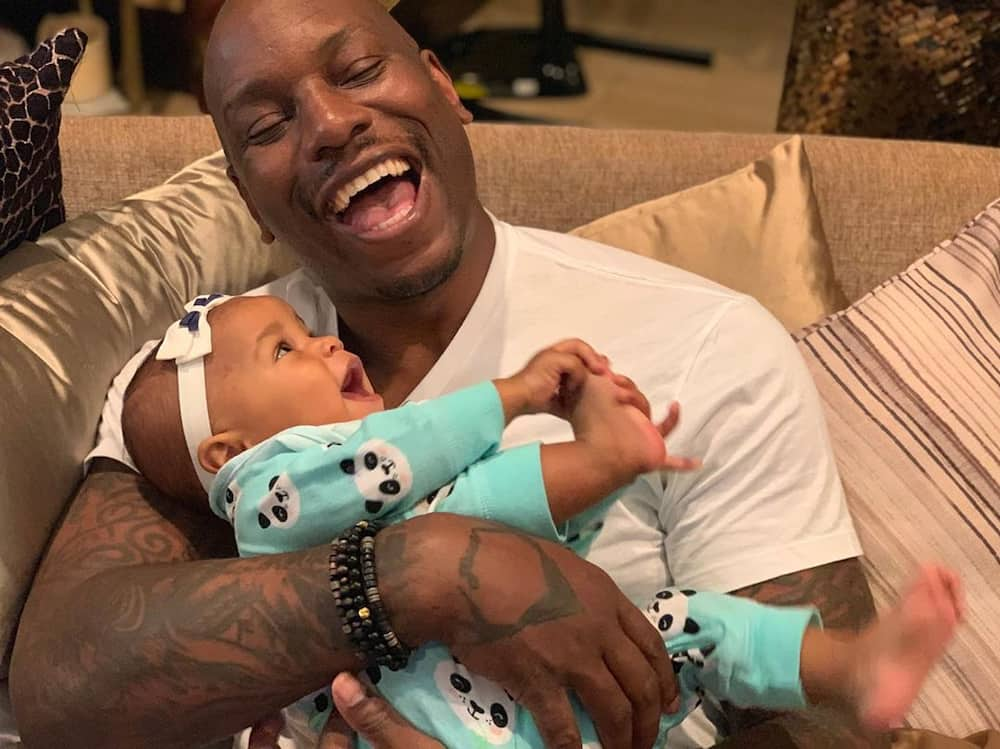 Why was Tyrese hospitalized? After an intense court battle with his ex-wife, he checked himself in the hospital because he experienced bad chest pains. He was also dehydrated.
Is Tyrese still married? Yes, he is. Tyrese Gibson wife is Samantha Lee. They got married in a low key event on 14th February 2017. They also have one daughter together who was born on 1st October 2018.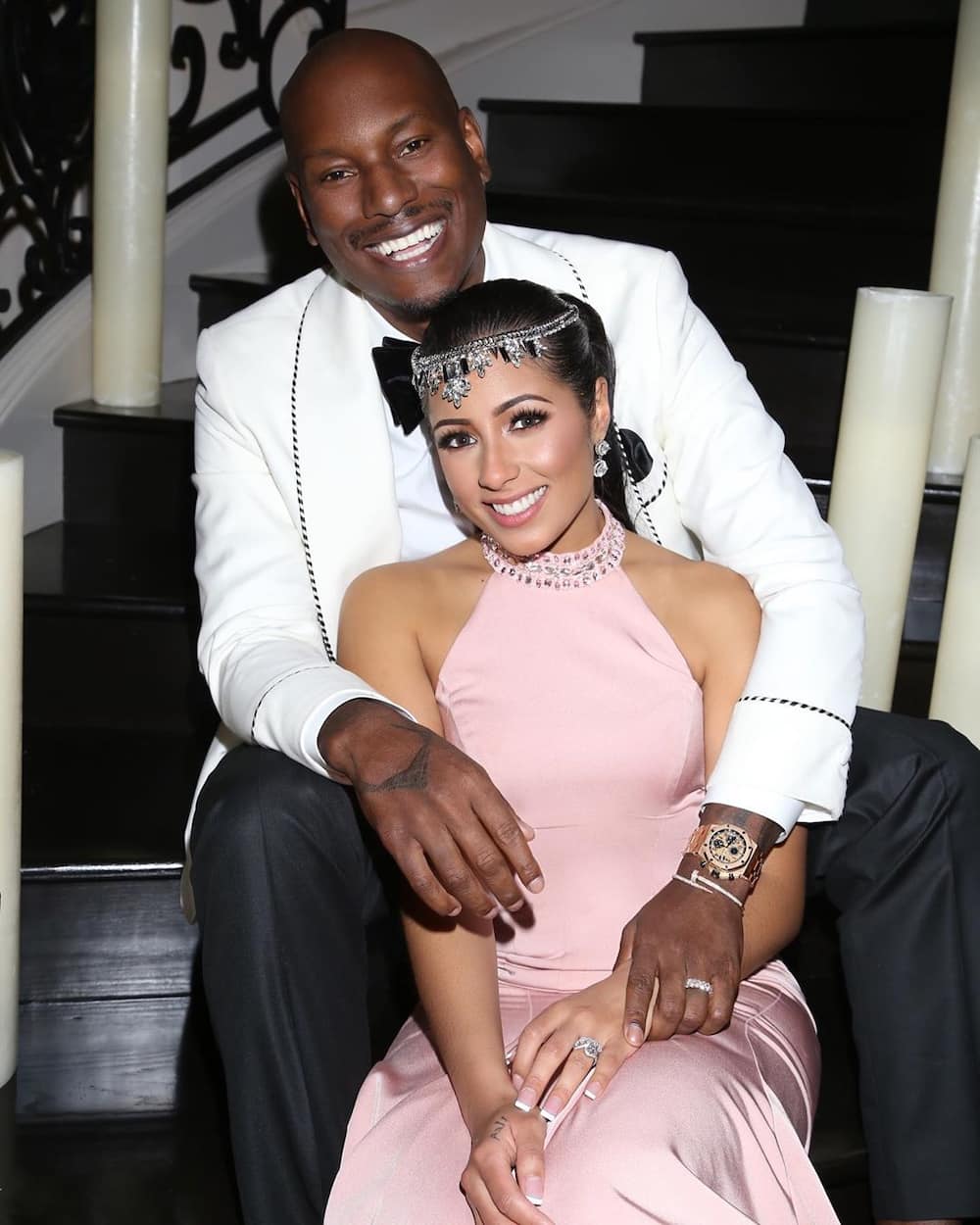 What is Tyrese net worth?
Wealthy Gorilla estimates Tyrese Gibson net worth as of 2020 stands at $20 million.
What happened with the Rock and Tyrese?
In October 2017, Tyrese Gibson Instagram was blowing up after he blamed 'The Rock' (Dwayne Johnson) for the push of the release of Fast and Furious 9 to 10th April 2020. The Rock was disappointed in him, and their relationship has been strained ever since then. However, Tyrese has publicly regretted how he handled the situation.
Tyrese latest news
Tyrese South African post went viral because of his reverse racism message. This made many South Africans angry because the situation is very different from what he makes it seem.
Many famous South Africans like Bonang Matheba gave their two cents on the matter. People were unhappy, and his post caused a lot of controversies. Tyrese Gibson Twitter was trending for all the wrong reasons.
There were calls for the post to be reported and deleted from Instagram. He also apologized, stating that his message was misconstrued, but no South African was ready to forgive him. He later deleted the apology just a short time after posting it.
Those are all the facts about Tyrese Gibson and his controversial opinions which always seem to land him in hot water.
READ ALSO:
David Kramer bio: age, wife, shoes, songs, albums profile
Bongo Maffin biography, members, songs, albums, awards, profile, where are they today?
Abdullah Ibrahim bio: age, children, wife, songs, albums, movies, profile, where is he today?
Source: Briefly News