Tory Lanez, alias Argentina Fargo, is a talented rapper, who doubles up as a composer, singer, and record producer. The lad is popularly known for his various hits such as Say It, Miss You, Jerry Sprunger, and Luv among many others. His popularity has been growing across the globe over the years. This, in turn, has led to many fans to develop an urge to know more about him.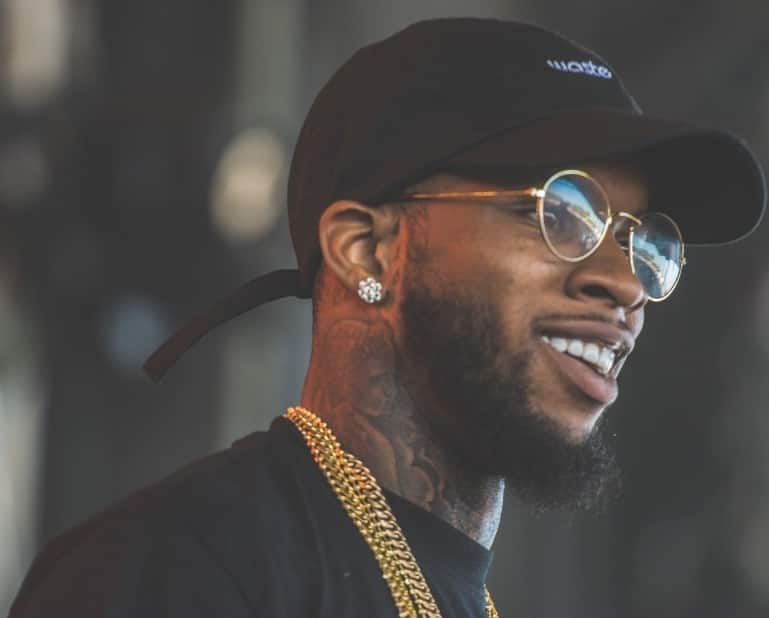 Hip hop is, undoubtedly, among the most-cherished genres of music in most parts of the world, especially in America. Its acceptance rate keeps on rising, thanks to notable artists such as Tory Lanez who have always given their best to promote it.
Unlike some rappers, Lanez has worked with various artists in the scene to produce the best music. Importantly, his music resonates with most people, especially the younger generation. However, the majority of his fans barely know much about his musical journey and personal life.
Tory Lanez profile summary
Birth name: Daystar Peterson
Nickname: Argentina Fargo
Date of birth: 27th July 1992
Age: 28 years old
Place of birth: Brampton, Ontario, Canada
Zodiac sign: Leo
Parents: Sonstar and Luella Peterson
Occupation: Rapper, singer, record producer, composer
Years active: 2009 – present
Nationality: Canadian
Tory Lanez bio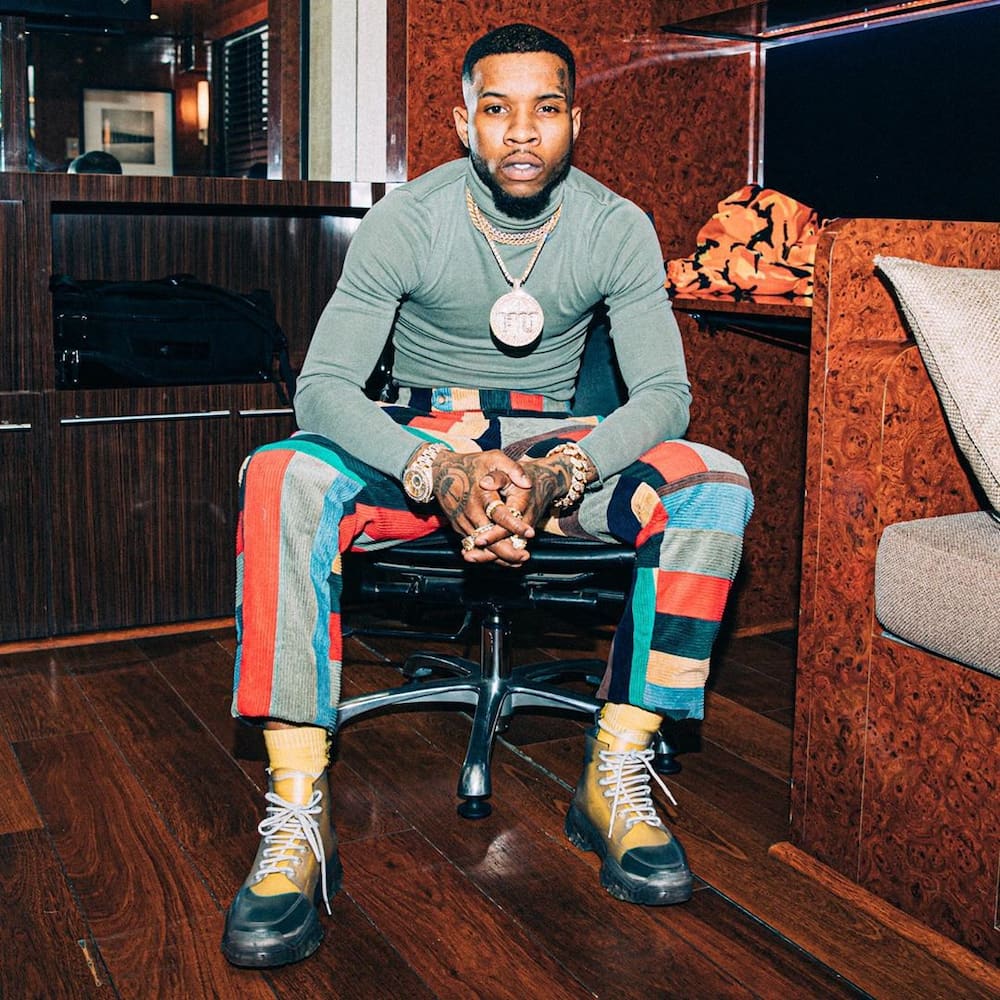 The hip-hop star was born on 27th July 1992 in Brampton, Ontario, Canada. He was born into the family of Sonstar and Luella Peterson. Sadly, he lost his mother to a rare disease at a tender age, leaving him with his father.
Before his mother's sudden demise, Tory Lanez parents were based in Montreal and later Miami, Florida. The death of his mother adversely affected him as well as his father. His father became an ordained father and missionary, and he later remarried.
Unlike most celebrities, he had a troubled childhood experience. At some point, he was forced to go back to Canada by his father, all because of behavioural issues. The unexpected happened back in Canada with his grandmother as she refused to take care of him. He met three strange guys whom he lived with for some time, learning survival tactics on the streets.
Age
How old is Tory Lanez? Well, at the time of writing, Tory Lanez age is 28. He celebrates his birthdays on the 27th of July.
Real name
Similar to most celebrities around the world, the rapper is widely recognized by his stage name, Tory Lanez. So, what is Tory Lanez full name? Daystar Peterson is the name he was assigned at birth.
Tory Lanez is a nickname that his childhood friend, Hakeem, gave him. According to Hakeem, Tory used to rap in the street without looking for traffic lights. He also had a tendency of playing in the lanes.
Fatherhood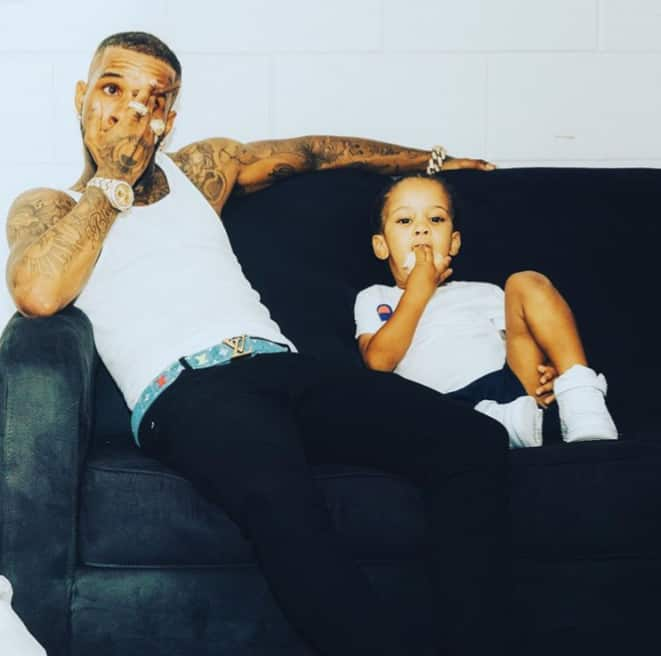 Many of the Say It hitmaker fans do not know that he is a father. He has a son who goes by the name Kai. The kid was born in April 2017, meaning he is four years old now. Unfortunately, the name of his kid's mother is yet to be established.
Body measurements
Is Tory Lanez really short? As per the latest statistics published by the police, Tory Lanez height is 5'3. On the other hand, the rapper weighs 120 pounds, which can be translated to 54.43 kg. The information was, precisely, published during his arrest on 12th July 2020.
READ ALSO: DaniLeigh: bio, age, dating, songs, Instagram, has she broken up with Dababy?
Musical journey
Tory Lanez, aka Argentina Fargo, is among the young rappers who boast of a successful career. The 28-year-old made his debut in 2009 with his T.L 2 T.O mixtape. A year later, he was discovered by Sean Kingston.
The record producer noticed him through a freestyle song he had posted on his YouTube channel. After a successful meeting with Kingston, he offered him the opportunity to perform live during Justin Bieber's tour.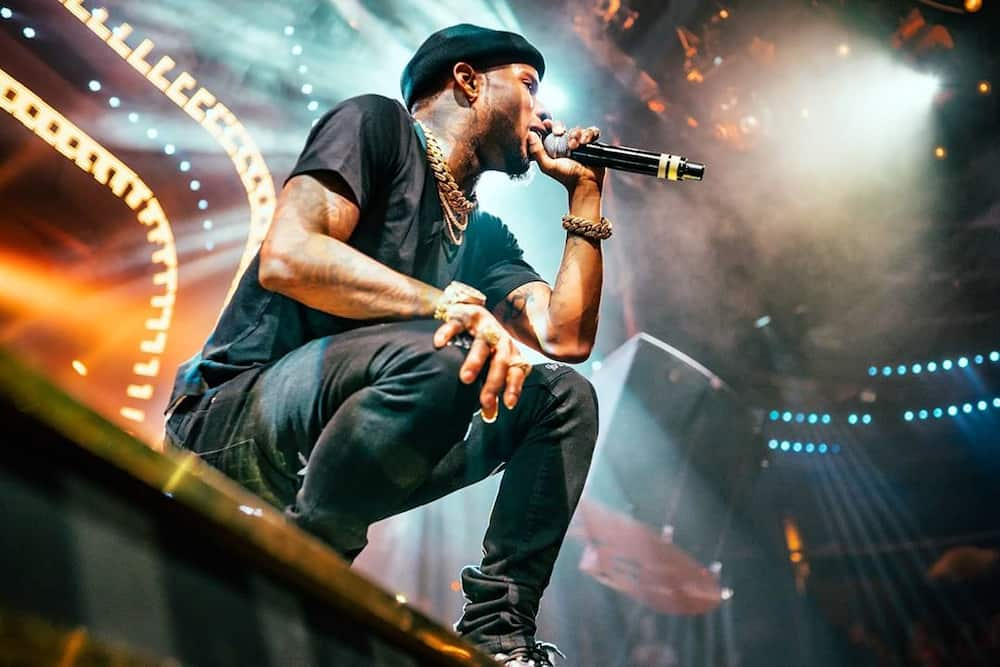 In 2011, Kingston signed him under his music label, Time is Money Entertainment. A year later, he left the label to focus on his solo career. In the meantime, he continued to release mixtapes as well as work with various artists.
Between 2015 and now, he has been working with various notable artists to release the best jams. Some of them include Major Lazor, ASAP Ferg, Soulja Boy, Ty Dolla $ign, Meek Mill, and Buju Banton.
Tory Lanez labels
Daystar, aka Argentina Fargo, like any other musician, has worked under different managements. It all started at Money Entertainment, a label owned by his first mentor (Sean Kingston). Later, he was signed by Interscope Records. He worked under each label for approximately one year.
In 2014, he established Forever Umbrella, which later gave birth to One Umbrella. The Canadian music label started operating in 2018. He first signed Mansa. Other artists signed by the label include Davo, Kaash Paige, Melii, and Mariah the Scientists.
One Umbrella is responsible for his first solo single titled Temperature Rising. In other words, he is now an independent artist. He rejected so many offers from numerous labels, which were willing to pay him well. Instead, he chose to go independent because he believes that he has all it takes to benefit from his skills.
Songs and albums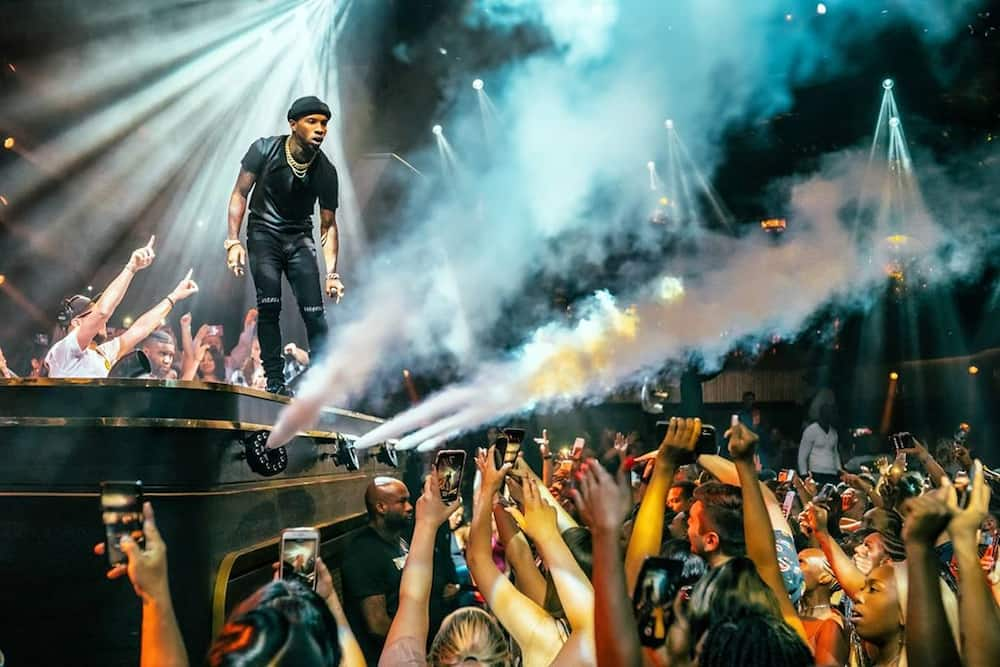 The 26-year-old rapper is among the young artists whose music is performing exemplary well. Good news, he has managed to remain consistent and relevant too. Here is a list of some of Tory Lanez songs you may love to listen to:
Convertible Burt
DrIP DrIp Drip
Yessir
Slow Grind
B.I.D
I Sip
Beauty In The Benz
Keep in Touch
Broke Leg
2 Cups
In For It
Shooter
Freaky
Skrt Skrt
N.A.M.E
Talk to Me
392
Luv
Conflicts of My Soul
Luv
K Lo K
Jerry Sprunger
Who Needs Love
Stupid Again
Temperature Rising
Broke In A Minute
The Take
Say It
Cold
READ ALSO: Talib Kweli bio: wife, songs, age, net worth
Tory Lanez albums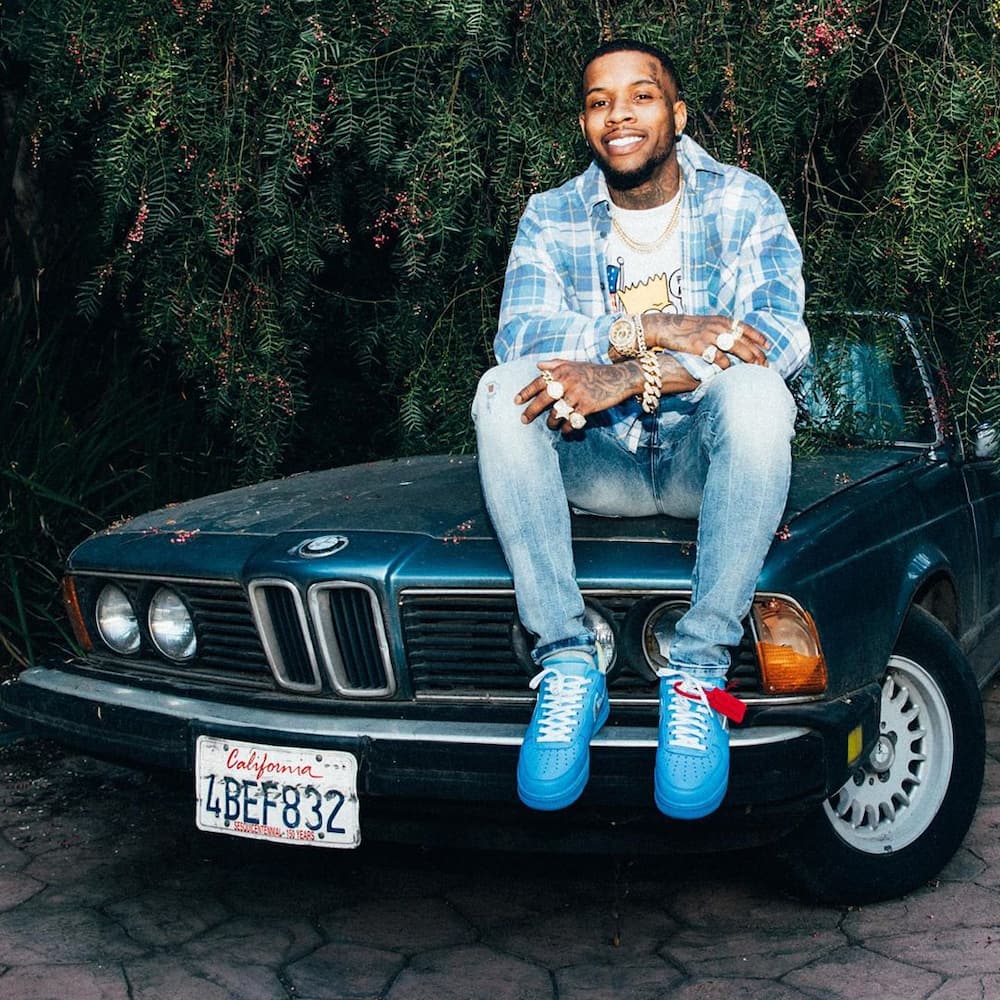 No doubt, the 28-year-old is a musical genius. Since 2014, he has managed to release at least one album every year. Some are his solo projects, while others are collaborations with other artists. They include:
Chixtape 2 (2014)
Lost Cause (2014)
Labor Day 2015 Reg (2015)
The New Toronto (2015)
Chixtape III (2015)
I Told You (2016)
Chixtape 4 (2017)
Memories Don't Die (2018)
Love Me Now (2018)
Chixtape 5 (2019)
The New Tronto 3 (2020)
The status of concerts
In 2020, almost all artists have experienced a tough time, especially regarding tours. Lanez is not an exception. Conducting concerts is prohibited across the globe due to the COVID-19 pandemic, which has adversely affected the entertainment scene. In other words, fans may wait a little bit longer before they attend a Tory Lanez concert this year.
Social media presence
Lanez enjoys a considerable following on social media, especially Twitter and Instagram. For instance, his Instagram account has more than 10.1 million followers. On the other hand, he boasts of 2 million followers on Twitter. The handles to the two pages are as follows: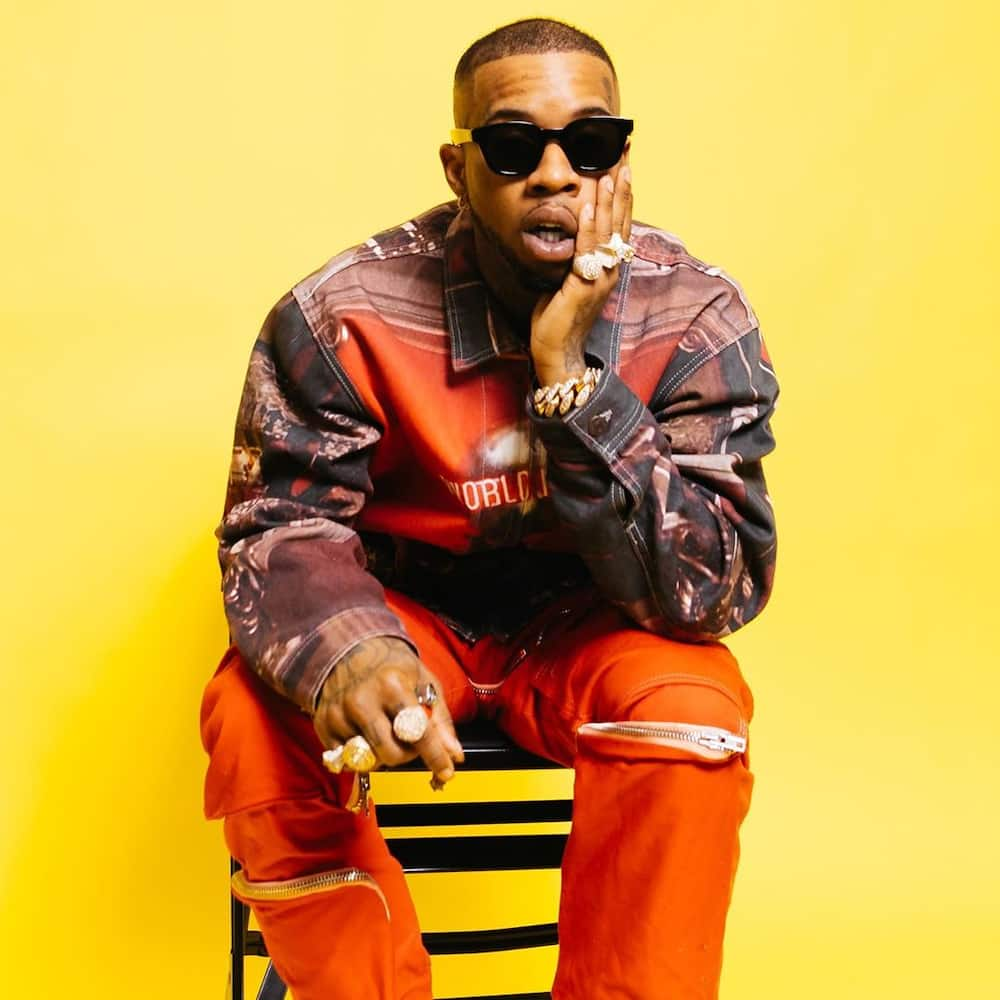 Tory Lanez Instagram: @torylanez
Tory Lanez Twitter: @torylanez
Net worth
The rising star is among the richest rappers in America and Canada. As of 2020, Tory Lanez net worth is estimated to be $2 million. His primary source of income is music.
The Megan Thee Stallion shooting incident
Tory allegedly shot Megan Thee Stallion on Saturday night, 11th July 2020. The two reportedly argued before the rapper shot her on the leg twice. Earlier that night, Megan, Lanez, and Kyle Jenner were seen together in a pool having fun.
On the following, the police found a weapon hidden in Tory's SUV car. They have since arrested him for carrying a concealed weapon in his car. Fortunately, Meghan was rushed to the hospital, and the bullets were removed from her leg. At the moment, she is recuperating from her home.
Frequently asked questions
Here are the answers to the most frequently asked questions about the 26-year-old rapper. Most are about his career, while others are about his personal life. They include:
Who is Tory Lanez signed to?
At the moment, he is not signed to any record label. He is now focusing on his record label, One Umbrella. Previously, he was signed to Interscope Records and Money Entertainment, which is owned by Sean Kingston.
How much is Tory Lanez worth?
As of 2020, his net worth is estimated to be $2 million. Interestingly, the figure has been rising every year. Hopefully, in 2021, his net worth will go higher because he, now, owns his record label. His primary source of income is music.
Does Tory Lanez speak Spanish?
In 2018, he indicated that he wanted to do an album in Spanish for the sake of his Latino and Spanish fans. He is not fluent in Spanish. Even so, he said that the little he knew was enough already.
Who is Tory Lanez wife?
At the time of writing, he is reportedly single. However, he is a proud father of one kid. The identity of the mother of his kid is yet to be established.
Tory Lanez is, undoubtedly, an extraordinarily talented and skilled rapper, record producer, singer, and composer. He has made a name for himself by releasing the best music that resonates with many people, irrespective of age. Despite the numerous challenges, he is a role model to many who love what he does.
READ ALSO: Megan Thee Stallion opens up about shooting: "I had to get surgery."
Briefly.co.za reported a story about Megan Thee Stallion's shooting incident. The rapper through an Instagram live video explained the events that led to her shooting. She was emotional while explaining to her fans.
Meghan believes that the incident was the worst experience of her life. She is convinced that she did not deserve to get shot. The rapper eventually underwent surgery to remove the two bullets from her leg. Tory was arrested for carrying a concealed weapon in his car.
READ ALSO:
Bucy Radebe bio, age, husband, record label, discography, profile
Nicholis Louw bio: age, spouse, family, songs, albums, profile, net worth
Franja Du Plessis bio: age, partner, parents, songs, movies, profile, net worth