Eskom Power Stations: Complete list of power stations in South Africa, locations served by each one and their capacities
Did you know there are currently over fifteen Eskom Power Stations that are meeting South Africa's energy demands? Well, that is true, thanks to the huge reserves of coal that the country uses as its primary source of thermal energy. South Africa also taps hydroelectric, solar and nuclear energy to generate power.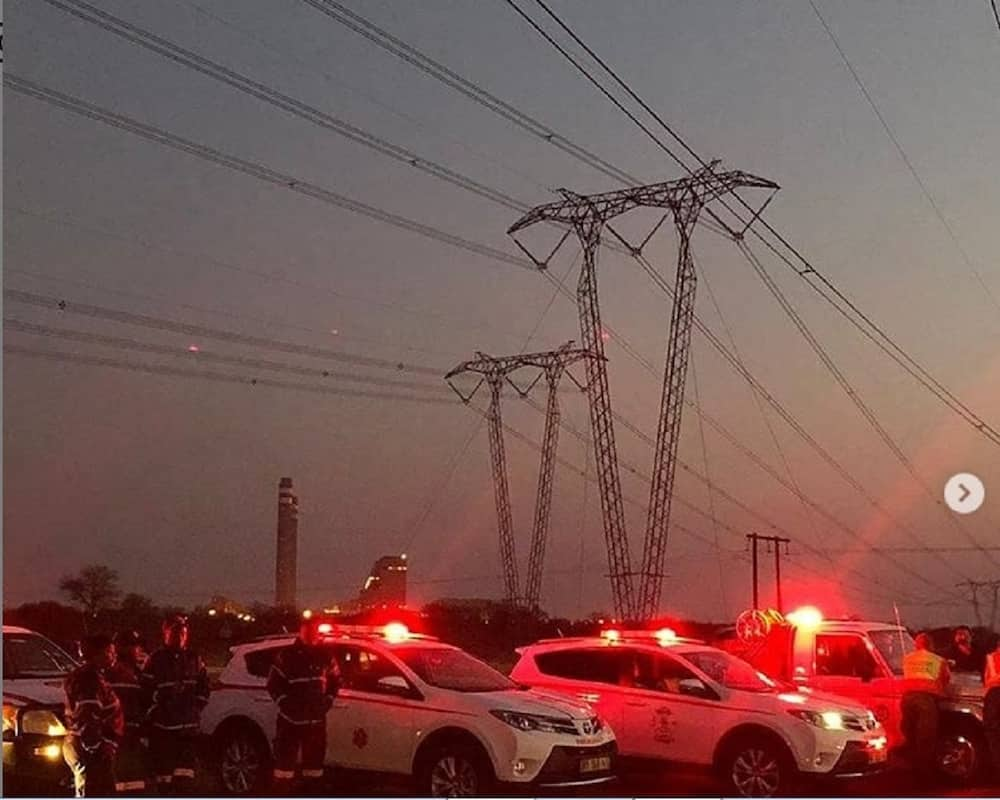 Electricity in South Africa is such an essential commodity. Owing to its rich mineral resource, the South African nation has managed to generate enough power for its industrial and domestic use and even exported the surplus to her neighbors. The following plants are the main source of SA power.
South African power stations
1. Ankerlig
Located close to the R27 provincial route, Ankerlig was previously called the Atlantis OCGT, and it is one of South Africa's five gas turbine power plants. This power station can produce about 1338 megawatts. It was built simultaneously with the Gourikwa Power Station at a total cost of 3.5 billion Rand, and Deputy President Mlambo Ngcuka opened it on October 1st, 2007.
2. Arnot
Arnot is one of the earliest Eskom power stations in Mpumalanga. Its construction started in 1968, and it became fully operational in 1975. It distributes power to the South African grid and the Mozambican Mozal Aluminum smelter. Mozal alone takes about 950 Mega Watts.
The National Occupation Safety Association has recognized and awarded Arnot the NASCAR status twice.
READ ALSO: Zimbabwe accused of stealing electricity from Eskom
3. Camden
This Power Station is in Mpumalanga. It has a total capacity of 1600 Mega Watts that is generated by eight 200 Mega Watt units. It also feeds the South African grid and the Mozambican Mozal Aluminum smelter through the 400Kv transmission lines. Each of its four chimneys is 500 ft tall.
4. The Drakensberg Pumped Storage Scheme
The Drakensberg Pumped Storage Scheme was built in the Free State and KwaZulu Natal provinces, beginning from 1974 until 1981. The four dams that feature in this project are
The Driekloof Dam
The Kilburn Dam
Woodstock Dam
Driel Barrag
5. Duvha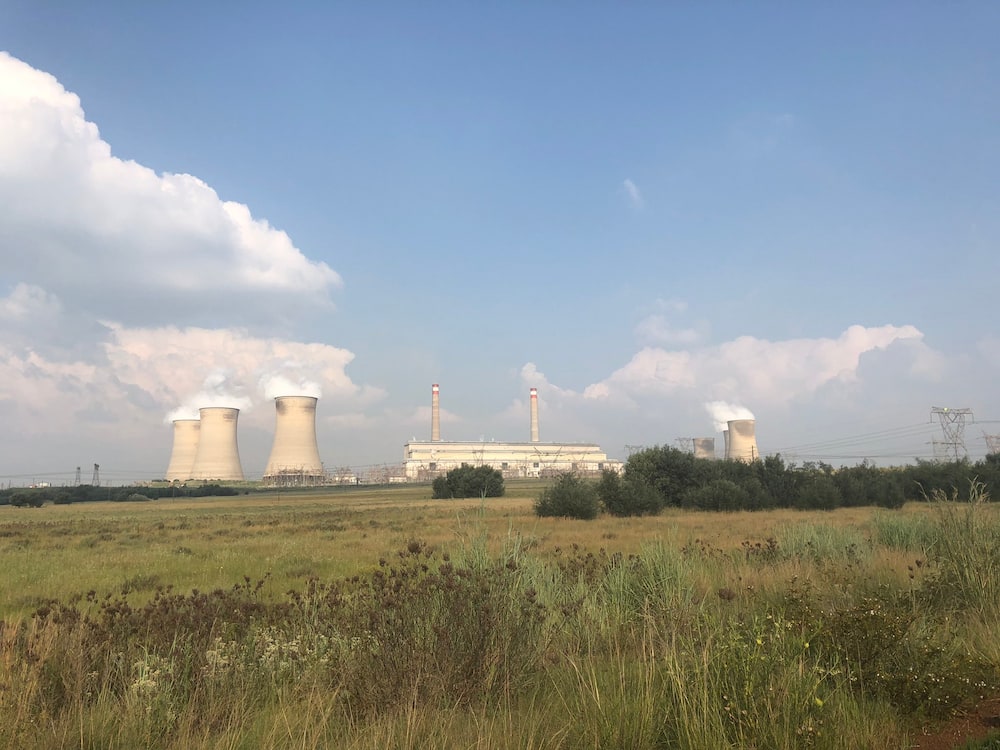 Duvha is powered by coal, and it is located in Mpumalanga. Its chimneys are as tall as 300 meters. The project started in 1975, and its last unit became operational in 1984. Duvha, in 1983, was retrofitted with the Pulse Jet Fabric Filter to help in reducing air pollution, and it went down as the first power plant in the world to get such an upgrade. It has six units of 600 Mega Watts each and a total capacity of 3600 Mega Watts.
6. Grootvlei
The Grootvlei Power station has six units, and the first of these six was commissioned in 1969. By the year 1990, all the six units had been mothballed, but because of the greater need for electricity, Eskom had restored three of them by the year 2008. The facility's units five and six were the very first to undertake the dry cooling test in South Africa.
Grootvlei has a capacity of 1200 megawatts or 1,600,000 hp total installed capacity.
7. Gourikwa site preparation ( Open Cycle Gas Turbine)
Gourikwa is in the Western Cape, approximately thirteen Kilometers west of Mossel Bay. It rests on farmlands that are opposite to the Petro SA Refinery. The plant derives its name after the Gourikwas tribe who gave up their land for the project to be developed.
The first phase started its operations in January 2006 at 3 x 148 MegaWatt units. The next phase with 2x148 MegaWatt units was completed in 2008.
Other details
It is an Open Cycle Gas Turbine, which means that it can be powered by diesel, kerosene or natural gas.
It has five units.
Its output per unit is 148 Mega Watt.
It has an installed capacity of 740 Mega Watt.
These types of plants are usually meant to supply electricity during emergencies and peak hours.
8. Kendal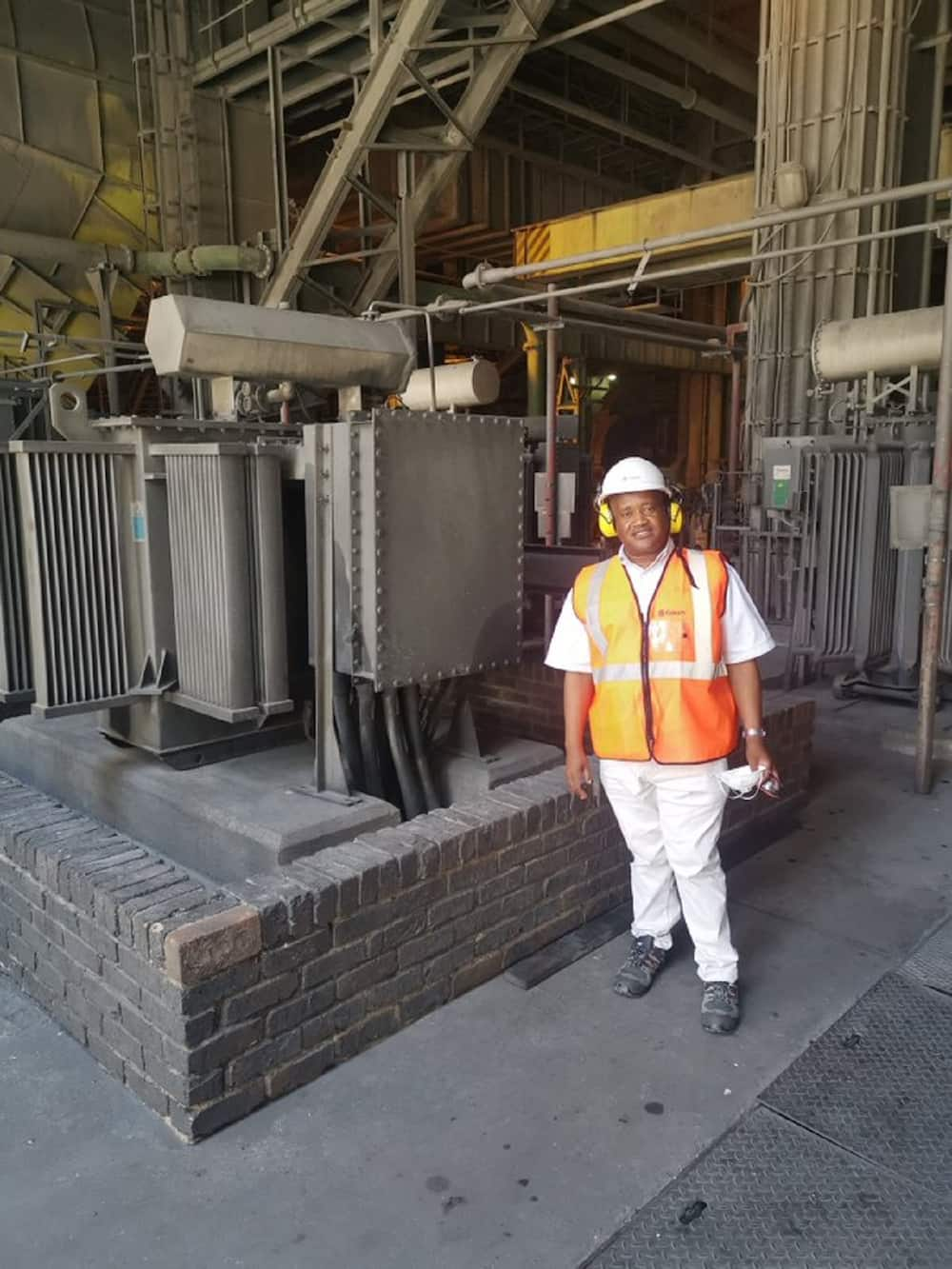 Kendal is a coal power station in Mpumalanga, and it has the AEMFC coal mine as one of its primary sources.
Its construction started in 1982 and went on till 1983. So far, Kendal is the biggest power station in South Africa.
It has six, 686 MegaWatt units and a capacity of 4,116 MegaWatts.
READ ALSO: Gordhan, Mantashe under fire as load-shedding looms in distance
9. Komati
Komati is powered by coal. It was built in 1979, and it has one of the tallest chimneys in the country. Nine boilers feed its nine generators, and it has nine units with a total installed capacity of 1000 Mega Watts.
10. The Hendrina Plant
This one is located in Mpumalanga and is also ranked among the country's oldest power stations. It started operations between 1970 and 1976. Hendrina has a full capacity of 2000MegaWatts
11. Koeberg nuclear Plant
Africa has no other nuclear power plants apart from Koeberg, and it is situated 30km north of Cape Town. It has two pressurized water reactors, and the fuel that is used in each reactor is loaded with Uranium dioxide pellets. The station has an annual production of 13,668 GigaWatts
12. The Kriel Power Facility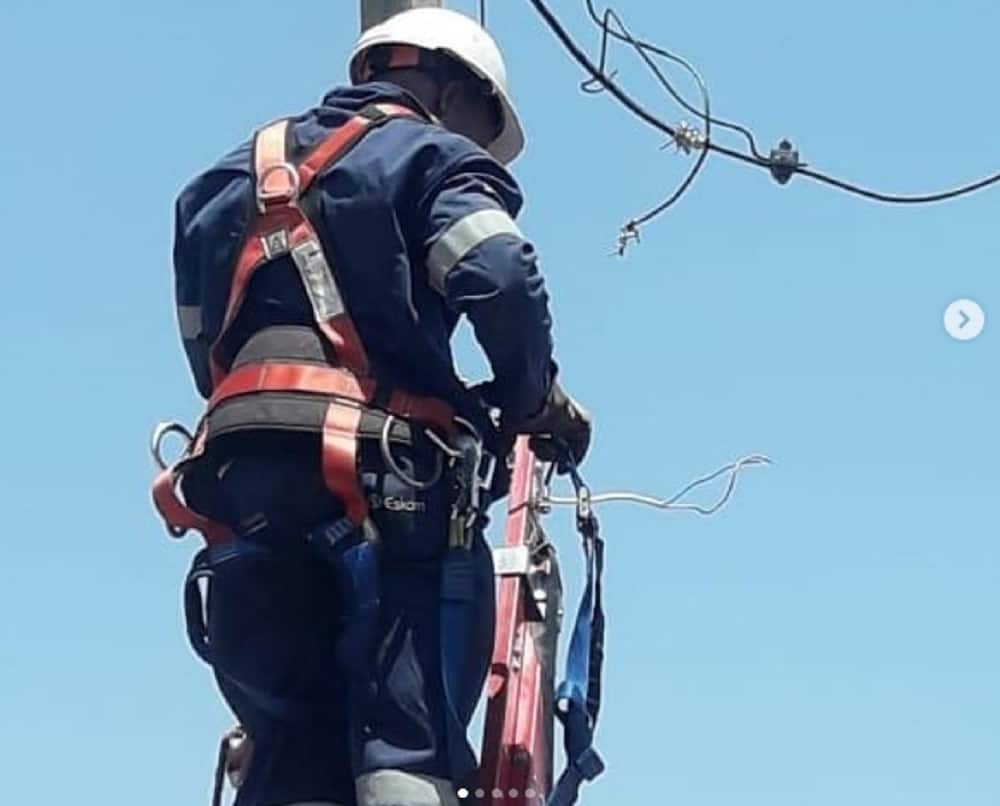 Kriel is in Mpumalanga, about 4 kilometers away from Kriel town. The station is unique in that each of its turbine generators is housed separately. After completion in 1979, it went into the record as the largest coal-powered station in the Southern Hemisphere. At the same time, it was among the first stations to get coal supplies from a fully mechanized mine.
READ ALSO: Malema on Eskom, ANC and Ramaphosa: Late-night chat with Mzansi
13. Lethabo
Lethabo is located in the Free State in South Africa (between Sasolburg and Vereeniging). It has six 618 MegaWatta units with an installed capacity of 3708 MegaWatts. Its construction started in 1980 and took about ten years to complete. Lethabo runs on the lowest grade of coal compared to any other plant globally.
14. Majuba
This is an Eskom coal facility that is found in Mpumalanga between Amersfoort and Volksrust. Majuba is unique in the sense that it does not receive its coal from any specific mine, and instead, it gets its supply from different sources. It runs on three 665 Megawatt dry cooled units and three 716 Mega Watt units of wet cooled units, and it boasts a total installed capacity of 4110 Mega Watts.
15. Matimba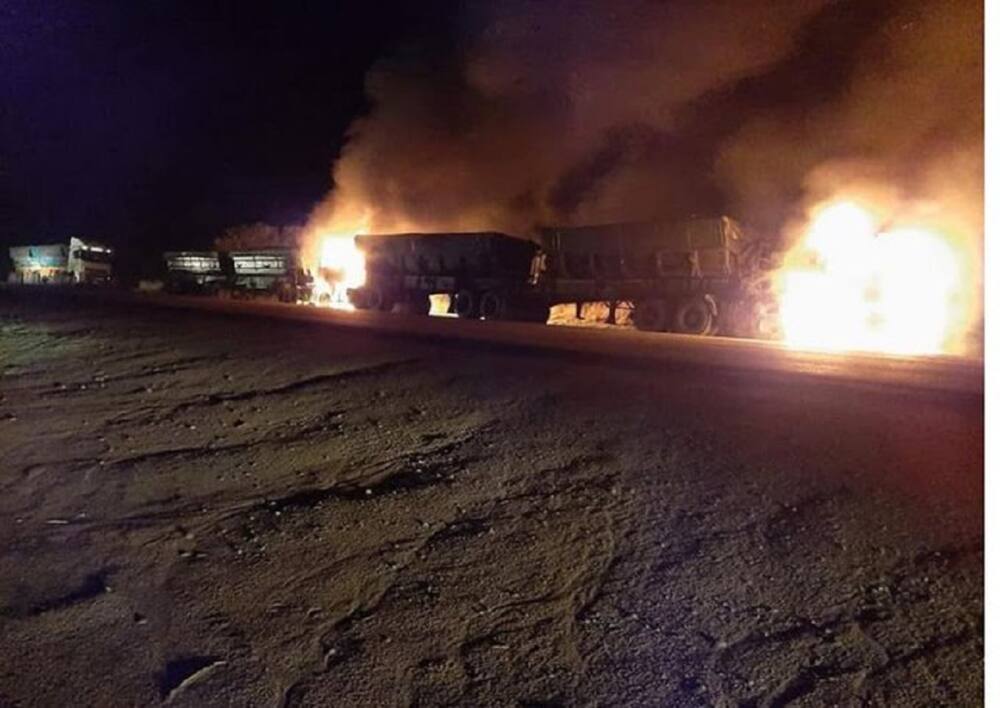 Matimba Power Station is located at Ellisras in Limpopo. It has a total capacity of 3990 Mega Watts. This is the world's largest dry cooled power station. It receives its coal from the Grootegeluk coal mine over a conveyor belt.
16. The Palmiet Pumped Storage Scheme
It is located near the Palmiet River in Cape Town and has two 270,000 HP turbines. UNESCO declared the Palmiet scheme area as a Biosphere Reserve in December 1998.
17. Tutuka
Tatuka thermal power station is located in Mpumalanga, and its first unit was launched in June 1985 and the last one in June 1990. It has six 609 MegaWatt units with a total capacity of 3654 MegaWatts.
18.Vanderkloof
Vanderkloof Dam can be found close to the Rolfontein Nature Reserve along the Orange River, and it has a capacity of 240Mega Watts.
Even though Kendal currently stands out as the biggest coal power stations in South Africa, it will be relegated to the third place when Eskom completes the Medupi and Kusile projects. These will have a capacity of 4800 Mega Watts each, and their entry into the supply chain will significantly reduce countrywide load shedding.
READ ALSO:
Eskom looking to increase tariffs by 80 percent to recoup finances
Trade unions want pros to help Eskom get out of current mess
Eskom boss to start work on Christmas: Shivambu thinks it's all show
Source: Briefly News