My Heart Knows Teasers for November 2021: Kalyani is tricked into marrying Malhar
My Heart Knows on Zee World is a new Indian soapie that proves that love can grow out of hatred. It discusses how a teenage girl blames her stepmother for the woes that befall her after her mother dies and the father is imprisoned. My Heart Knows teasers for November highlight how different entities, who bring the drama alive, pursue love and vendetta.
PAY ATTENTION: Follow Briefly News on Twitter and never miss the hottest topics! Find us at @brieflyza!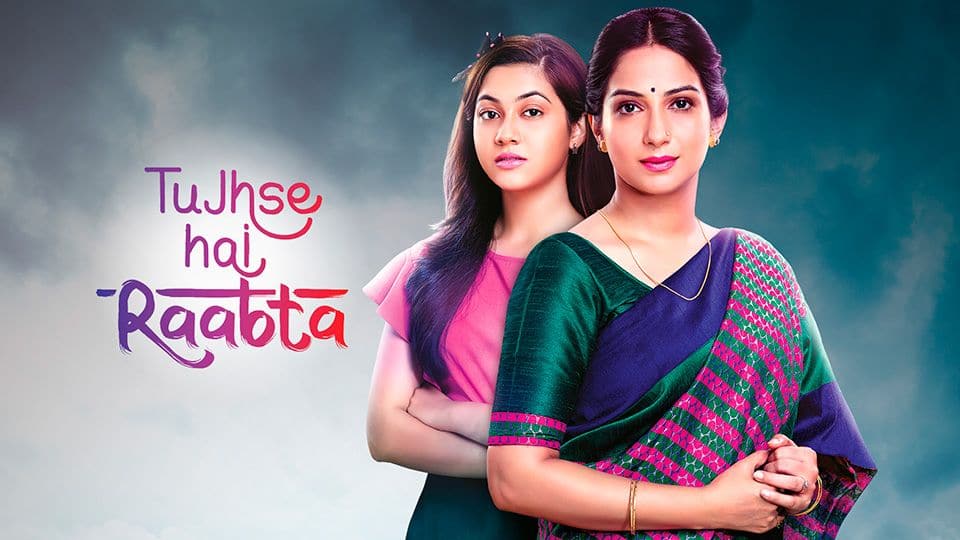 My Heart Knows series highlights for November discuss how Kalyani's life has turned out since she started living with her stepmom Anupriya. She has to deal with Atharva's lies about them being in love and later gets married to Malhar, who cannot stop humiliating her.
My Heart Knows teasers for November 2021
If you are a lover of Indian dramas, then you have something to look forward to on Zee World from Mondays through Fridays at 6.00 p.m. Find out how the drama unfolds in My Heart Knows premiere episodes for November from these teasers.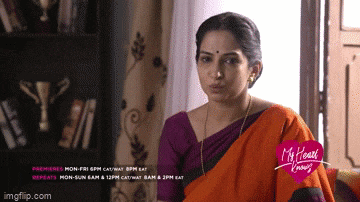 Enjoy reading our stories? Download the BRIEFLY NEWS app on Google Play now and stay up-to-date with major South African news!
1st November 2021, Monday: Episode 12
Kalyani manages to restore her back to her senses, but her actions do not sit well with Ahilya and others present. Aau Saheb asks Kalyani to go to Pune, and the priest arrives later to inform her that the life of Kalyani might be in danger. He hands Aau Saheb a talisman that will protect Kalyani from any harm.
2nd November 2021, Tuesday: Episode 13
The bus that Kalyani is travelling in is involved in an accident. Will she be okay? Aau Saheb decides to expel Anupriya from the house. Later, Kalyani is brought home by a social worker who praises her for being a brave girl. The worker is also convinced that the individual from the family wanted her to meet the organizers for the purpose of human trafficking.
3rd November 2021, Wednesday: Episode 14
Kalyani promises to seek justice for Anupriya after all she suffered at the hands of the Deshmukh household. Ahusaheb's attempts to marry off Kalyani do not work when it is revealed she is yet to celebrate her 18th birthday. Later at night, Kalyani receives a bucked love letter and decides to track the individual.
4th November 2021, Thursday: Episode 15
Atharva surprises everyone when he reveals that he and Kalyani are in love, but it is not true. Anupriya and Malhar are the only ones who think Kalyani is telling the truth, while other family members believe Atharva's confession. Atharva has secret plans to start living with his fiancé and promises to make Kalyani pay for all she did to him.
5th November 2021, Friday: Episode 16
Kalyani is determined to make Atharva's lies known by exposing his real fiancé. Atharva resorts to physical torture to ensure he gets an incriminating recording of him from Kalyani.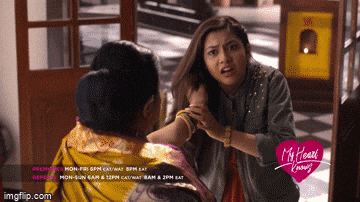 8th November 2021, Monday: Episode 17
Kalyani has evidence that shows Anupriya is still alive. She can therefore make a claim to get her fixed deposit from the financial institution. She is also eager to know who is accompanying Atharva to Mumbai and has suspicions it will be his fiancé.
9th November 2021, Tuesday: Episode 18
Kalyani gets ready to bring Atharva's dishonesty to light by recording everything on video. Atharva is almost jabbed by Karan and ends up confessing that he loves Sampada, thus leaving everyone speechless. On the other hand, Sampada reveals that she once loved Atharva, but she has no feelings for him anymore.
10th November 2021, Wednesday: Episode 19
Aau Saheb announces that Atharva and Kalyani will tie the knot at a mass marriage ceremony to be held in the village. Does Kalyani have a way out?
11th November 2021, Thursday: Episode 20
Kalyani seeks Malhar's help to save an abducted Sampada. She leads him to Sampada's captivity, but she is also kidnapped in the process. Who is behind the abductions?
12th November 2021, Friday: Episode 21
Anupriya and Kalyani get a package sent by Atharva. Upon opening it, they are appalled to see a cut finger with a ring. A while later, the outhouse starts burning, and Kalyani goes inside to rescue a doll she received from Anupriya.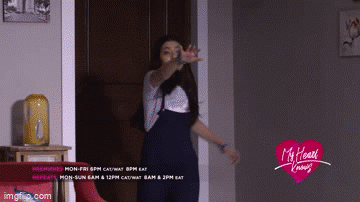 15th November 2021, Monday: Episode 22
Kalyani decides to see Malhar at the police station, but Atharva catches up with her on the way and hits her on the head. He then puts her unconscious body in a piece of enormous kitchen equipment and covers the top with rice. Later, Kalyani accuses Atharva of wrongdoing, but he denies and demands evidence to prove it.
16th November 2021, Tuesday: Episode 23
Kalyana reveals to Malhar that Sampada never made it to Mumbai. Later, Atharva asks Malhar to put his signature on certain documents. Kalyani is appalled to learn that the documents are the divorce papers for Sampada and Malhar. Anupriya turns down the request made by Kalyani to expose Atharva because she feels their efforts will fail.
17th November 2021, Wednesday: Episode 24
Kalyani assists Sampada to give birth with telephone guidance from Anupriya. Later, Atharva plans Sampada's abduction and threatens to torch Kalyani to death if he reveals what happed to Malhar. She starts worrying about Sampada's well-being, unaware that she is with Atharva.
18th November 2021, Thursday: Episode 25
Anupriya and Kalyani look after Sampada's newborn. Later, Atharva comes to tie the knot with a distressed Kalyani while Anupriya is able to take the child to the house before it is seen.
19th November 2021, Friday: Episode 26
Kalyani tries to persuade Sampada to go with her newborn, and they are later surprised when the authorities arrive. Malhar gets the divorce documents and accuses Kalyani of being behind the situation. Later, Anupriya overhears Atharva and Sampada bragging about their successful mission in deceiving the Deshmukh household.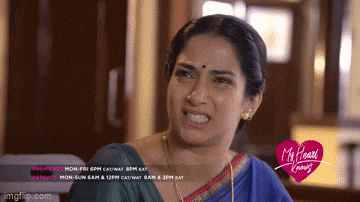 22nd November 2021, Monday: Episode 27
Malhar handcuffs Anupriya for killing while a Sampada's restless newborn gets comfortable when carried by Kalyani. The physician then reveals to Deshmukhs that the child recognizes Kalyani as its mother. Aasaheb makes up her mind to rescue the child and the family's image by making Kalyani become Malhar's wife. Malhar accepts the proposal.
23rd November 2021, Tuesday: Episode 28
Malhar tricks Kalyani into accepting to become his wife. Meanwhile, Anupriya is doing all she can to halt the wedding. Malhar is determined to hold the ceremony, while Kalyani is confused and cannot decide.
24th November 2021, Wednesday: Episode 29
Kalyani makes up her mind to become the wife of Malhar to save Anupriya. Malhar then reveals to Anupriya that he is going to ruin Kalyani's happiness. Later, Kalyani asks Malhar to spare the lives of the Deshmukh family.
25th November 2021, Thursday: Episode 30
Anuprya suffers from insomnia as she cannot take Kalyani out of her mind. On the other hand, Malhar constructs a wall to divide the house into different chambers while Aparna blames Kalyani for trying to make the child take hot milk.
26th November 2021, Friday: Episode 31
Malhar gives certain ladies an invitation to come to his house for dinner, and his gesture makes Kalyani unhappy. Malhar continues to abuse Kalyani as he makes certain announcements about the child while on the road. Later, Manda threatens to let the child fall in the borehole as Kalyani and Anupriya look on.
29th November 2021, Monday: Episode 32
The police officers get Manda, and she reveals that her actions were driven by selfishness. Later, Malhar asks Manda questions at the Deshmukh house and she confesses that Anupriya gave her money to abduct the baby. Malhar decides to make Anupriya pay by grinding wheat the entire night without rest.
30th November 2021, Tuesday: Episode 33
Malhar asks the employees to have an FIR filed against Ahusaheb. He is also secretly fascinated by the kindness shown by Kalyani. Later, Savitri reveals to the Deshmukh family that Kalyani is the one who rescued their image by stopping the FIR registration.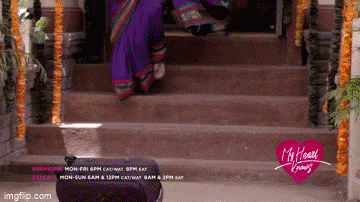 What happens to the My Heart Knows cast?
My Heart Knows family drama has one of the most thrilling storylines among Zee World's new additions. Unfortunately, Kalyani's troubles since her mother passed away continue to multiply in the November premiere episodes. Here is a recap of what happens to some of the characters.
Kalyani
A social worker praises her for being courageous after someone from the family sends her to human traffickers. Later, she is determined to expose Atharva's deceit when he lies about them being in love. Sampada, Atharva's real girlfriend, gives birth to Malhar's baby, and the child starts feeling comfortable with Kalyani thinking she is the mother.
Atharva
He lies to the family that he and Kalyani are in love. The entire family believes him except for Malhar and Anupriya. Later, Anupriya overhears him and Sampada talking about their success in deceiving the Deshmukh household. Will she expose them?
Malhar
He agrees when Aausaheb proposes that he marries Kalyani to save his baby with Sampada. He tricks Malhar into marrying him, although Anupriya is against the idea. They get married, and he promises to make Kalyani's life a living hell. However, after spending some time with her, he starts to secretly admire her kindness.
My Heart Knows teasers for November 2021 foreshadow the difficulties that some notable characters must face in their attempts to seek out the truth. From My Heart Knows full story, the show is becoming one of the most interesting series out there at the moment and a must-watch if you seek edutainment. The series airs on Zee World from Mondays to Fridays at 6.00 p.m.
READ ALSO: Mismatched Teasers for November 2021: Why does Ramesh humiliate Aastha?
Briefly.co.za has recently shared updates on one of the latest drama series Mismatched television show. The series shows how Shaurya becomes uncomfortable with Shagun's plan to further her studies. How will she convince him to accomplish her dearly conceived desire?
More so, as Anokhi has found out a terrifying truth about Babli before expressing how bad she feels about Raja quitting college, what will she do? Find out more here!
Source: Briefly News