Mismatched Teasers for November 2021: Why does Ramesh humiliate Aastha?
The introduction of Mismatched drama series into the list of soap operas airing daily has given soapie lovers another beautiful means of ending a busy day. The series shows how Shaurya becomes uncomfortable with Shagun's plan to further her studies. How will she convince him to accomplish her dearly conceived desire? These Mismatched teasers for November 2021 give a sneak peek of how the events unfold.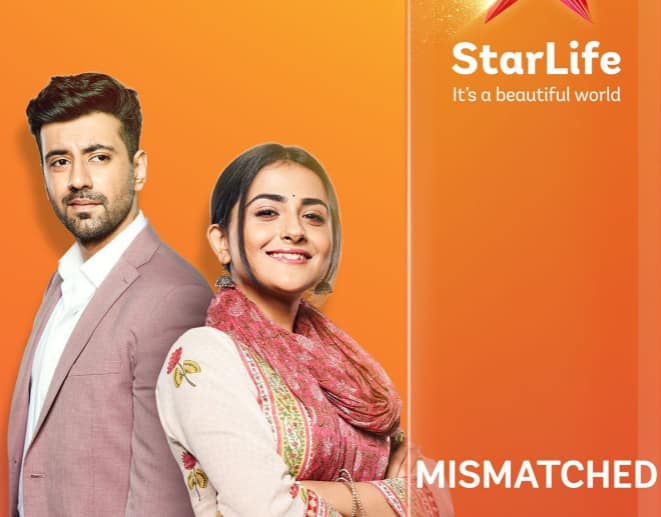 Mismatched TV show is one of the newly introduced drama series on the air. It is the remake of Mohor, a series by Jalsha Bengali. It discusses Shaurya, who believes that women have no reasons to study or work, a view he carries based on what his mother did to them while growing up. However, on the other side of the river is Anokhi, a confident lady who believes the world is patriarchal, giving women an option to live based on their terms.
Mismatched Teasers for November 2021
Anokhi finds herself at a crossroads; she has to choose whether to chase her dreams or follow her parent's expectations of marriage. Now that she plots to desert the wedding and eventually carries out the plan, what will Ramesh do after discovering? These and other issues are worth finding out from this month's Mismatched series.
Episode 9 - Monday, the 1st of November, 2021
Ramesh belittles Aastha, but Anokhi finds out a terrifying truth about Babli before then. In another scene, the Sabherwals come up with an expected decision concerning Shaurya's marriage.
Episode 10
Ramesh's reaction is horrific, while Shaan is taken down the memory of the times he had shared with Aastha. Later on, Anokhi expresses her displeasure to Raja for quitting college.
Episode 11 - Tuesday, the 2nd of November, 2021
Monty can not take his gaze away from Anokhi at Shoki's wedding, while Shagun meets Shaurya for official duty.
Episode 12
Devi persuades Shaurya to come to Shagun's farewell ceremony. Elsewhere, there is a meeting between Anokhi and the groom's family while Shaurya chastises Shagun.
Episode 13 - Wednesday, the 3rd of November, 2021
Shaurya tries to convince Shagun to reconsider her intention to relocate abroad for her doctorate studies. Meanwhile, there is an altercation between Vineet and Babi as Anokhi attempts to stop Vineet from hitting Babli.
Episode 14
Anokhi is torn between chasing her ambition and her parent's expectations of marriage. Devi, on the other hand, urges Shaurya to cut all links with Shagun.
Episode 15 - Thursday, the 4th of November, 2021
Anokhi is not motivated to sit for the entrance examination from the Sabherwals Institute. However, she later makes a special appeal to Monty's family.
Episode 16
Aastha advises Anokhi of life after marriage. However, Anohki later discovers a disturbing fact regarding Monty.
Episode 17 - Friday, the 5th of November, 2021
With glaring evidence, Anokhi is compelled to marry Monty. But, in the meantime, Shaurya makes a request to Aastha.
Episode 18
From an audio recording on Anokhi's phone, Babli learns about Monty's true character. Later, Babli and Ram present her with a brilliant proposal.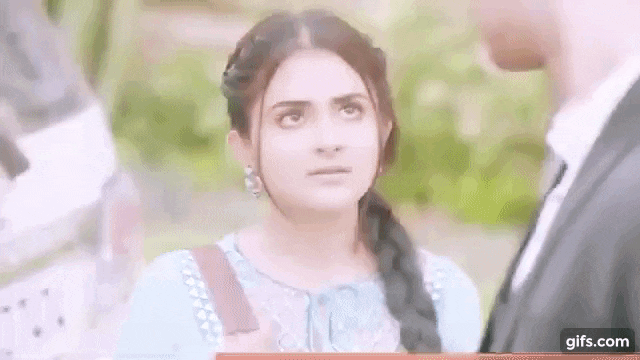 Episode 19 - Saturday, the 6th of November, 2021
Babli devises a plan to rescue Anokhi from the wedding. Elsewhere, Anokhi sneaks out of the wedding venue while Monty is inebriated.
Episode 20
Ramesh discovers that Anokhi has fled the wedding. Nevertheless, Monty's parents make fun of her outlandish behaviour, and in Shaurya's vehicle.
Episode 21 - Sunday, the 7th of November, 2021
While Raja becomes apprehensive about Babli, Monty's family causes a commotion. Later, Aastha requests Shaan's assistance in getting Anokhi enrolled at Sabharwal College.
Episode 22
Aastha sees Anokhi off at the station and gives her some money. Later, on her trip to Chandigarh, Anohki eventually gets into trouble as the police are looking for her.
Episode 23 - Monday, the 8th of November, 2021
Shaan waits for Anokhi at the Sabherwal Institute and later completes the admission process. On the other hand, Aastha is worried after receiving threats from the Bhallas.
Episode 24
Upon arriving at Chandigarh, Anokhi finds it uncomfortable staying alone. Later, the Bhallas mount pressure on Rama. They believe she had a hand in helping her.
Episode 25 – Tuesday, the 9th of November, 2021
Anokhi received an unexpected guest who empathises with her. Elsewhere, Aastha approaches Shaan with a request she cannot turn down. Later, Anokhi finds herself sleeping at Sabherwal's library.
Episode 26
Shaurya scolds Anokhi and tries to make her leave the institute forcefully. Upon arriving home, he gets mad at Shaan for helping Anokhi.
Episode 27 – Wednesday, the 10th of November, 2021
Shaan visits Anokhi at the college premises. Later, she takes a drastic decision to save her from her troubles.
Episode 28
Anokhi is released from the police cell after Shaurya holds a small talk with the inspector. Then, she goes ahead with preparing for her big interview at the college.
Episode 29 – Thursday, the 11th of November, 2021
Once more, Shaan pays Anokhi a visit. They have breakfast before leaving for her much-awaited interview.
Episode 30
In an attempt to fail her, Shaurya poses challenging questions at Anokhi, but she luckily passes the interview.
Episode 31 – Friday, the 12th of November, 2021
The Bhallas are in trouble as the police pay them a surprise visit at their residence. Elsewhere, Anokhi meets Vineet at her home.
Episode 32
Anokhi is sceptical about Shaurya's relationship with Aastha. But, on the other hand, Raja is determined to send Aastha into jail as Babli promises to help Anokhi.
Episode 33 – Saturday, the 13th of November, 2021
Babli is shocked when Vineet finds Anokhi with her bangles. Also, Shaurya accuses Anokhi of stealing his wristwatch.
Episode 34
Anokhi is forced to leave the college premises over allegations of theft from Vineet and Shaurya. Aastha arrives at the institution, finding her dejected.
Episode 35 – Sunday, the 14th of November, 2021
Aastha helps Anokhi get her admission back, while Vineet attempts to create a scene at the college. But, on the other hand, Alok gets in trouble with Aastha.
Episode 36
Shaan and Aastha enjoy the company of each other in the library. But, once more, Anokhi finds herself in a tricky situation in Vineet's residence.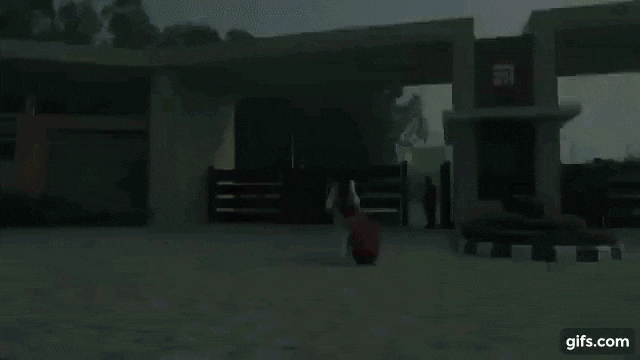 Episode 37 – Monday, the 15th of November, 2021
Babli helps Anokhi to convince Vineet and his parents to allow her to stay in their house. Elsewhere, Shaan's family is uncomfortable with Aastha's sudden return to the house.
Episode 38
Anokhi faces another humiliation from Bebo and Kitty. Later, she challenges Shaurya for doubting her capability.
Episode 39 – Tuesday, the 16th of November, 2021
Anokhi is late for classes, while Bebo and Kitty plan to attack her. She hates Shaurya for being too insensitive.
Episode 40
Bebo, with the help of her peers, attacks Anokhi. They lock him in her room. In the process, Bebo takes the advantage to insult Shaurya, pretending to be Anokhi.
Episode 41 – Wednesday, the 17th of November, 2021
Babli is humiliated for being late, while Anokhi desperately needs to get out of the classroom. Meanwhile, Shaurya is perturbed when he discovers Anokhi's phone in a strange place.
Episode 42
Vineet and Babli are desperately in need of Shaan's help to find Anokhi. Later, Shaurya saves Anokhi, and she embraces him.
Episode 43 – Thursday, the 18th of November, 2021
Shaurya criticises Shaan for informing Aastha about Anokhi's disappearance. Unable to control her emotions, she breaks down in tears in front of everyone.
Episode 44
Anokhi is dramatised, but she does not want to reveal the names of the culprits to the committee. Babli consoles her.
Episode 45 – Friday, the 19th of November, 2021
Shaurya defends Kitty and Bebo. Also, students are against Anokhi, while Shaan supports her in the committee.
Episode 46
Anokhi makes her mind about seeking justice, while Shaurya rebukes Bebo and Kitty. Later, the Sabherwals are shocked by Anokhi's outrageous move.
Episode 47 – Saturday, the 20th of November, 2021
Anokhi's bold confession before the media at the college leaves many in shock. Meanwhile, Shaan confronts Shaurya on the matter of Anokhi seeking justice.
Episode 48
Shaurya cannot stand Anokhi's presence after the media confession. He is infuriated by her move, claiming that it tainted the institution's reputation. However, for the first time, Anokhi stands firm for herself.
Episode 49 – Sunday, the 21st of November, 2021
Shaurya and Anokhi convince Anmol to confess. Later, they present the evidence to the committee. Then, in a sudden turn of events, Anokhi proves that she is way too kind.
Episode 50
Anokhi thanks Shaurya for standing with her. Meanwhile, the latter drafts new rules for celebrating Valentine's Day at the college. Later, Babli and Anokhi commemorate the day by attending a party held at S.I.A.C.
Episode 51 – Monday, the 22nd of November, 2021
Vicky expresses her love for Babli, while Shaurya and Anokhi are faced with an unfortunate situation. Much later, Anokhi sees Vineet in the restaurant. What is she up to this time?
Episode 52
Shaurya blames himself for having little to no trust in Anokhi. Elsewhere, Shaan must defend himself against the allegations made against him by Shaurya.
Episode 53 – Tuesday, the 23rd of November, 2021
While trying to escape from Raja, Aastha is involved in a severe accident that puts his life in danger. Shaurya is not comfortable with Shaan, prompting him to question her priorities.
Episode 54
Shaan receives an unexpected call from the hospital. He is shocked to learn about Aastha's accident, while Shaurya does not seem to care at all. Meanwhile, Gayatri is having a difficult time with the family.
Episode 55 – Wednesday, the 24th of November, 2021
Anokhi is shocked after learning about her friend's critical condition. Later, Shaan spends time with Aastha, who is now recovering.
Episode 56
Anokhi joins Shaan and Aastha at the hospital. Meanwhile, Aastha's condition gets worse, and she goes into a coma.
Episode 57 – Thursday, the 25th of November, 2021
Shaurya finally visits Aastha at the hospital. He sits by her bed, and she mysteriously gets out of the coma. Immediately, Shaurya leaves the hospital as Aastha tries to regain her consciousness.
Episode 58
Anokhi supports Aastha to stand up from her bed. Later, she receives a stern warning from Shaurya to stay away from his family's affairs.
Episode 59 – Friday, the 26th of November, 2021
Anokhi tries to convince auntie Pammi to give her a job, but Bebo and Kitty make matters worse. Elsewhere, Devi goes against Tej's decision due to Shaan's influence.
Episode 60
Anokhi convinces Aastha to accompany her to Shaurya's birthday. She confronts and rebukes Shaurya for behaving wrongly towards Aastha. However, he does not take it lightly.
Episode 61 – Saturday, the 27th of November, 2021
Shaurya hurts Anokhi for giving him Aastha's birthday gift. As a result, she avoids him until the party is over.
Episode 62
Shaurya gets mad at Anokhi for avowing him at his birthday party. Also, Devi alleges that she has been manipulating her. Shaurya continues to humiliate Aastha.
Episode 63 – Sunday, the 28th of November, 2021
Aastha is sad that Shaurya is not willing to listen to her side of the story. Much later, Shaan and Anokhi get worried about Aastha's sudden disappearance.
Episode 64
Unable to keep it to herself much longer, Anokhi files a report for a missing person with the police. Meanwhile, Shaurya is scolding Anokhi as Ahir plans to search for Aastha.
Episode 65 – Monday, the 29th of November, 2021
Anokhi searches for Aastha with the help of the police. Meanwhile, Shaurya receives a heartbreaking call.
Episode 66
Shaurya and Anokhi join forces to search for Aastha even with the outbreak of riots in the city. Unfortunately, she is nearly attacked by rioters, but Shaurya comes to her rescue.
Episode 67 – Tuesday, the 30th of November, 2021
Anokhi is involved in an accident, and Shaurya cannot stop blaming himself. She thanks Ahir for saving her life.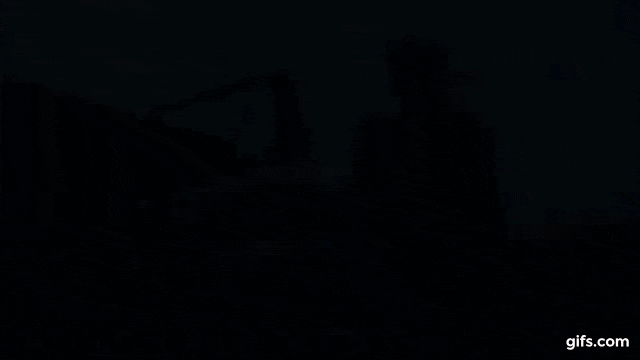 Episode 68
Shaurya gets mad at Anokhi. Elsewhere, Shaan finds Aastha and brings her back home. Later, Anokhi confronts Shaurya for failing to feel remorseful towards Aastha.
Anokhi
She finds out a terrifying truth about Babli before expressing how bad she feels about Raja quitting college. Since she finds it challenging carrying out her parents' order of getting married, she holds a meeting with the groom's family. Then, after being demotivated to sit for the entrance examination from the Sabherwals Institute, she resolves to quit the wedding and run away.
Finally, she secures a position at the college. After that, however, she faces several setbacks from Shaurya, Kitty, and Bebo. Mostly, she had it rough with Shaurya on several issues.
Shaurya
Shaurya resolves to abscond Shagun's farewell ceremony, but Devi persuades him not to do so. Because he is not comfortable with Shagun studying for her doctorate abroad, Shaurya tries to talk her out of it. Also, she attempts to block Anokhi from joining the Sabherwals Institute. His troubled relationship with Aastha and Anokhi puts their lives in danger.
The Mismatched teasers for November 2021 have lots of exciting scenes to make your entertainment needs fully met. Even though the show is still fresh, the highlights above have proven that it will soon be one of a kind show. Do not miss the show because it airs on StarLife every day from 20h00 and 20h30 (CAT).
BREAD ALSO: Suidooster Teasers for November 2021: Will AB forgive Nazeem?
Briefly.co.za recently shared the latest updates on Suidooster for the November 2021 edition. It discusses how Donovan becomes the target of Zoe and Tim's newly discovered investigative prowess.
Moreover, it lets readers know how Elana and Susan plan to bring their desire to have a baby come to pass, even though nothing good comes easy. Do not miss the show as it broadcasts on kykNET and kykNET & Kie from Mondays to Fridays at 18h30.
Source: Briefly News