Kwesta wife age, pics, name and biography
Yolanda Vanessa Mvelase is the woman that got away with Kwesta's rib, siring him a baby girl and accepting his wedding proposal. Different reliable sources have described her as a powerful woman who for several years now has stood with the rapper through thin and thick times in their dating life and now marriage. There is scarce information available about her life possibly because she does not cause a drama like other ladies dating famous rappers at Kwesta's caliber. Kwesta wife Yolanda loves to keep a low profile despite her model looks and beautiful expressions. Continue reading to find out about Kwesta's lover.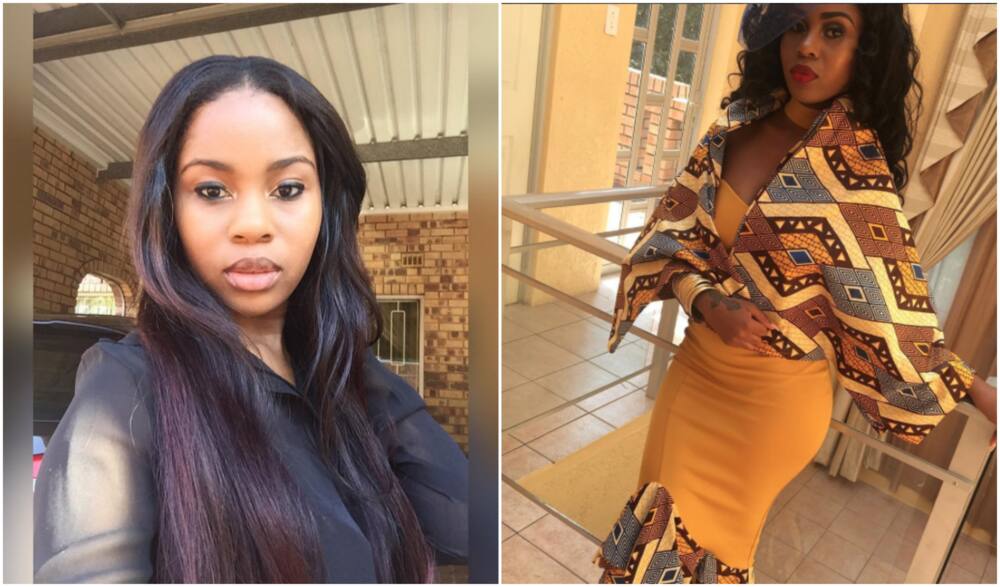 Senzo Mfundo Vilakaz,i better known for his stage name Kwesta, is one of the best South African songwriters and rappers, now a family man after engaging Yolanda in a colorful traditional wedding. Kwesta was born on the 11th of August, 1988, meaning that Kwesta age is 30 years old. The two lovers have rocked headlines for starting and maintaining their love intimately for such a long period ahead of their marriage. Here is what we know about Kwesta's wife life story.
READ ALSO: Kwesta and Yolanda's celebrate their traditional Umbondo ceremony
Yolanda Mvelase bio
Yolanda is the daughter to Vusi Mvelase. Yolanda's family is based in Westville outside Durban, in KZN. How old is Kwesta wife? On 13th October this year, Yolanda wished herself and her daughter a happy birthday. In the post below, it is revealed that Yolanda Mvelase's age is 28 years old, and it can be interpreted that she shares the same birth-date with her daughter.
Check these comments from followers that confirm that Yolanda was born 28 years ago on the same day as her daughter.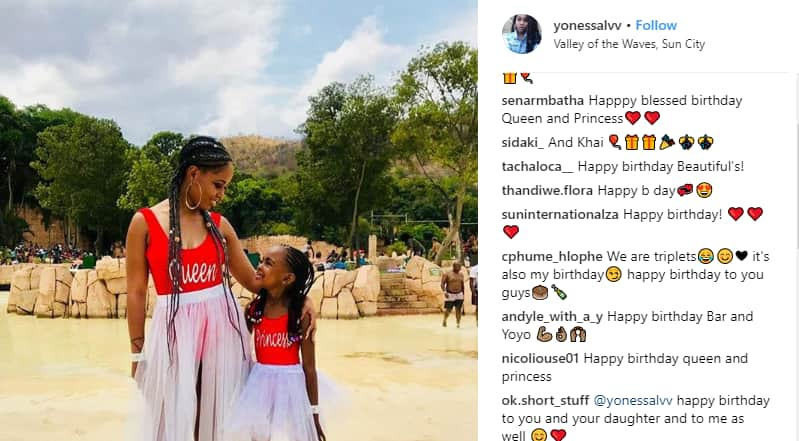 Kwesta shared the same pic on his Instagram page
Kwesta and his wife
Yolanda met the star rapper before he gained fame, and after he crossed borders in his artistic career, she still loves him and does not doubt him. Kwesta has also remained true to his wife amid his successes and challenging nature of his work. The couple went ahead and got matching ring-finger tattoos before anyone knew they were planning to get married.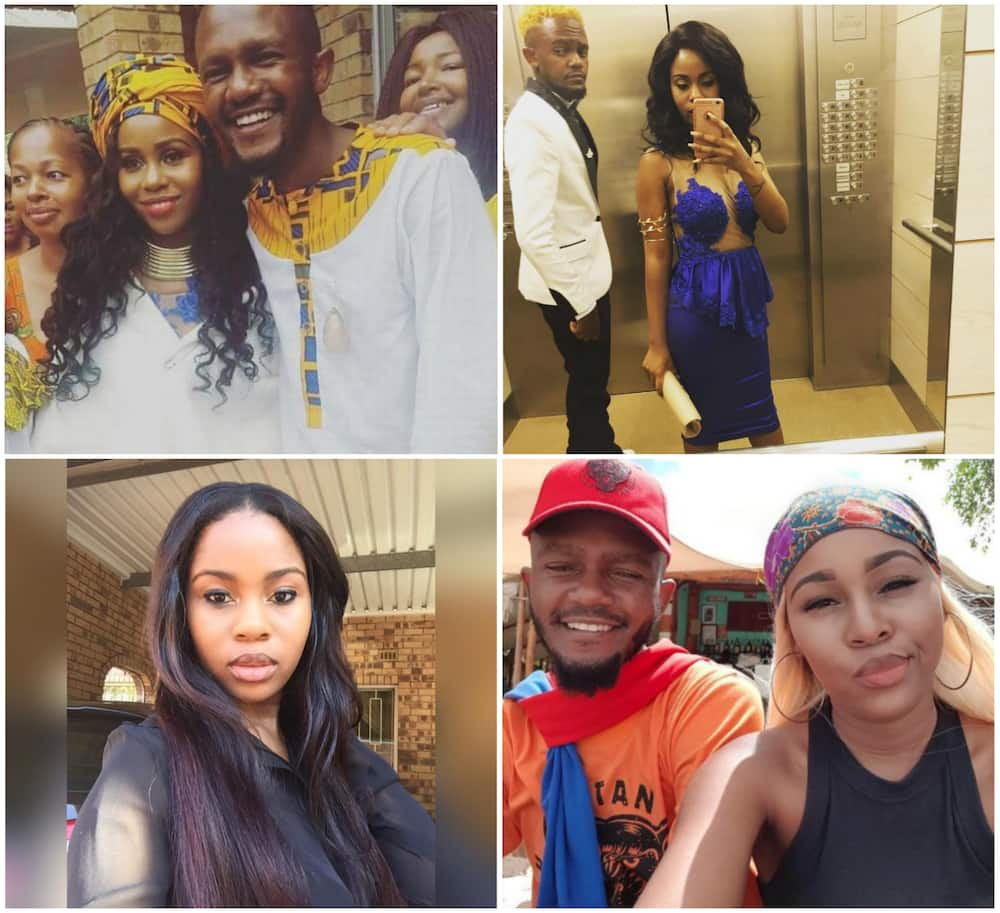 The two lovebirds blend and look great all the way to their hearts. Yolanda shared a throbbing message on Kwesta Instagram page expressing how deep the couple is connected. The message read,
Thank you for choosing me, thank you for bringing together our families, thank you for being the greatest dad ever and thank you for being so loving.
The heartfelt message confirmed Kwesta as a responsible, supportive, and charming man who is always up to tasks in his family. Their love is mutual and Kwesta even dedicated her a love song, Ngiyaz'fela Ngawe, ahead of the wedding.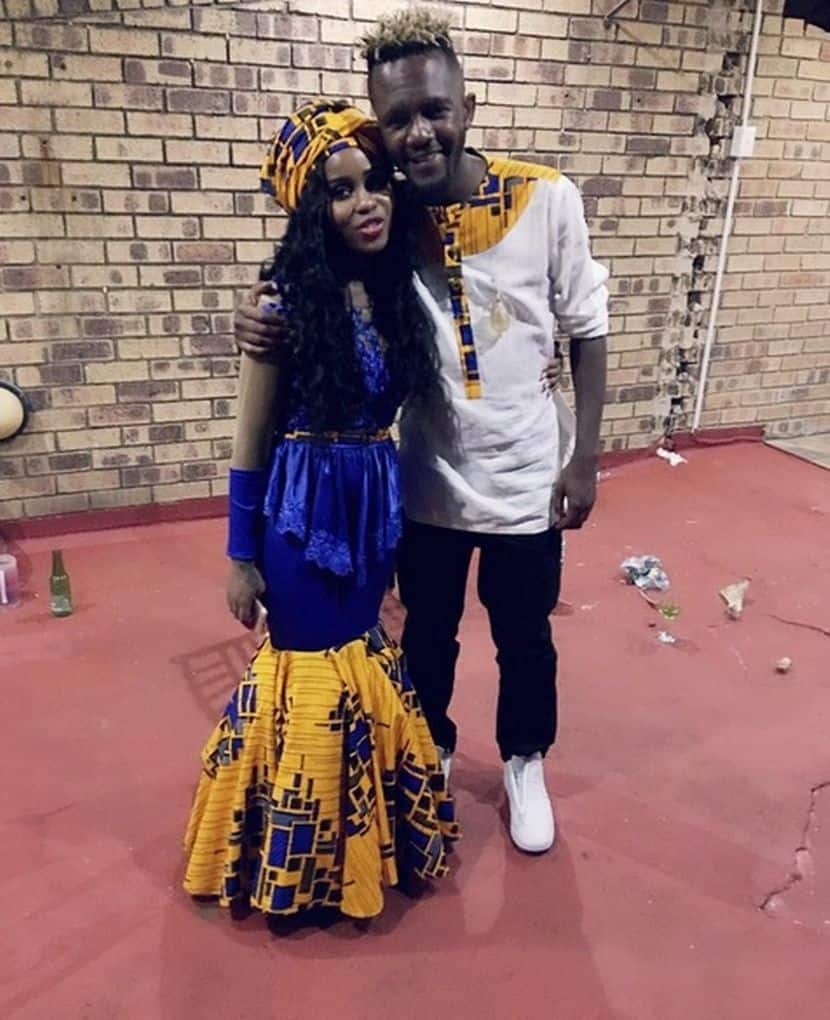 Kwesta and his wife Yolanda Mvelase not only inspire their fans but also confirm that true love exists and is possible. The much-cherished woman has supported the rapper in building a lovely family by keeping the public focused on his artistry work, and she does not dominate Kwesta Instagram, Kwesta Twitter account, or other social media platforms. The couple looks incredible while together as seen by our favorite photos from the couple's gallery.
Yolanda Mvelase pictures
The baby mama got admirable features that are flattering and sexy. Here are some of Mvelase's gorgeous features.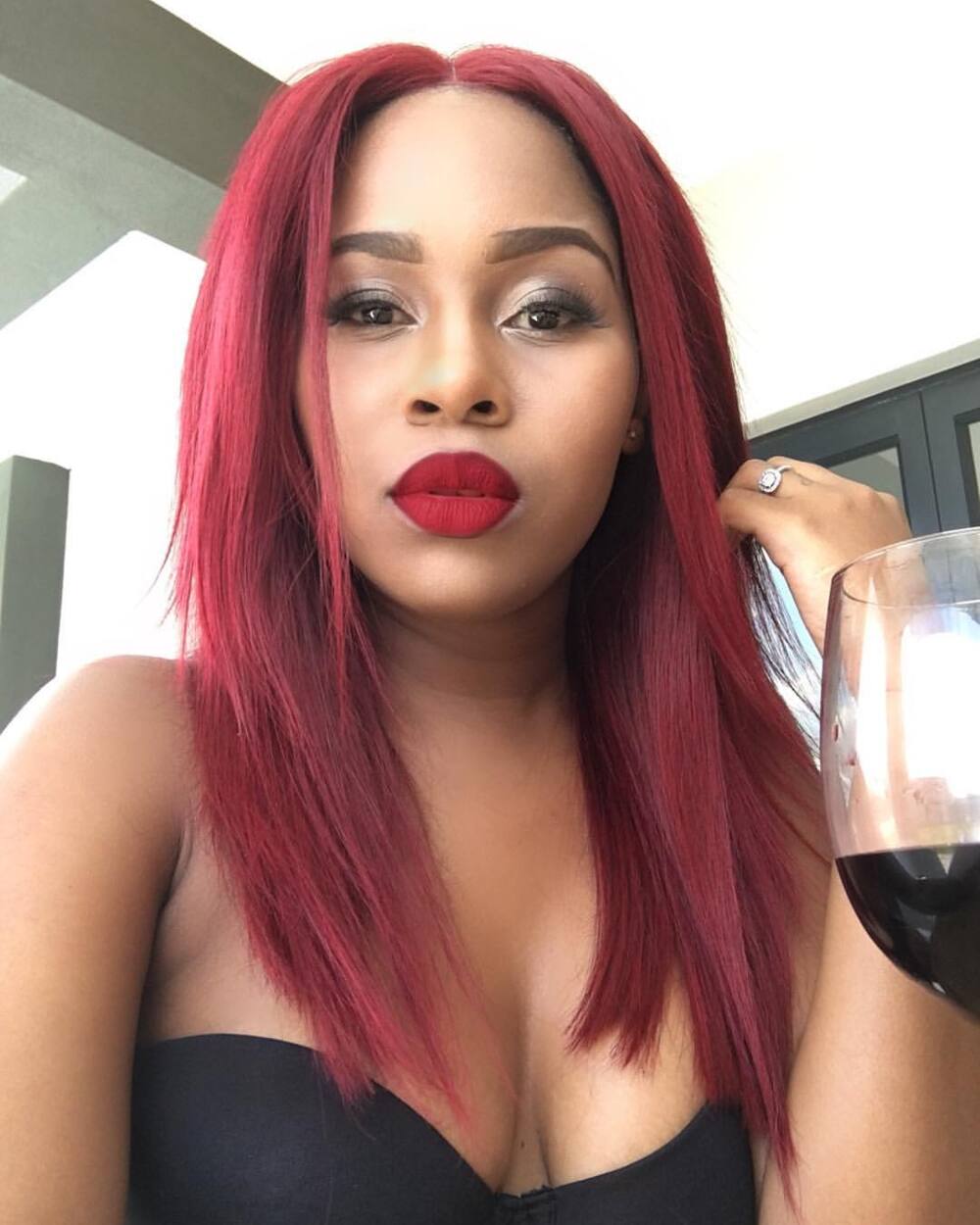 She knows what to do to lock her man down; makeup choices are simple and fascinating on her naturally glittering skin tone. Sometimes she drops them and still achieves great looks.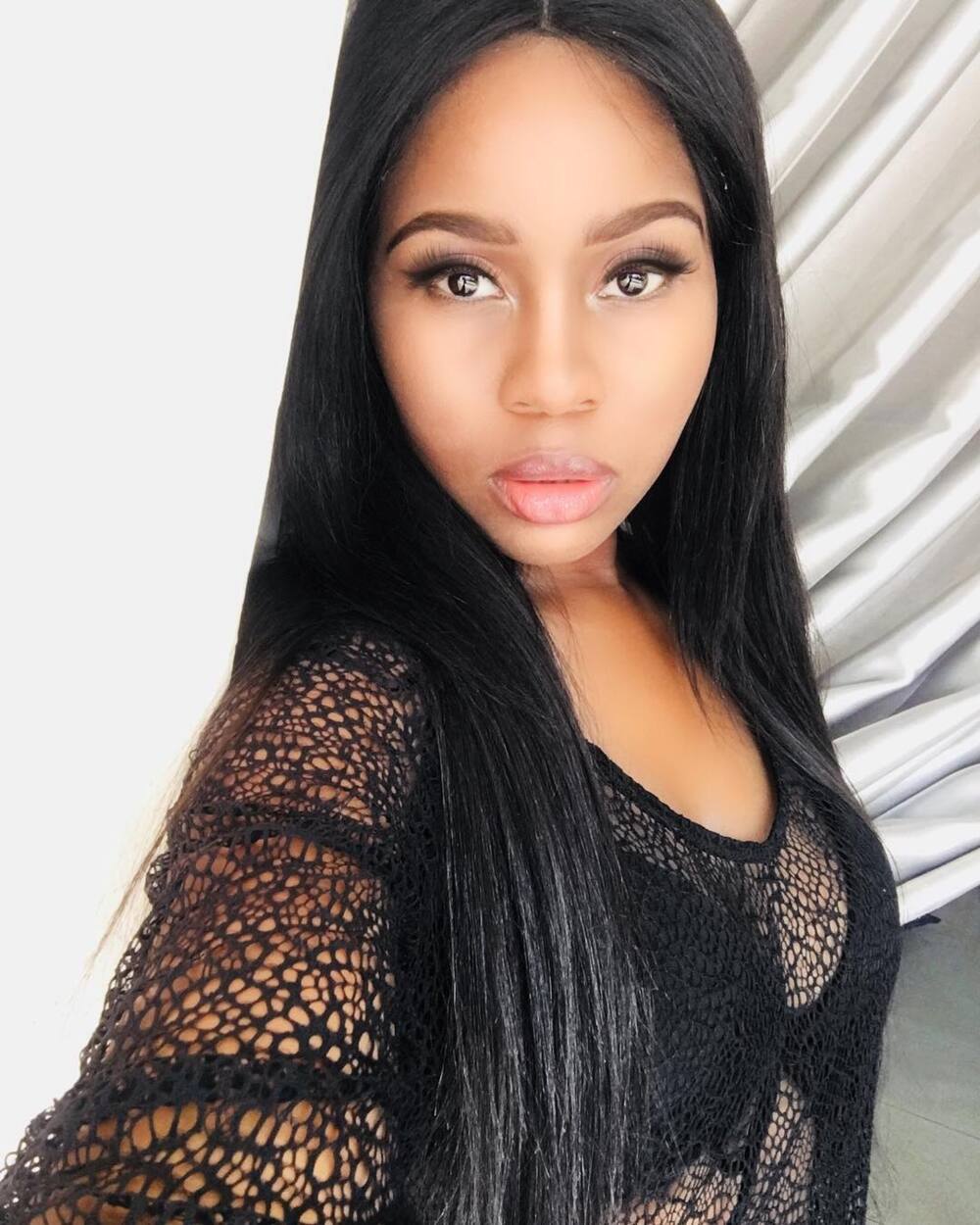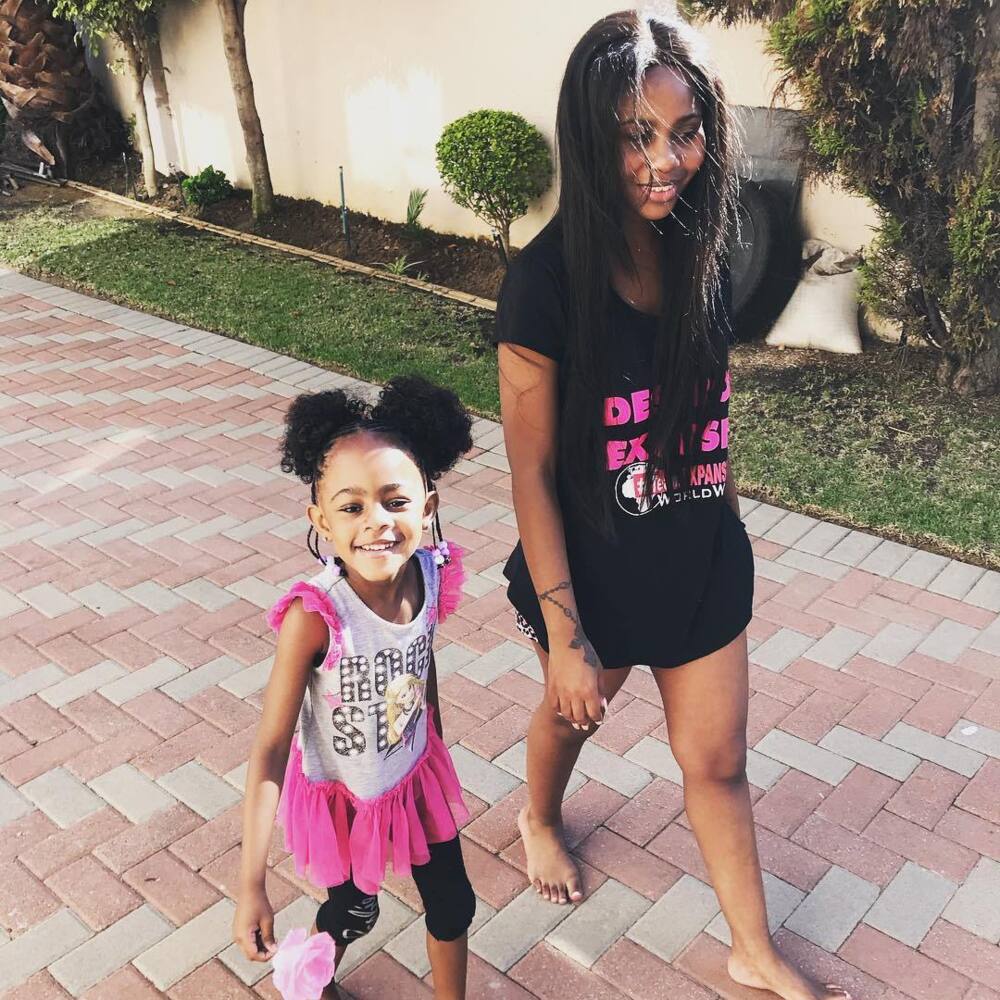 Yolanda cares and cherishes both her husband and little girl that comprise her young family. Talk about her gorgeous ring that sparkles a warm feeling of love in Kwesta's heart.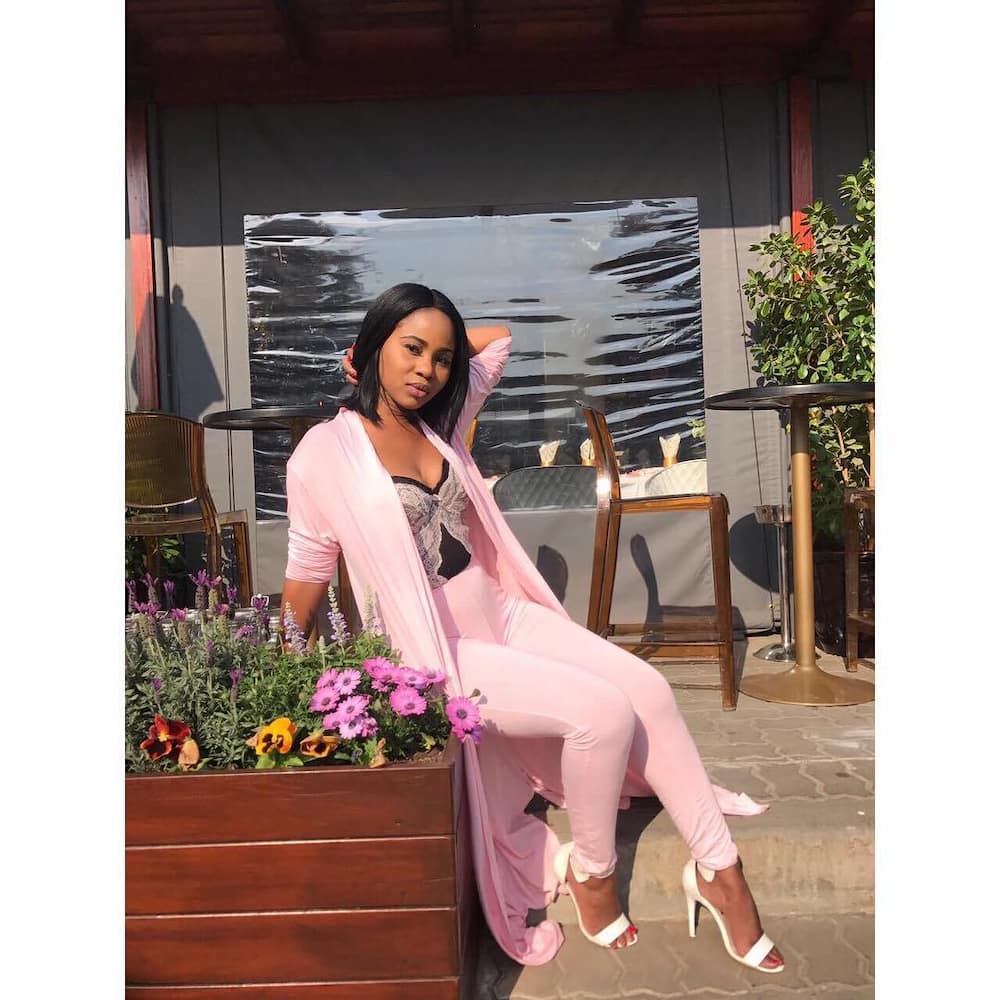 Yolanda is a classy woman who loves fancy things in life. She looks cute for her young age and keeps brightening their long-time relationship. As of March 2017, the couple had dated for 6 years. Here are more of her pictures from Instagram
Kwesta wedding and role as a father
Kwesta's girlfriend now wife was the key planner in their upcoming white wedding, handling major decisions such as decorations as well as Kwesta's wedding attires. The wedding thrilled its attendants leaving them envious. An intimate family crowd turned up to grace the occasion that pronounced her and Kwesta as husband and wife. Yolanda is now happily raising her daughter, Khai, with the prominent rapper with whom she stays with in Durban. Khai was born on the 13th of October, 2012.
READ ALSO: These 5 Celebrities Rocked the SA Music Awards' Red Carpet
Kwesta wife, Yolanda Vanessa Mvelase, is truly a beauty. Her profile suggests a strong woman who is determined and focused on the good of her young family. It goes without saying that the couple share an inspiring story not only for married people but also prospecting lovers, considering their long-time dating history.
READ ALSO:
5 SA celebs whose real names are nothing like their stage names
Bonang Matheba biography
10 inside facts on the multi-talented Bonang Matheba
Hugh Masekela biography facts
Trevor Noah biography facts - ethnicity, nationality, family, career and net worth
Source: Briefly News