Who is Darren Simpson's Wife? Her name, age and wedding
There are about 35 million South Africans who tune in to radio on a daily basis. With hundreds of commercial and community stations vying for their attention, every radio host has to do something special to stand out. Darren Simpson is a radio host who acquired the nickname Whackhead for his pranking antics which definitely capture the attention of his audience. He is a funny, likable guy and that is why of late, some of his fans have been asking," who is Darren Simpson's wife?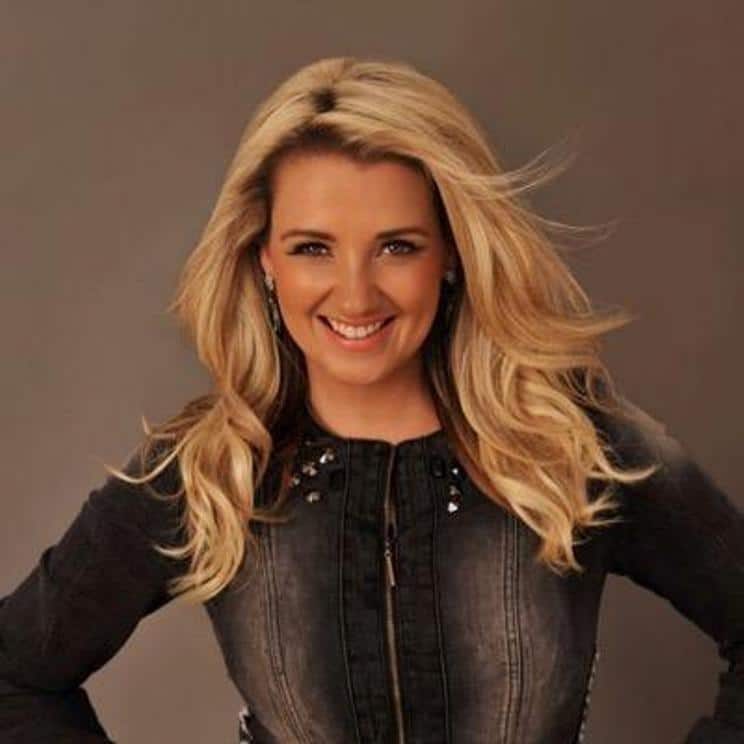 Quick notes about Samantha Simpson
Darren Simpson wife's age : 32
Husband: Darren Whackhead Simpson
Kids : Nate and Cruz
Occupation: Founder of Simpsons Little Learners Academy
How it all started with Whackhead
Samantha and Darren first met just after midnight while enjoying their holidays in a smoky Ballito nightclub. "By this time, none of us was intent on getting into a relationship but once my eyes landed on her, I could not resist her charm offensive, and I wanted to see her again and again". Said, Darren
After chatting through the entire night, Darren had no doubt that Samantha was the "Miss charming" he had been expecting all along.
Samantha was simply blown away by the classic proposal made by her boyfriend in February 2010. To create a surprise , Darren invited her to dinner and asked her to dress well because it was going to be a special treat. "His request for me to look nice made me feel funny because we just used to hang out in ordinary restaurants". She said
Samantha's mind started racing when she saw him driving into the prestigious Westcliff Hotel. As earlier mentioned, she was not used to checking into such high-end joints and so her heartbeat went a notch higher. But the surprises had just begun. After taking their table, she noticed some members of her favorite band, The Parlotones sitting right next to them.
"Dress well, at the Westcliff Hotel, and now sitting next to Parloton band crew? What's going on?" thought Samantha.
After a reasonable pause, Darren alerted Kahn Morbee who was the lead vocalist and in a quick turn of events, the boys pulled out their hidden guitars and sang the beautiful proposal song to her. She felt totally in love and inseparable with Darren three years after meeting him "Wow! There were tears in eyes as I saw Darren go down on his knee to ask the million dollar question" said Samantha
The wedding day
Most men are known to be courageous and fearless, but this credit only applies until the day one is having their wedding. Samantha and Darren's wedding was supposed to begin a few minutes before 2 pm on September 25th 2010. Thankfully, the guests had already filled the magnificent stone chapel by now and this made the bridegroom really nervous. "Is she really coming or has she changed her mind?" are some of the questions that seemed to be running through his mind. Darren was fidgeting because the wedding was supposed to have begun thirty minutes earlier yet by this time, there was no sign of Samantha or the presiding Church minister.
Just before his tension hit fever proportions, Clive Johnson, the Church minister arrived and shortly thereafter, Samantha the bride was also ushered into the Church to thunderous applause.
Samantha and Darren (then aged 24 and 33 respectively) chose to tie the knot at seaside because that's where their love story had started slightly back in December 2007.
Being Whackhead Simpson's wife
Samantha proudly refers to herself as "wife of my gorgeous husband" a loving introduction on the social media account Twitter.
Darren and Samantha Simpson now have two children with whom they live in Johannesburg, South Africa. The two lively boys are called Nate and Cruz . This couple prefers entertaining friends and family at their home to globetrotting, although they also factor vacations into their schedules.
Darren Simpson's new baby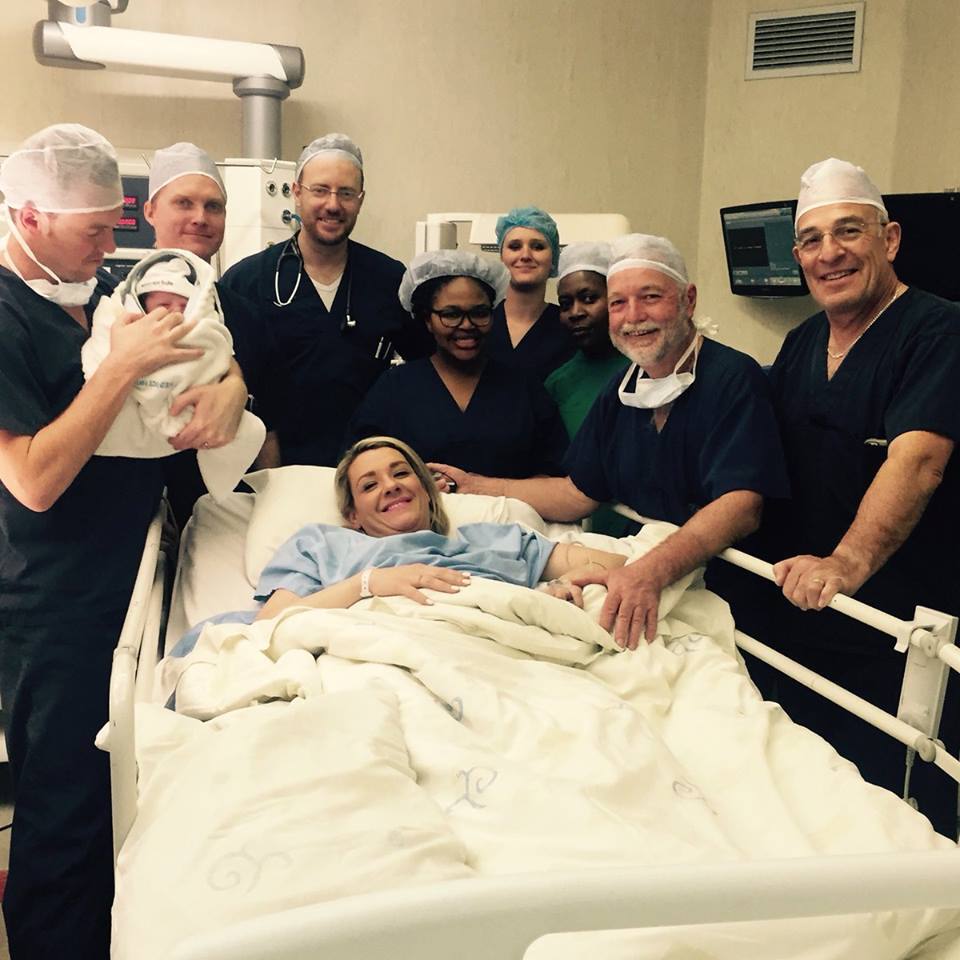 It was all joy when Samantha delivered her new baby, Cruz. The post on 947 radio official facebook page attracted high traffic as friends, family and workmates thronged in to welcome the little boy into the world.
One Natasha Candice Fredericks wrote,
"Congrats Whackhead . Another ,son. Pray that he brings lots of happiness and loads of laughter to the home . Thank you for sharing this with us . Proud moments ".
Family time is very important to Samantha and Darren. The couple loves spending their time at home as they cook, play with their kids and do many other things together. Certainly, this is something that has helped them to bond and keep their romantic spark alive.
The quality and consistency in Darren's pranks gave birth to a prank show known as Whackhead's Window on the World. Darren Simpson Mp3 compilations can also be downloaded online . They are all great pranks but he does not play them on his wife.
Being Darren Simpson's wife is not as crazy as it may seem especially to those who love his pranks. She appreciates his sense of humor which comes out when he goofs around in the house and even dances for her.
According to her Instagram page, Samantha owns Simpsons Little Learners Academy.
Six interesting things that describe Samantha Teixeira Simpson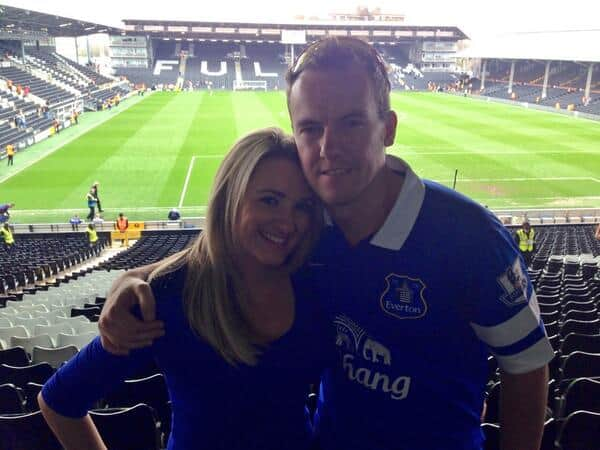 According to her social media posts, Samantha is a philosophical and positive thinker.
She is fun loving.
She loves nature.
She leans more towards privacy (her Instagram page is set to a private mode).
She loves her family.
She loves fashion and travel.
"We are the exact opposites"
Darren Whackhead Simpson is widely considered a radio veteran with a career spanning over two decades. However, for his wife Samantha Simpson and their two children, he is an exceptional life partner and hard working father. He has hosted the M-Net's Laugh out loud, a hidden camera show and given all of his earnings from sales of his prank compilation CDs to charities.
This is a real family guy because when he is done with the studio, he often drops everything and focuses more on getting home to spend time with his family.
Samantha is a very private person and generally shields her children and husband from public scrutiny. From her social media feeds to the public appearances you see her more with her family and friends than with the famous.
Will we see more of Darren Simpson's wife in 2019? That remains to be seen. What may be certain is that she will continue to live her life in a fulfilling way behind the scene. She is happy leaving the pranking and public life to her husband Darren Whackhead Simpson.
READ ALSO
Most fashion forward Mzansi celebs of 2018: They've got it going on
5 spicy celebs that kept us entertained with their clapback's in 2018
6 Mzansi celebrities who turned 30 in 2018
Source: Briefly News