10 most satisfying Slime videos ever
You have probably played with Slime and fell in love with its unique features and qualities. It ranks top among Kids favorite toys. Above all, it has also become a cultural phenomenon due to its squishy and stretchy characteristics attested to a relaxing sensory experience that relieves stress. The viscous polymeric material has a fascinating appearance and pleasant malleable texture that is to die for. The popularity of the slimy substance has triggered a frenzy with how-to YouTube Slime videos taking over the social media.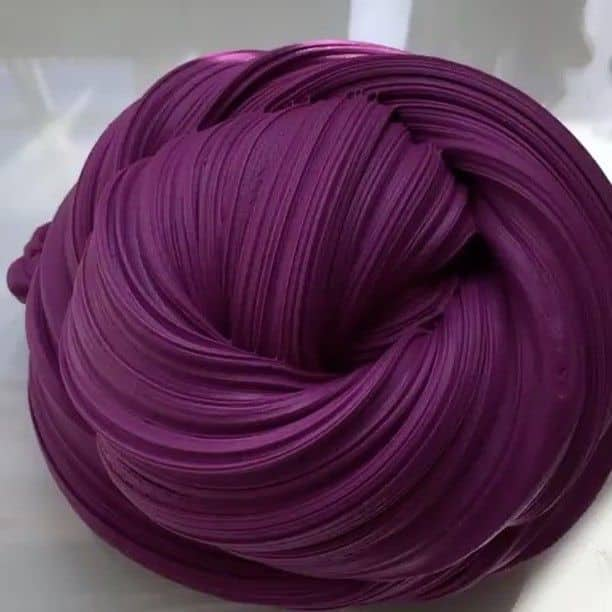 You will be amazed how simple household items can make Slime. Definitely, you do not need to spend a dime to buy it. If you are one of the 'do it yourself' enthusiasts, our list of informative videos will be a guide on how to make Slime on your own. Besides, it pays a lot to embrace new recipes and safe methods of making the gooey, sticky substance. With just some basic home ingredients, you can make it within a few minutes. Check these YouTube videos that will inspire you to make this sustenance on your own using the provided recipes. So, let's get started!
1. How to make the best fluffy Slime by Gillian Bower
If you are looking forward to learning how to make fluffy Slime, then, this recipe is yours for the taking. This is definitely a simple process. Gillian's recipe includes glue, shaving cream, hand soap, borax, and food color. Depending on the food color, you can end up with a number of shades.
However, the vlogger insists that you pay attention to the ratio of the Borax to the compound to achieve the desired results. Before adding the Borax, dissolve it completely with water. The resultant solution will be your activator. If concerned about the Borax chemical, consider using gloves when handling the substance. Even still, you can opt for other borax-free recipes.
2. Making water Slime without borax by Hello Maphie
Do you want a clear Slime? Watch the video below to learn how to accomplish that. It can be made from different ingredients. If you are allergic to Borax, you can try this recipe. The interesting aspect of this video is that the vlogger goes ahead to test different non-borax substances. Unexpectedly, most of them prove to be fake recipes. However, in the end, she reveals the secrets of preparing a crystal clear Slime using glue, baking soda, and contact lens solution. For a good result, you have to let the mixture sit for 5 days.
3. How to make Vaseline water Slime without borax
This is another great video showing the step-by-step guide on how to make Slime without borax. As stated earlier, some people exhibit skin sensitivity to compounds like detergents and borax. By using an alternative ingredient, you can make safe homemade Slimes. Although the texture will greatly vary, the procedure described in the video is enough to assist you to achieve desirable results. The ingredients used are baking soda, Vaseline jelly, clear glue, contact lens solution, and food coloring.
4. DIY edible Slime by Shundara Castion
Are you asking, 'how can I make edible Slime?' This video offers brilliant ideas to make it edible toys. Good idea, right? Like you guessed, it is made of purely natural ingredients-no chemicals. Shundara used just cornstarch and strawberry jerry powder. Due to the strawberry pigment, it will have a shade of red. Be sure to follow her guidelines to make sure you get a positive outcome. Also, note that warm water was used during the mixing of the two ingredients instead of cold. Try making yourself this delicious DIY Slime that is free from toxic chemicals and tell us if it is yummy.
5. Basic Slime tutorial: secret recipe by Mush Slime
Mush Slime is a company based in South Africa. Like the vlogger claims, their secret recipe is extremely stretchy, thick and creamy. The actual ingredients used are clear glue, thick body cream (substituted with body cream), borax, non-toxic acrylic paint, and foam beads for a sparkling Slime.
The video is a great presentation that will take through steps on how to make it with borax at home. Like it is the case with other videos or recipes, you will need to have with you some containers and kitchen hardware to get the job done. Note that the activator (borax) is first dissolved in hot water before its usage. However, for good results, using the correct volume of the activator is recommended. Too much of the borax makes it rubbery causing it to break when stretched.
6. How to make Slime with only shampoo and salt by Slime Masters
This is another great video, teaching you how to make it without glue. By just adding the food color of your choice to the mixture of shampoo and salt, you will end up with a salty one. The sample used was later kept in a freezer for 15 minutes before the final result was accomplished.
7. How to make baby powder without glue or borax by Sheleypie
If you are wondering, 'how do I make Slime at home?' Well, it is straightforward! Watch this video by Sheleypie YouTube channel and get insight on making it with baby powder. As shown in the video, the powder is added to food color and shampoo. Mixing the ingredients is accomplished until the desired texture is achieved.
8. Making toothpaste Slime-with no glue and borax by Toys Channel
Although considered non-toxic, Borax (sodium tetraborate decahydrate) can be harmful to the eyes on contact. Also, prolonged skin contact and ingestion is not recommended. This recipe does not require the use of Borax or glue; hence, you might find it appropriate if you want to avoid these compounds. This video shows an interesting way of making Slime with just toothpaste, food color, and salt. The question is, 'what are the best types of Slime?' should never arise.
9. Tutorial: how to make clear Slime for beginners by Talisa Tosse
Food coloring is typically used to infuse a color of choice in Slime. But in this case, Talisa delves in an ingenious way of making a crystal clear one. From the video, she used just clear glue and an activator to formulate her substance. Her insight will address your concern on what ingredients make the best product. It has to stay for three days to achieve excellent results. If you want to make the perfect recipe, it is recommended to stick to her tips and guide.
10. Simple steps to make watery jiggly Slime by Pelangi Warna
This is a nice tutorial on how to make a jiggly watery Slime. As the name suggests, it is of water and shampoo. As you can watch in the video, glue was initially added to water. Then, the glycerin and activator were added while stirring. The mixture is kept untouched for two days to set it into a watery Slime.
We are glad you have watched the Slime videos and learnt various ways to make it at the confines of your home. Please leave a comment telling us whether the recipes worked for you. Household items like detergent, borax, glue or toothpaste can be bought at the nearest supermarket or convenience store. With the necessary consumables at hand, you can try the recipes. Be advised that not all of the recipes will work best in your case. Sometimes, it might take several trials to get it right. Nevertheless, Slime making is simple if you perfect the science and chemistry of preparation.
READ ALSO:
A truck hauling 3,400kg of slime-producing eels crashed on the highway in Oregon
Source: Briefly News