Izithakazelo ZakwaZulu: Zulu surnames & Zulu clan names list
Zulu clan names are authentic African identities. Zulus identify themselves with their paternal clans and surnames. In most African communities, people identify with their clans, and children take their father's surname. Discover the Izithakazelo ZakwaZulu clan names and surnames below.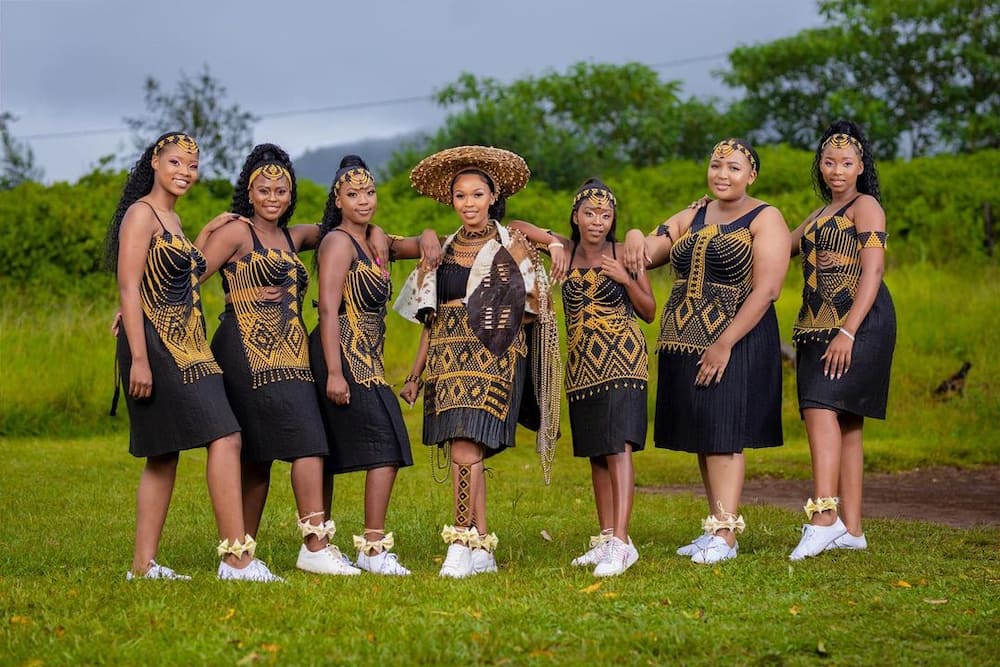 Clan and surnames give Zulu people a sense of belonging. Their names carry deep personal, cultural, familial, and historical connections. You should learn more about the Zulu clan and surnames if you plan to give your offspring Zulu baby names.
Izithakazelo ZakwaZulu clan names
The Nguni people of South Africa include the Xhosa, Zulu, and Ndebele. They reside across the country and share names. Zulu are the largest ethnic group in South Africa. They are around 10 million to 12 million in population and mainly live in the KwaZulu-Natal province.
Zulu clan names and surnames
Izithakazelo ZakwaZulu clan names are an essential part of Zulu culture. A Zulu surname or last name indicates one's family and tribe/clan. There are many clans and sub-clans in the Zulu community. Below are some Zulu clan names and some of the surnames people of these communities use:
Clan name
Surnames

Bhebhe

Bhebhe

Dlomo

Langeni

Makhedama

Makhul'emini

Mpuku

Mselemusi

Mthendeka

Ngowesikhombisa

Nogwence

Siweni

Sihlangu

Soqubel

Soyengwase

Wavuka

Wawuncinda

Yabuye

Zingwazi

Bhembe

Dangazela

Guliwe

Khota

Mgabhi

Mnteni

Mashinini

Mavundla

Njengesindwane

Philiphili

Sihlamuhlamu

Sinukamnandzi

Unabo

Bhengani

Nyambawu

Singo

Bhengu

Dlabazane

Hlangabeza

Ingwani

Jali

Kanephu

Kangwane

Lamula

Ngabe

Ngamazolo

Ngcolosi

Ngwadi

Ngwane

Nyawo

Sigampu

Shongololo

Wathi

Bhuyeni

Sigwaxa

Biyase

Khathini

Luphondo

Ngonyama

Yenduna

Ziqubu

Biyela

Balibele

Bazume

Khabeni

Luzumane

Malandela

Menziwa

Mgazi

Mvundlane

Ndaba

Ndabezitha

Njezi

Ntshangase

Xhoko!

Blose (Bhulose)

Bhulose

Bohlela

Chobile

Dimba

Duma

Madiba (Madziba)

Mseleku

Ndelu

Noncengwa

Shinga

Bophela

Buleni

Hlomuka

Mlomula

Ngidi

Nkomedl'abantu

Sgwaca

Buthelezi

Enaganis

Mnandi

Mnyamana

Ngamondi

Ngqengelele

Phungashe

Shenge

Sokwalisa
Zulu people name babies before they are born. They also perform an imbeleko ceremony to introduce the child to the ancestors. There is no naming ceremony in the culture. Below are Izithakazelo ZakwaZulu surnames in alphabetical order:
Zulu surnames starting with A, B, and C
Amahle
Andile
Anele
Ayanda
Ayize
Bantwini
Bayeni
Bhedleni
Bele
Bhebhe
Bhejelibomvu
Bhembe
Bhengu
Bhensela
Bhovungana
Bhungane
Bikelwayo
Bikwayo
Binda
Biyase
Biyela
Blose
Bophela
Boyabenyathi
Bukhosini
Caluza
Cebisa
Cebekhulu
Cenge
Chagwe
Chamane
Chibi
Chibini
Chiliza
Cibane
Chonco
Cwalile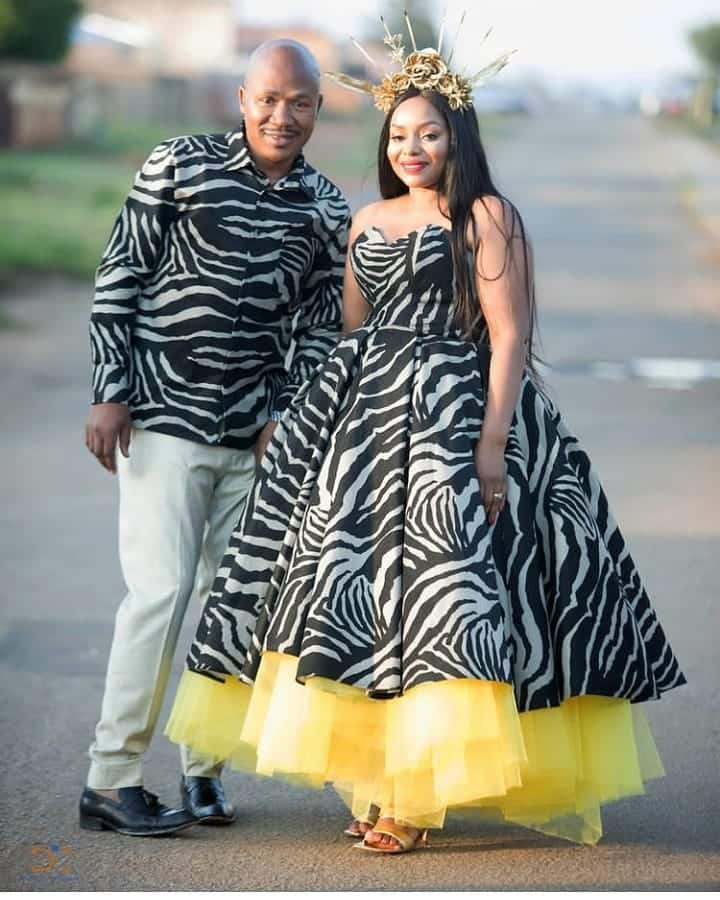 Zulu clan names starting with D and F
Delwayo
Dikane
Dimba
Dimbane
Dimbani
Dinabantu
Dinangwe
Dindela
Dingila
Dindi
Dinwa
Dlabane
Dlabazane
Dladla
Dlakadla
Dlakela
Dlamane
Dlambula
Dlamdaka
Dlamini
Dlamlenze
Dlangamandla
Dlawuza
Dlebenkomo
Dlodlo
Dlomo
Dludla
Dludlu
Dlungwana
Doncabe
Donda
Dubandlela
Dubazane
Dube
Dukada
Duma
Dumakude
Dumisa
Dunge
Duyaza
Duze
Dwala
Fihlela
Fakazi
Fakude
Fanisa
Fenya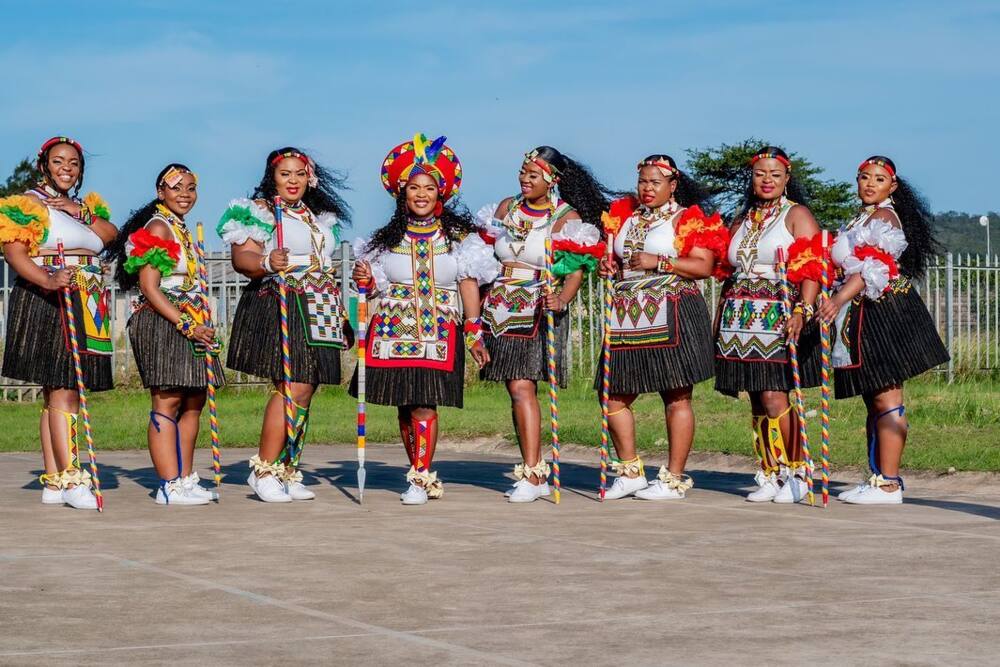 Zulu clan names starting with G
Gabadela
Gabela
Gabhezi
Gabhisa
Gadlela
Gazu
Galu
Gagashe
Gama
Gambu
Gambuse
Gamede
Gasa
Gasela
Gatsheni
Gcaba
Gcaleka
Gcugcwa
Gcumisa
Gcwabe
Gcwensa
Gebashe
Gebhezi
Gedeza
Gence
Gengeshe
Gigaba
Gina
Gininda
Goba
Gobhozi
Godide
Goje
Gotsholo
Gubeshe
Gubhela
Gubhuza
Gubulundu
Gugushe
Gule
Guliwe
Guma
Gumede
Gumbi
Gwacela
Gwagwa
Gwala
Gwamanda
Gwanyana
Gwija
Gxabhashe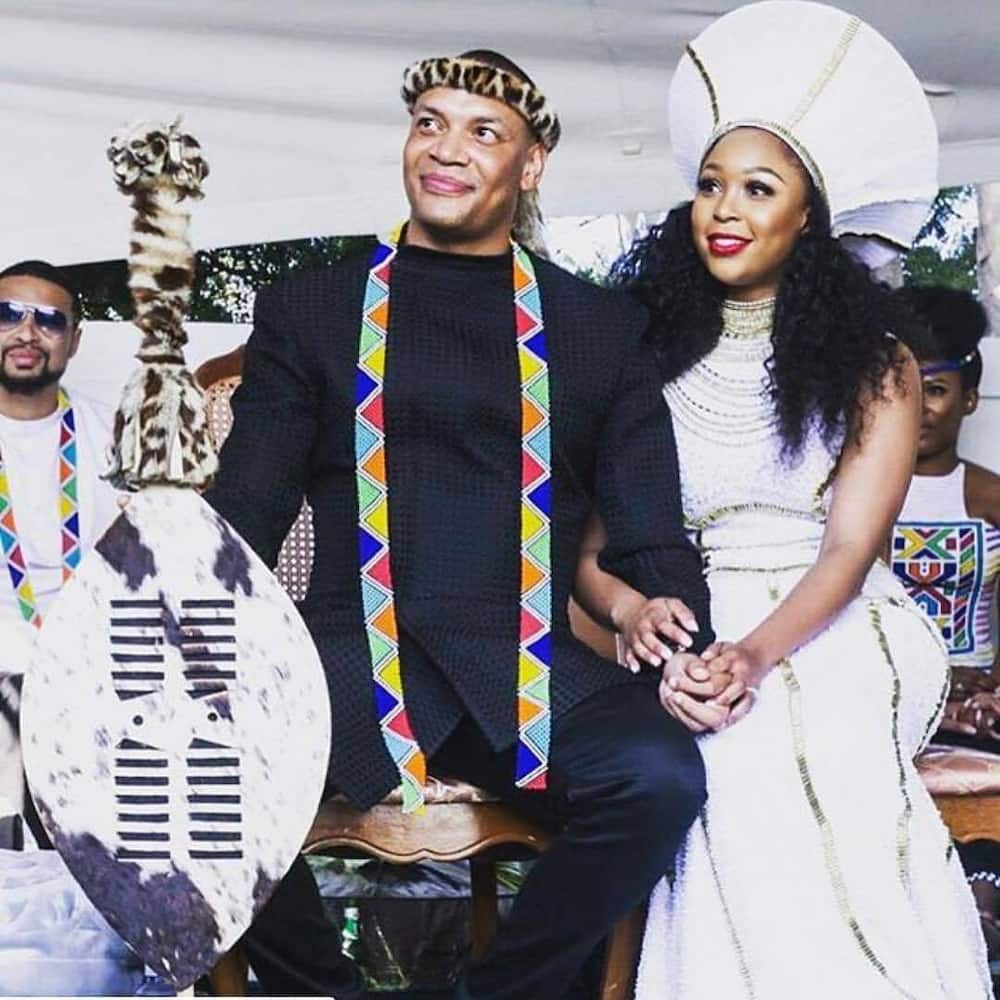 Zulu clan names starting with H and J
Hadebe
Hangala
Hhoyiyane
Hlabisa
Hlabangane
Hlatshwayo
Hlela
Hlengwa
Hlomuka
Hlongwa
Hlongwane
Hlophe
Hlubi
Hlumakazi
Jali
Jama
Jamasijadu
Jamile
Jele
Jibela
Jili
Jiyane
Jobe
Jokiwe
Juqula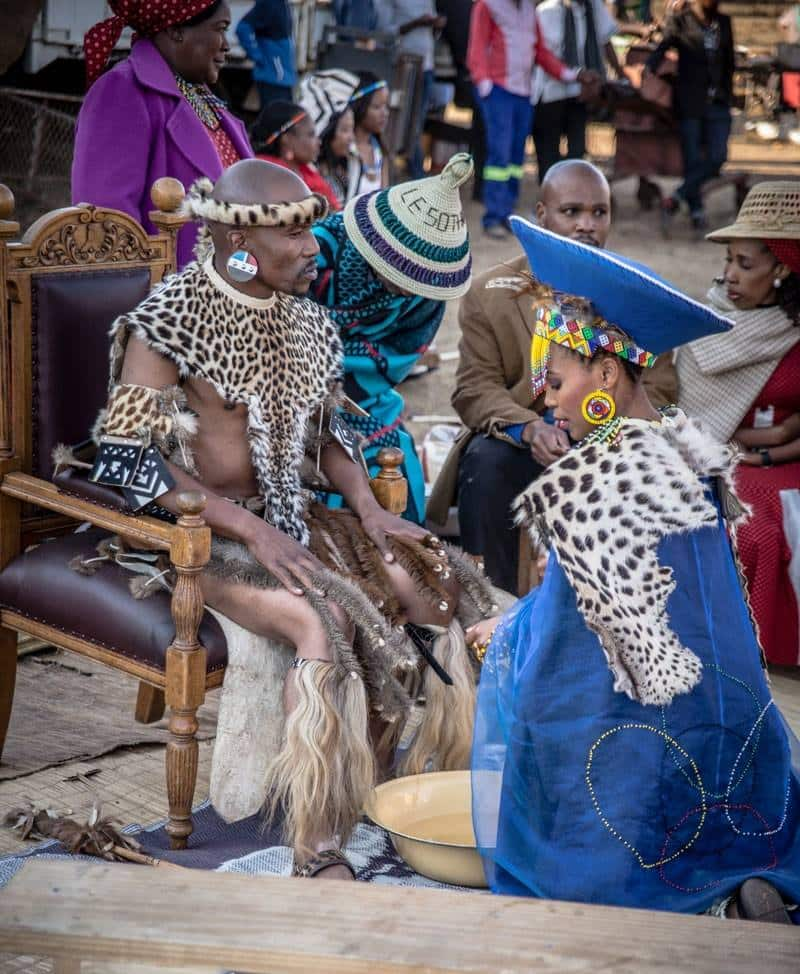 Zulu clan names starting with K and L
Khaba
Khabalidaka
Khambule
Khanyeza
Khanyile
Khaphela
Khathi
Khathini
Khathide
Khawula
Kheswa
Khezokhulu
Kholose
Khomo
Khonjwayo
Khosini
Khoza
Khuba
Khubisa
Khuboni
Khukhuza
Khulu
Khuluse
Khumalo
Khumbuza
Khuyameni
Khuzwayo
Khwela
Khwane
Kubheka
Kunene
Kweyama
Lakaza
Lamula
Langa
Lange
Langeni
Lembede
Longode
Lubelo
Ludonga
Lukhele
Luqe
Lutholoni
Luthuli
Luvuno
Lwandle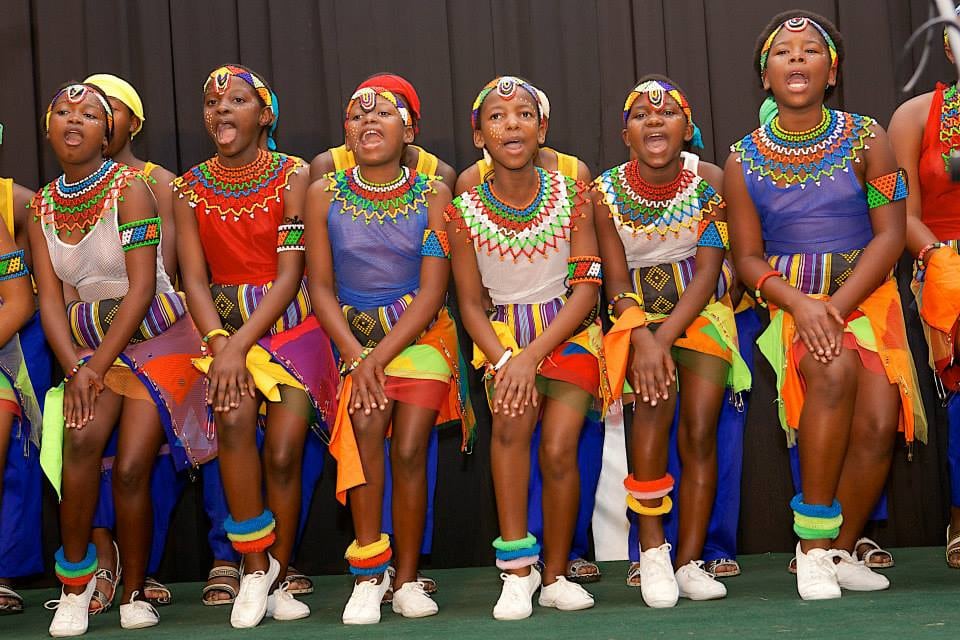 Zulu clan names starting with M
Mabanga
Mabaso
Mabhena
Mabhoko
Mabizela
Mabika
Mabhodla
Mbutho
Mabuya
Mabuyakhulu
Mabuza
Macingwane
Made
Madela
Madi
Madiba
Madide
Madinane
Madlala
Madlanduna
Madondo
Madonsela
Mdotshana
Maduma
Maduna
Malembe
Madlula
Madziba
Mafobo
Mafulela
Mafuleka
Magagula
Magubane
Magutshwa
Magwaza
Mageba
Mahaye
Mahamba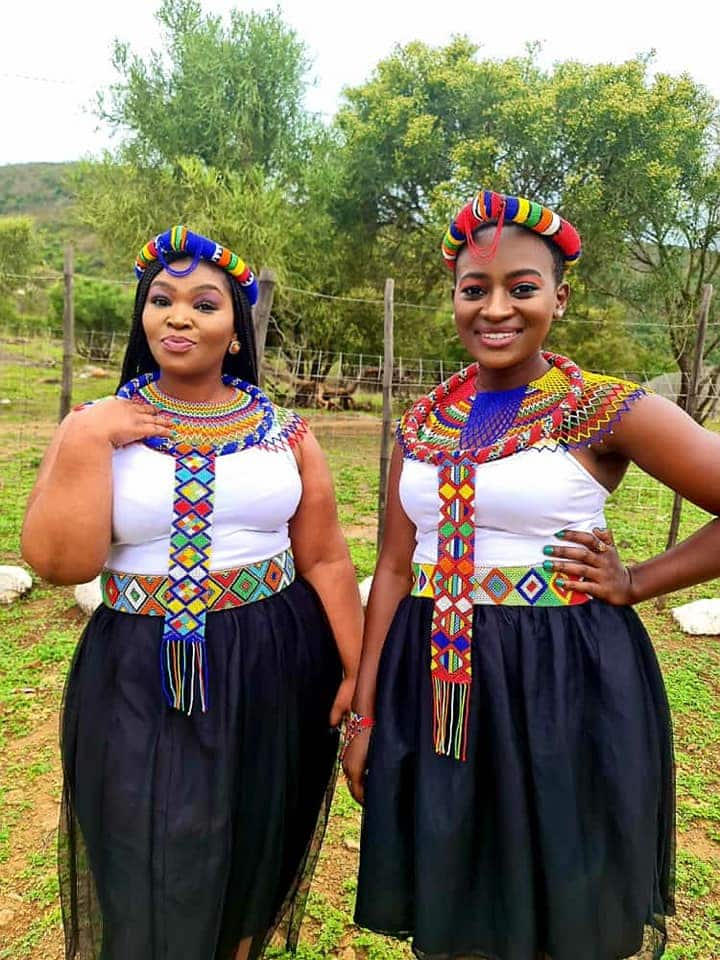 Mahlaba
Mahlalela
Mahlangu
Mahlase
Mahlinza
Mahlobo
Mahulube
Majoka
Majola
Majozi
Makhanya
Makhaye
Makhathini
Makhaza
Makhedama
Makhoba
Makhubo
Makhulukhulu
Makhunga
Malambule
Malevu
Malinga
Maluleka
Mamba
Manana
Mangcamane
Mantshinga
Mangede
Mangena
Mangethe
Manyoni
Mnqamu
Manqele
Mnquhe
Manzi
Manzini
Manzezulu
Maphalala
Maphindela
Maphanga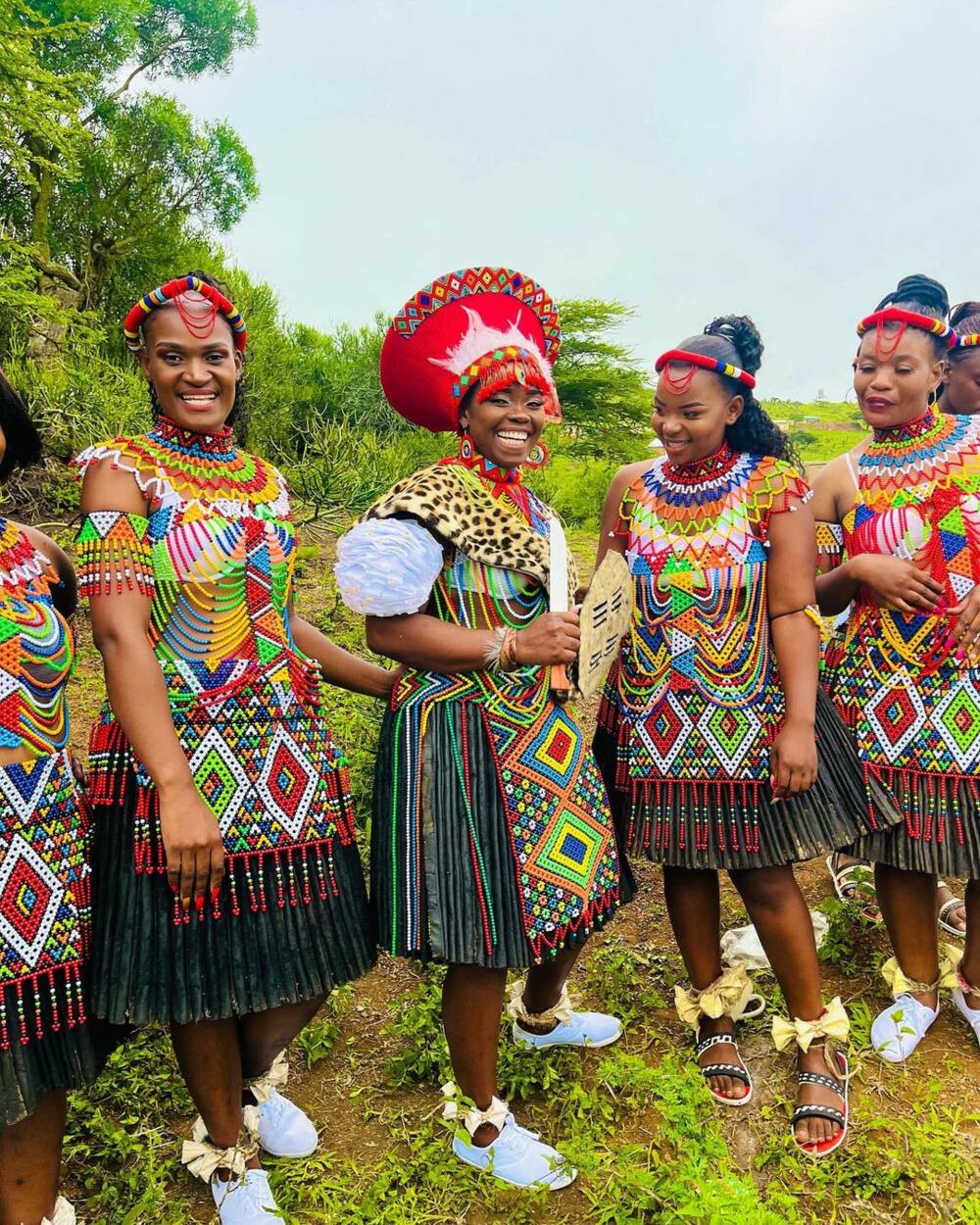 Maphisa
Mapholoba
Maphumulo
Masango
Maseko
Mashaba
Mashasha
Mashinini
Mashimane
Mashiya
Masibekela
Masikane
Masina
Masinga
Masilela
Masondo
Masuku
Mathaba
Mathebela
Mathebula
Mathebula
Mathenjwa
Mathetha
Mathula
Mathunjwa
Mathibela
Mathonsi
Mathwasa
Mavela
Mavundla
Mavuso
Mawanda
Mawewe
Mayeza
Mayise
Mayisela
Mazalankosi
Mazibuko
Mazwi
Mbamali
Magoza
Magolwana
Magononde
Maziya
Mbanjwa
Mbatha
Mbatshazwa
Magujwa
Mbembe
Mbekwa
Mbende
Mbeje
Mbhele
Mbhense
Mbhodwe
Mbhobho
Mbhulangwe
Mbili
Mbokazi
Mboko
Mbonambi
Mbongwa
Mbongwe
Mbotho
Mbonane
Mboyisa
Mbulazi
Mbulaze
Mbuli
Mbungela
Mbunjwa
Mbuyazi
Mbuyisa
Mbuyise
Mcambe
Mcambi
Mcanco
Mcanyana
Mchunu
Mcoyi
Mcwaye
Mcusi
Mdaka
Mdakane
Mdladla
Mdlalose
Mdlanyoka
Mdletshe
Mdlenevu
Mdluli
Mdlumbi
Mdonswa
Mdunge
Mehloluhlaza
Memela
Nenzi
Menziwa
Meyiwa
Mfeka
Mfusi
Mgabhi
Mgabadeli
Mgasela
Mgazi
Mgcaleka
Mgenge
Mgobhozi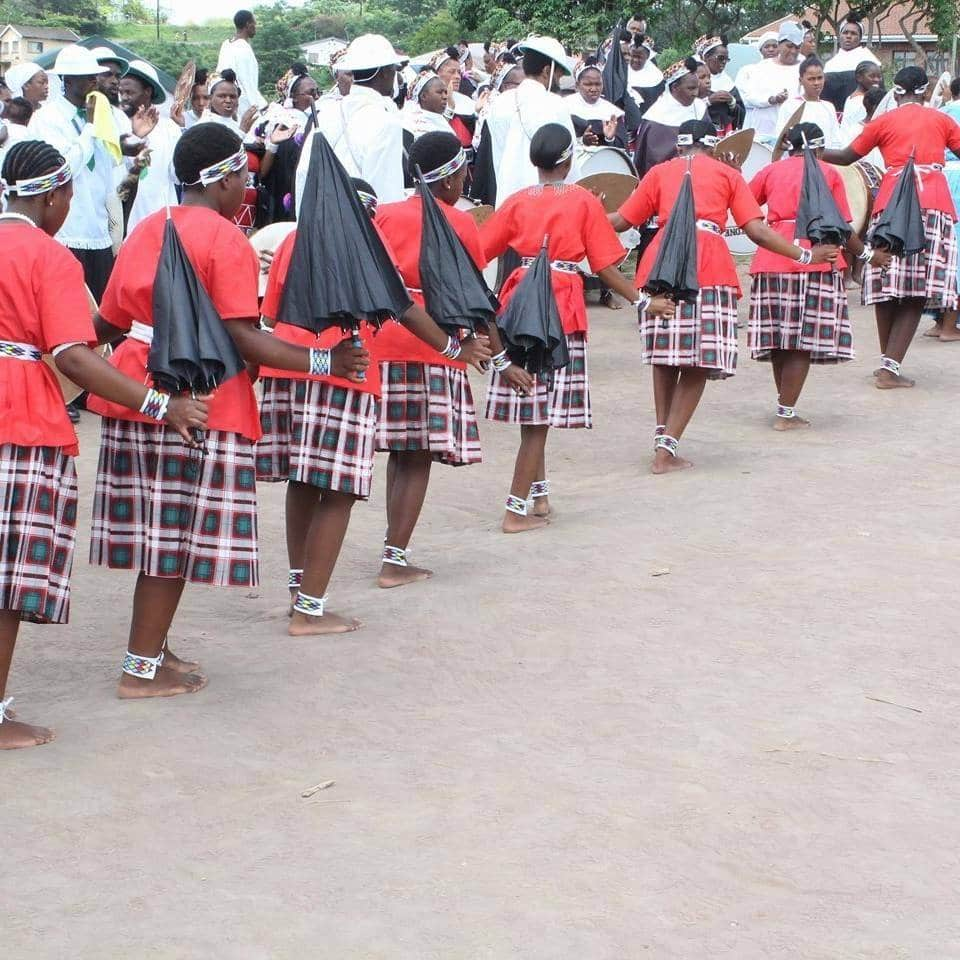 Mgilija
Mhayise
Mhlabandlovu
Mhlambo
Mhlanga
Mhlangu
Mhlanya
Mhlongo
Mhlongwane
Mhlophe
Mhlungu
Mgwaba
Miya
Mjadu
Mjoli
Mjwara
Mkhabela
Mkhandlela
Mkhathini
Mkhatshwa
Mkhithi
Mkhize
Mkhokeleleki
Mkhulisi:
Mkholo
Mkhumbuzi
Mkhungo
Mkhonza
Mkhwananzi
Mlaba
Mlalane
Mlalazi
Mlambo
Mlangatshe
Mlangeni
Mlawula
Mlungisi
Mlungwana
Mlondo
Mlotshwa
Mncube
Mncwabe
Mncwanga
Mngadi
Mngoma
Mngomezulu
Mngwemkhulu
Mngwengwe
Mnguni
Mnikathi
Mnisi
Mnomiya
Mnqayi
Mqungebe
Mnyandu
Mnyoni
Mondise
Motha
Mnangwe
Mntambo
Mntimande
Mtolo
Mntungwa
Mnyamande
Mpangazitha
Mpanza
Mphankomo
Mphahlwa
Mphazima
Mphephethwa
Mphemba
Mpila
Mpikela
Mpofana
Mpungose
Mpumuza
Mpunzana
Mqadi
Msane
Msani
Msamkhulu
Mshazi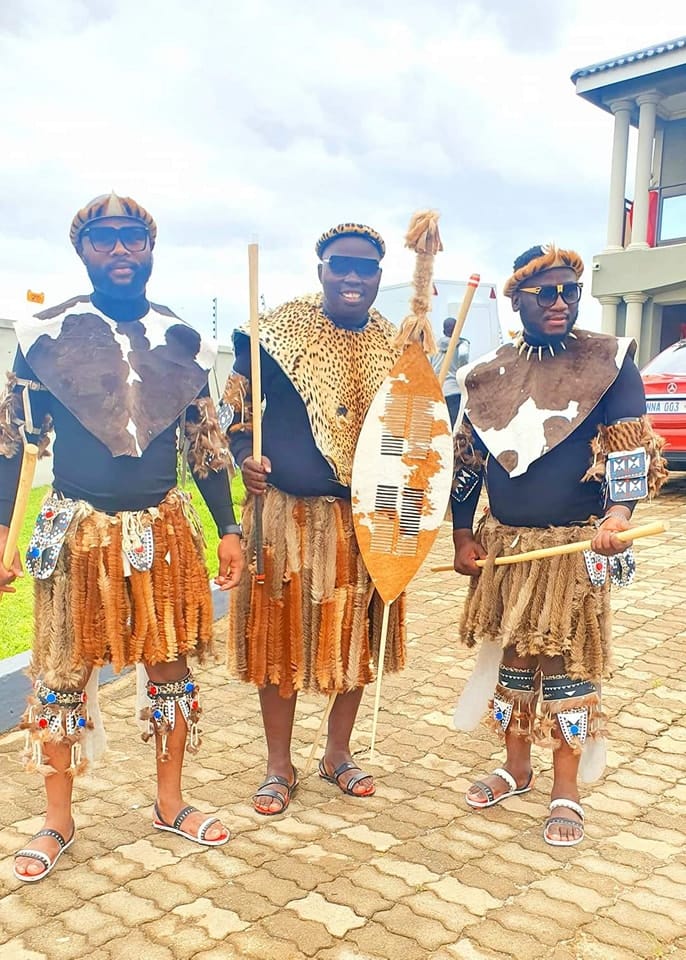 Mshengu
Mshibe
Msibi
Mshikela
Mshikila
Mshiyane
Mseleku
Msimang
Msindazwe
Msokazi
Msomi
Msweli
Msuthu
Mthabela
Mthalane
Mthanti
Mthembu
Mthethwa
Mtimande
Mthimkhulu
Mthinti
Mthiya
Mthiyane
Mthombeni
Mthonti
Mtshali
Mtumaseli
Mtuswa
Musi
Mvelase
Mveni
Mvubu
Mvuyana
Myeza
Mwandla
Mwelase
Myeni
Mzila:
Mzileni:
Mzilankatha
Mzimela
Mzizi
Mzobe
Mzolo
Mzomba
Mzoneli
Mzukase
Mzulwini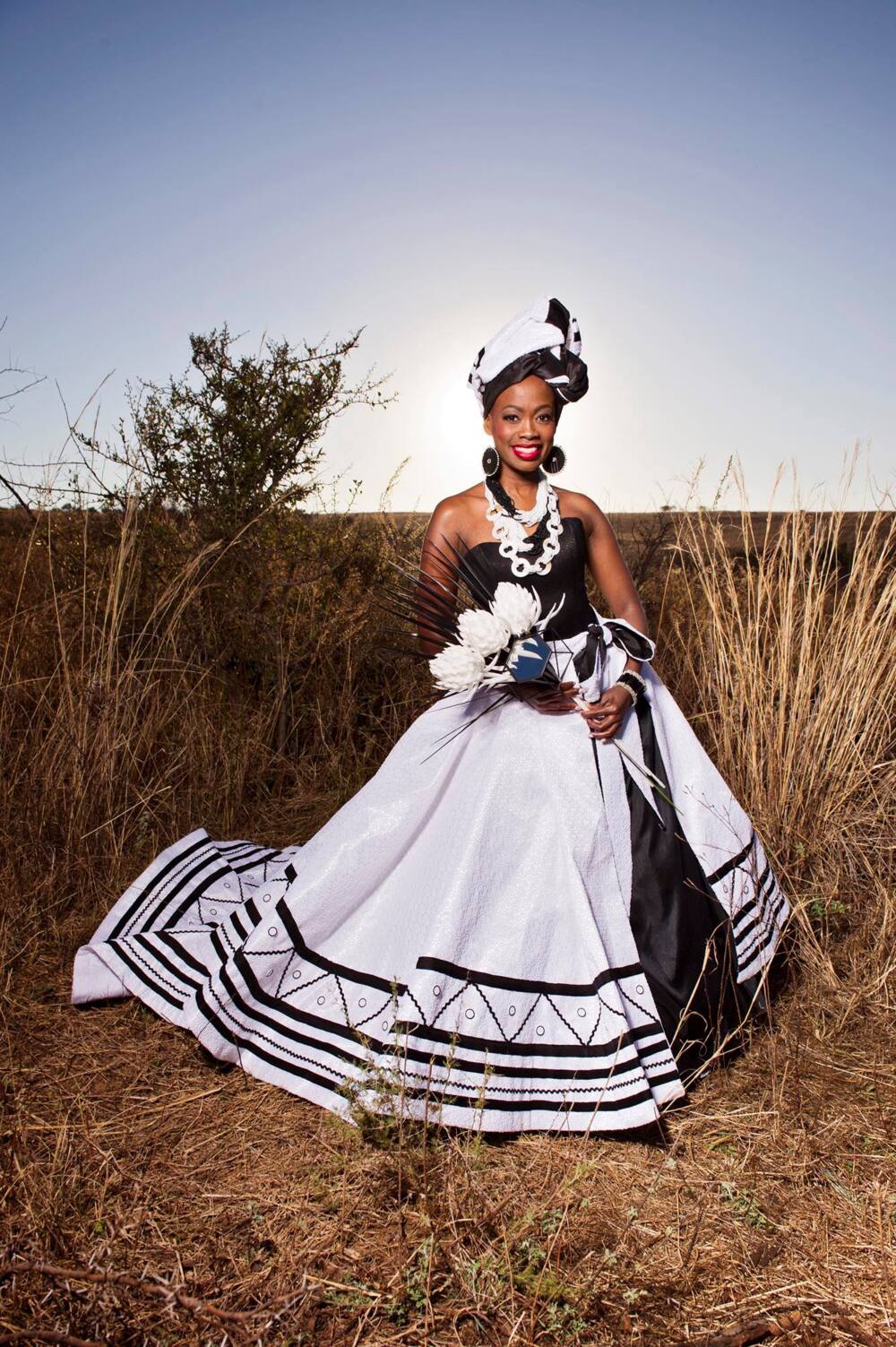 Zulu clan names starting with N
Nala
Nandisa
Ncala
Ncwaba
Ncwane
Ndandali
Ntenga
Ncama
Ngcamane
Ncanana
Ncongwane
Ncube
Ncusi
Ndaba
Ndabandaba
Ndabase
Ndabansele
Ndawo
Njomane
Nkundlande
Ndabezitha
Ndawonde
Ndima
Ndimande
Ndinisa
Ndiyema
Ndlala
Ndlandla
Ndlangamandla
Ndlanzi
Ndlanya
Ndlela
Ndlondlo
Ndosi
Ndlovu
Ndondakusuka
Ndonga
Nduli
Ndwandwe
Nene
Ngazitha
Ngcamu
Ngcemu
Ngcobo
Ngcolosi
Ngema
Ngiba:
Zikhungwini
Ngidi
Ngobese
Ngobisi
Ngomane
Ngonini
Ngotsha
Ngubane
Ngubeni
Ngungunyana
Ngwane
Ngwazi
Ngwenya
Ngwekazi
Nhlabathi
Nhlanhla
Nhlanhlampofu
Nhlane
Nhlapho
Nhleko
Nhlengethwa
Nkala
Nkamzwayo
Njiki
Njinji
Nkabinde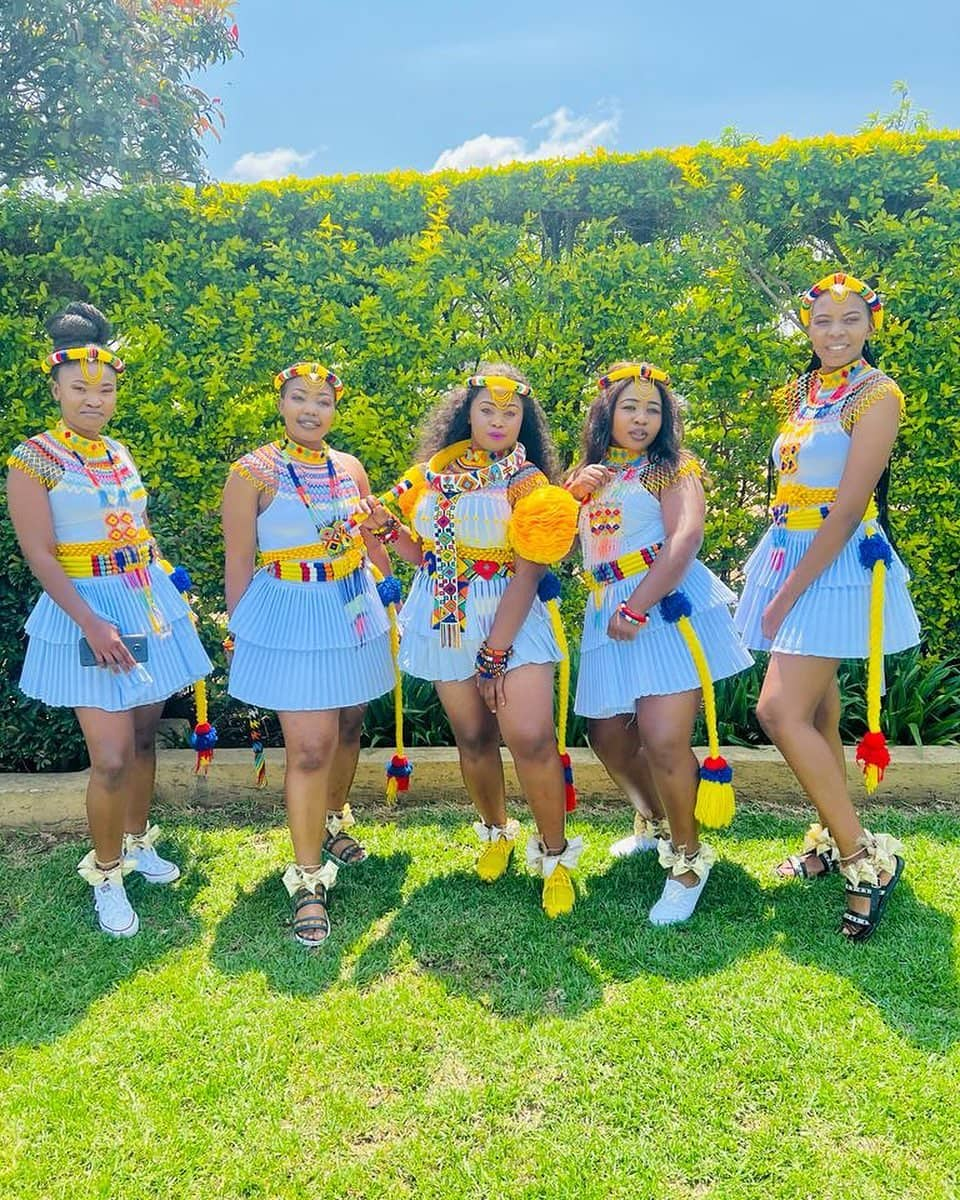 Nkonyeni
Nkosi
Nkumane
Nkomo
Nkomose
Nkomoye
Nkwakha
Nkwali
Nkwaliyenkosi
Nkwanyana
Njapha
Nodanga
Nodlomo
Nogantshi
Nombela
Nombhoco
Nomndayi
Nomvuma
Nondaba
Nondlela
Nonduma
Nongalaza
Nongalo
Nonkosi
Nonkululeko
Nontanda
Nontuli
Nonyana
Nowanqa
Nozulu
Nqumela
Nsele
Nsibande
Nsibanyoni
Nsindane
Nsukuza
Ntaka
Ntanzi
Ntenga
Ntsele
Ntamonde
Ntshangase
Ntshalintshali
Ntshingila
Ntshiza
Ntombela
Ntuli
Nxamalala
Nxasana
Nxele
Nxumalo
Nyazitla
Nyambose
Nyanda
Nyandeni
Nyathi
Nyawo
Nyawokhulu
Nyawose
Nyembe
Nyembezi
Nyide
Nyokayebululu
Nyongwana
Nzama
Nzamela
Nzima
Nzimande
Nzimase
Nzuza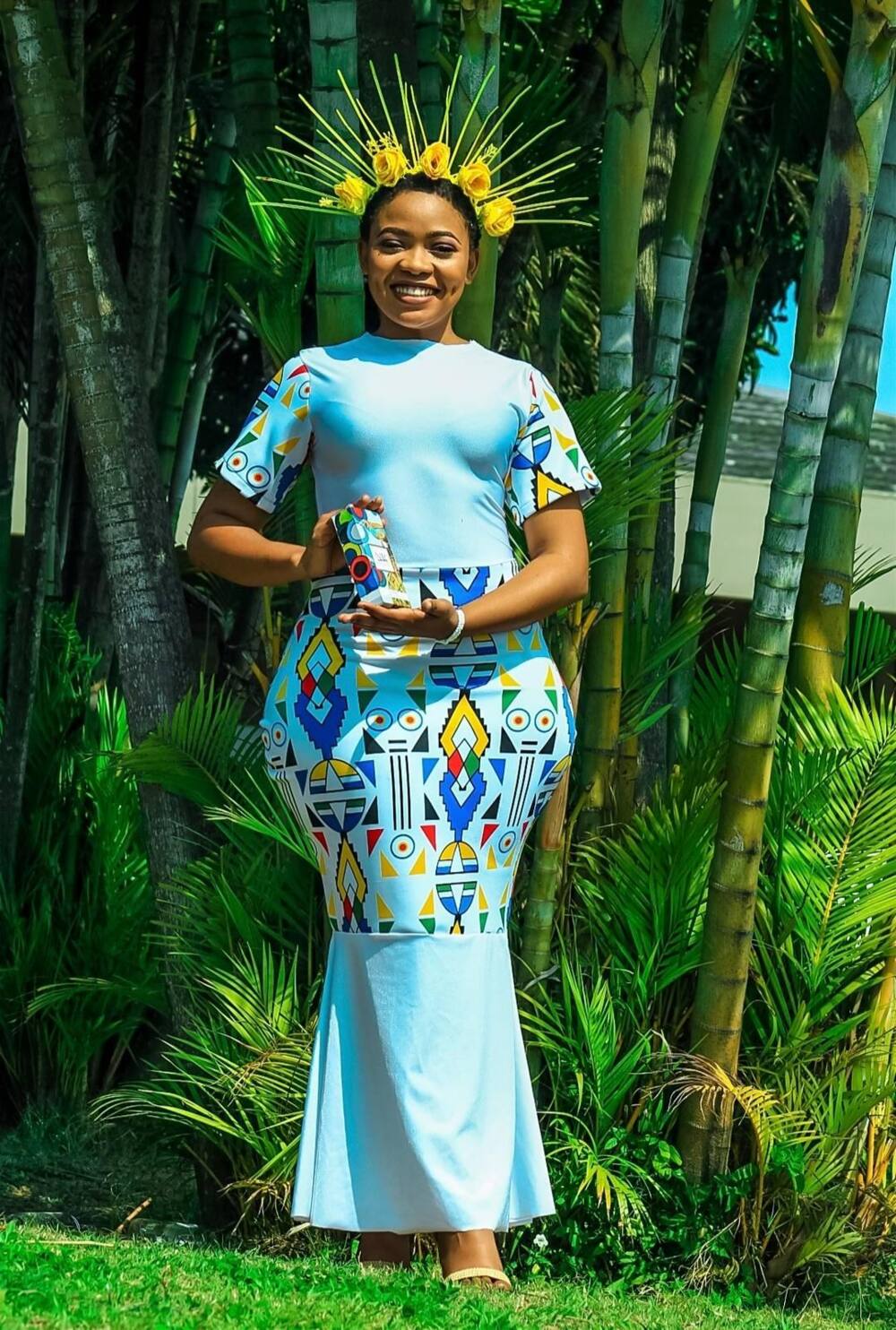 Zulu clan names starting with 0, P, and Q
Onjengenyamazane
Phakathi
Phakathwayo
Phathwayo
Phetha
Phethela
Phewa
Phikela
Phingoshe
Phoseka
Phoswa
Phungula
Phuthini
Qomazitha
Qwabe
Zulu clan names starting with S
Sabela
Sabelo
Sameya
Sangwani
Sangweni
Sembathwa
Sengwayo
Shabane
Shabane
Shabalala
Shabangu
Shamase
Shandu
Shange
Shangase
Shazi
Shengele
Shelembe
Shezi: Dlaba
Shibase
Shinga
Shoba
Shombela
Shoyisa
Shozi
Sibanda
Sibalukhulu
Sibaya
Sibeko
Sibisi
Sibiya
Sigagu
Sigegede
Sibhene
Sibindi
Sijadu
Sikhakhane
Sikhosana
Sikobi
Sikhunyana
Sikwayo
Silangwe
Simelane
Sithenjwa
Sithole
Sithombo
Sithuli
Sitolotolo
Sishangwe
Sishi
Sishiya
Siwele
Siyaya
Siyeshe
Soduba
Sokhela
Sokhulu
Sokhwebula
Somboni
Somfula
Sompisi
Sandanezwe
Sondini
Sondisa
Sontuli
Songiya
Sonqandile
Sothole
Sotobe
Swazi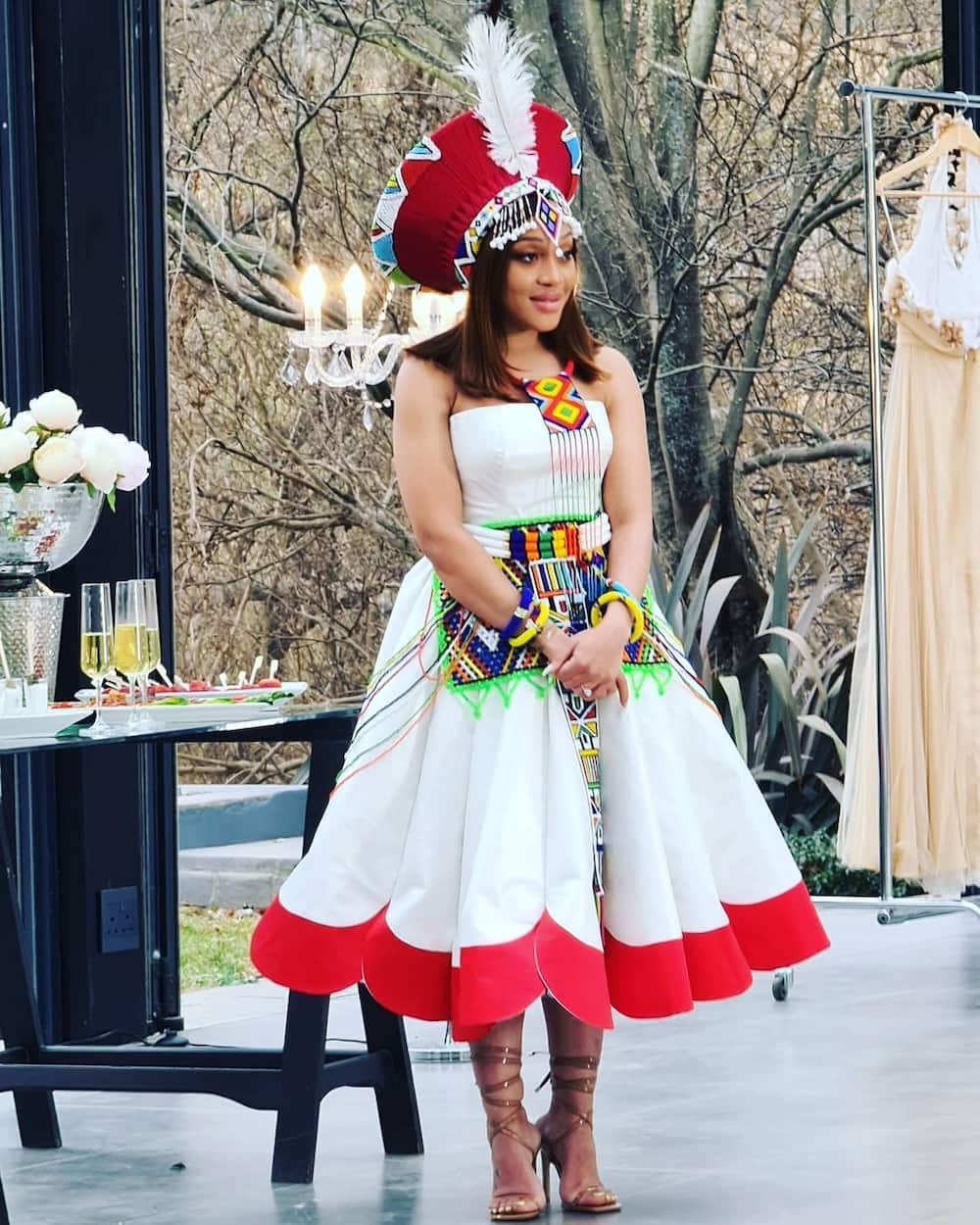 Zulu clan names starting with T and W
Tiba
Thabethe
Thabizolo
Thango
Thabekhulu
Thela
Thembekwayo
Thembela
Thenjwayo
Thobeni
Thole
Thoyana
Tukane
Thuliswayo
Thumbela
Thumbeza
Thusi
Thusini
Thwala
Wanda
Wasendlunkulu
Wela
Weza
Vilakazi
Vumase:Sikhumbane, Mfumu
Zulu clan names starting with V, X, and Y
Vabaza
Vangisa
Vezi
Vumisa
Vundla
Vunisa
Xaba
Xala
Xhakaza
Ximba
Xolo
Xulu
Yengwa
Yengwayo
Yei
Yeyeye
Zulu clan names starting with Z
Zaca
Zakwe
Zama
Zimase
Zimbu
Zamisa
Zibani
Zikhali
Zikhonjwa
Zikode
Zincume
Zindela
Zinomswani
Zimu
Zinyane
Ziqunde
Zitha
Zizi
Zondi
Zondo
Zosongo
Zubane
Zuke
Zulu
Zuma
Zumbisa
Zungu
Zwane
What is Izithakazelo in English?
Izithakazelo is a Zulu tribal praise to the ancestors. For instance:
Izithakazelo Zakwa Khumalo is a praise to Hhumalo's ancestors.
Izithakazelo Zakwa Zulu is a praise to the Zulu ancestors.
Izithakazelo Zakwa Ndlovu is a praise to Ndlovu's ancestors.
Zivela Kanjani Izithakazelo hails Kanjani's ancestors.
What are Zulu names for girls?
Zulu has many beautiful unisex names. Here are some Zulu names for boys and girls
Amahle: The beautiful ones
Andile: A family is growing
Anele: The last born
Ayanda: They augment
Ayize: Let it happen
Kholwa: Believe
Melamina: Carry my name
Melokuhle: One who represents good things
Mpilenhle: Prosperous life
Msizi: Helper
Mthandeni: Love
Nolwazi: The one with knowledge
Owethu: Ours
Sihle: Mercy
Simphiwe: A gift
Siphesihle: Beautiful gift
Thalente: Talented
Unathi: She/he is with us
Ziphozonke: All the gifts
Izithakazelo ZakwaZulu clan names and surnames honor the Zulu people's traditions. These names bind the Zulu people all over the world together. They are a unique sense of identity to them.
READ ALSO: 80+ stylish African traditional wedding dresses guaranteed to turn heads
Briefly.co.za published a collection of modern African wedding dresses. Most African today prefer to do two weddings, a traditional wedding and a religious ceremony. It can be Islamic, Christian, Buddhist, etc.
Discover fashionable customary wedding attires you can wear to a traditional wedding. These clothes combine traditional and modern clothing designs for weddings.
Source: Briefly News