Lady Zamar is a vibrant South African songwriter and singer. She is known for her melodious vocals that she uses in coming up with pop and house genre music. Some of her great hit songs include "My Baby, Charlotte, Love is Blind, Criminal, among many more. She is an incredible music performer with a large fan-base in South Africa and internationally. She made headlines on the internet when her well crafted solo album known as "King Zamar" was certified gold. Read on to know more Lady Zamar and her career.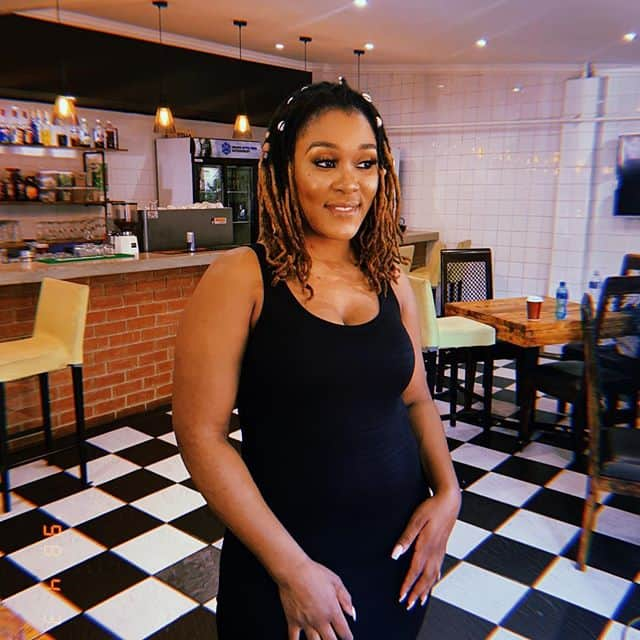 If Lady Zamar voice was "tastable", I guarantee you it would be pure honey! The female house songwriter and vocalist has proven that she is the queen of house music. As a result, she is respected across Africa (motherland) and has international fans that praise her skills and vocal power. This article introduces you to Lady Zamar bio, her childhood life, musical journey, albums, songs, and critical information concerning her relationships.
READ ALSO: Londie London age, real name, instagram, songs boyfriend, and hot photos
Lady Zamar age
Lady Zamar was born as Yamikani Janet Banda. Her loving parents bore the South African queen of pop and house music in the Tembisa Township, East Rand, in the province of Gauteng. As a young child, her parents moved with her to Mamelodi, Tshwane Metropolitan that is located in Pretoria, Gauteng. Her age remains unknown as she has kept this matter confidential.
Family
Even though she insists on being private concerning her parent's names and sibling names, it is essential to know that she is cross cultured. According to her revelation in a SABC interview with Thomas Mlambo, her father is responsible for her name. Her name Banda is from a Malawi language known as Chichewa. She was given her name based on her father's joy during her birth. Did you know that Zamar birth almost coasted her mother's life? That is why her father gave her a Malawi name that means "Praise". He praised God for the successful birth of the current house queen. Her father is half South African and Half Malawi.
Lay Zamar background and career
Lady Zamar shares four different cultures. This makes it hard to decide her ethnicity. According to the YouTube interview, she says that her father and mother belong to double cultures. As a result, her parents had no choice but to communicate through English as they dated. Later on, the parents got married. While Lady Zamar and her siblings were growing up, they communicated in English. As a result, she was quite confused as a child where she stood concerning her ethnicity. On the other hand, the use of English from an early age has greatly helped her in her music career.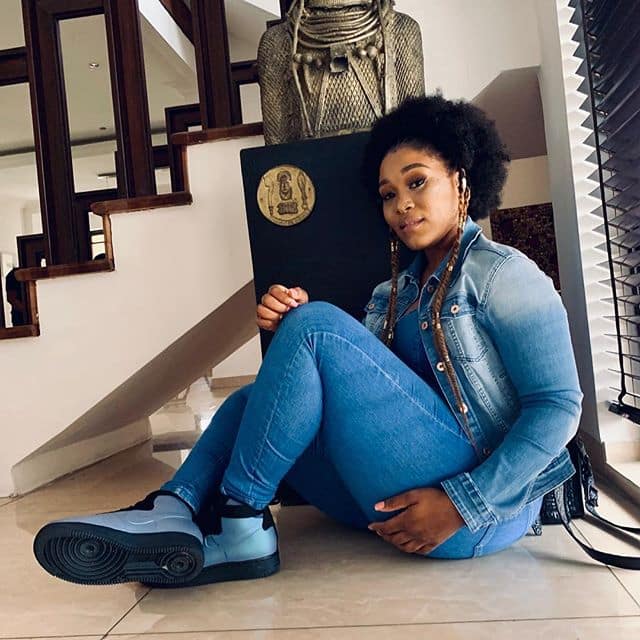 The pop star and house vocalist had developed her love for music at a very tender age. By visiting her YouTube page, it is recorded that she was involved in live singing while she was just six years of age. As a young child, she fancied great musicians such as Tracy Chapman, who was one of her role models in the music industry. As a teenager growing in Pretoria, her love for music was evident for the hip-hop genre. She frequently hooked up with other music enthusiasts in Pretoria where they engaged in musical rhyming and cipher competitions. She also attended various local musical shows and competitions.
Kady Zamar remembers going to Pretoria CBD Church Square where different musicians participated in cipher sessions. Such platforms enabled her to showcase and improve her musical writing, rhyming, and singing skills. Her love for bumping beats and music had her consider herself as a young upcoming hip-hop artist. She even went ahead to give herself her then stage name "Afro Jay." Apart from music, she was active in various high school field sports. She participated in the shot put throwing, netball, and even soccer in primary school.
Talk about beauty with Brains; Lady Zamar is a professional writer. Her creative writing skills have helped her come up with her award-winning music collaboration and her gold solo album. As a teenager, she considered herself to be a predominant poet. She decided to call herself Lady Zamar as she was not sure if her mother would approve her love for music. She says that her mother was such a Christian radical; hence, she had to hide her identity as a secular songwriter and singer.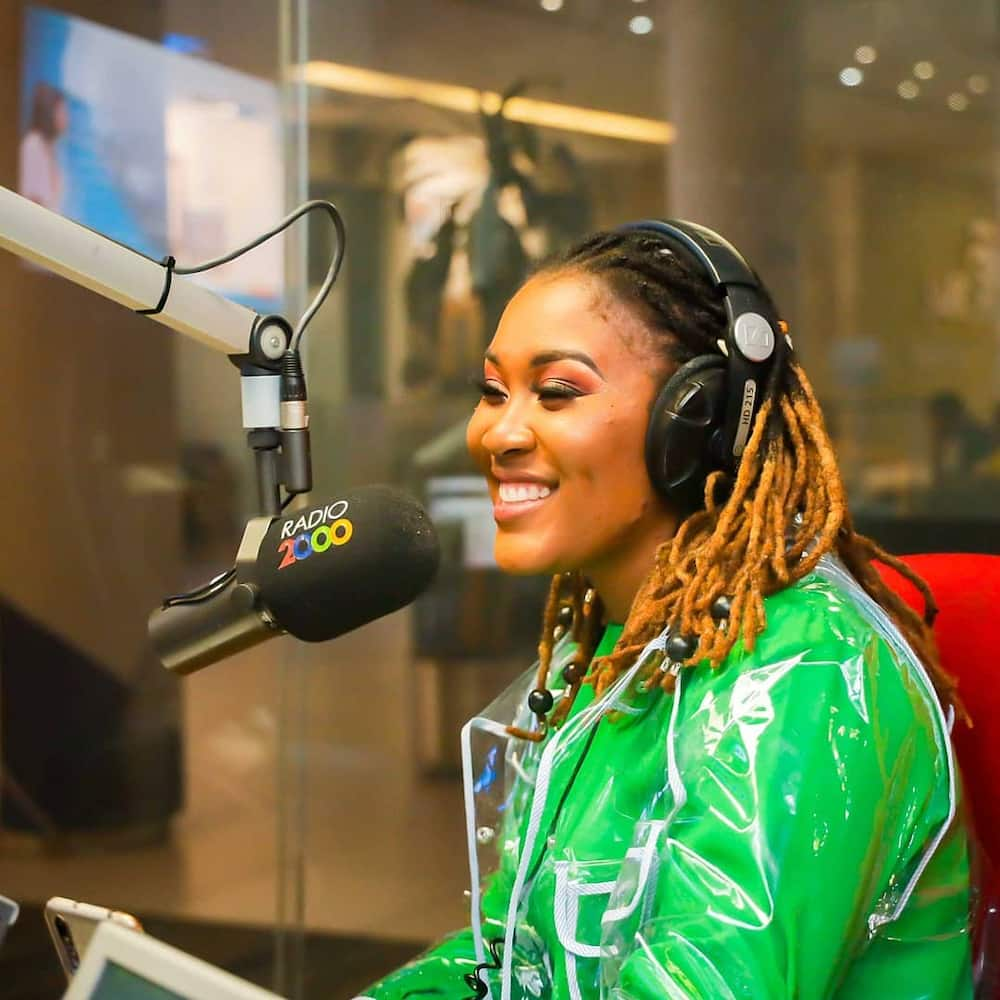 Did you know that Lady Zamar wanted to choose her academic dreams over music? Yes! Lady Zamar confirms that at one point she had a great dilemma between her music and education. As an educated lady, Lady Zamar has always had the passion of becoming a lecturer or a professional teacher. She specifically has a great passion for exploring, learning, and teaching theory in literature. Due to this, she had planned to move from the South African music scene and relocate to Korea.
Why Korea? She says that she had discovered a good university where she would study feminist literature. Her plan also included graduating with honors in literature and being a lecturer in Korean universities. All that changed when she started getting much love for her released musical songs. This song is known as "Run Away", a duet between her and Junior Taurus. As a result, she started believing that music is her life, and hence, she ventured full time into music writing, collaborations, performing shows, and coming up with her album.
Musical Carer album and songs
Two is better than one! Lady Zamar made her debut in the south African musical scene with Junior Taurus. The Duo took over the South African airwaves with their first duet song "Cotton Candy." Currently, the song has over 156,000 YouTube views and yet has no video. Such high views are record-breaking for South African audio album songs.
READ ALSO: 5 Facts about Chris Hani that you have to know
Cotton Candy was released on the 14th October 2015 under the music label Cap City Records. The dance/electronic album consists of a total of 11 songs. Universal Music (Pty) Limited produced the album. Its success earned it two major national nominations. The first was the South African Music Award in the category of Best Dance Album. Secondly, it was nominated for the South African Music Award under the category Best Duo and Best Group of the Year.
Cotton Candy album songs
Magic
Illusion
Remember
8th Wonder
Truly Amazing (featuring DJ Fortee and Chymamusique)
Prayer For Love
Pitori
Mamelodi (Featuring Odyssey 012)
King and Queen
Just a few months after the duos great debut, Lady Zamar came out to the public domain and declared that she was going solo. She started working on her solo album that is called "King Zamar." After two years of hard work and dedication, she released the album under the record label "Universal Music." This was on the 31st of March 2017. The record was certified "Gold" by Recording Industry of South Africa (RiSA) that used to be known as Association of the South African Music Industry (ASAMI).
King Zamar album songs
Love is Blind
Kissing
Sophiatown
Stranger (Featuring Mpumi and Ayanda Jiya)
Collide
El'Diego
Hell No
It's You-Dreaming
Moonlight
Poison
More To Life
My Baby
Bang Bang
Games
The solo album was internationally available through CD purchase and the various digital download platforms. According to Google, over 97 percent of Google users liked the pop album. In 2017, the album got one major award and two nominations. The album bagged the South African music Award under the category Best Dance Album. Its two nominations included South African Music Award under the category Album of the year and South African Music Award under the category Best Female Artist.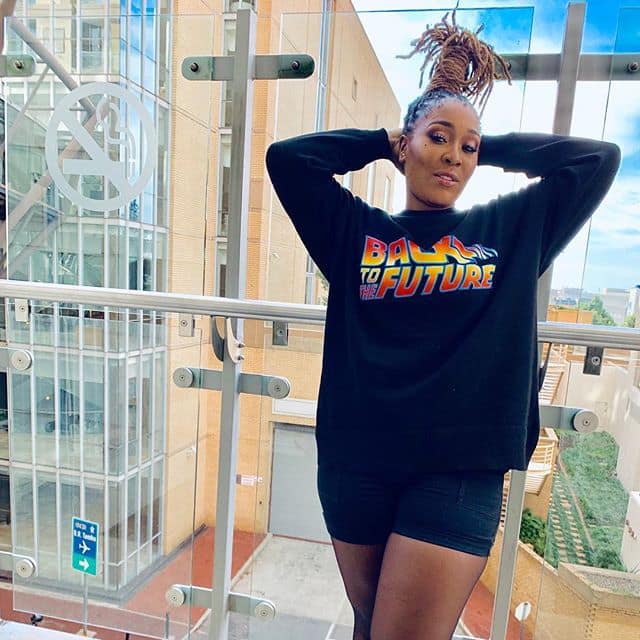 Lady Zamar husband
According to an interview by 947 Joburg host Ayanda MVP (Published on Feb 23, 2018, on YouTube), Lady Zamar confessed that on February she went on a valentines date. This was after coming from a recent breakup. On the other hand, she kept it private on whom she went out with. Currently, she is not married to any known individual. Her life is also quite peaceful as she has not been involved in any relationship drama. She majorly focuses on marketing her music.
Lady Zamar possesses a warm and bubbly nature. She loves laughing, making fun, nature walks and hiking during her free time. She considers herself as a love ambassador. This is based on her music that promotes good vibes in an attempt to unite everyone by music. One of her amazing quotes is "No matter how bad a relationship is or was; there are good moments that we should cherish about our partners." She also adds that "There is good in everyone."
Lady Zamar made her debut with Junior Taurus through her album Cotton Candy. She rose to fame with her major jam Mamelodi back in 2011. The songwriter and vocalist is known as South Africans"King" of house and pop music. This is through her album King Zamar. The South African finest has a great future in the pop and house music industry.
READ ALSO: Sandile Shezi biography: net worth, foundation, wife (girlfriend), house, cars and instagram