The best tattoo artist and tattoo parlours in South Africa
Have you ever stopped to wonder why with all the pain people are still busy searching for the best tattoo artist and tattoo parlours in South Africa? Well, there are many reasons out there, but the majority gets tattooed to display a mark of identification with a group. Some do it for self-expression while others paint their bodies as a reminder of their cultural or spiritual traditions. Would you go for a tattoo? And why? Share what you think in the comments after you watch the pictures below.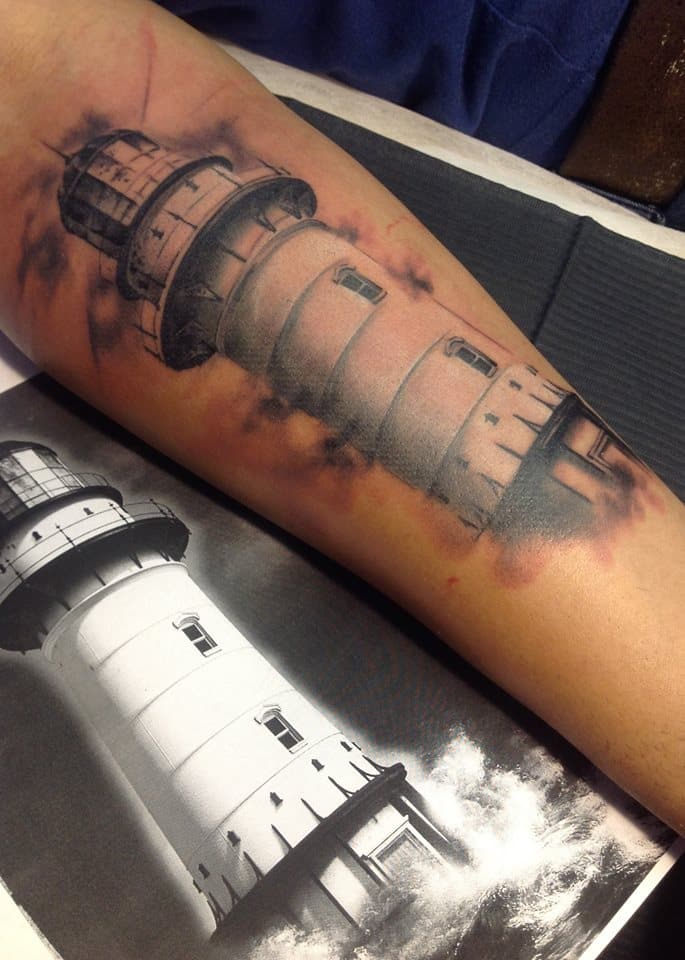 Body art dates back almost 2500 BC during the ancient piercing and tattoo rituals that would generally mark a community's rites of passage. It is an art whose impression has outlived generations at the prevalence of tattoo shops today; one can only resign to the conclusion that body art is here to stay. Here is the list of shops to walk in case you need an African tattoo.
1. Cape Electric Tattoo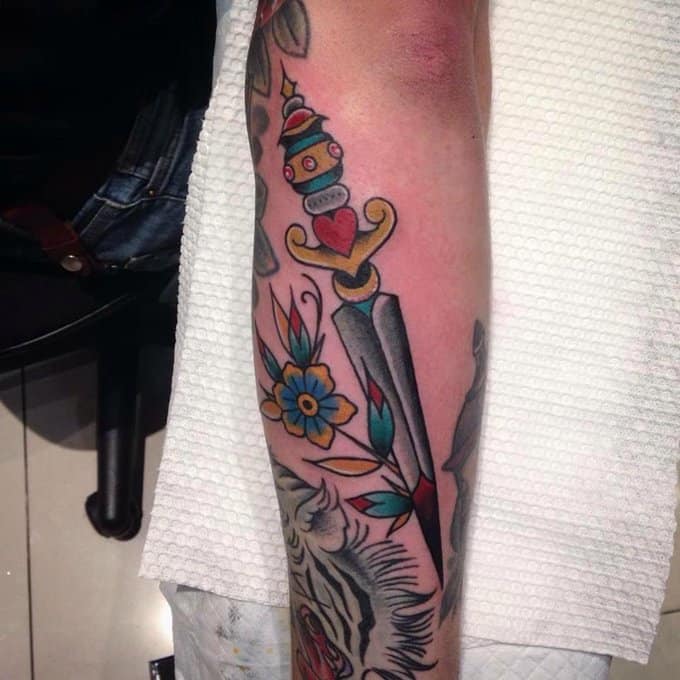 Cape Electric Tattoo opened its doors in 2011, and its members of staff are considered as the top tattoo artists cape town. It was found by Waldo Del Rocca who also runs The South African International Tattoo Convention. Here, you will find four regular artists who specialize in a broad range of tattoos including:
Japanese
Black & Grey
Fine-line
Western Traditional,
All artists have a diary full of appointments, but the general worksheet is structured to accommodate consultations and walk-ins. For a fun-filled and relaxed tattooing experience, CET is the place to be. You would not be faulted to rank this as the best tattoo artist in Cape Town
2. Sleight of Hand Tattoos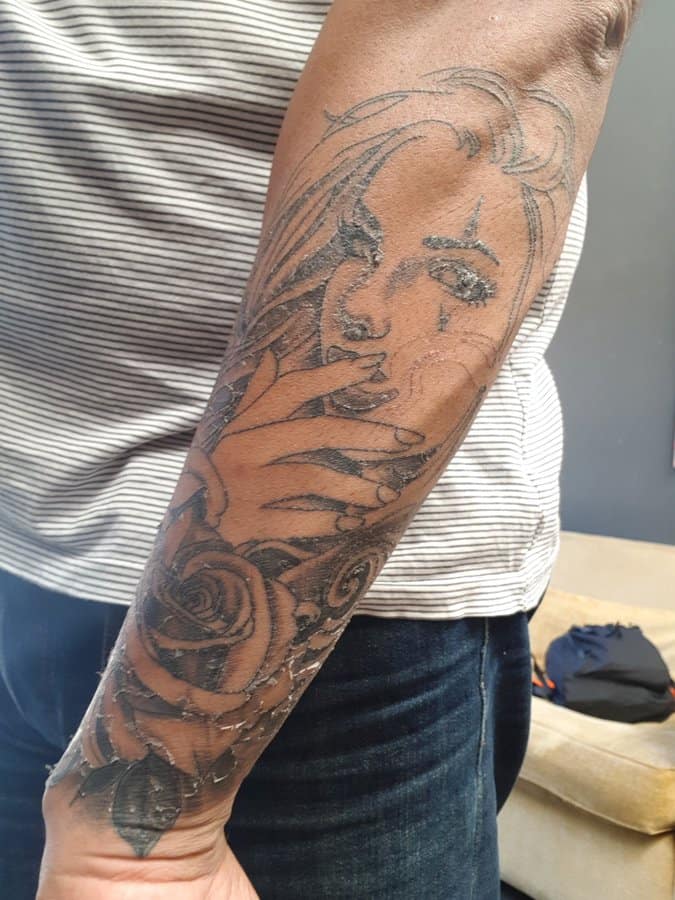 Meet Leigh Soulink, the wandering tattoo artist from Pretoria. He is the founder of Sleight of Hand Tattoos and is well-known for his attention to detail and the delivery of tattoos in black and grey. He gives all his artworks a rather intricate finish, and the sheer display of his talent makes him one of the best tattoo artists in South Africa. Sleight of Hand Tattoos is one of the leading tattoo shops Cape Town.
3. Wildfire Tattoos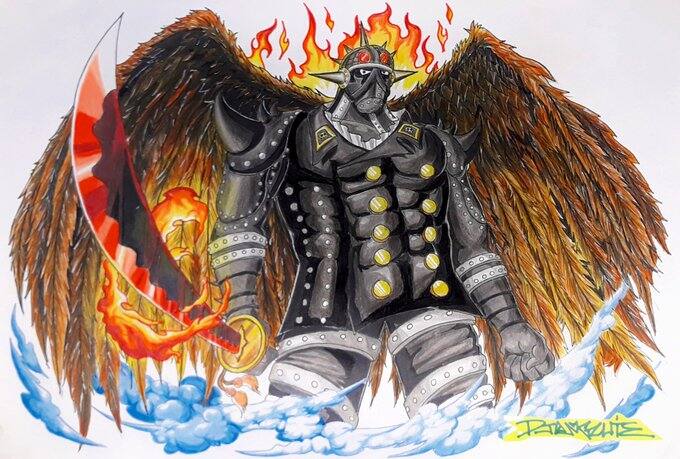 Manuela Gray owns wildfire tattoos and does not disappoint anyone when it comes to inking a Cape Town tattoo. Operating in the busy Long Street, Manuela Gray is internationally recognized because she has tattooed big names including Queen's Roger Taylor. Before discovering her talent in ink, she had a series of stints in dressmaking, technical drawing, painting, and filming. She is not only skilled but also experienced in delicate shading, bold lines, and many other aspects of the art. Her talent also manifests in animals and geometric designs.
4. Baked Ink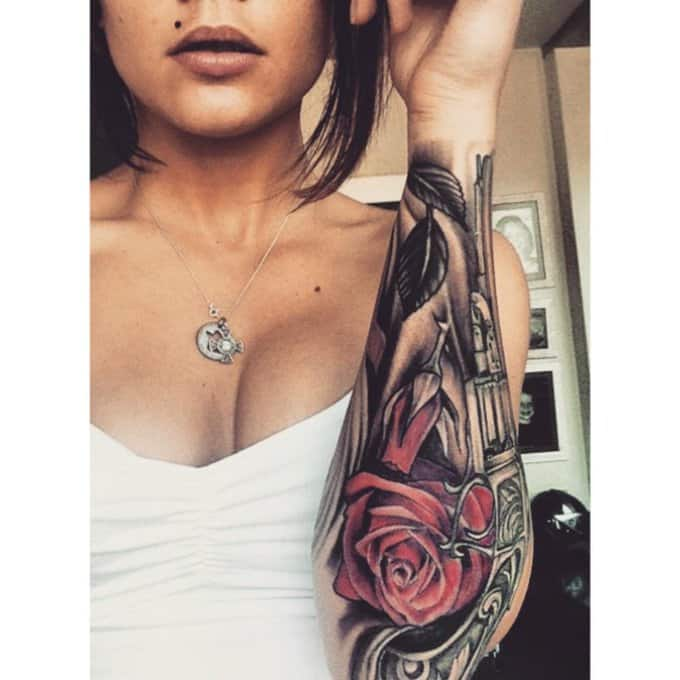 Warren Peterson is a celebrated tattooist with a unique gift that places him in a rather exclusive category. This is mainly because he did not just settle for the talent but went ahead to take a degree in fine arts and graffiti. He is better known for his Yakuza, mural-like style that conveys the message through mythological imagery. The sheer scale of his tattoos calls for a little patience, but the results are always amazing.
5. Zen Ink

Zen Ink is one of the best tattoo parlours, and it is located in Boksburg. A lady owns it by the name Nina Rademeyer, a Chinese native. Unlike most talented tattooists, Nina added a professional angle to her skills by studying human anatomy to get it right. As a free-hand technique expert, she has bagged several prestigious awards for her exceptional good things tattoo. She works alongside her husband Jay- Cee and other experts like Froste and Wade Sadler.
6. Handstyle 7th Street Tattoos and Company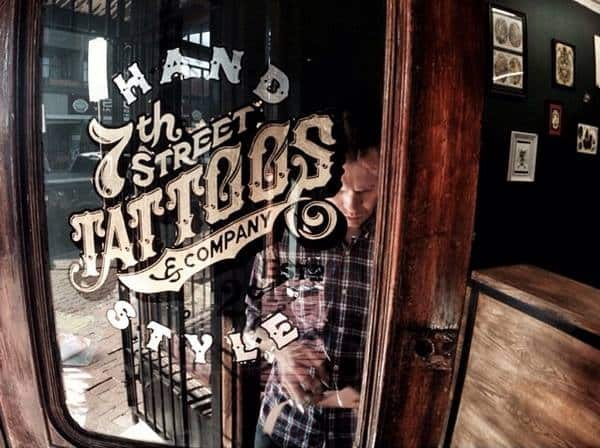 When you read or hear about Handstyle Tattoos, the artists you are talking about are Ruan Hass, Mercia Heystek, Ross Hallam and Taryn Nissen. Operating from the Melville hub, the quad handles tattooing in almost all its forms. This includes the new school, traditional, grey, black, and full color. However, their tattoos have a distinctively masculine element that may leave out some people. Nevertheless, they are still talented enough to handle any design based on an individual's preference. So ladies, do not shy off.
7. Artrageous Tattoos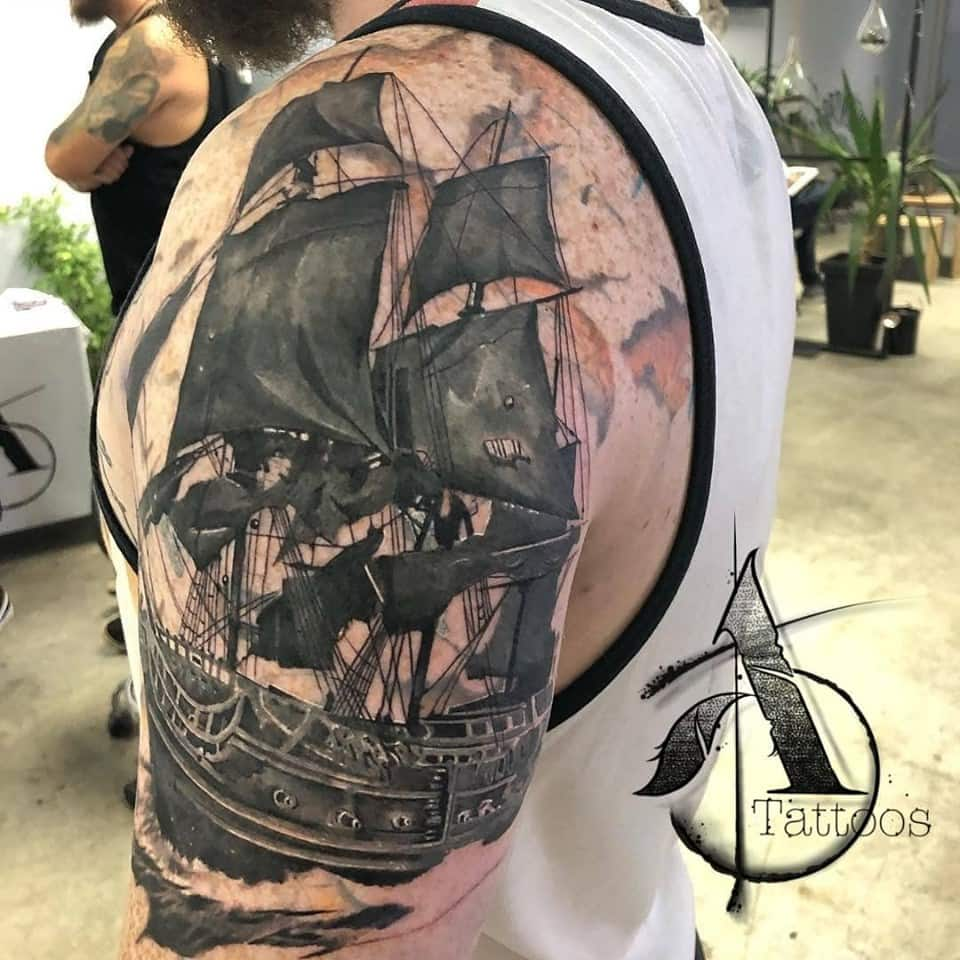 Jo'burg does not have many vegan tattoo parlours, and Artrageous Tattoos happens to be one of the few that are available to ink this unique SA tattoo. The team is led by the very talented Paige Becket, a tattooist with a gift for drawing lively images. Paige's symbols appear more like scanned images than tattoos. She works alongside other talents like Lileen van den Burg, Le-Tanja Moller, and Kyle Beyers. Each of them plays a unique role along the production line. Kyle, for example, takes care of portraits, and he is really good at it, while Moller is the one behind the marvelous black and white pieces.
One thing that really attracts clients to this parlour is the warm and friendly attitude displayed by the team. If you are the type who is not very sure about the exact tattoo design you want, then Paige and crew are the people to visit. They are open to discussion about all the available options that might be suitable for you. Such best business practices arguably rank Paige Becket as the best tattoo artist in South Africa
8. Rising Dragon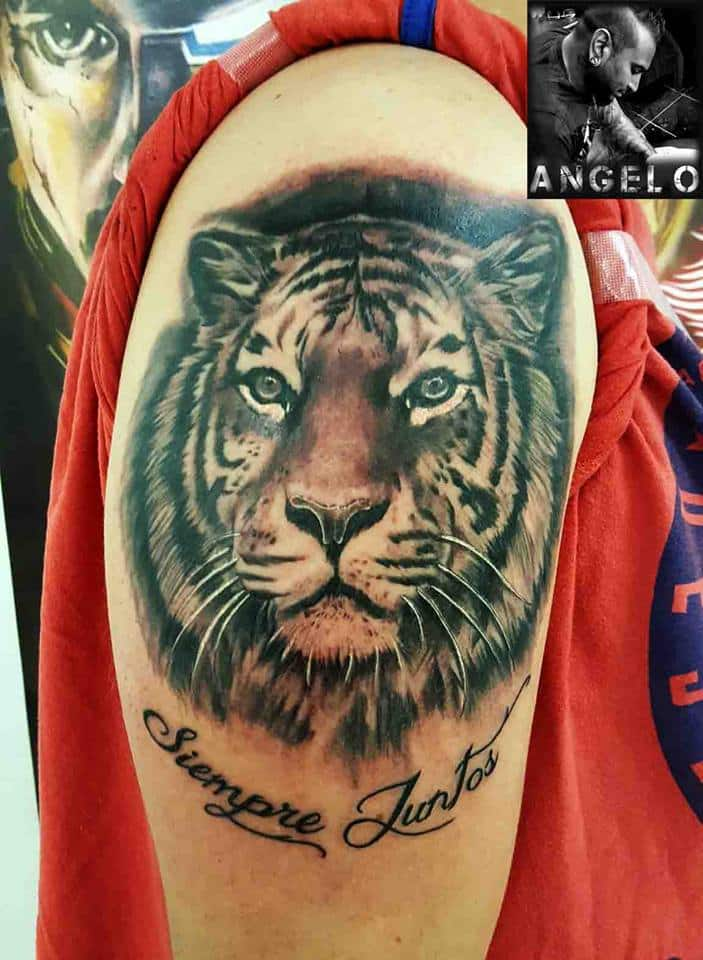 Located in Fourways, Rising Dragon offers a range of tattoo styles, and you will definitely love their bias for realism. The Owner and lead tattooist Angelo Pillay inks out a fantastic grey and black realism that captures images of real-life celebrities. Alongside Angelo are great artists like Peter, Juan Pierre, and Lestat. Excellence is their mark of quality, and they will open initial discussions with clients to ensure that they are comfortable before working on them.
9. Fallen Heroes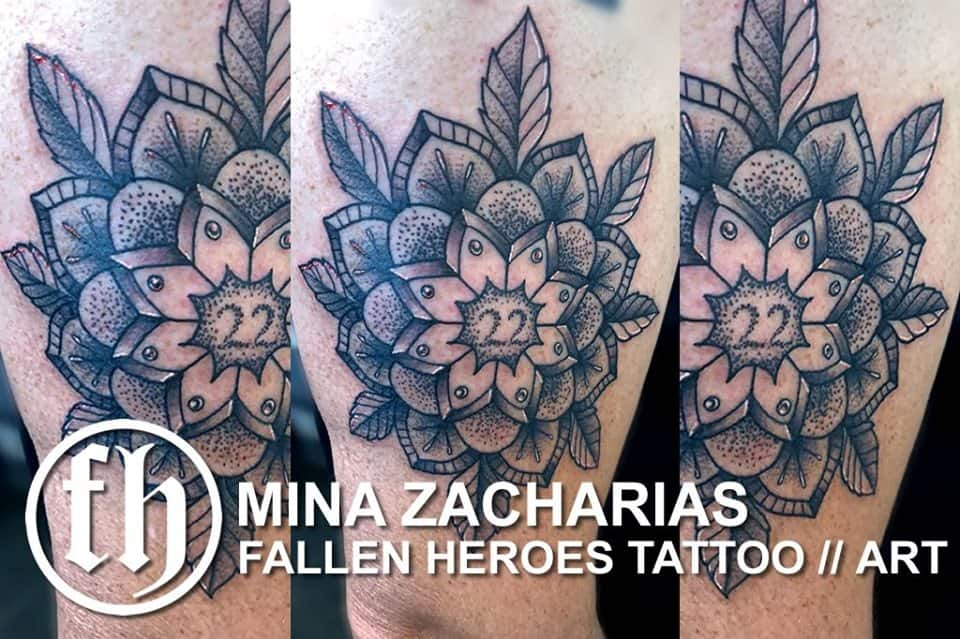 You can find the Fallen Heroes Studio at Parkhurst. The seven artists working here have mastered the art like the back of their hand and hence render exceptional services. Google and social media reviews are full of praise for their dedication and remarkable service delivery. Look at this one for example:
Chad Shubane wrote:
Pristine is the first word to come to mind when describing this place. The people are perfect, and the work is stellar, and if you have something negative to say, then you are the problem, and you need to be honest with yourself. Thank you
These guys had ventured into art long before embracing ink, and this background made them sharp enough to actualize any idea within the client's wishes. Their Illustrative specialist, Lauren Peachfish, has an awe-inspiring and likable sketching style.
10. Ethel Laka JHB

Ethel Laka spent about nine years hopping from one studio to the next as she picked up more skills to perfect her art. She finally opened her own shop in the cool Jo'burg Maboneng, and it has been a good beginning. Ethel's studio is heavily booked, and before serving any client, she first invites them for dialogues regarding the proposed tattoo to verify the rationale behind the design. She has a solid reputation for her skillful work in portraiture, flora, and fauna.
The list of tattoo artists and tattoo parlours is much longer but these are the best ones to contact in case you need a South African tattoo. To get sorted, feel free to walk in a tattoo parlour cape town or use any other shop around the country. You can also book an appointment online or via a phone call. Other artists like Shelby South Africa usually do an equally excellent job although we have just mentioned them in passing.
READ ALSO
2 Graduates wow the internet with their beauty: "Be my wifey"
SA women's #WigOnWigOffChallenge has men loving their natural hair
Best tribal tattoos for men and women 2019
Source: Briefly News