Pay fines online fast and securely: top ways to do this
Online payments are increasingly becoming a necessity in our fast-paced economic environment. Gone are the days when cash was the only option of settling bills after spending hours on endless queues. Online payments are not only secure but also a convenient way of meeting your financial obligations regardless of the location and time. Whether it is a traffic fine or any other bill, you can always pay fines online without availing oneself at the counter.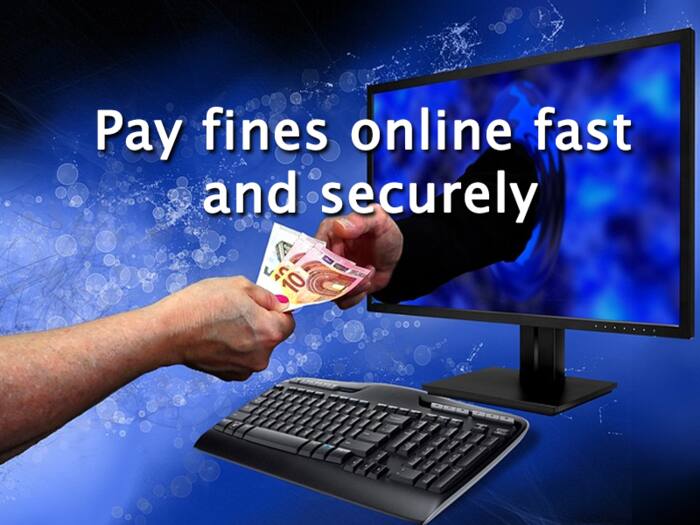 Can you pay fines online? If you have been experiencing difficulties clearing your bills, then it is time you upgraded your game. It is becoming almost impossible to keep track of all bills and reserve enough time to settle them all through cash payments. It is for this reason that online payments have become preferable in our era. There are several portals through which South Africans can settle their dues with simple clicks.
Where to pay traffic fines
Where can I pay traffic fines South Africa? Bills are highly stressing if you do not know how to settle them the smart way. Traffic charges are inevitable; one of the reasons why we all complain as soon as we receive them through the post. Paying your traffic fines online is one of the latest developments that have taken the South African transport sector by storm. It is time you learned how to pay traffic fines online to get rid of those speeding tickets fast.
Pay fines online South Africa
Several platforms have been unveiled to help drivers with their bills the quick way. Some of the leading sites in our list come handy with an elaborate guide on how to pay traffic fines online without leaving your home.
1. ViewFines.net portal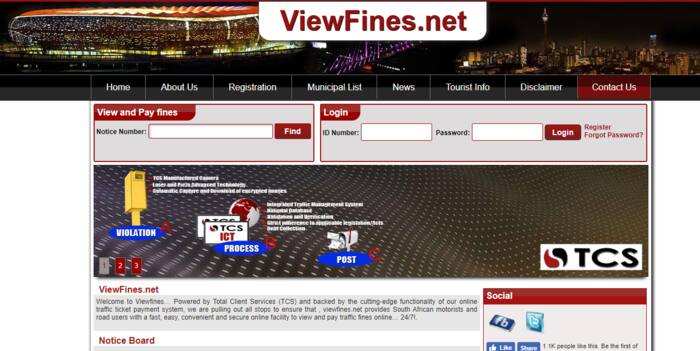 Viewfines is a powerful 24-7 online payment system that is reliably functional with fast, secure, and easy payment tools. The system seeks to lower the burden experienced by motorists in viewing and settling due charges.
Viewfines is a free public service provider that collaborates with local municipalities in providing secure access to all documented offences.
2. PayCity portal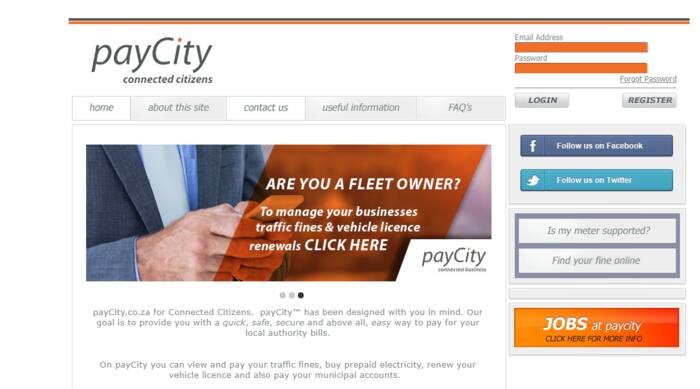 You can now view and pay your speeding offences and tickets with PayCity using your South African Identity Number (SAID) as your access. The system lets you view all your infringement details, including the time when the offence was registered. It is even more interesting that you can view the picture of your car as at the point when the offence was recorded.
3. Pocit portal
South African drivers can now clear their bills through Pocit mobile phone payment system. The convenience comes at a time when motorists are experiencing difficulties in settling their dues. Pocit runs collaboratively with Pay Fine, which is one of the most popular online traffic fine payment portals.
4. Pay My Fines portal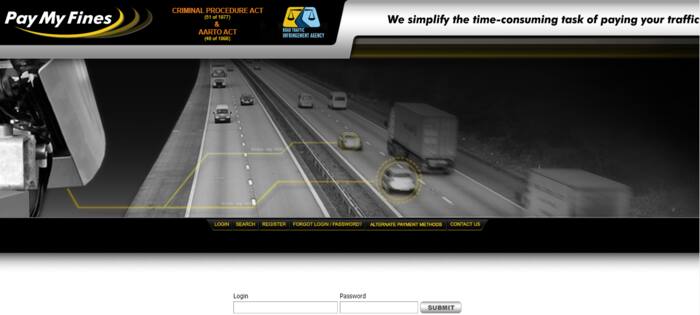 Pay My Fines online is a broadly used phrase among motorists that find the system a convenient way to free them from pending charges. You can easily navigate through the site, view offenses, and pay fines once you have registered with Paymyfines portal.
5. Internet Banking portals
Some South African banks have unveiled secure fine payment alternatives through their internet banking services. Proceed to your internet banking page depending on your banking institution and pay off those bills online at your convenience.
Requirements to pay your dues
Online payment: A notice number with 16 digits
Offline payment: An original receipt
Where can I find out if I have outstanding fines?
It is now possible to check the city of Cape Town traffic fines and settle them without making time-consuming calls or making trips to their departmental offices. Such is the case with several other cities across the country where traffic violations are an issue.
Besides the post, you can proceed to any of the portals provided to check your traffic penalty arrears indicated alongside your offences and ID number for identification.
Possible traffic fines to pay online
There are two types of traffic charges
i. Section 56 Notice
The section describes dues imposed by a traffic officer for speeding and other related traffic violations. The driver or any other involved party should pay ahead of the due date.
ii. Section 341 Notice
These charges are posted to motorists in their absence once caught on camera. Possible offences under the section include illegal parking and expired license. While these types of offenses do not have specified payable dates, failure to settle them will attract court notices and you will later be summoned by the department of traffic South Africa.
What if I do not pay my traffic fine?
What happens if you do not pay your traffic fines in South Africa? Failure to settle your traffic tickets will prompt legal actions against you that may include the issuance of the warrant of arrest.
Do I have to pay a traffic fine on the spot?
Motorists should understand that it is illegal to pay on the spot because no traffic officer is authorized to collect dues from drivers. Equally, the law does not insist on prompt payment. Note that police officers cannot compel you to pay bills, but in some cases, you may have to pay then and there. An example of cash payment points for traffic offences are roadblocks suited with a cash facility; even then, you must insist on a formal receipt to confirm payments.
Where can I pay my fines offline?
Besides online payment, you can also pay your fines offline, especially when you are contesting the offences or need help with the online payment option.
Spar
Lewis
Boxer
Pick n Pay
Shoprite Checkers
Engen Quickshops
Some Woolworths Stores
Absa – You can pay at the ATM of cashier using your original penalty receipt
South African Post Office (SAPO) – Present your original penalty receipt alongside due cash for clearance.
What if I cannot afford my traffic fine?
It is the obligation of motorists to pursue the traffic department for a flexible payment schedule in the event they are unable to pay the lump sum. One of the most typical options is a monthly payment agreement.
Traffic offences are rampant and often attract hefty charges for reckless motorists. New drivers frequently fall prey to these fines, which come with strict due dates. Interestingly, you can now access, view, and pay off these fines from the palm of your hands. South Africa has fully embraced the pay fines online alternative not only for convenience but also for reliability.
DISCLAIMER: This article is intended for general informational purposes only and does not address individual circumstances. It is not a substitute for professional advice or help and should not be relied on to make decisions of any kind. Any action you take upon the information presented in this article is strictly at your own risk and responsibility!
Source: Briefly.co.za