Jannie Mouton is a South African billionaire and businessman. He is very popular as he is the founder and chairman of the PSG Group, a listed investment holding firm. Jannie Mouton is also known as Buddha Buffet. PSG normally has interests in financial services, banking, private equity, education, and agriculture. It is worth noting that both of his sons usually serve on PSG Group's board and his son Piet Mouton is the CEO.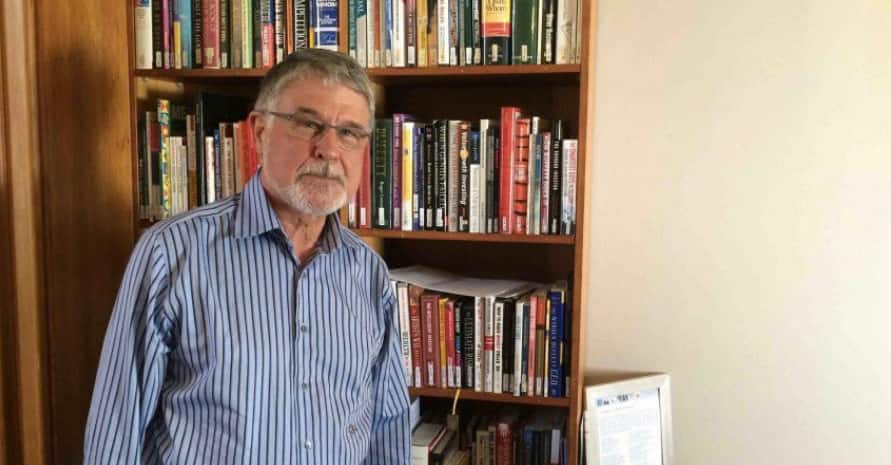 Here are the vital details that you should know about Jannie Mouton. These include his full name, age, year of birth, education, marital status, as well as profession.
Jannie Mouton profile summary
Full name: Jannie Mouton
Nicknames: Buddha Buffet
Year of birth: 1946
Birthplace: Carnarvon, South Africa
Age: 73 years
Education: Bachelor's degree from Stellenbosch University
Profession: Businessman
Marital status: Widowed
Source of Wealth: Financial services, self-made
Jannie Mouton bio
You will note that Jannie Mouton wife died in 2004. However, he went ahead and remarried. He married his second wife, Deidre Mouton, and they both have two sons and a daughter. Currently, Jannie normally lives in Stellenbosch, South Africa. It is worth noting that his son, Piet, is currently the CEO of PSG Group. His eldest son, Jan, usually manages the PSG Flexible Fund. Jan is also a non-executive director of PSG.
Jannie Mouton's career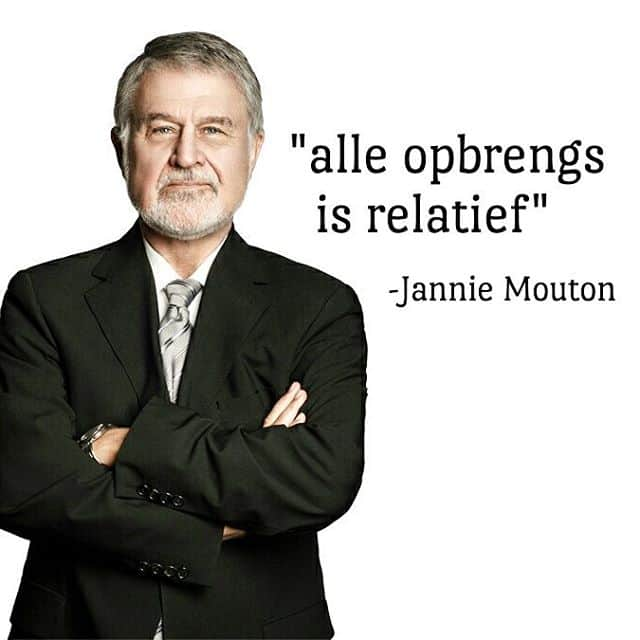 Jannie started his career when he was 22 years. He worked as an articled clerk at PWC Stellenbosch. He actually qualified as a chartered accountant in 1973. Mouton was later fired as a managing partner by stockbrokers Senekal, Mouton & Kitshoff, a firm that he co-founded. Jannie Mouton was fired a few months close to his 50th birthday. This was in August 1995, and he said that he was forced to re-assess his life.
He lost his friends. He even lost his confidence in life. It was a redefining moment in his life. His life ultimately changed on that day. However, this did not stop him from realizing his dreams. He noted that his future is in his hands. He had to move on with life. The aftermath of that was the birth of what is today known as the PSG Group. This is one of South Africa's most successful investment companies.
READ ALSO: Melody Molale age, husband, blog, Instagram and contact details
PSG normally has stakes in Capitec Bank, Pioneer Foods and Distell and so on. There are many opportunities that the PSG team is currently working on. Mouton still plans to go to the office every day as he enjoys seeing his employees work both hard and smart.
Jannie's book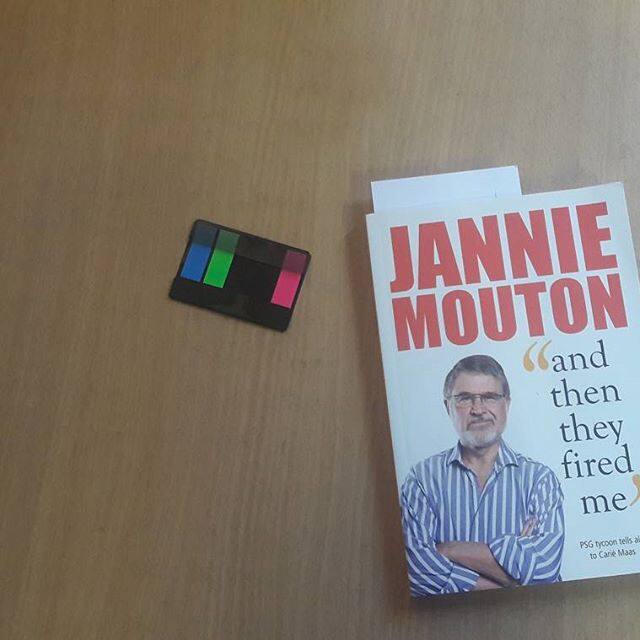 It is important to note that Jannie Mouton is one of South Africa's greatest success stories. This businessman started PSG from scratch after getting fired at the age of 48 years. It actually turned into a triumphant success in 15 years. As we speak, PSG has interests in companies with a market capitalization of R61 billion. Mouton has a soft heart and a passion for poetry.
Mouton has a soft heart and a passion for poetry. One of his characteristics is that he is outspoken and not scared of controversy. In his book, Jannie Mouton spills the beans on what took place up to the point of being fired. He talks openly about what went behind the scenes, such as the Pioneer Foods cartel saga. With his typical honesty and humor, he freely shares his business and investment advice. Jannie is known for not subscribing to fear. He believes in winning all the time. His book is entitled 'And then they fired me'.
Jannie Mouton net worth
According to Forbes Real Time Ranking, Jannie has a net worth of $1.06 billion. He is a self-made billionaire who started the PSG group. Jannie Mouton house is located in Stellenbosch, South Africa.
Jannie Mouton Foundation
This businessman started Jannie Mouton Foundation in 2017. This foundation usually engages in developmental activities and fund non-profit organizations that facilitate positive societal change. Jannie aims at spending more than $6 million each year on various charitable activities in South Africa. He started this foundation with the aim of helping the locals of South Africa. Starting this foundation was a part of his bigger dream.
This is the reason why he philanthropically started Jannie Mouton Foundation. This businessman has a huge dream of increasing the foundation by donating more and more of his PSG shares to it.
Does Mouton have dementia?
Jannie Mouton issued a statement in 2018 indicating that he was diagnosed with an early form of dementia. He developed dementia last year. He did not say whether he would resign from his position, but he actually indicated that he would if doctors would recommend it. It would still be a good move if the PSG board members thought it best. This businessman made his medical diagnosis public as he believes in being honest with others.
The good news is that he has a good team of physicians who are helping him manage and limit the symptoms of his illness. This team also communicates directly with Patrick Burton, who is the lead independent director of the PSG Group board. This way, the right decisions are usually made at the right time.
What lessons can we learn from Jannie mouton?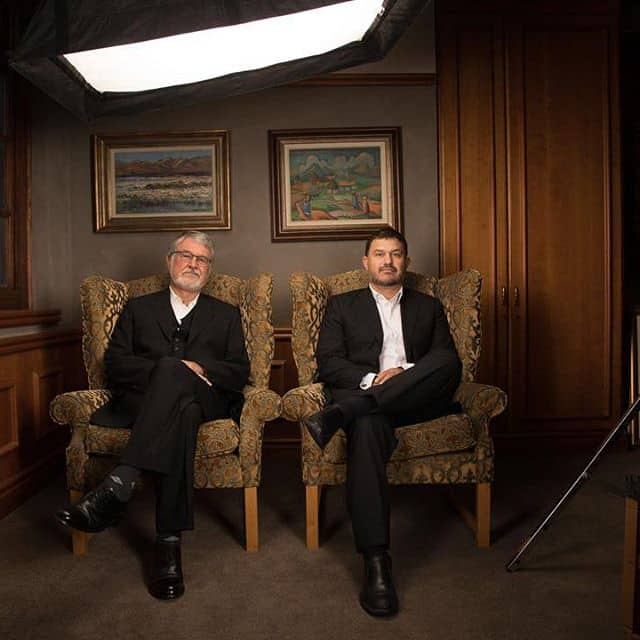 Here are a few lessons one can learn from this entrepreneur.
1. Never give up
Despite being fired from where Mouton worked, he did not give up. He did not look back. He rather chose to move on in life. It was actually one of the best things that happened to his life. It forced him to start once again. He eventually became a renowned billionaire in South Africa.
2. Invest in books
After he was fired on 5th August 1995, he chose to study and read stories about successful people such as Warren Buffett. Business books opened up his mind and this made him gain more insights on how to start the PSG group.
3. Measure your performance
You will note that his company normally uses an index of the total return of shareholders. Over the last 20 years, his company has generated an annual compound growth in earnings of 50.8% a year. Measuring this progress helps in making important managerial decisions that can affect the company one way or another.
4. Communicate effectively
If you have a company out there, you should nurture the culture of good communication. Being honest and transparent can make your clients and investors believe in you and thereby invest more in your company.
5. Understand your market
Understanding your market can help you become more successful in business. There are moments when you should not raise capital and there are times when you should. This eventually helps you make the right decisions.
It is true to say that Jannie Mouton has a long history. Although his life has had issues in the past, he still emerged victorious. He was fired when he least expected, but that did not stop him from pursuing his dream. He went ahead and started the famous PSG group.
READ ALSO: Gerda Steyn age, measurements, family, comrades race, awards, and Instagram