How to make juicy Alfredo pasta that melts in your mouth
Alfredo pasta is a simple dish to prepare even at a professional level of quality. Any amateur chef can get in the kitchen with this Alfredo pasta recipe and get a fantastic final product that melts in your mouth.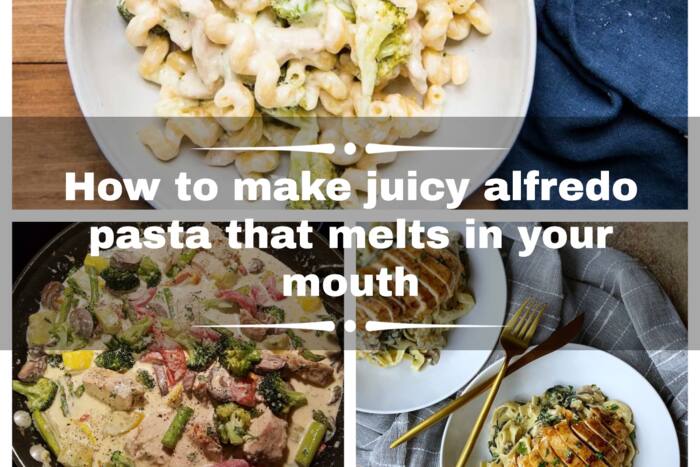 Alfredo pasta is regarded as a dish that requires not much time to prepare and is delicious. Try to cook this simple cheesy Alfredo pasta recipe and realize how tasty your meal can be.
Is Alfredo sauce Italian?
While there are many Italian sauces similar to it, the dish name "Alfredo sauce" is almost entirely absent in Italy. They go under "al burro" meaning "with butter."
The origin of Alfredo sauce is unknown, but some trace it back to a Roman chef named Alfredo di Lelio who was popular among the tourists from North America. In 1914, he named a cheese and butter linguine after himself and served it to Douglas Fairbanks and Mary Pickford, two Hollywood actors on their honeymoon in Rome. The couple popularised the Alfredo pasta recipe under this name when they returned home.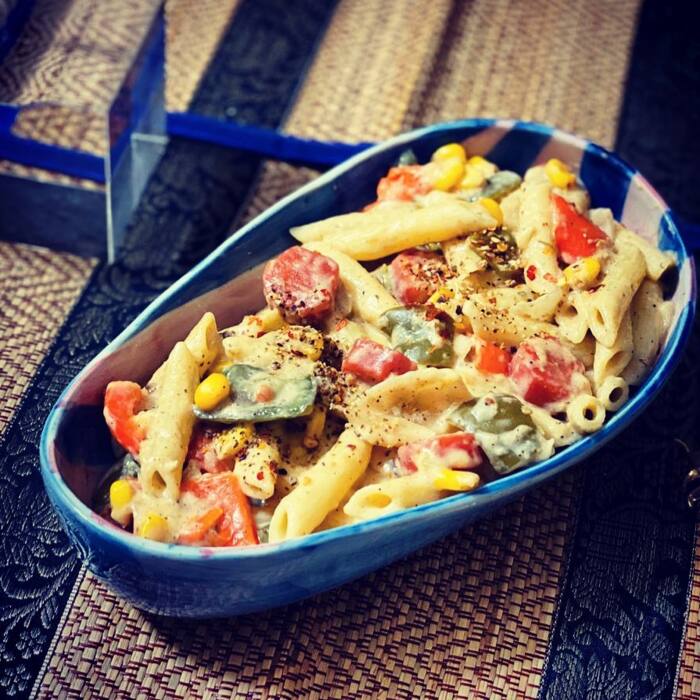 Is Alfredo a pasta?
Alfredo or al burro refers to the sauce used in the dish. The type of pasta used makes up the first part of the dish name e.g. fettuccine Alfredo.
What kind of pasta goes in Alfredo?
Pasta comes in hundreds of different shapes and types. Although they cook and taste the same, they pick up/stick to sauces differently which is where the distinctions stand out the most.
For Alfredo, fettuccine pasta is recommended. It comes in long, straight, flat strands. It is featured in protein-based meals where meat is one of the central ingredients (e.g. bacon pasta).
Tagliatelle is a similar type except it comes in ribbon strands as opposed to straight ones. It can be used as a substitute when fettuccine is unavailable.
READ ALSO: How to make homemade pickled fish for easter | Classic easter tradition in South Africa
How to make Alfredo pasta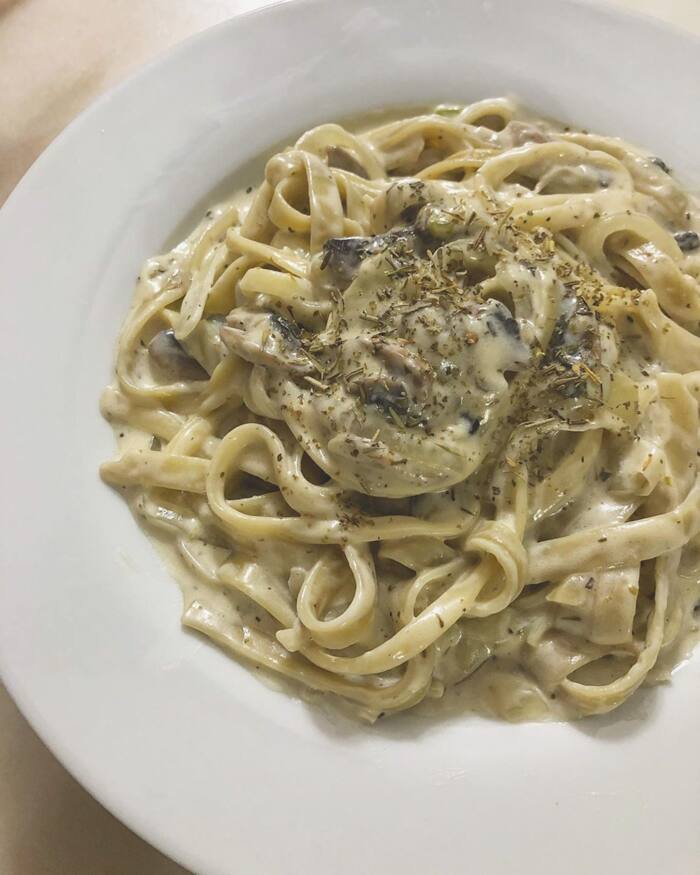 The perfect chicken Alfredo pasta recipe is below.
Ingredients
200 grams of pasta
0.5 kilograms skinless, boneless chicken breast halves (chopped into cubes)
¼ teaspoon pepper to taste
¼ teaspoon salt to taste
½ cups parmesan cheese (shredded)
1 ½ cups milk
1 cup heavy cream
2 cloves garlic (minced)
2 tablespoons fresh parsley (chopped)
6 tablespoons butter (unsalted)
How to make Alfredo pasta
The procedure is broken into three parts:
Preparing the pasta
Preparing the chicken
Preparing the sauce
It is recommended that you run these three processes concurrently so that everything is still hot when mixing. This also means that it will be hot when served without needing to reheat and compromising some of the flavours in the chicken Alfredo pasta.
Preparing the pasta
Bring a pot of lightly salted water to boil.
Add in the pasta and cook for 8 to 10 minutes or until al dente (firm to the bite).
Drain the pasta using a colander.
READ ALSO: How to cook chicken livers: 5 tastiest recipes
Preparing the chicken
In a frying pan over medium heat, melt 2 tablespoons of unsalted butter.
Add in the chicken pieces and sauté until fully cooked or until they are no longer pink in the middle.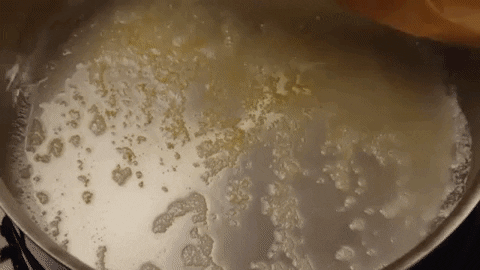 How do you make Alfredo sauce from scratch?
The Alfredo pasta sauce is arguably the most important part of the dish but it is very simple to prepare from scratch.
Preparing the sauce
In a large saucepan over medium heat, melt 4 tablespoons of butter.
Add garlic and cook for approximately 30 seconds or until fragrant.
Add the shredded parmesan cheese.
Add the heavy cream and milk.
Stir lightly before adding in the salt to taste.
Stir to mix all the ingredients and cook for 10 minutes or until the mixture is heated through.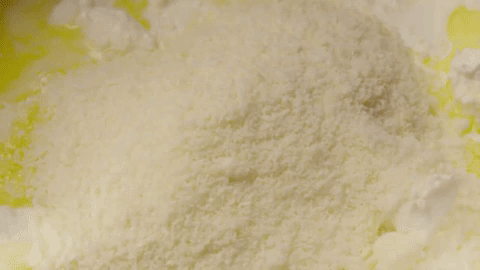 Final steps
Add the pasta and chicken to the sauce.
Stir with a pair of tongs and cook until the whole mixture is heated through.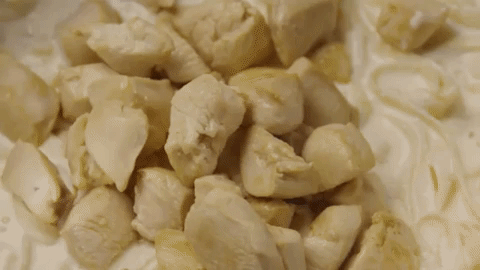 Serve garnished with grated parmesan cheese or freshly chopped parsley.
What goes well with Alfredo pasta?
Depending on how creamy the pasta Alfredo turned out, you can serve it along with your favourite bread. Other serving suggestions have to do with adding colour to the dish since it is mostly a bland white.
Apart from a parsley garnishing, you could spring for a side dish incorporating broccoli, green beans, asparagus, eggplants, or carrots. These vegetables could be roasted, braise, or boiled. Mushrooms could also be used as one of the main ingredients during preparation.
READ ALSO: How to make the tastiest butternut fritters in South Africa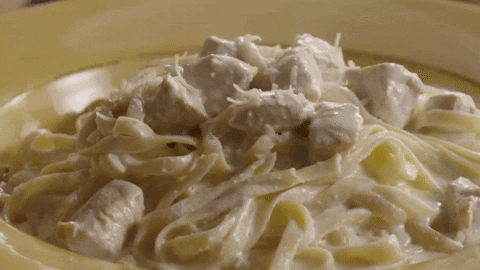 How many calories is Alfredo?
This heavy cream South Africa dish is not recommended for people who want to achieve weight loss since it is very high in calories. A rough estimate of the nutritional information for the sauce alone without the chicken is as follows:
Calories: 625kcal
Carbohydrates: 49 grams
Protein: 16 grams
Fat: 40 grams
Saturated fat: 24 grams
Cholesterol: 129 milligrams
Sodium: 513 milligrams
Potassium: 313 milligrams
Fiber: 1 gram
Sugar: 6 gram
Vitamin A: 1635IU
Vitamin C: 3.4 milligrams
Calcium: 311 milligrams
Iron: 1 milligram
If you are looking to reduce the number of calories in the dish, you can use a larger ratio of milk to heavy cream. You can also look into using different dairy variants if you are vegan (e.g. almond milk and soy milk products), lactose intolerant (lactose-free dairy products), etc.
That concludes our Alfredo pasta recipe. If you find it informative, consider sharing it as widely as possible. Feel free to leave your thoughts and tips for cooking it in the comment section below.
READ ALSO:
How to make Dombolo: the best recipe with pictures
10 best vegan soya mince recipes South Africa
10 easy mince recipes South Africa
Source: Briefly.co.za