Isibaya teasers: September 2020
Family feuds can affect who you interact with, how you interact with them, and who you can and cannot be with. Isibaya follows the chaos that exists between two families and how their different approaches to life influences all their choices. Find out snippets of all the drama coming this September in this Isibaya teasers article.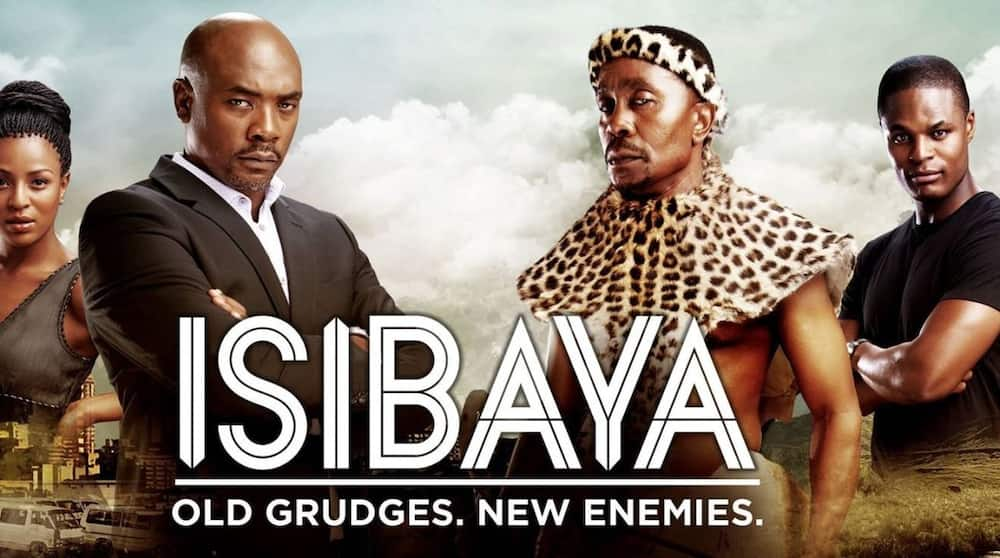 The Ndlovus and the Zungus go at it again in September. In the Isibaya teasers for September 2020, you will find out some forbidden love interests, secrets are revealed, a couple falls apart, and one of the favourites of the show falls off the rails.
Isibaya teasers for September 2020
These teasers are juicy and will have you eagerly waiting for September. Watch Isibaya full episodes of the show every weekday at 20h30 on Mzansi Magic. The drama is unbelievable!
Episode 107 - Tuesday, 1st September 2020
Thokozani offers her mother some much-needed counsel. Siza tries to be kind, but S'bu will have none of it. Fenyang and Phumelele have no choice but to come to terms with the reality of their relationship.
Episode 108 - Wednesday, 2nd September 2020
Qaphela comes clean to Jerry about what is happening between him and Thokozani. Mandla sneakily develops a new trap for Jabu. It comes to Mabuyi's attention on how close S'bu and Siza are becoming.
Episode 109 - Thursday, 3rd September 2020
Mbodla boldly holds Dabula's life in his hands. Jabu maintains the horrid self-destructive path he is on. Thokozani is inconsolable, Qaphela tries to calm her down. Dabula gathers his courage to make a move on Ntwenhle.
Episode 110 - Friday, 4th September 2020
Jabu is losing his wits as Dabula finds himself caught in a deadly trap. Mabuyi while eavesdropping hears a damning call between Siza and Andile, while the situation between Fenyang and Melusi gets more bitter.
Episode 111 - Monday, 7th September 2020
Siphokazi attempts to bring tranquillity within the Ngubane chieftaincy. Dabula is pitted against the Zungus by the meddling Mbomvu. Melusi plots a scheme against Fenyang, Jabu has to face a surprising reconciliation.
Episode 112 - Tuesday, 8th September 2020
Mpiyakhe is displeased with how things are when he comes back. When Lillian is filled in about the situation between Thokozani and Qaphela, she makes a shocking recommendation.
Episode 113 - Wednesday, 9th September 2020
Mbomvu fans the flames, making the situation between Dabula and the Zungus a dire one. Jabu and Mpiyakhe come to terms with their issues. In an attempt to get in Qaphela's good books, Thokozani influences the situation.
Episode 114 - Thursday, 10th September 2020
Saddam and Lillian make a surprising find when going to see the repairman. Jabu is extremely agitated about his dad, while Ntwenhle recognizes he is going towards a catastrophe. Fezile finds out about the flopped attack.
Episode 115 - Friday, 11th September 2020
Mpiyakhe is stubborn and will not change his opinion about Jabu, while Ntwenhle makes a great effort to assist the love of her life. Qaphela senses that Thokozani is turning into an issue.
READ ALSO: Isibaya Teasers: August 2020
Episode 116 - Monday, 14th September 2020
Khanyi gives Dabula her perspective on how to conquer the heart of Ntwenhle. In a quest to find the facts, Phumelele confronts her son. Saddam comes up with an extreme plan on how Lillian can assist Qaphela.
Episode 117 - Tuesday, 15th September 2020
Siphokazi insists she is told the truth regarding Mpiyakhe. Phumelele confronts Fezile concerning his actions while Mkabayi's brother frustrates her.
Episode 118 - Wednesday, 16th September 2020
Mpiyakhe comes clean to Siphokazi. The blackmailer squares up with Qaphela and Saddam. Mandla finds out that Khanyi suggested to Dabula that he finds another love interest.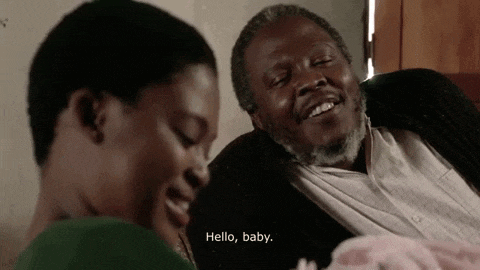 Episode 119 - Thursday, 17th September 2020
Mbodla pleads with Mbomvu to do a favour for a good friend. Scary vivid dreams haunt Jabu. Thokozani finds trouble acknowledging her mother's allegations against her.
Episode 120 - Friday, 18th September 2020
Dabula annoys Mandla by sharing what Mpiyakhe told him about Ntwenhle. Qaphela spoke in support of his family. Jabu uncovers just how much pressure Ntwenhle is facing.
Episode 121 - Monday, 21st September 2020
Mabuyi informs S'bu that Sizakele has a plot, and wants to play him. Mbodla attempts to be the sensible one, but his words do not help the situation. Mandla promises not to let Mpitakhe's abuses affect him.
Episode 122 - Tuesday, 22nd September 2020
Lillian is concerned about how Ken will respond to Qaphela and Saddam, and she warns them. Despite being forewarned by Mabuyi, S'bu gives Sizakele the benefit of the doubt. Thokozani asks for help from Qaphela.
Episode 123 - Wednesday, 23rd September 2020
A frightened Mkabayi informs S'Khaleni to drive her and her children to the BBZ. Thokozani's plot goes down a dark horrid path. Mbomvu finds out something shocking about Dabula.
Episode 124 - Thursday, 24th September 2020
Phumelele directly asks Fenyang a tough question. Qaphela decides to deal with matters in an old fashioned way. Daula seems to be over his feelings for Ntwenhle while the opposite is true for Siza and S'bu, who seem to be closer.
READ ALSO: Uzalo Teasers: September 2020
Episode 125 - Friday, 25th September 2020
Mkabayi is determined to save Thokozane. Iris is distressed because of Manqoba's weird behaviour and Sihle attempts to seduce Dabula. Skhaleni tells Mpiyakhe shocking information.
Episode 126 - Monday, 28th September 2020
The Ngwenyas find out how dangerous Ken is after they face problems caused by him. Mkabayi is worried about Thokozani. Melusi finally makes the acquaintance of Londiwe.
Episode 127 - Tuesday, 29th September 2020
Mpiyakhe, ignorant about the chaos in Protea, is looking forward to Thokozani's umemulo. Thokozani shows that she is a Zungu child. Iris causes waves when she reaches KwaManzini.
Episode 128 - Wednesday, 30th September 2020
Phumelele intends to be at KwaManzini for her child's Umemulo, but she is concerned about Mpiyakhe. Mkabayi and Qaphela have vengeance in their hearts.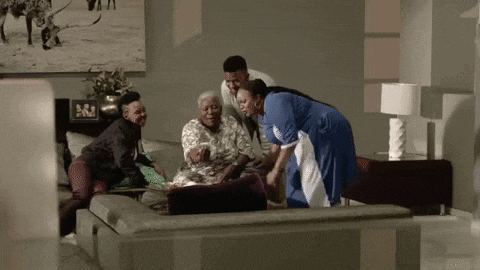 Mbomvu
In these episodes, Mbomvu is key because he is the pot-stirrer of the month. He is constantly interfering with Dabula and pitting him against the Zungus. Will his sinister plans succeed?
Jabu
Jabu faces a lot of traps and problems. This explains why he is going off the rails and is easily agitated. He faces many trials. Will Jabu make it out in one piece, or will all the darkness consume him?
These Isibaya teasers for September 2020 are incomparable to the actual enthralling upcoming episodes. The Isibaya cast outdid themselves once again!
READ ALSO: Scandal! teasers: September 2020
Briefly.co.za published new details of Scandal! teasers for September 2020. The show just keeps getting more exciting and interesting.
The Scandal! teasers show us Stokkies' new love interest, and how he manipulates the truth to impress her. Will she catch on? We also find out that in an attempt to uncover the truth, Romeo harms one of his close family members. Who is it, and will they recover?
READ ALSO:
The Queen Teasers: September 2020
The River 3 on 1Magic teasers: September 2020
Gomora Teasers: September 2020
Source: Briefly News